Riding boats can be recreational and is required for some tasks at times. Boats are even more fun when you get music on them. And this necessitates a good sound system.
So, what are some best boat sound system ideas?
There are a few cool sound systems that you may install for your boat. The first one is the fusion RA 70 marine. This is great incompatibility. Another system that you may consider is Boss MGR 350B. If you want to know about another one, Prospec JBL can be the other one.
You just got a heads-up on what your concern is about. You need to read along to unfold all the details that we got here.
So, get started now!
What Are Some Best Boat Sound System Ideas?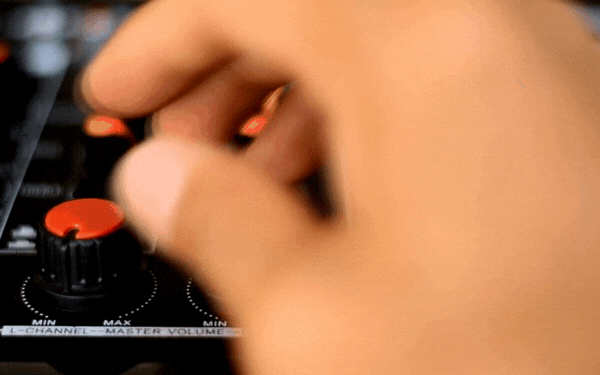 As many people are concerned but confused, we got here a few cool sound systems. Remember that not every type of sound system might be ideal for your boat.
Installing marine sound systems usually takes a long time. And you must not waste this time installing an improper one.
So, take a look here to choose from the probable best ones.
Type 1: Fusion MS-RA70 Marine
This sound system is one of the first ones that you may consider for your boat. It has an IPX 6-rated system. So, you do not have to be concerned about water resistance.
This one has got a high-quality 4×50 A-graded amplifier. This means this is enough to feel like a party cruise when needed. The sound is really lively that you would want.
Coming to connectivity, you do not have to be worried about it. Because it does not matter whether you use Apple or Android.
You can connect any device to it for music. This system is quite simple to use and operates with high-end attributes. You can also get USB ports with this system.
So, even if you do not want to connect with Bluetooth, you can use the ports. You can actually use it very simply just like the music player of your phone.
One thing you might like too is its application. You can download its application to operate the sound system remotely.
With that, you can play music, navigate and do a few other useful things from your phone. So, this is one that you may consider for your boat.
Type 2: Boss Audio Systems MGR350B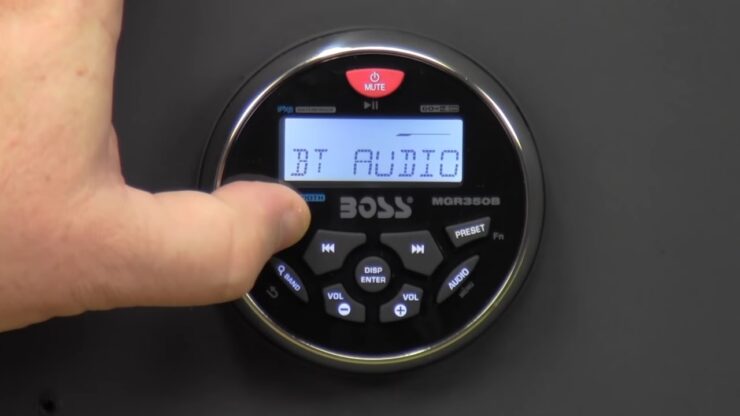 The MGR350B is constructed of high-quality, waterproof, marine-grade elements. These guard it against visible UV damage.
It also provides amazing music with an unobtrusive, simple implementation. All of this is available at a minimal cost.
This can stream your favorite music right away from the SD card reader. Aside from that, USB drives and external devices can be used.
You can listen to Spotify and Pandora on the go thanks to Bluetooth audio streaming. An aux input allows you to connect your smartphone or MP3 player.
A USB port would also be useful for streaming data and charging devices. Remember that this one has also IPX 6 ratings.
Type 3: Prospec Electronics JBL-PRV175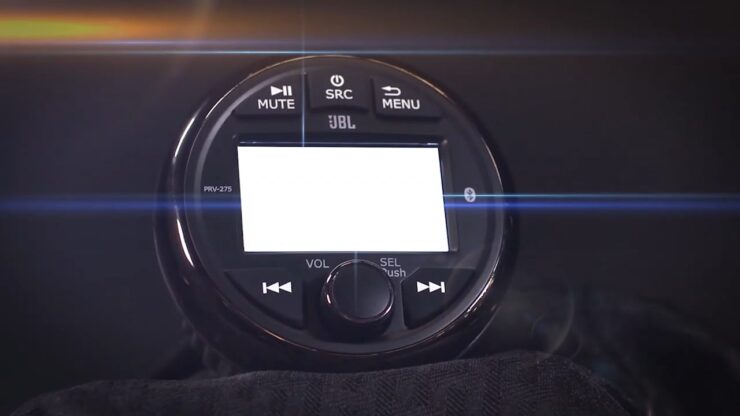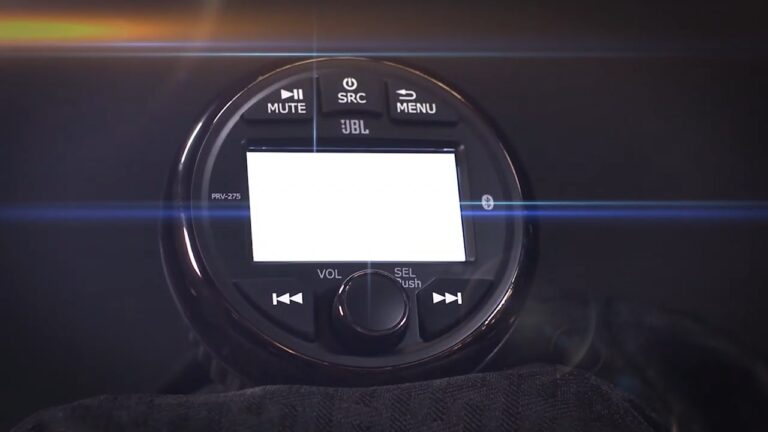 The PRV-175 Marine Digital Media Bluetooth receiver is a fantastic sound system. At a low price, this offers superior music as well as a functional and user-friendly design.
The rubber top is water-resistant and debris-proof. UV-resistant parts are also included, as well as a water-tight and water-proof upper hall.
So, while you're out on the lake, it could keep saltwater, sun, and humidity out. It features an additional input, a USB port, and a unique AUX to USB adapter.
It has an AM/FM radio, as well as a high-quality Enrock radio antenna. This is also one of the best boat radio antenna layouts.
So, these are 3 cool sound systems that you may consider for your boat!
Type 4: Kenwood PKGMR382BT Marine Stereo System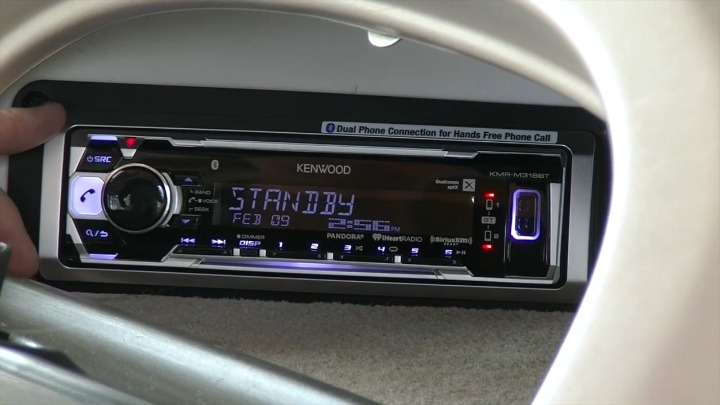 The Kenwood PKGMR382BT Marine Stereo System is a high-quality stereo system designed specifically for boaters and fishermen.
This system offers the excellent sound quality, weatherproofing, and a variety of features that make it perfect for enjoying your music while out on the water.
This stereo system is equipped with a CD player, AM/FM tuner, and 2 speakers for powerful sound output. It also includes an aux input so you can connect your own MP3 player or another audio device.
How to Install The Boat Sound System Properly?
You already know that installing the boat sound system properly is important. It is actually so important that you may not even get the vibe without it.
You may get a great sound system. But if the system is not installed in the right way, you would not like it. Because you would not get the actual equalizer of it.
So, you know how important it is to install the boat sound system properly. Now, take a look here to know how to do it easily.
Step 1: Calculate The Openings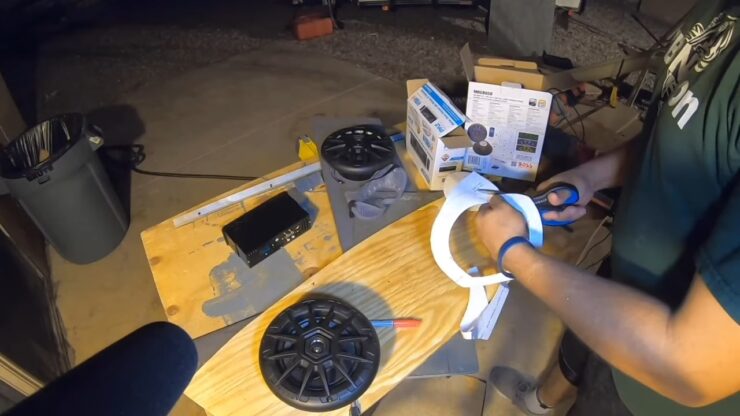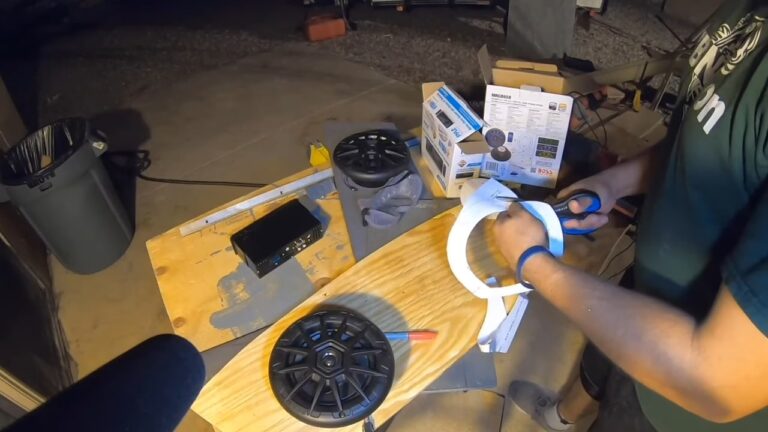 Before you install a new sound system, you must calculate the openings. Because you need to fit the stereo properly to get the best music.
You need to see if the space in the cavity is sufficient for the system.
Step 2: Mount Properly
When you install the system, you must see a few important things. And one of the most important things is the wirings.
You need to make sure that you must mount everything properly. Even if you want, you may hire a professional for this.
Make sure the wirings are patched properly. And keep the places around all the wirings free. Do not overlap any wire while installing the system. Because this might lead to ignition wiring issues.
Step 3: Wire it right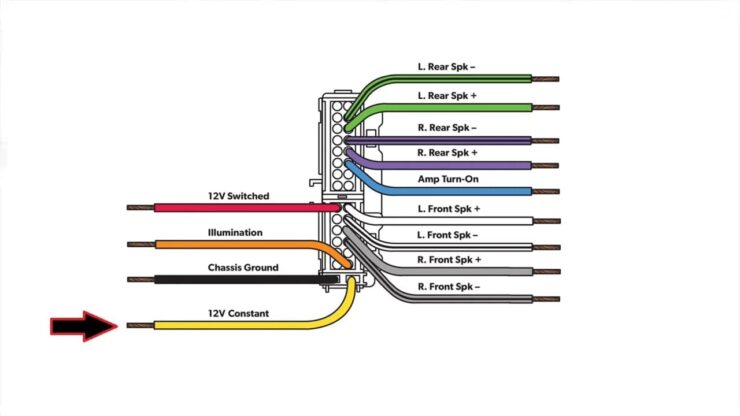 When installing a boat sound system, it is important to wire it correctly in order to ensure proper performance. There are many wires and connectors involved, so make sure you have a basic understanding of how audio wiring works before beginning your installation.
The most common type of boat sound system is the stereo system. Stereo systems consist of two channels – left and right. The left channel contains the music played from the speakers in the bow, while the right channel contains the music played from the speakers in the stern. Most stereo systems use RCA cables to connect these two channels together.
To install a stereo system on a boat, you'll need to first connect one end of an RCA cable to each speaker in the bow and stern. Then, connect the other end of the RCA cable to an input on your receiver or amplifier. You can also connect an RCA cable directly to your TV if you want to watch TV while listening to your music.
If you're installing a marine radio or CD player into your boat's entertainment center, you won't need an RCA cable. Marine radios and CD players usually have a built-in amplifier that will power both speakers in your boat at once. Just plug one end of a headphone jack into one speaker outlet on your marine radio or CD player, and plug another end into an audio input on your receiver or amplifier.
Step 4: Secure A Place for Your Phone
Once you install the system properly, you need to think of your phone. That is, you need to manage a place around the system for your phone.
So that the phone and the sound system keep at a stable distance. Moreover, you must make sure the phone stays safe when you keep it there.
So, these are the things you need to maintain for a better sound system installation.
What Happens If You Do Not Install The Sound System Properly?
Installing the sound system properly is important as you already know. But why is it important to install the boat sound system properly? Well, there are reasons for this.
First of all, installing the sound system properly enables the actual sound. You get the authentic beat, bass, and music, enhancing the vibe. You know how important it is to have a balanced equalizer.
Other than this, you may also notice the consumption is more for this. But how is it so? Well, the sound system on your boat consumes fuel.
And improper installation can consume more fuel than it might need.
You would see that the overall fuel consumption might increase noticeably. This might not be that noticeable initially. But after a few months, you would understand this.
In addition, there might also be wiring issues for improper installation of this. And this can cause disruptions to your boat while running. Boat throttle cable issues can occur for this too.
So, it is really important to install the boat sound system properly. If you can not do it with confidence, you may hire a professional.
Your budget for a boat sound system installation might increase. But you can definitely make sure of the quality.
FAQs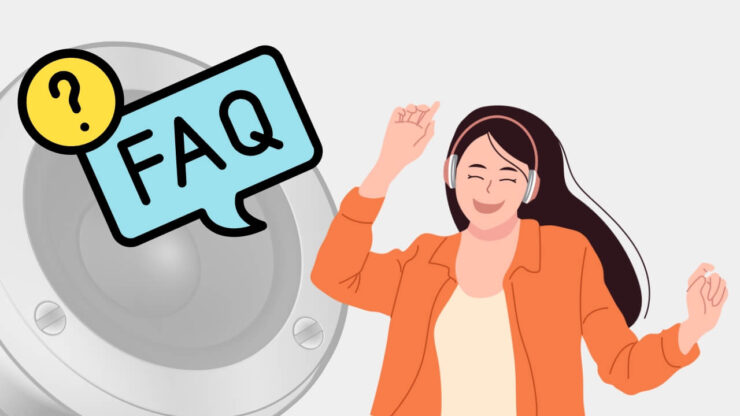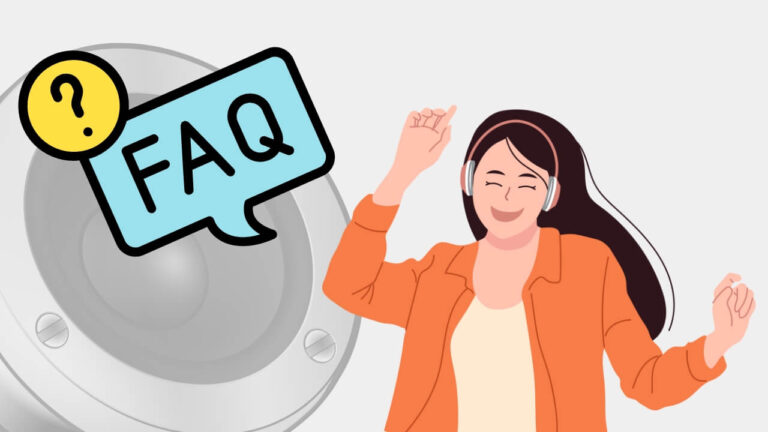 Can I upgrade the sound system of my boat?
Yes, you can definitely upgrade your boat sound system. You can actually do it anytime, considering a few things. If you have got a good budget for this, it is a simple thing to do. You must also make sure you get a good idea of the sound system. If you have these two things, you're good to go.
Is it expensive to upgrade the sound system of my boat?
Well, this actually depends on the upgrade you get on your boat. However, you must know that upgrading the sound system of a boat is not that cheap. It might not be that expensive to you but it is neither cheap. Varying in demographics, the cost may change.
Is it worth upgrading the sound system of my boat?
Yes, it is absolutely worth it to upgrade the sound system of the boat. Because you would love it when you get the vibe of music while being on the boat. This would actually be quite different on a boat when you get a good sound system. The price might be your only concern here.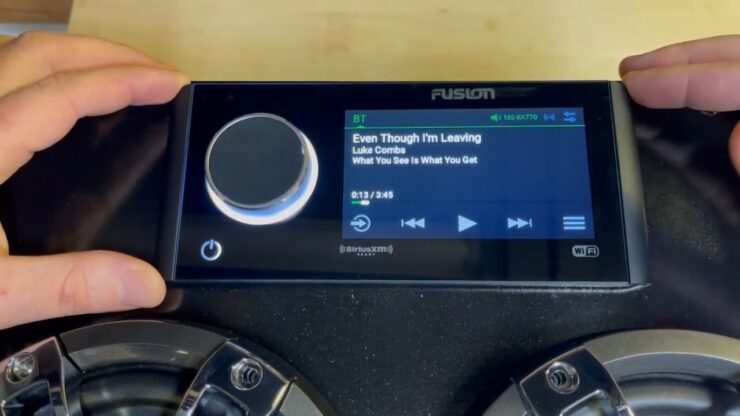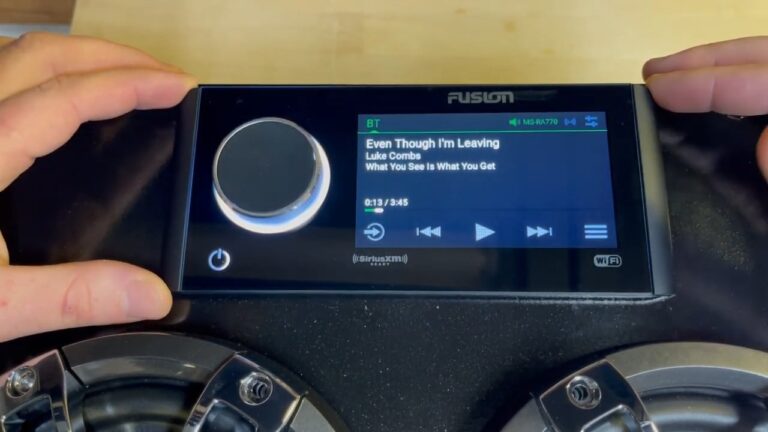 The Final Words
Now you know about the different boat sound system ideas! We believe you liked the fascinating ideas that we covered here.
Remember one thing. Never try to do anything to the boat sound system without any prior knowledge.
So, be careful about it and good luck!

I'm Liam Jackson, the proud owner and driving force behind KayakPaddling.net. Born somewhere in the expansive beauty of the United States, I've nurtured a lifelong passion for kayaking and fishing that has led me to explore the far corners of our nation's waterways.