Epoxies are of high necessity when you're on the water. You never know when something might break. But, most sailors are really confused about marine tex and jb weld.
So, which one's better for sailors between marine tex vs jb weld?
Marine tex has a wide range of products compared to jb weld. Whereas, jb weld has versatile uses. You can use it on almost any type of material. In terms of durability, marine tex can go on for 10 years. However, jb weld can go on for only 1-3 years.
Wanna know more about the difference between Marine Tex and J-B Weld? Scroll down to read them.
Marine-Tex Vs. J-B Weld: Notable Differences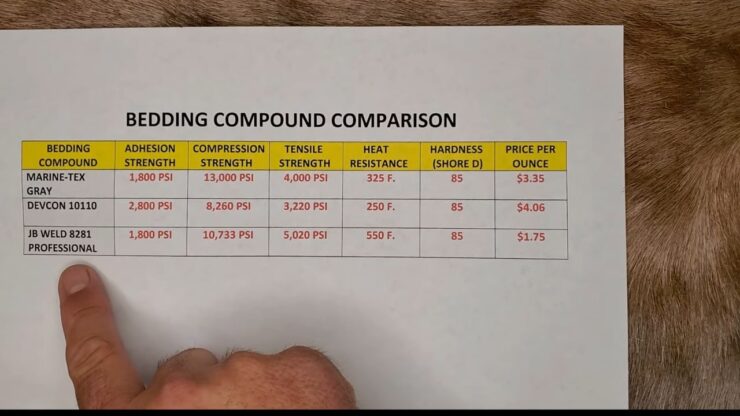 There are always some key differences that anyone can notice. Here, we'll show you the key differences so that you'll be able to differentiate easily.
Let's look at the differences now:
| | |
| --- | --- |
| Marine-Tex | J-B Weld |
| Has a range of different types of products | Has mainly 2 different types of products |
| Slightly complicated mixing | Very easy to mix |
| Less uses | Wide range of use |
| Can last for 10 years | Can last for around 1-3 years |
Marine-Tex Vs. J-B Weld: Detailed Description
Knowing just the key differences shouldn't be enough for you to judge them. They're just some things for you to go on with. So, let's look at the detailed description of these two brands and decide on the better epoxy.
Packaging Of The Products
Are you thinking why are we talking about the packaging of these two brands? It's a necessity, after all.
Both brands have some similar types of packaging. But, marine tex has their products come in a lot of different types of packages. There are products for a variety of things including fixing outboard fuel pump problems.
But, jb weld on the other hand comes in two types of packages. In one type of packaging, jb weld comes in only one container where it's premixed.
And in the other, there are two containers and you have to mix the two components equally. You'll be able to apply the epoxy as soon as you mix. But you can't keep them out for too long.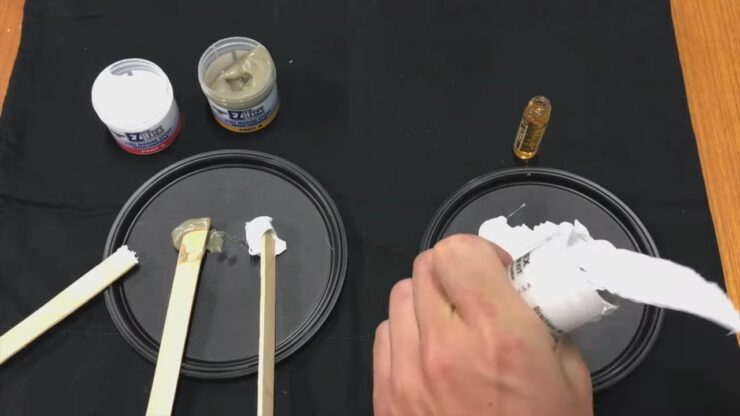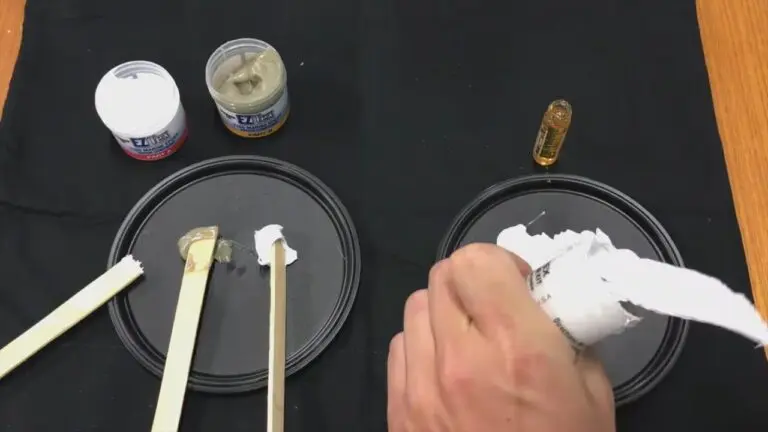 But, marine tex works slightly differently here. They don't have any premixed epoxy. They usually come in 3 different types of packaging and in 2 containers.
In one packaging, you have to mix the resin and the hardener in a 1:1 ratio. And in the other two, you have to mix in a 3:1 or 5:1 ratio. The problem here is knowing which one is right for what.
In that sense, the jb weld is much simpler to use. So, in this section, jb weld is the winner.
Versatility
Both marine tex and jb weld have a wide range of use. You can use the marine tex on different types of metals. You can even use it on wooden surfaces and fiberglass.
If your keel guard or keelsheild's sticker starts coming off, use marine tex to fix it. It'll be a temporary fix though. You should use marine tex because it's waterproof. You can just change out the sticker later.
Marine tex is mostly used to bond wooden surfaces. Like bonding parts of a wooden boat or a wooden object.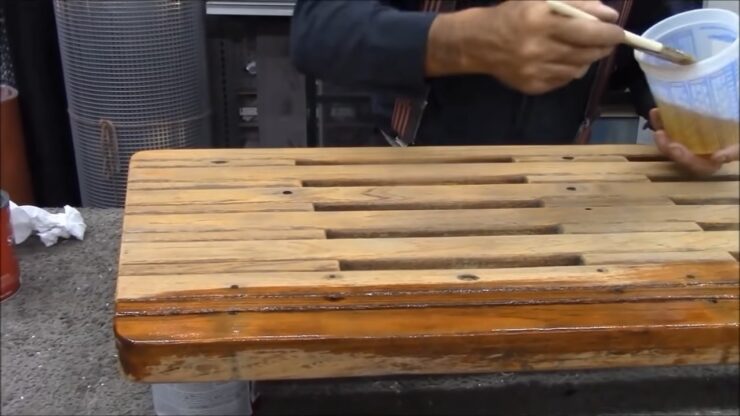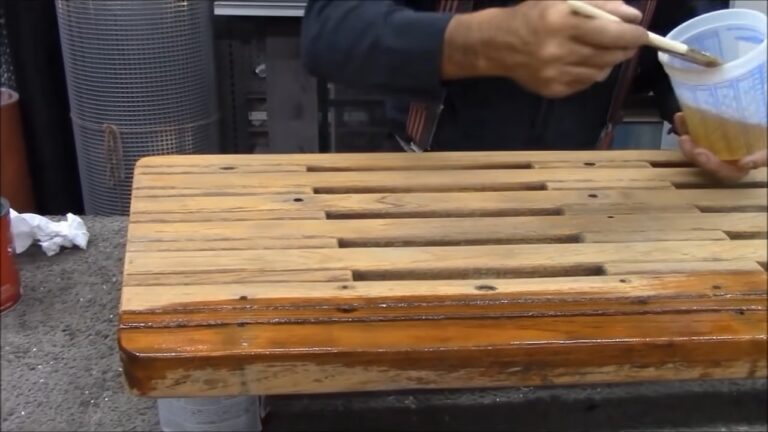 You can use jb weld on the same materials as marine tex. But wait, there's more. The jb weld can be used on other materials as well. Like glass, ceramic porcelain, PVC, marble, plastic, concrete, and even paper and fiber.
Jb weld can be used on a number of materials. Starting from repairing radiator leaks using jb weld to sticking pieces of paper together.
We can now say that compared to marine tex, jb weld has a more versatile use. So, in this section jb weld takes the trophy home.
Durability
As much as similar types of products these two brands produce, they have different durability.
Marine tex can last for around 10 years. Now, there are few situations here that need to be at play. We aren't sure if the object went through changes in weather or not.
On the other hand, the jb weld doesn't have good durability compared to the marine tex. Most known cases of jb weld have lasted for only a year. But, other known cases have lasted up to 3 years.
1-3 years is still good for epoxy. But, compared to marine tex, jb weld doesn't stand a chance in terms of durability.
So, the winner of this section will be marine tex. If your lever drag reel or star drag reel ever breaks, apply marine tex on it.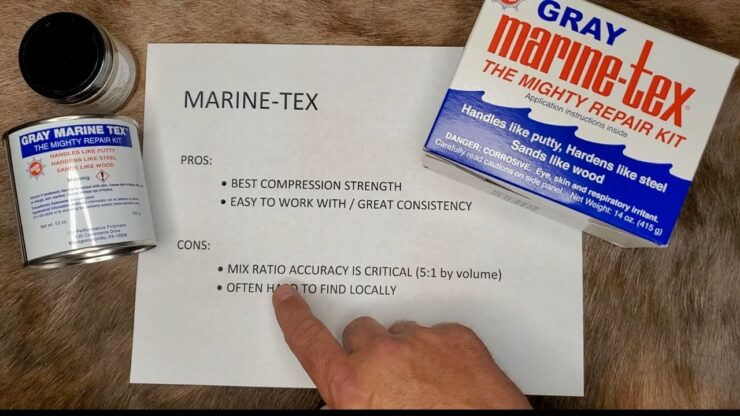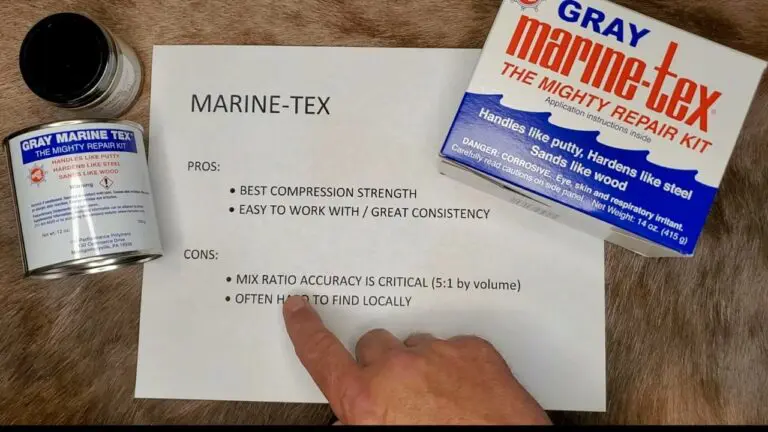 The Winner
Now that we're done comparing the two brands, it's time to decide on a winner. And the truth is, it's a tie.
It's true that jb weld is more used. Not to mention the fact that it can be used on nearly everything. But, in the end, you want something that will last.
If it doesn't hold for long, there's no point in using the product.
When it comes to marine tex though, it has hands down the best durability in the market.
But you can't use it on everything. Its uses are slightly limited and it's not that convenient to use.
So, durability shouldn't be the only thing letting marine tex win either.
If you're looking for versatile use, you should go with jb weld. But, if you're looking for durability, marine tex is what you're looking for.
FAQs
How do I handle epoxies carefully?
Wear gloves if you can and wear protective wear for your eyes.
How long should I let these stay before use?
They dry up in less than 5 minutes. But you need to let them cure for another 15 hours at least. Better to let it sit for 24 hours.
How long can I keep marine tex or jb weld before they go bad?
Both marine tex and jb weld can sit in their container for more than 20 years.
Can you use Marine-Tex underwater?
Yes, you can use Marine-Tex underwater. It is a tough, durable epoxy that can be used to repair holes, cracks, and leaks in your boat. It is also resistant to weathering and corrosion, so it will last for years to come.
How long does JB Weld Marine Weld last?
JB Weld Marine Weld is a two-part epoxy that is specifically designed for repairs on wet or submerged surfaces.
It can be used to repair cracks, holes, and leaks in boat hulls, tanks, and other metal surfaces.
Once cured, it forms a strong bond that is resistant to water, heat, and vibrations.
JB Weld Marine Weld has a shelf life of about 2 years.
Conclusion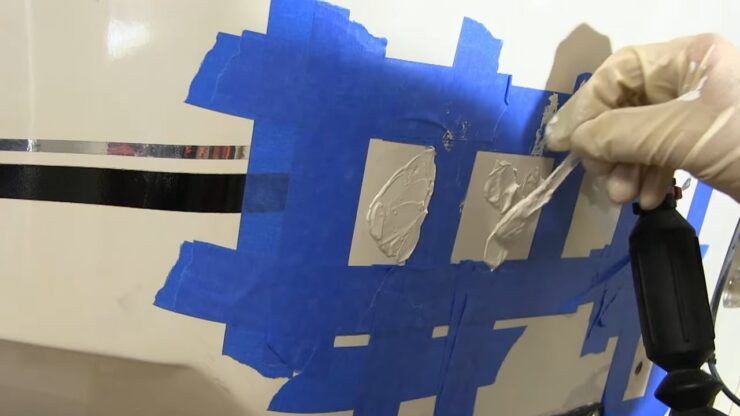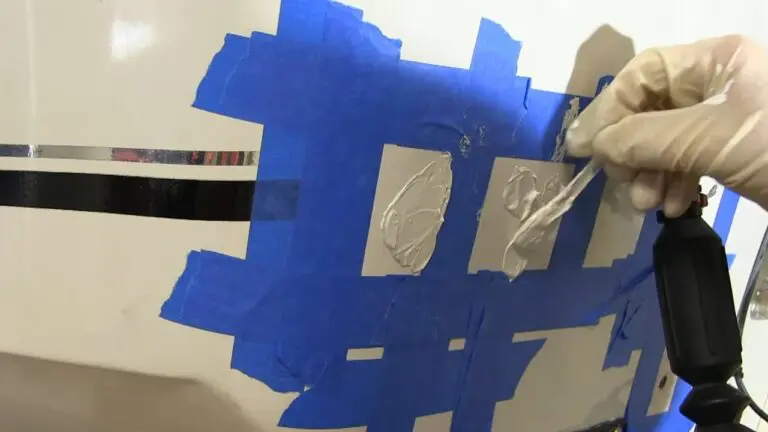 Now you know everything there's to know about marine tex vs jb weld. You should be able to judge for yourself regarding which one you'll need.
Let us know in the comments if we missed out on anything.

I'm Liam Jackson, the proud owner and driving force behind KayakPaddling.net. Born somewhere in the expansive beauty of the United States, I've nurtured a lifelong passion for kayaking and fishing that has led me to explore the far corners of our nation's waterways.