`Mercury outboard not starting is a common problem in outboards. Sometimes when you try to start it, it doesn't start and starts cranking slowly. Before starting to make a call for professional help, look into some matters. You can probably solve it yourself. Wondering how?
We are here to walk you through the entire process!
So, why won't your mercury outboard start?
There could be more than one reason why the outboard is experiencing a starting complication. It could be a battery problem or an incorrect starting function. A fuel tank issue or a carburetor issue could also be a reason. In these cases, troubleshooting the outboard might fix it.
Now, you must be worried about how to do it step-by-step. No worries! We have mentioned all the guidelines here in detail to help you out.
Let's hop on the wagon and jump right in-
Why Mercury Outboard Cranks But Won't Start- 8 Possible Reasons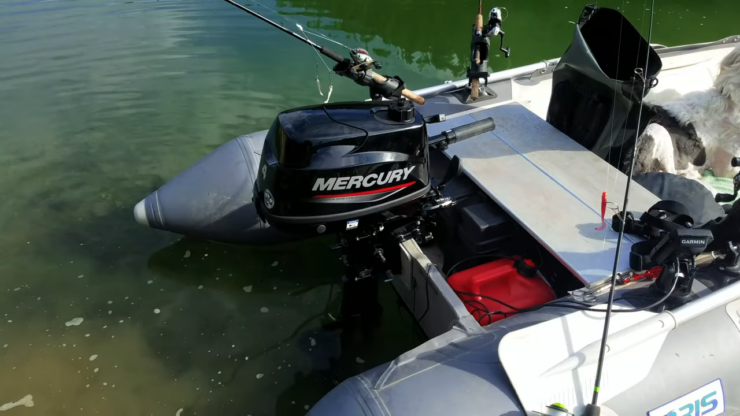 Sometimes mercury outboard cranks but doesn't start operating. There might be one or more than one reasons behind this problem. Check out these factors in your mercury outboard to identify what is causing the trouble-
Reason 1: Battery Issue
One of the most common problems that mercury outboard faces are complications of battery issue. First, check the battery state and make sure it is charged enough to start the engine.
If it is charged enough but still not responding, then discharge it. Again recharge it and then try to start. You can also replace the battery if it's not working at all. However, sometimes battery switches can cause problems as well. So make sure to test if the switch is working or not.
Reason 2: Fuel Tank
When the fuel tank is at its endpoint, the outboard won't start. So ensure to fill your fuel tank appropriately before starting.
Also, don't use contaminated fuel mixed with water, dirt, etc. It will possibly cause starting complications. Yamaha Fuel pump problems in outboards often create cranks and faces starting difficulties like this.
Secondly, if the fuel tank vent is closed, the mercury outboard will start cranking and won't start. So, make sure to lose the fuel line of your outboard and put the correct pump pressure. If any dirt is stopping the fuel flow, remove it from the filter as well.
Reason 3:  Starting Failures
Sometimes, when you start the outboard in the wrong procedure, it fails to operate. Make sure you have correctly turned on the outboard. Check the battery and cable connections twice. The cable connection should be safe from corrosion.
To save them from dirt and corrosion, you can lube the steering cables.
Another important thing you should check at the starting circuit is voltage drop. These activities will help to solve the starting difficulties of mercury outboard cranks.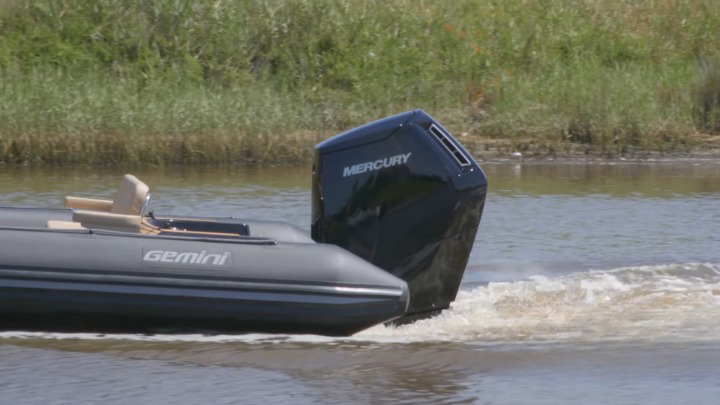 Reason 4: Valve Operation Failures
If you have already checked all of the facts mentioned above, it's time to review the valves. Ensure that anti-siphon valves are working fine. Also, if the enrichment or choke solenoid valve is not operating correctly, the outboard will not start functioning.
Reason 5: Faulty Carburetor
Last but not least, it could be the carburetors which are causing the problem. If there is an improper or restricted carburetor jet, the outboard won't be able to start.
These are the probable reasons behind your mercury outboard cranks, which aren't allowing it to start. Now let's move on to fixing it!
Reason 6: Kill Switch
When your Mercury outboard crank won't turn, there's a good chance you have a kill switch issue. This can be due to something as simple as dirt or sand getting caught in the gears, preventing them from turning. If your outboard doesn't start with the push of a button, try switching off the kill switch first and then trying starting the engine again.
Reason 7: Propeller
Mercury outboard motors typically have a problem with the propeller. Mercury engines are designed to use a prop shaft that is driven by the engine crankshaft. If the propeller isn't turning, it can cause problems with the engine. The propeller can be damaged, and the shaft can become locked up.
Reason 8: Blockage to Fuel Line
If your Mercury outboard crank will not start, it could be due to a blockage to the fuel line. The fuel line connects the carburetor with the engine. If there is debris or sediment blocking the fuel line, it will not allow the engine to start.
In some cases, this can be cleared by using a carburetor cleaner or by using a plunger to try and push the obstruction out of the line. If this does not work, then the fuel filter may need to be replaced.
What To Do If Mercury Outboard Cranks But Won't Start- Easy Solutions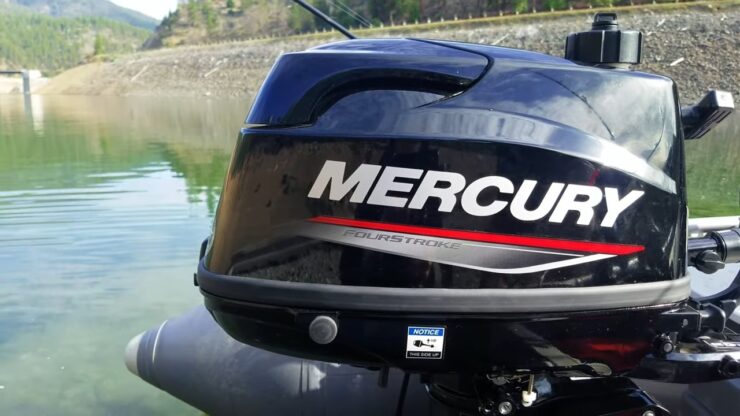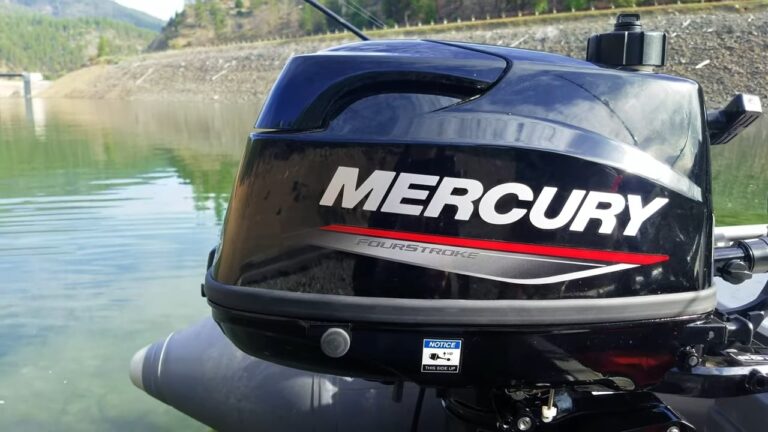 After identifying the problem, the next step is, how to fix it. First things first, you have to download a repair manual to fix the issues. There are different manuals available for different models of mercury outboards.
However, you will find the troubleshooting procedures of mercury outboards in the manual books. You can follow the troubleshooting guideline, except for the battery and fuel tank-related factors. As you can solve those issues on your own.
And nowadays, there are more advanced techniques in the troubleshooting manual. To troubleshoot, firstly you have to make sure that the fuel tank is full. Secondly, check whether the fuel shut-off valve is open or not. Then frequently, check the fuel pump pressure, fuel filters and fuel lines. In case there is fuel leakage, fix it.
Lastly, check the wires and carburetors. Ensure the fuel vent is open. And if everything is done as per the instructions, you can start the engine finally.
Sometimes, if the outboard has been sitting for too long, it faces difficulties in operating. However, if any of these methods don't work, you should call for professional help.
Read also: Best Prop for Mercury 115 4 Stroke
FAQs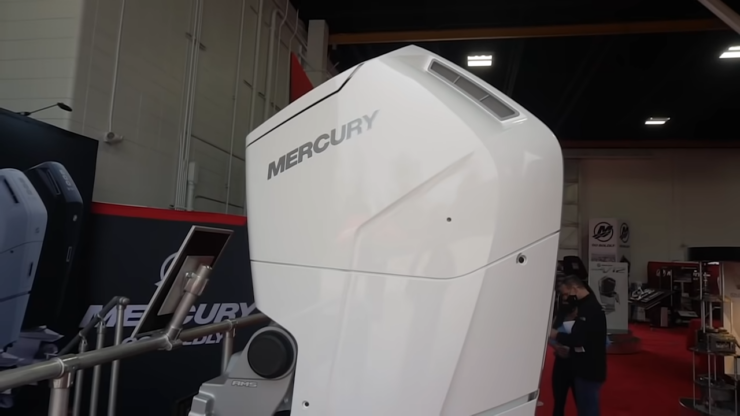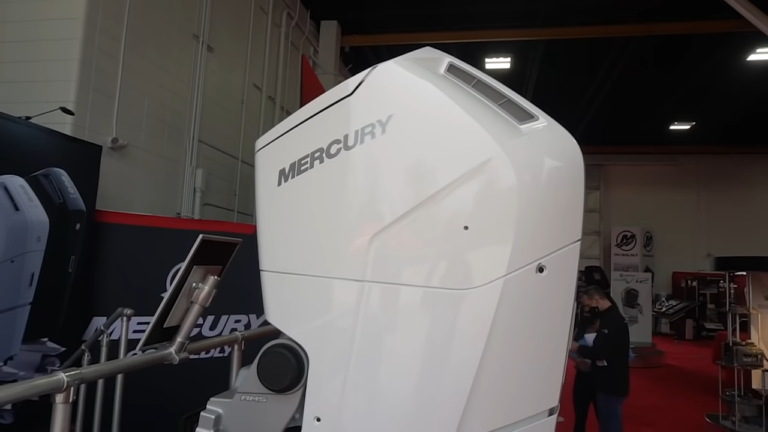 1. Why won't the outboard motor go up?
If you can hear the motor running, but it isn't going up. Maybe there is a leak, and hydraulic fluid isn't evaporating. To fix the problem, try to trim the motor up and down and add some fluid. Then again, trip the engine up and down. By doing this, the outboard motor will go up.
2. Is it safe to dry-start an outboard motor?
No, it's not safe to dry-start an outboard motor. It can dry the water pump impeller. If you turn on the starter motor without activating the engine, you might get away with it for a while. So, don't try to dry-start an outboard motor.
3. Why is the outboard not getting spark?
If the outboard is not getting any spark, the reason might be the ignition key switch. To start an outboard, it needs to spark at the spark plugs. If there is no spark, check the wires carefully and the key switch as well. That can be the culprit of this matter.
4. What is the Life Expectancy of a Mercury Outboard?
A Mercury outboard generally lasts around 10 years. This is a general lifespan and does not take into account important factors such as regular maintenance and care. If you are looking to buy an older boat, it is always a good idea to do a little research first so that you are aware of any potential problems that may need to be fixed.
Conclusion
That's everything we had regarding what to do if the mercury outboard cranks but won't start. We hope we were able to help you find out the reason and solve the situation.
Make sure to follow our instructions correctly while using the method.
Good luck with fixing the problem!

I'm Liam Jackson, the proud owner and driving force behind KayakPaddling.net. Born somewhere in the expansive beauty of the United States, I've nurtured a lifelong passion for kayaking and fishing that has led me to explore the far corners of our nation's waterways.