Imagine yourself by the water looking for a clam. You must be annoyed by the inefficiency of a shovel by now. This is where a clam rake comes into play.
I mean, bending over and digging with a shovel is fine and all. But where's the fun in that? Clam rakes were invented to make the job easier for you. And that's precisely what they do.
But wait a second. You can go ahead and buy any odd rake, right? Wrong! In fact, that's probably why you're here. So we're going to help you find the best clam rake for you!
So what makes us so sure of these choices? Well, we've shuffled through 30 different rakes to choose these five. Plus, we've even added a neat-looking buying guide towards the end. So, stick around and get enlightened.
Comparison Table
Top Clam Digging Rakes in 2023
1. Eagle Claw 04220-002 Clam Rake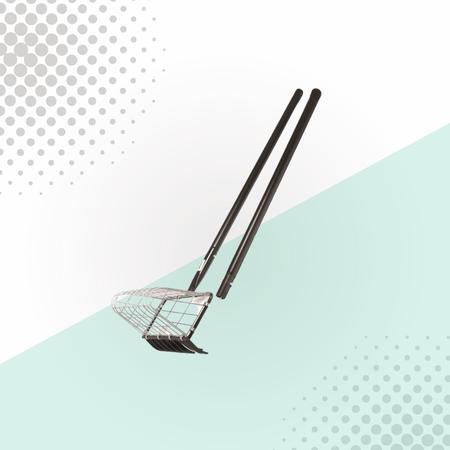 Product Overview
The first on our list is this guy from Eagle Claw. This one managed to top the list by a whisker. We thought it deserved to be on top, and we're going to tell you why.
First off, we went clamming right after we received all the rakes. But it took us a couple of weeks to test out all the rakes. In a way, that was a good thing since we got to spend some more time with the rakes we liked.
Don't get me wrong. Of course, this one doesn't come without flaws. But all of these have flaws. This one just managed to reach the top.
We did find out that the head of the rake is ferrous metal. So we're not too sure if this is going to hold up well in the long run. These metals tend to rust in about a year and a half.
But I think you can avoid most of the rusting if you rinse with fresh water after every clamming session. The connectors seem to be the most susceptible to rusting. So you better take good care of it.
Since it's all metal, you might lose it if you fully drop the thing underwater. That's a big downside of non-wooden rakes.
Do you want to know what we didn't like? The basket could've been better. Some of the mid-sized clams go through the openings of the basket. You wouldn't want that, would you?
Overall, it's a decent rake. It ticks most of the boxes as it should. And it got the job done more efficiently than the others on the list. So we decided to put this one on top.
Pros
Great for digging through sand and rock
Decent in saltwater
Lightweight rake
Great for traveling
Robust build quality
Cons
It will sink when submerged
Susceptible to rusting
2. Senkichi Ninja 5-tine Rake for Clam Digging
Product Overview
Coming in at second place is this 5-tine rake from Senkichi. The claw-like look easily catches your eyes at first glance. At least that's what we observed the first time. Let's talk about the good stuff and the bad stuff about this one.
It's a casual clam rake for picking up clams. And it looks like any odd short clam rake. Some of us here actually thought that it looked a bit too small. Well, the looks deceived us.
But what impressed us was the price. This is the cheapest one on the list. You might be wondering how a cheap one made it into the top 2. Well, we hesitated too. But in the end, we thought that it earned the spot.
Just like the first one, we tested this one out on the beach. Now, you should know that the beach we tested this out on had a few rocky areas. When we saw the price, we thought this one was going to break during the first dig. With the help of beach wagons and carts, you can have a lot of storage for your clams.
We found the 5-tines decently sturdy. I mean, they didn't break after coming in contact with the rocky surfaces. And, we were able to dig up plenty of clams as well.
One thing I have to say is that your efficiency might take a hit with this one. You might not get enough clams on it per dig. But that basically comes down to the size of it.
Speaking of size, this can also be seen as a blessing too. Hear me out, I've seen people hate the longer handles on rakes. Well, this doesn't have that long handle. It's short, compact, and decently lightweight.
With that said, you might also end up losing it in the back of your truck since it's pretty small.
But we think you might be able to find out different uses for this one if you're done with clam digging. One of the guys on our team borrowed our unit for "gardening purposes," whatever that meant.
But it's safe to say that this might be used as a versatile tool.
It kind of exceeded our expectations. I'm not saying this is the best rake on the planet. But the value you get from such a common rake is impressive nonetheless.
Pros
Works well on rocky surfaces
Great build quality
The handle grip keeps it secure on your hand
Can also pull weeds
Has decent versatility
Cons
You have to bend over continuously
A bit on the smaller side
3. Senkichi Ninja Claw Rake Kumade with Net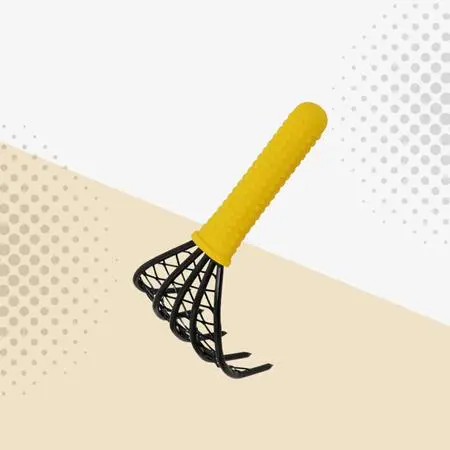 Product Overview
Back to back Ninjas here from Senkichi. We thought this one would come close to the previous one. I mean, it did, but not as close as we wanted it to. Let's talk about it.
What's so special about this one? Well, we found that the net structure between the 5 tines is a unique design choice. But whether it was a practical choice or not is a bigger question. Let's get to the answer.
Starting off, we didn't really see much of a difference. This is attributed to the gap between the tines. Even if they didn't have the nets, no clam would be going through it.
I mean, maybe one or two might occasionally fall back into the water. But that, too, is highly unlikely. And that's exactly what happened.
There are definitely mixed feelings about the net in our team. One of our members said that the net did make a difference. Personally, I think both ways are acceptable.
The choice of the grip seemed interesting, to say the least. This is the only one on the list that has a rubber grip for the handle. Whether it made a difference while digging in water was the real question.
And maybe it did make a difference. It stayed on our hands a bit batter due to the rubber grip. So we can't fault them on this one.
Pros
It's a lightweight rake
Has versatile use-cases
Works well digging through sand
Sturdy build quality
Safe for kids
Cons
May rust
A tad on the more compact side
4. Danielson Steel Clam Rake with Basket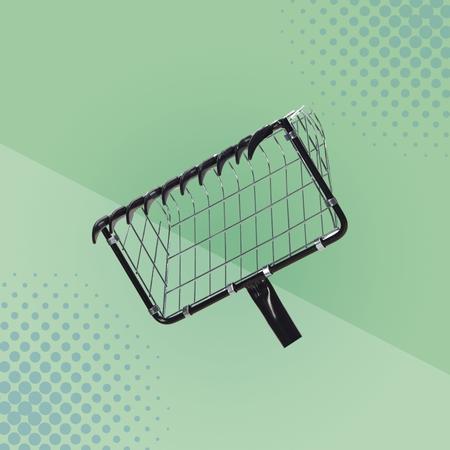 Product Overview
In fourth place, we have another long boy from Danielson. Trust me, this one looks better on paper. Let's give you an in-depth look.
Just like the first one from Eagle Claw, this one also has a basket. So your clams are supposed to pile up on the basket attachment. A unique thing about this one is the spring-loaded snaps.
Well, this mechanism snaps and locks the parts together. This is supposed to give the rake a better overall build. We didn't manage to break it in our short two-week trial. But I didn't really think that it was unbreakable.
The impressive handle is made out of steel. This might give you high hopes for durability. But the way we look at it, well, it's going to sink if you don't hold on to it.
That said, we do appreciate the fact that Danielson lets us remove the head of the rake. This feature comes in handy when you're short on storage space.
Other than that, the basket didn't seem as good as the first one, though. And if you're worried about the thickness of the handle, here's a funny analogy. You might call this the size between a snow shovel and a broom handle.
When it comes to longevity, I think it's sure to rust. We didn't have the chance to use this for a couple of years. But the rust should develop rather quickly if you're active during the clamming sessions.
Most importantly, if you truly want to delay the inevitable, you must wash the rake with fresh water after every clamming session.
In the end, it's not even close to being the best clam rake on the list, but you already saw that. It's decent, though. And, look at it this way, this comes second if you're only eyeing on the rakes with long handles.
Pros
Good for quahog clams
Tines go deep in the sand
The basket has the correct sized nettings
You can easily fit this in the trunk
Decent build quality
Cons
Might be prone to rust
It takes a long time to drain water
5. Eagle Claw Clam Rake with Round Tine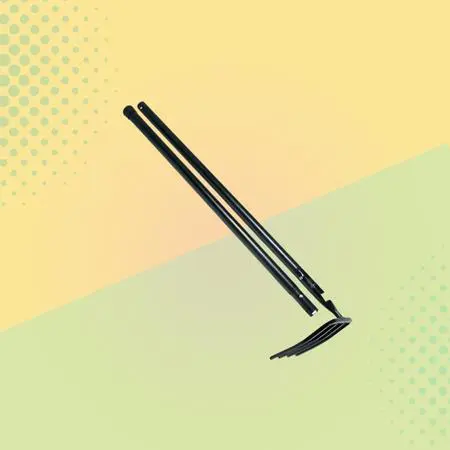 Product Overview
Here's the fifth and final one on the list. We started with a rake from Eagle Claw, and we're ending the list with the same. Well, this one came in last. That's not a good first impression. But it beat the rest of them, right?
After we picked it up, we immediately felt something different. The sheer weight of the rake is different. No, we didn't like this one bit. Considering we have lightweight options, this was not appreciated.
When we put this to the test, we had to rest after a few intervals. This thing never failed to hurt our hands.
We tried to dig some manila clams with this one. Another thing that we didn't like is how far away one tine is from the other one. Some of the mid-sized clams went through the gap.
But it's not all terrible news. The handle on this one is super long. I mean, you're not going to be using the full length unless you're playing for the LA Lakers. But that's a nice addition nonetheless.
This one falls in the category of just fine. It's not even close to amazing, and there are obviously better options. But it manages to get the job done. We couldn't say the same about some of the clam rakes that aren't on the list.
Pros
Long handle might come in handy
Cuts through sand decently
Sturdy build quality
It gives you adjustable length options
It has subtle protection against corrosion
Cons
Way too heavy for a clam rake
Not the sturdiest build
How do you Rake Clams?
To use a clam rake, first determine the size of clams that you want to dig. Next, find a spot on the beach where there is plenty of sand and shells. place the clam rake horizontally across the area that you will be digging. Grab hold of the rake's handle and start scraping the sand in front of it with your feet. As you dig, keep an eye on where you are putting your weight so that you don't damage the rake or your feet.
Some rakes have spikes on the end that help to penetrate the substrate and extract the clams. Others have wider heads that help distribute pressure more evenly over a larger area. It is also important to choose a rake with comfortable handlebars so you can grip it firmly while digging.
Once you have located all of your clams, simply pickup them with the rake's handle and take them home for dinner!
Buying Guide & Things to Consider Before Buying
Now that you're done with the reviews, you're probably going to skip everything else. Well, I recommend you stick around for a few more minutes. That's because you should know about the factors that come into consideration before buying a new clam rake.
A Light Rake is Your Best Friend
Weight definitely plays a part when you're hunting for clams. You don't collect clams for just a few minutes. Sometimes, it takes hours. And you need to carry these rakes for hours.
If the rake is heavier than usual, your arms will get tired sooner. So, you also have to check out the material of the handles of the rakes in this case. The steel rakes are heavier than the others.
Rakes with wooden or plastic handles might give you a bit of a lightweight experience. You can even opt for rakes with aluminum handles, for that matter.
Keeping it Portable
Most of you would indeed go to these clamming locations with a big SUV or a truck. So space saving isn't an issue for everyone. But we are talking about everyone interested in clamming here, aren't we?
This often depends on your method of transportation. Some companies make it easy for you by allowing you to detach all the elements step by step. This is useful whether you're leaving the rake in your garage or in the back of your truck.
The Magic Lies in The Handle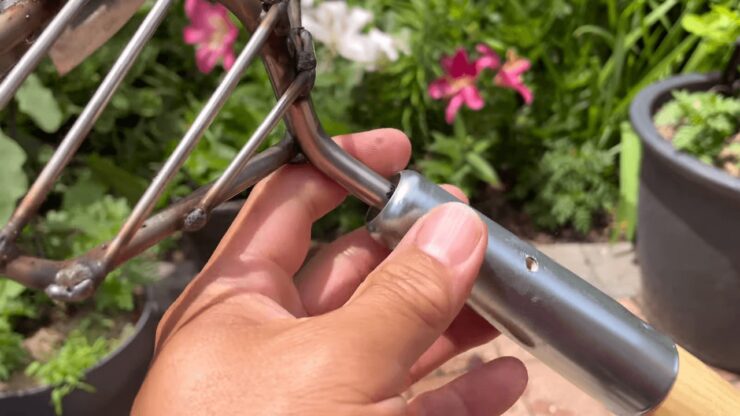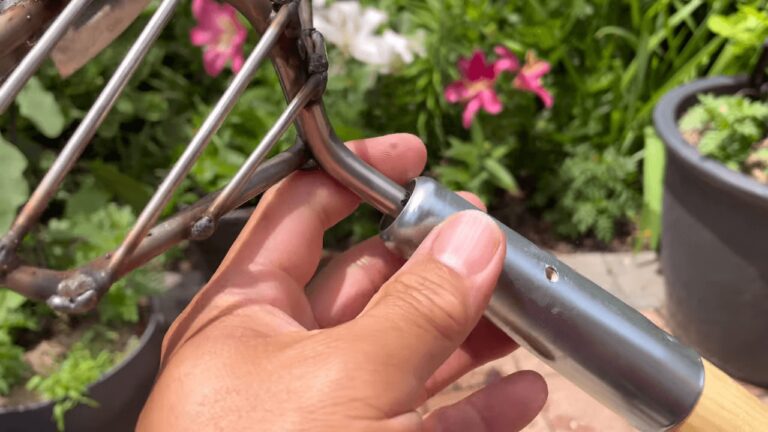 The length of the handle of your rake matters. But that doesn't mean that you must buy the absolute biggest rake ever. You should stick to a handle length that gives you enough leeway. This will even ensure you don't have to bend over.
If you didn't know already, some rakes come with adjustable-length handles. These are usually the most versatile option. On top of that, anyone can adjust the length depending on their height.
You can even use these rakes like a fork too. So it's important to consider the type of handle and its length before you purchase one of these rakes.
To Basket or Not to Basket?
By now, you probably already know about the baskets. Some of the choices on the list have a basket attachment, while others don't.
We're not saying that the rakes must have a basket. If that were the case, we would've included only the rakes that had the basket attachments.
Does it make a difference? Yes. Does it make a huge difference? Well, no. It's good if you have it, but there's no harm in it if you don't. So, you can basically pick any type depending on whether you want that basket or not.
FAQs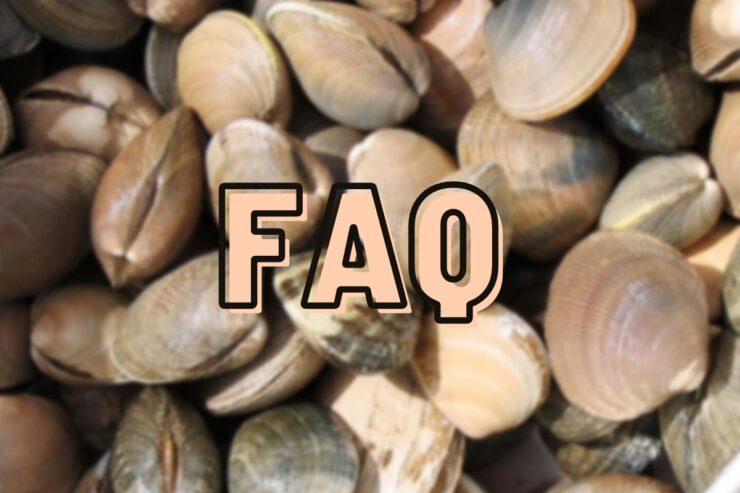 1. Can I use the rakes in the sand?
Yes, you can use clam rakes to dig up clams which you may find burrowed into the mud or sand.
2. How are these any better than shovels?
You can dig up clams with a shovel effectively. But that's not very efficient. Clam rakes exist because clamming with a shovel is tedious and, more often than not, annoying. So I think a rake is a perfect tool in this case.
3. Do I still have to purge the clams if I use a rake?
A rake only allows you to dig up the clams. You will still have to purge the grit, dust, and sand from inside the clams after you've brought them up. These impurities need to be purged, especially if you plan on eating these.
4. How do you get clams to spit out sand?
Luckily, there are a few simple steps that can help clams get rid of sand from their shells. One method is to pour a pot of boiling water over the clams and let them soak for a few minutes. This will cause the sand to fall out and the clams will be able to open up again. Another method is to place the clams in a container filled with cold water and ice, which will also cause the sand to fall out.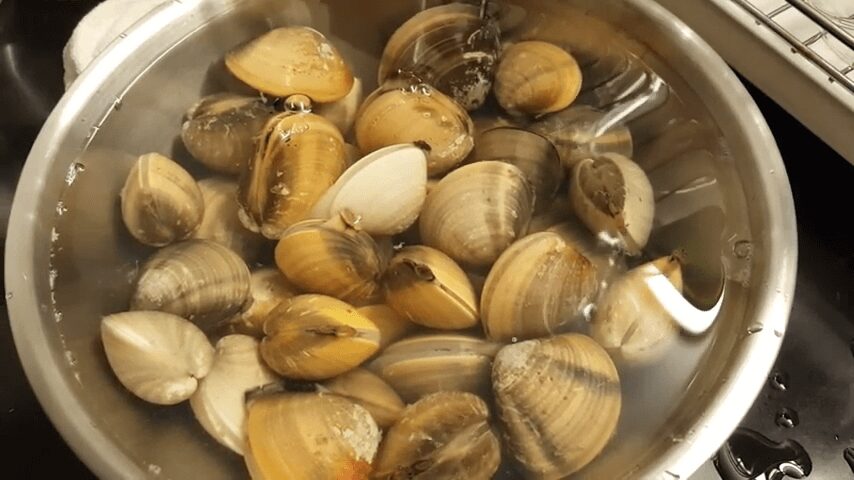 5. What is the best time to go clam digging?
The best time to go clam digging is usually in the springtime when the clams are fresh. However, you can also dig them during the summer if the conditions are right. In general, the best time to dig clams is early in the morning or late at night when they're less crowded.
Conclusion
That's about it for us. We hope you got all the necessary tips that you were on the hunt for. It's funny how we all end up on pages like these looking for strange items like these, right?
Well, clam rakes are special tools. They make your life a lot easier since you don't need to bend over continuously anymore. Since the market's very saturated, we know how hard it is to find the perfect choice.
Compare the pros and cons of all the clam rakes and pick out the one that suits you. Don't blow your budget just because you think one particular rake has a gimmicky feature.
We picked out the perfect five, so you can choose the best clam rake for you. Good luck on your clamming journeys. Don't forget to stay safe!

I'm Liam Jackson, the proud owner and driving force behind KayakPaddling.net. Born somewhere in the expansive beauty of the United States, I've nurtured a lifelong passion for kayaking and fishing that has led me to explore the far corners of our nation's waterways.