Before you start practicing paddling strokes, it is essential that you have the right size, and type of paddle. You don't want to be banging your hands on the gunwale while trying to paddle with a short rowing implement. Nor do you want to be slapping the water or over-reaching with paddles that are too long. These make noise and waste energy that you will need if you want to make any speed or cover some distance.
Paddle size is based on 3 things:
your style of paddling
your height
the width of your boat.
Different Kayaking Purposes, Different Paddles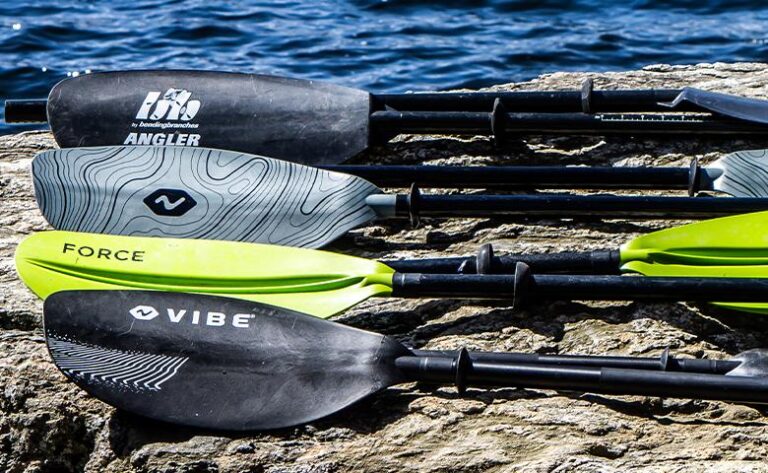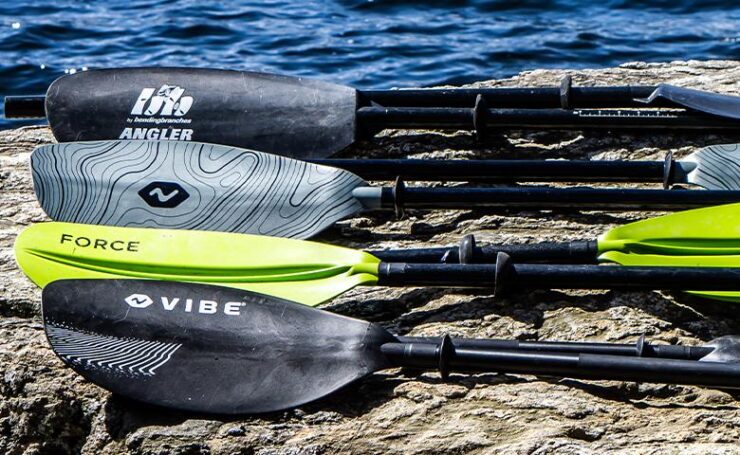 Your style of paddling may be for fishing, recreational use, touring, or whitewater. You might even go bow fishing on your kayak. More docile styles can get away with longer paddles, as most strokes will be with a low hold, with the shaft parallel to the water. More aggressive styles like racing and whitewater use more high hold strokes for speed, power, and acute maneuvering, with the shaft at more extreme angles, meaning you can get away with a shorter paddle.
Too short of a paddle will make you waste energy banging the side of the boat. It will also compromise you on strokes that require reaching. Too long makes paddling more difficult, and will make it difficult to accomplish strokes that require close reaches.
Ideally, you want to be able to hold the paddle at around chest height, with the proper grip.  and smoothly dip the blades into the water somewhere near the stern of the kayak, and easily draw it back to the bow, with the blade being at least  ¾ submerged through the entire stroke. You need to be able to do the same thing in reverse. But the world is seldom an ideal place.