Sailing boats are amazing things to have to spend holidays or even a day out. But it's confusing to select a boat that will fulfill your purpose. So here we jump in to help you out! So, which one is the better one- Jeanneau vs Beneteau?
Now build and quality-wise Jeanneau is better than the Beneteau. But the Beneteau has a more innovative feature and can be used by households. On the other hand, the Jeanneau is built elegantly for sailing purposes only.
Moreover, the Jeanneau is more on the expensive side compared to Beneteau. If you're getting puzzled don't worry. We're here to provide you with a complete comparison guide. If you can spare some time, then this article will help you to clear your doubts.
Jeanneau vs Beneteau: Quick Comparison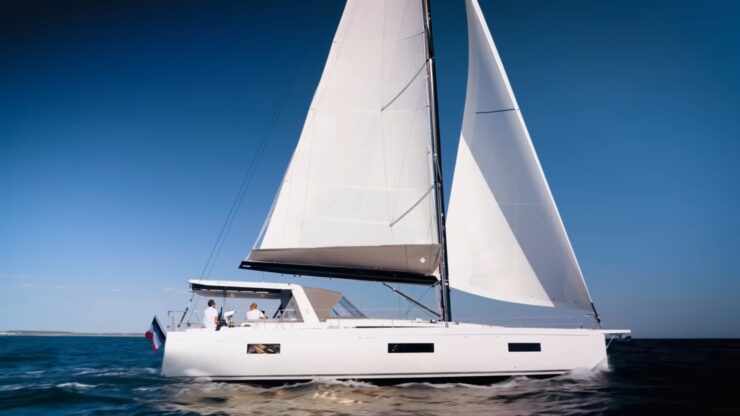 Now, before we get into the in-depth discussion we have a quick preview of their features. Now, these comparisons are not as complicated as the camp and Navionics ones. So you can relax and look at the preview to have a better idea of these two.
| | | |
| --- | --- | --- |
| Comparison Factor | Beneteau | Jeanneau |
| Build Material and Quality | Good | Comparatively Better |
| Design Structure | Innovative | Elegant |
| Customer Niche | Family Use | Sailing |
| Special Feature | Dock & Go System | 360⁰ Docking |
| Warranty | Total 7 years | Total 7 years |
| Price | Lower Starting Range | Comparatively Higher Starting Range. |
Well, now that's over with. Let's head over to the part where we discuss these in detail.
Jeanneau vs Beneteau: Detailed Comparison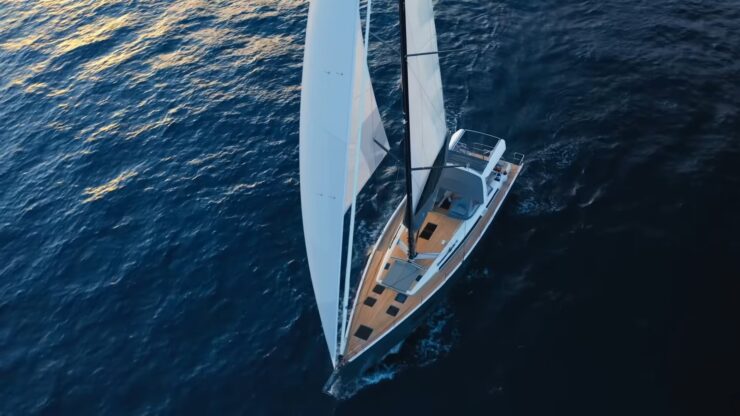 Now, as you've got the basics, let's dive deeper into the topic. We've divided Jeanneau vs Beneteau into 8 segments. Let's discuss them one by one.
History and background of both
Jeanneau and Beneteau are two of the largest and most well-known boat manufacturers in the world. Both companies have a rich history and have been in business for many decades.
Jeanneau was founded in France in 1957 by Henri Jeanneau and is now part of the Groupe Beneteau. Jeanneau has a reputation for producing high-quality sailing yachts, motor boats, and power boats.
They offer a range of models from small day sailers to large ocean-going yachts. Over the years, Jeanneau has expanded its product line and now offers boats under several different brand names, including Prestige Yachts, Leader, and Merry Fisher.
Beneteau, on the other hand, was founded in France in 1884 by Benjamin Beneteau and is one of the oldest boat manufacturers in the world. They started by building fishing boats, but have since expanded into a wide range of sailing and power boats.
Beneteau is also known for producing a range of recreational vehicles, including motorhomes and caravans. They have a strong presence in both the sailing and power boat markets, with a reputation for producing boats that are both well-designed and affordable.
Both Jeanneau and Beneteau have a rich history and have contributed greatly to the boating industry. Their products are well-regarded by sailors and boaters all over the world and both companies have a commitment to quality and innovation.
Build Material & Quality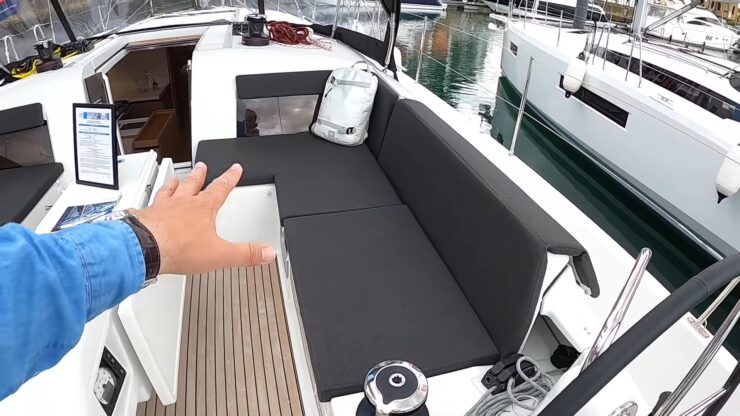 The build quality no matter what the boat is should be top-notch. Otherwise, after purchasing it you'll have to spend a lot on maintenance and repair.
Just like problems with the fuel tank of Moeller. So let's compare the quality and build.
Beneteau
Beneteau uses resin and balsa core for building the hull. This balsa core helps to maintain structural strength at the desired scale. Beneteau boats are comparatively lightweight and sail faster. Moreover, the balsa core helps in higher resistance, noise reduction, and insulation.
Jeanneau
Jeanneau uses a vacuum resin infusion molding technique to build their boats. Thus better finishing and weight control are ensured. Moreover, this too helps to look at detailed portions easily.
Fiberglass is used to make their hulls. Their advanced fiberglass technology ensures reduced weight and better strength. For comparison, the newer Jeanneau boats have slightly better build quality.
Design Structure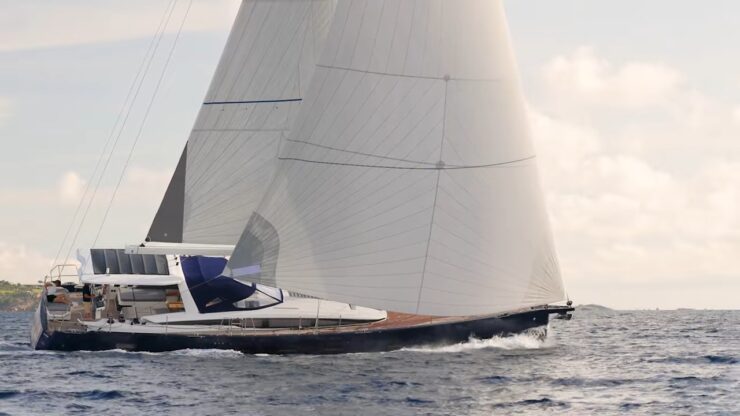 Now moving on to the design structure. We need the structure to bode well with the sea otherwise, it might be difficult to sail it. Plus you might end up with structural problems.
Beneteau
From the design sense and perspective, Beneteau is a boat to reckon with at sea. They are known for making the best naval crafts. They have always produced innovative designs to work with.
Jeanneau
Jeanneau is quite similar to Beneteau in terms of design structure. However, the Jeanneau is more elegant. These boats are well known for easy handling as well. Also, their constant innovation and well-maintained execution help to make attractive boats.
Customer Niche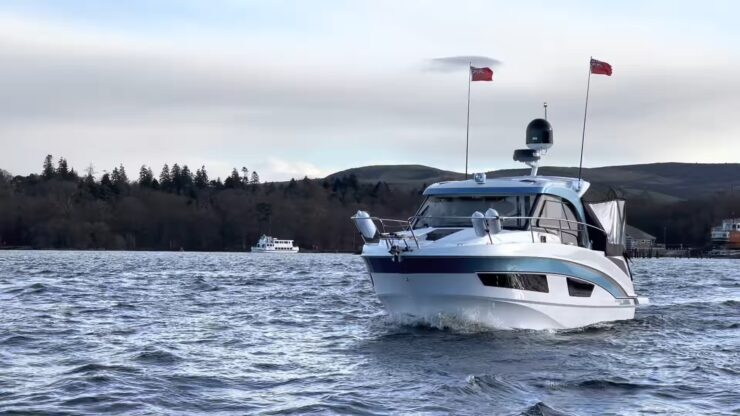 Now the purpose you'll be using the boat for is quite important. This is because this can also add as a deciding factor in this case.
Beneteau
Beneteau boats are preferable for family uses. The reason behind this is the roomy interiors and more comfortable cabins as well as galley. Also, the storage compartments have more space.
Jeanneau
Jeanneau boats are better cruise performers. The sailors love these boats as they ride well with the wind. Although it also has a nice interior, the Beneteau boats are superior in this aspect.
Special Feature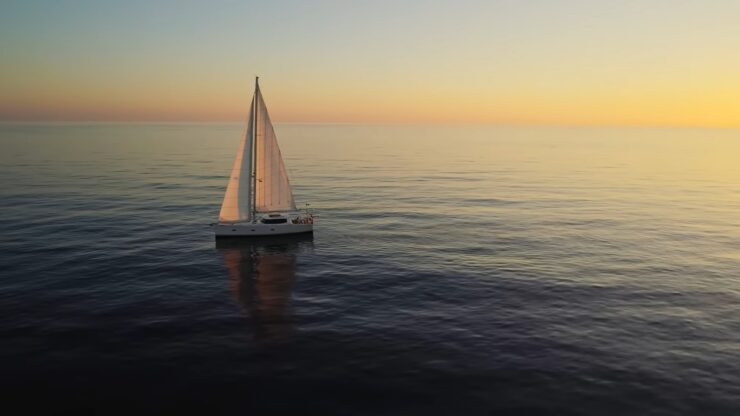 Besides the usual features, special addition of factors can also help the boat to stand out! So, let's check out their special features.
Beneteau
Beneteau has a unique system that saves from manual maneuverability hassles. This system is called the Dock & Go system.
Using the Dock & Go system will help to handle the boat in close quarters. Moreover, the joystick-like tool helps to optimize a yacht's overall thrust.
Jeanneau
Jeanneau is also forming a similar system like Dock & Go. This system allows a joystick to control the board within a 360-degree angle. This system is named 360⁰ docking. The single push-button feature makes the system easier to use. Plus this system also keeps the speed at the desired level and gives a fulfilled experience.
Price
Price point can be the most important feature that settles your decision. So let's see their price range!
Beneteau
Beneteau boats and yachts may cost around $11,000 to almost $2.7 million or above. So here we have quite a decent starting price as you can see.
Jeanneau
Jeanneau boats and yachts' price starts from around $15,000. It goes up to about $1.4 million or more. Now here the starting range is a little high but the highest price is lower.
After-sales service and warranty comparison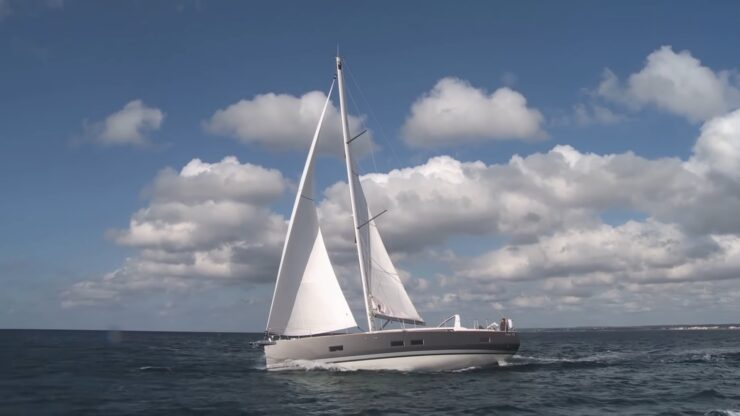 Beneteau
They offer a two-year warranty on their boats and have a network of authorized dealers and service centers to assist with any issues that may arise. In addition to their warranty, Beneteau offers a range of service and maintenance packages to help keep boats in top condition.
They also have a dedicated customer support team that can assist with any questions or concerns.
Jeanneau
This brand also provides a two-year warranty on all their boats, which covers material and manufacturing defects. They also have a network of authorized dealers and service centers that can assist with any repairs or maintenance needs. Jeanneau is known for its quick response times and excellent customer support.
FAQs
Is Beneteau a bluewater boat?
Yes, Beneteau is a bluewater boat. Moreover, these are the best bluewater cruisers for families. Moreover, along with this accommodation, these are quite comfortable as well.
Does Beneteau own Jeanneau?
Yes, Jeanneau is a part of the Beneteau group. Beneteau acquired Jeanneau earlier in 1995. Although they are the same group they do their work separately!
Is Bavaria better than Beneteau?
Beneteau is way ahead in terms of experience, workforce, and innovation. But Bavaria is better but not enough compared to Beneteau.
What kind of boats does Jeanneau offer?
Jeanneau offers a range of sailing yachts, motor boats, and power boats, with models ranging from small daysailers to large ocean-going yachts. They also offer boats under several different brand names, including Prestige Yachts, Leader, and Merry Fisher.
Where is Beneteau made?
In addition to its facilities in France, Beneteau has a production facility in Marion, South Carolina, USA. This facility is responsible for manufacturing a range of sailing and power boats for the North American market.
The Marion production facility is part of Beneteau's ongoing efforts to provide customers with high-quality boats that are designed and manufactured to meet the needs of local markets.
Conclusion
So, this was all about the comparison between Jeanneau vs Beneteau. We hope this has answer to all your queries. So, considering all these, buy your dream boat.
We hope you won't have to worry about it anymore. Happy sailing!

I'm Liam Jackson, the proud owner and driving force behind KayakPaddling.net. Born somewhere in the expansive beauty of the United States, I've nurtured a lifelong passion for kayaking and fishing that has led me to explore the far corners of our nation's waterways.