The keel under your fishing boat needs protection while you are in the water. To avoid unwanted scratches and dents, some people use a keel guard. Others prefer using a keel shield as a protective layer.
Both of the products serve a similar purpose. Thus the dilemma of choosing the right keel protector arises. Don't know which one to get for your boat? We're here to guide you to choose the best one.
What should you choose, keel guard vs keelshield?
The structure of the keel guard is unique. Once installed, it stays in place without peeling. And protects the keel from getting damaged. Keel shields, on the other hand, are more durable. They need a strong adhesive to install. The manufacturers give a lifetime warranty on keel shields.
This gives you the basic idea of these keel protectors. But you need to know a few more things before installing a protector. Keep reading to find out which keel protector is the right one for you.
Let's dive into the next part to explore more!
Keel Guard vs Keelshield: Basic Differences
Using any kind of keel protector saves your boat from surface damage. Fixing a shipping boat's motor and fuel pump problems costs the owners a lot. So, use a keel protector if you don't want to spend extra after fixing the leaks.
These keel protectors have some dissimilarities which set them apart. In this segment, we'll shed light on the factors that make them stand out.
| | | |
| --- | --- | --- |
| Factors | Keel Guard | Keelshield |
| Design | Unique | Satisfactory |
| Adhesive | Weak | Strong |
| Tendency to Rip | High | Low |
| Compatibility | Sticks on plastic | Doesn't stick on plastic |
| Installation | Quick installation | Takes more time |
| Price | High | Reasonable |
The chart serves the fundamental idea of the keel protectors. But this might not be enough for you to decide which is better. Move on to the next segment for a better idea about them.
Keel Guard vs Keelshield: Head-to-Head Comparison
The following discussion will help you to make the final decision. We'll show you the positive sides and the drawbacks of the products.
Go through the details so you don't miss out on any information.
Adhesive
Both the Keel Guard and Keelshield require adhesive for installation. The adhesive that comes with the Keel Guard is not very strong. It leaves residue on the keel of your boat. Also, if not installed properly, the Keel Guard starts to rip off.
Keelshield on the other hand requires a powerful adhesive known as 3M. This adhesive is as strong as marine tex and JB weld epoxy. But you need to purchase the adhesive separately.
Winner: Keelshield is the winner in this selection.
Compatibility
Keel Guard sits well on any kind of material. It works great on plastic surfaces. Because of its unique shape and structure, it can stick to any surface. Once installed properly, it stays in place.
Keelshield goes well on boats with an aluminum keel. But it doesn't sit well on plastic surfaces. It starts to rip off if you try to install it on plastic surfaces.
Winner: In terms of compatibility, the Keel Guard is unbeatable.
Installation Process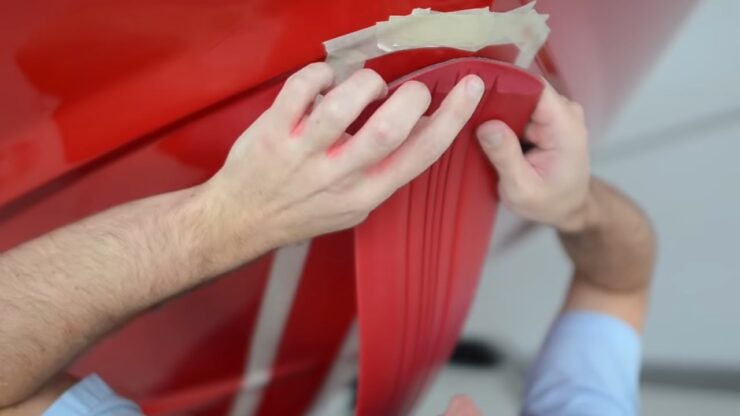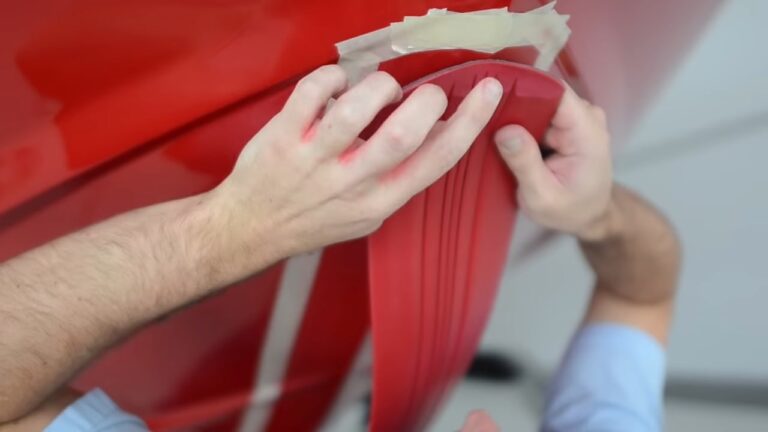 It doesn't take much time to install a Keel Guard. You don't need anyone's assistance to install this. Just cut out the shape, and apply alcohol on the surface. Then peel off the sheet and press it on the keel. Use a mallet to put some extra pressure to make the guard sit properly.
Keelshield, on the other hand, requires more time to install. You need to prepare the adhesion first. As the 3M adhesion is very strong, it's hard to apply it on the surface. Not applying the adhesion properly can loosen the Keel Shield.
Winner: Keel Guard undoubtedly takes the prize for this segment.
Durability
Keel Guard has a strong structure that protects the boat from any kind of damage. While encountering rocks, sand, or any kind of sharp object, the guard remains intact.
Keel shield, on the other hand, performs well because of the strong adhesive. The structure of the Keelshield is not as good as that of the Keel Guard.
As we know, Volvo and Mercruiser motors are commonly known for their durability. Just like them, both keel protectors are known for their durability.
Winner: Keel Guard wins the prize for the durability test.
Price
Keel Guard costs around $100-$300. It comes with a special adhesive.
Keel shields on the other hand cost around $55-$120. But it does not come with adhesive. However, Keel shields come with a lifetime warranty.
Winner: Keelshield is a better option if you're willing to spend some extra money on the adhesive.
Which Keel Protector Should You Choose?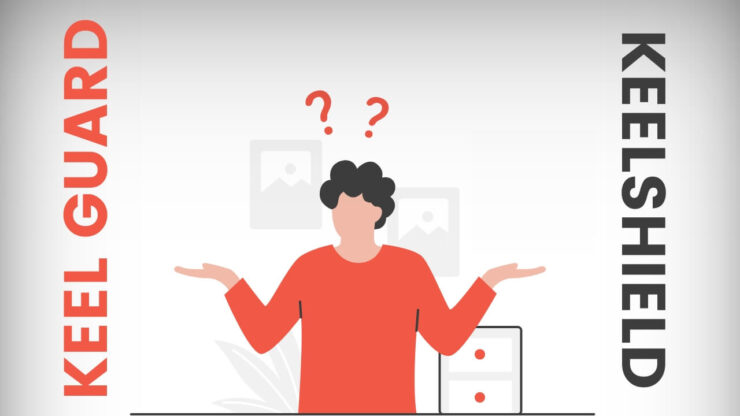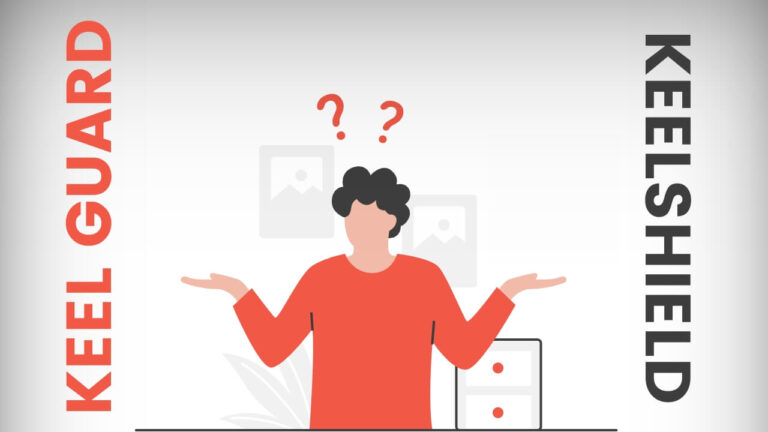 If you are looking for something within the budget, go for the Keel shield. The best thing about the product is it comes with a lifetime warranty.
If your boat has a plastic surface, go for the Keel Guard. Keel shields don't work on plastic.
Consider all the positive aspects and downfalls before making a choice. Both protectors have some unique features. Also, each of them has its drawback.
Hopefully, you know all the positive as well as negative aspects of the protectors. Now, you have to make a choice that serves your purpose.
FAQs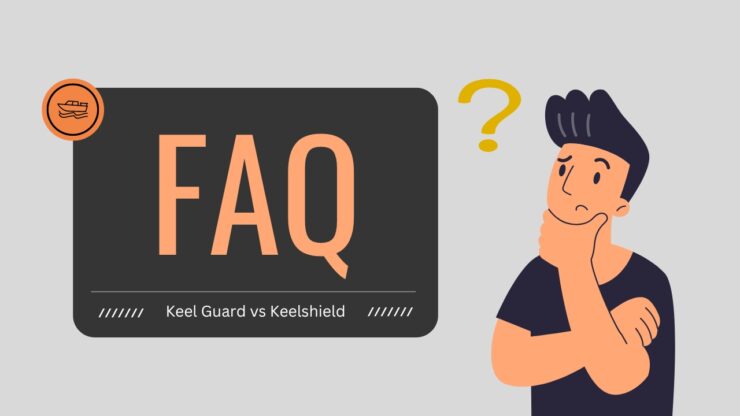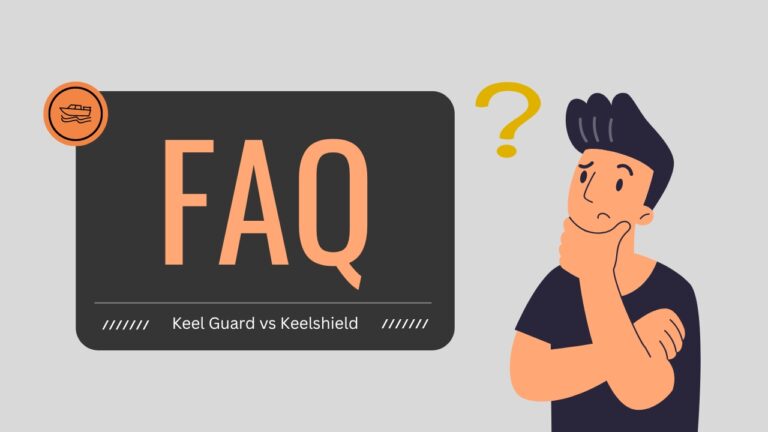 How much does a 3M adhesive cost?
3M adhesive will cost you around $20-$25. 1 bottle is enough to cover your boat.
Can we use Keel Guard on an aluminum keel?
Yes, you can use Keel Guard to protect the aluminum surface. But the Keelshield works better on aluminum keels.
Does Keel Guard come with a warranty?
No, Keel Guards don't come with any warranty. Once they're ripped off, you have to buy a new one.
How long does KeelGuard last?
KeelGuard is a long-lasting protection for your boat's keel. It will help to prevent staining and corrosion on these critical areas of the boat, keeping it looking and functioning like new for years to come.
How do you remove a KeelGuard?
To remove a KeelGuard, first determine the type of it attached to your boat. Most are attached with screws or bolts. Once you know the type of attachment, use an Allen wrench to remove the screws or bolts. Once the screws or bolts are removed, gently pull on the KeelGuard until it comes off of the boat.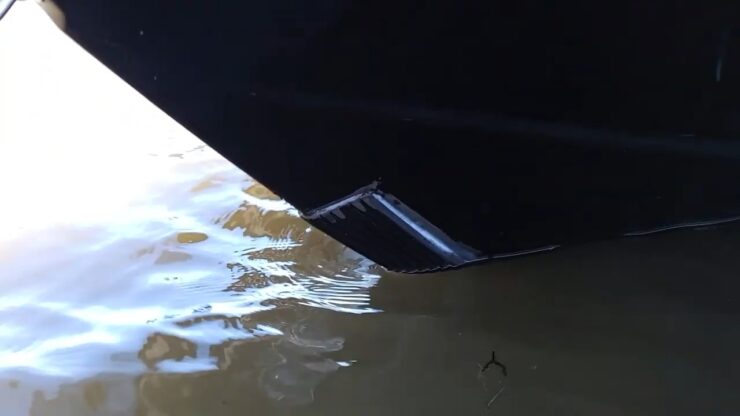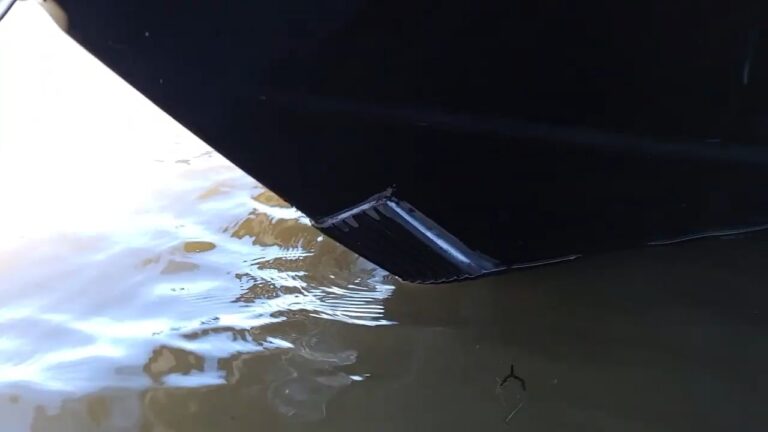 EndNote
Now you can choose the ideal protector between keel guard vs keelshield. Remember to consider your budget and the surface of your boat.
Also, take proper care of your fishing boat even after putting on the protector.
Until next time, have a good day and happy fishing!

I'm Liam Jackson, the proud owner and driving force behind KayakPaddling.net. Born somewhere in the expansive beauty of the United States, I've nurtured a lifelong passion for kayaking and fishing that has led me to explore the far corners of our nation's waterways.