As boat owners, we know the importance of HIN, registration numbers, and titles. These are the basic necessities your boat needs to be able to be driven freely.
But are you asking yourself, what if my boat does not have a HIN?
All boats require a hull identification number. If your boat does not contain one, contact your local DMV (Department of Motor Vehicles) and apply for one.
Once you've passed the inspection, you'll be provided a HIN of your own. A boat manufactured before 1972 does not require a HIN.
In this article, we will be looking further into what could happen if a boat does not have a HIN.
We will be looking at how we can apply for a HIN and how we can register it later on.
What If My Boat Doesn't Have A HIN?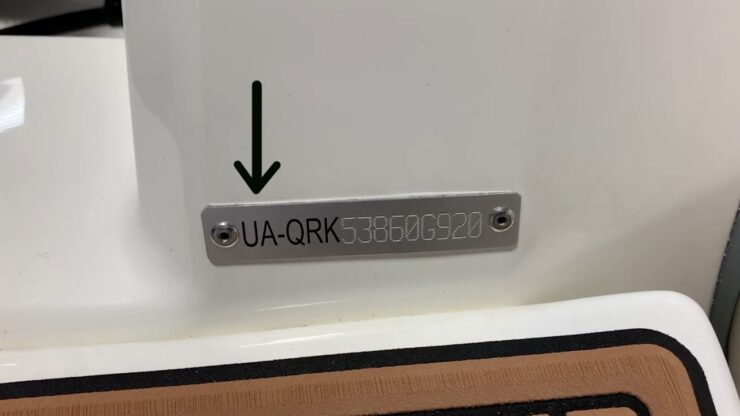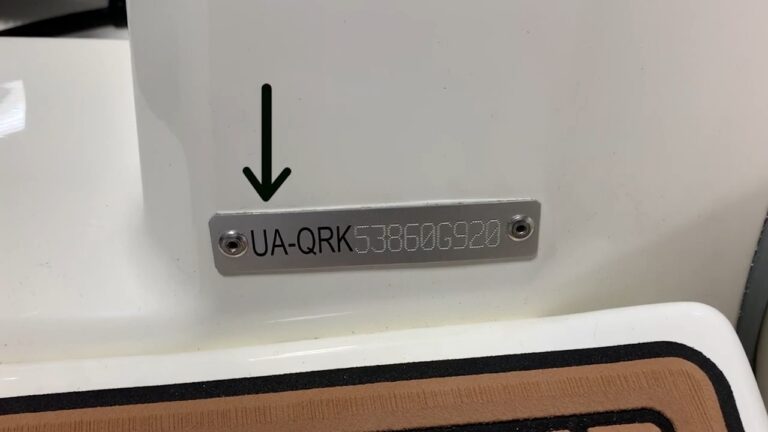 A hull identification number is a very important part of a boat. As boat owners, we know how hard it is to get a boat registered and titled. This process becomes much harder without a HIN.
To register your boat, you need a hull identification number. When that is missing the whole registration process comes to a stop. And like any vehicle, in order to use it you have to register it.
A boat usually does not have a HIN if it was manufactured after 1972 or is homemade.
Hull identification numbers were assigned in 1972 by the Federal Boat Safety Act of 1972. Hence, any boat manufactured before 1972 does not have a HIN.
If your boat is a model from before 1972, it is not essential for your boat to have a HIN. But it may be useful for the registering and titling process.
You will need a HIN if your boat was manufactured after 1972 and still does not have one.
You can contact the builder, manufacturer, or importer of the boat and ask them for the number. If they do not have one, you can then go ahead and apply for one.
How to Get A HIN?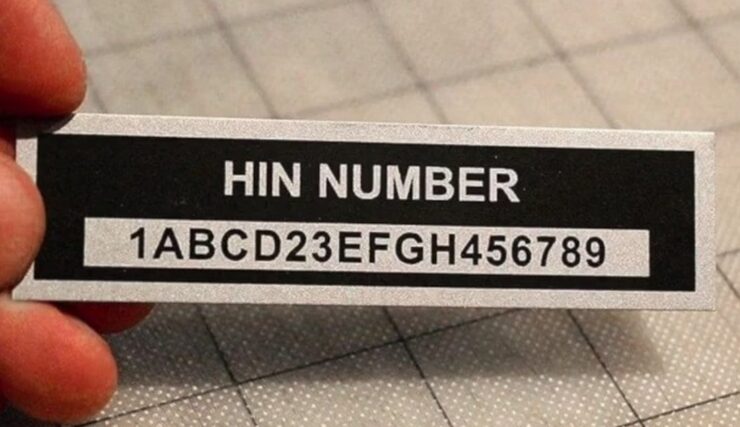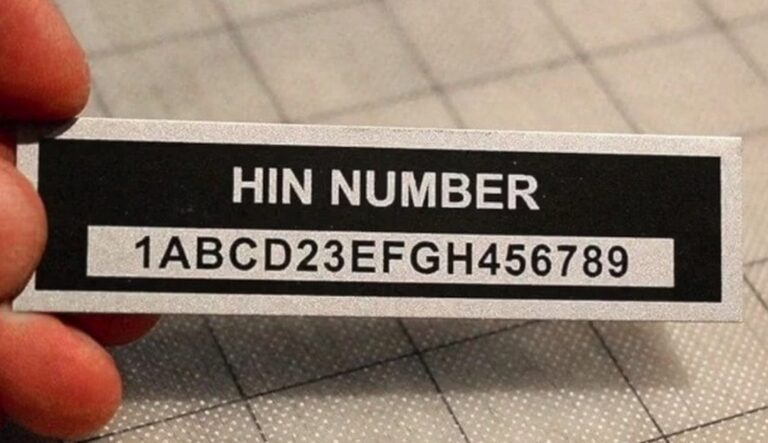 Generally, all boats manufactured since 1972 have a HIN. But if not so, you must apply for one.
You can apply for a hull identification number if:
Your boat is homemade
The manufacturing date of the boat is after 1972 and yet it still does not contain a HIN
The model year of the boat is not shown in the registration
Your current HIN is incomplete
HIN is not in the standard format
In order to get a HIN, you will need to go through the following steps.
Step 1
Download the form and fill in the required owner and boat information. The "engine information" is optional. You can skip it if you want to.
Step 2
Take 2 pictures of your boat, showing the registration number clearly if it has one. The pictures can be taken on land or water.
Step 3
Sign the application and don't forget to put the date.
Step 4
Send the application to your respective boating application area. Do not attach any monetary value or any proof of ownership.
Step 5
Once your application has been reviewed, your boat will be inspected on an appointed date. The place of inspection can be where your boat is located.
Step 6
Any other proof of ownership will be reviewed on the day of the inspection. Make sure you have any receipt or other proof with you.
Step 7
Once the boat has passed the inspection, a hull identification number will be assigned to it. That number can then be attached to the boat.
Where Should The HIN Be Located?
The location of the HIN is very important. The HIN cannot in any way be altered. Thus, it should be permanently affixed so that any alteration, replacement, or removal is obvious.
Primary HIN
The primary HIN should be assigned to the transom of the boat. The HIN should be affixed to the starboard that is on the outboard side of the transom.
In case the boat does not contain a transom, the HIN needs to be placed within one foot of the stern to the starboard outboard side. Look out for a bad trigger outboard when attaching the HIN.
It should be seen which is the lowest among the transom, gunwale, and hull joint. The HIN should be placed within 2 inches of whichever is the lowest.
Secondary HIN
Unlike the primary HIN, the secondary HIN location can be in an unexposed area. This can be on the interior of the boat or an item of hardware.
None of the HINs should be attached to any removable parts of the boat. Always make sure to raise the outboard motor on the transom whenever it gets lowered.
What Does A HIN Identify?
So, why do we think a hull identification number is so important? A hull identification number denotes several important factors.
The first 3 digits of the number denote the manufacturer's ID code
The 5 digits that follow are the serial number of the boat
The next 2 digits are the month and year that the boat had been manufactured
And finally, the last 2 digits are the model year
As all of these numbers denote something important, we cannot alter the numbers in any way. The numbers should also not be painted over or covered by anything. The number should be displayed clearly.
How To Register A Boat?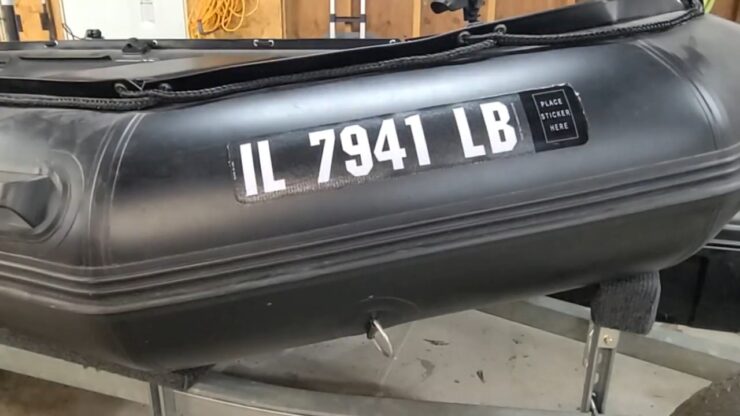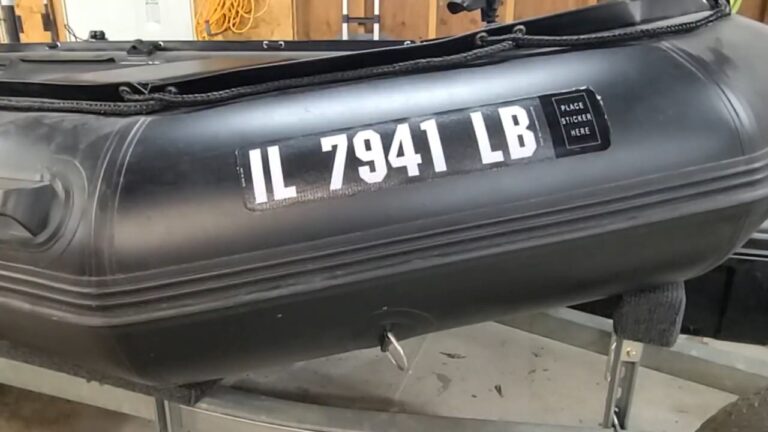 Once you have acquired your hull identification number, you can move to register your boat. As we have seen before, a HIN is most important during the registration process. You cannot move to register your boat without a HIN.
The case is of course different for a boat manufactured before 1972. In that case, you can take it to your local DMV and get a notary confirming the boat has no HIN. Next, take the documentation to a tax collector's office and issue a HIN.
Once that is done, you can get your boat a much-needed registration number. But how to do so? Here are the basics steps to registering a boat:
Every state/country has different requirements. Find out the requirements of your area.
Use those requirements to fill out the registration form.
Always provide proof of ownership to show the boat being registered belongs to you. Include the title of the boat here.
Pay the required registration fee.
Apply for a renewal when the registration expires. Always be conscious of the expiration date. You don't want to end up roaming with an expired registration number.
If your registration number expires, make sure to apply for a new one. Otherwise, always register your new boat before using it.
How do you store a bimini top?
FAQs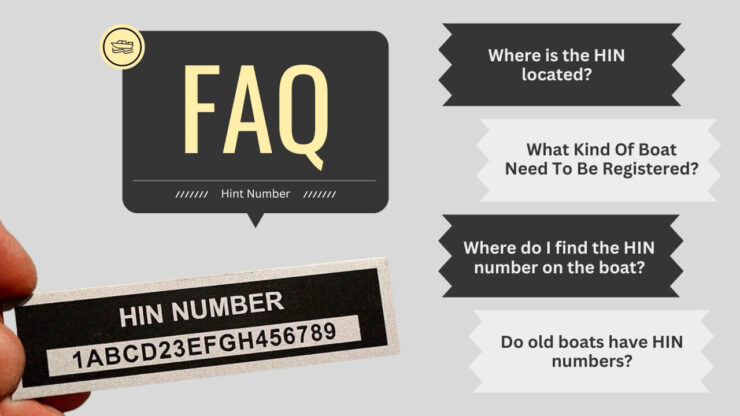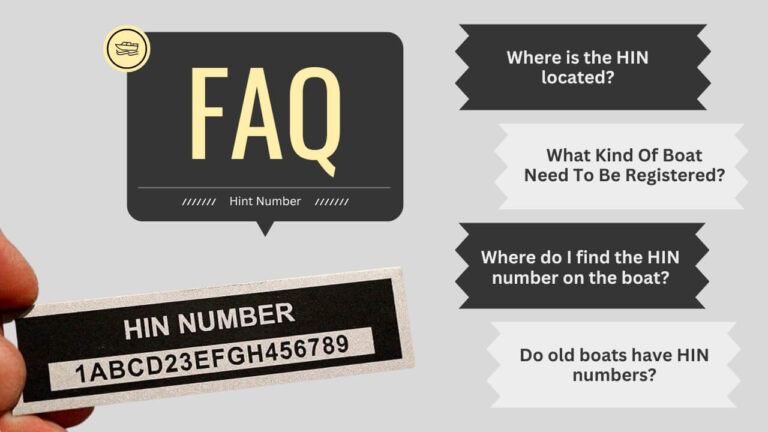 Is Hull Identification Number The Same As Serial Number?
Yes, the HIN and serial numbers are the same. This number is a 12-digit number assigned to every boat manufactured after 1972. They distinguish every boat from another.
Where is the HIN located?
The HIN is generally attached to the transom of the boat, generally the right side. If a vessel does not have a transom, the HIN is located on the right starboard. It is always within 2 inches of the top of the transom/hull side.
What Kind Of Boat Need To Be Registered?
Any boat containing gasoline, diesel, or an electric motor has to be registered in that area. Motorized boats need to be registered. But if a sailboat without any auxiliary power is over eight feet in size, it needs to be registered.
Also read: Boat Throttle Cable Problems
Where do I find the HIN number on the boat?
The HIN number is a unique identification number that is assigned to every boat. The HIN number can be found on the boat's hull, or on a metal plate near the bow.
Do old boats have HIN numbers?
Old boats do not always have hull identification numbers (HINs). In the past, many boats were only required to have a number on the bow or stern.
These days, all vessels over 12 meters (39 feet 10 inches) in length are required to have a HIN. The HIN is a unique identifier that can be used to track the history and location of a boat.
Final Words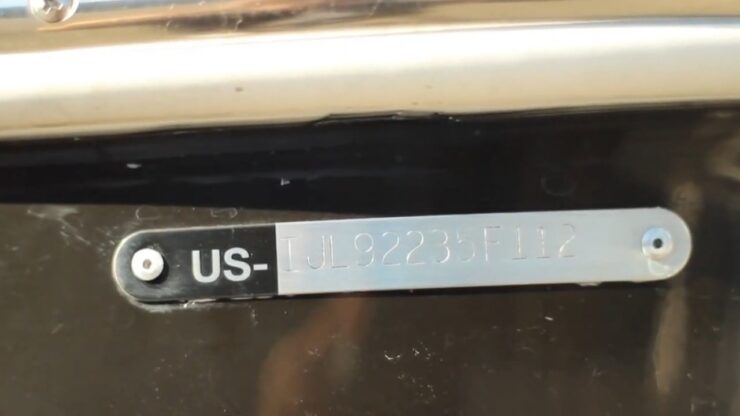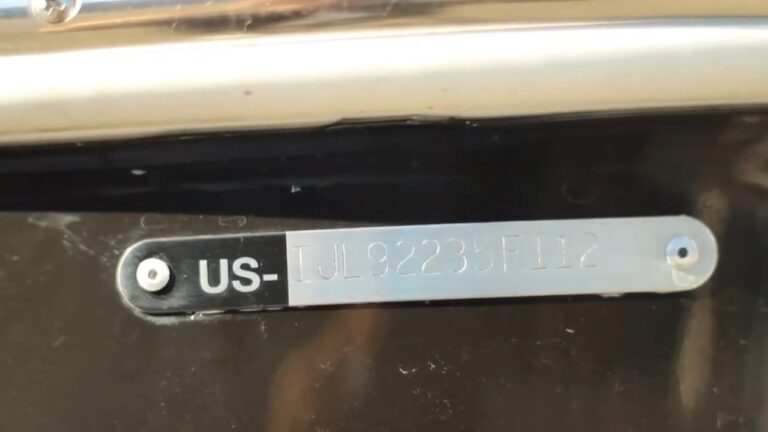 Are you still asking yourself, "what if my boat does not have a HIN?"
Now, we know what problems may arise without a HIN and why you should get one. But if your boat is an older model, it is very likely that it will not contain a HIN.
Nevertheless, for registration purposes, it is always best to get a hull registration number.
Follow the steps above and get your boat a HIN in no time. Now, go get yourself a HIN and registration number!

I'm Liam Jackson, the proud owner and driving force behind KayakPaddling.net. Born somewhere in the expansive beauty of the United States, I've nurtured a lifelong passion for kayaking and fishing that has led me to explore the far corners of our nation's waterways.