Buying something expensive does not come easy, especially when it is supposed to be an investment that lasts you for decades. It is not even about the money either, but the stress of purchasing the wrong item, something that is not right for your needs and that will be a problem to own and care for.
Typically, this comes in the form of large commodities like property and vehicles, and in this article, we focus on a water-based vehicle. More precisely, we talk about fishing boats. There is a lot to be examined when fishing boats are concerned simply because it is such a wide class of vessels.
The sheer amount of types, sizes, and uses make an already difficult choice even harder. There are brands and models to pick from, various specs to examine, as well as the personal needs and wishes of every angler. Be it a professional or an amateur, a fishing boat is more than just a means to catch fish. It is a large vehicle and a huge responsibility. Therefore, the decision should not be made lightly. To make things easier, here in this guide we limit ourselves to saltwater fishing boats and pick the best options for sea and ocean use.
What are Fishing Boats?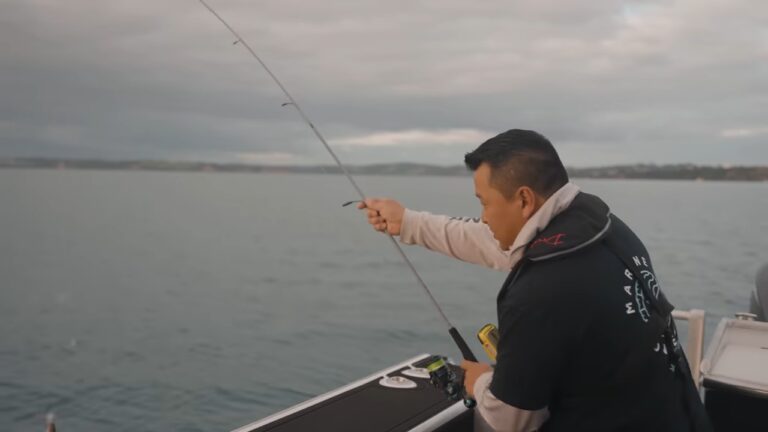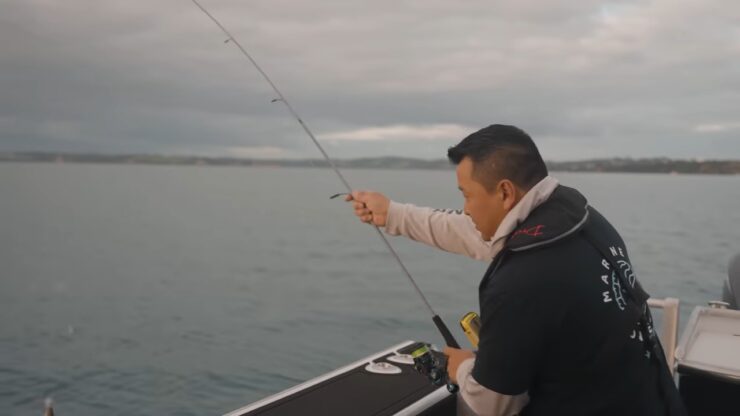 Fishing boats are vessels that are specifically designed and built for the purpose of fishing. They come in a wide variety of sizes and designs, each with its own specific features and capabilities to suit the needs of different types of fishing. And there are many types of fishing to be tried requiring different approaches and specific equipment.
Fishing boats also have a wide range of equipment and accessories that are used to aid in the fishing process. These can include fishing rods and reels, nets, and a variety of lures and baits. Some boats also feature specialized equipment like fish finders and sonar systems, which are used to locate fish and other underwater structures.
Overall, fishing boats are an essential tool for those who enjoy the sport of seawater fishing, whether it is small or large fish. They come in different sizes and are made of various materials to cater to the different needs of the fisherman. With the right equipment, a fishing boat can make the fishing experience more successful and enjoyable. In the following section, we talk about size as the primary classification.
Smaller Boats
Small fishing boats, also known as skiffs, are typically around 20 feet in length and are made from lightweight materials such as aluminum or fiberglass. They are typically used for freshwater fishing though, but there are also models that can take on some light-duty sea fishing. These are easy to transport and launch and are popular for their low cost and ease of maintenance. Amateurs tend to pick them as well as those who are not really anglers but need a better-than-average boat.
Medium Boats
Medium-sized fishing boats, which are typically between 25 and 35 feet in length, are typically made from fiberglass or aluminum and are used for both freshwater and saltwater fishing. They often feature a variety of amenities such as built-in fish finders and live wells, and may also include very equipped cabins. The technology and features are a step above small boats and generally, these vessels are the real deal and a clear choice for anglers who frequently go out to sea and stay out for longer.
Larger Boats
Finally, large fishing boats, also called sport fishers or convertibles, are typically over 35 feet in length at least, often over 40. They are also made from fiberglass or aluminum but have much more to offer. More capable, durable, and equipped, a large fishing boat can even be thought of as a smaller yacht. They are used primarily for deep-sea fishing and are equipped with top-of-the-line features such as large cabins, multiple sleeping areas, and advanced navigation and fish-finding technology. If fishing is a lifestyle or a serious business, nothing beats a sport-fishing convertible boat.
Saltwater VS Freshwater Boats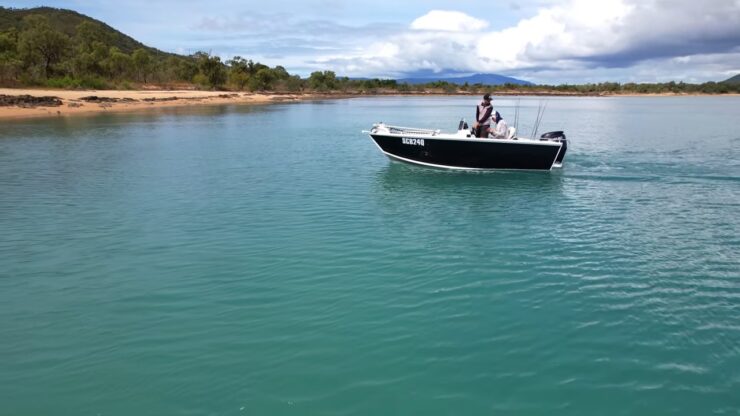 Before moving any further, the elephant in the room needs to be addressed. Why are there different types of fishing boats based on the water? Is there really so much difference between rivers and lakes on one side, and seas and oceans on the other? Well, yes as a matter of fact. It is a big deal and basically a whole other type of fishing. Since the fish and the equipment are different, so must the boat.
Saltwater fishing boats are designed to withstand the harsher conditions of the open ocean, and as such are typically built to be stronger and more durable than freshwater fishing boats. It is not really about the saltiness and freshness of the water, as is what sea and ocean fishing implies. Key differences between saltwater and freshwater fishing boats include materials, size, design, equipment, and purpose.
Materials
Saltwater boats are often made from fiberglass or aluminum, which are more resistant to corrosion from saltwater than other materials. Freshwater boats may also be made of aluminum and fiberglass, but typically have a lot of other materials like polyethylene plastic, wood, and many other plastic and metal alloys and composites.
Sizes
Saltwater varieties are often larger than freshwater ones, as they need to be able to handle the rougher seas and larger waves found in the ocean. Saltwater models also have more advanced navigation and safety equipment because there are more dangers lying ahead than what is expected or possible in freshwater environments. Larger engines are responsible for handling the increased weight and power requirements present in the seas.
Design
Boats made for saltwater fishing are designed to have deeper V hulls that provide greater stability in choppy waters. Freshwater fishing boats are much flatter, the closest thing being the so-called "modified-V" hulls. This option is better suited for calm freshwater lakes and rivers and definitely not for what the sea can throw at the angling sailors.
Equipment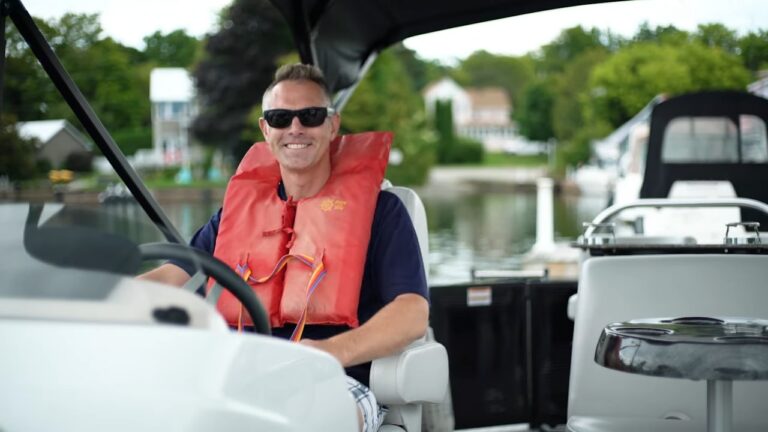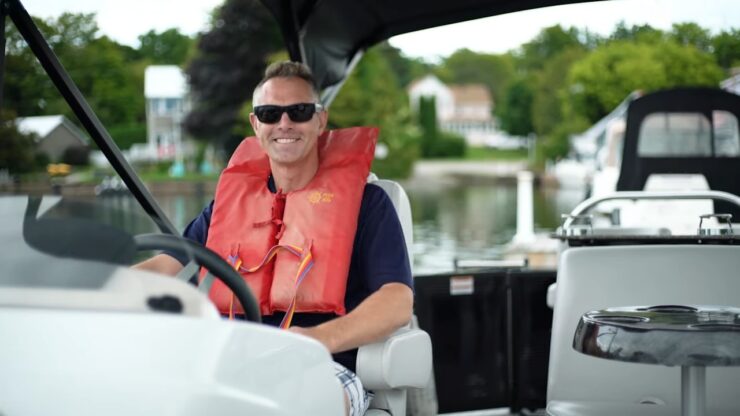 As you may have guessed, saltwater fishing boats tend to be much more equipped and store specialized equipment on board needed for a seafaring life. Items like outriggers live wells, and fish boxes, which are not commonly found on freshwater fishing boats, are a regular occurrence. Larger nets, more rod holders, stronger anchor systems, and even harpoon turrets are quite common too.
Purpose
Perhaps the most important of all is the purpose of having a saltwater fishing boat instead of a freshwater one. They are used for deep sea fishing where the fisherman can catch different species that are a real piece of work, like tuna, marlin, swordfish, and sailfish. Freshwater fishing boats are used to catch fish that live in freshwater such as bass, catfish, and pike, species that are not as demanding to track, trick, and obtain in large amounts.
Product Reviews
1. Cobia Boats 280 CC
Length: 27 feet 7 inches
Weight: 6,610 pounds
Fuel capacity: 189 gallons
Horsepower: 500
We are starting the list with an amazing example of what a medium-sized saltwater fishing boat should look like as well as what it should have in store. Loaded with advanced fishing features and with its sleek design, it is exactly what an avid saltwater angler needs. The boat has a self-bailing cockpit with two insulated fish boxes. Each offers 47 gallons of space.
When it comes to storage, there are gunnel rod holders on the starboard side as well as more space under the gunnels. Five heavy-duty cleats make pulling up and tying the boat to the docks a breeze. The tackle station is great as it provides comfortable seating when fishing, but also when simply navigating and enjoying the sea.
Speaking of using the boat for things outside of fishing, there are plenty of family-friendly features on it. The bow area turns into a sun lounge since the forward table electronically collapses into the floor. There is a railing to hold on to, the console has an insulated cooler, and there is a washroom with a towel bar, toilet paper holder, and a mirror. Additional upgrades are available of course.
2. Everglade Boats 455 CC
Length: 47 feet 2 inches
Weight: 28,000 pounds
Fuel Capacity: 683 gallons
Horsepower: 1,800
Let us get this out of the way right here and now: this is the largest and the most powerful boat on our list, clearly evident from that length and horsepower rundown in the specs table. If you want something big, capable, strong, durable, and filled to the brim with features, look no further. It is among the largest available saltwater fishing boats perfect for extended trips with plenty of friends and family on board.
Everglades Boats is a well-known brand and this is their flagship model (pun intended). It has its largest command center, it is the widest boat on top of being the longest, and it has in-floor fish boxes on both the port and starboard sides.
It is rigged with monitors, there is a standalone head with a shower, dive doors on both sides, and a sleek and modern upper station. When technology is concerned, nothing lacks with this vessel.
Deep-water fishing is easy since it has a recessed pocket transducer in the hull. Plenty of deck space is available, seating and lounge areas are stunning with wooden entails, rod holders are all over the boat, and the entire floor is padded and non-slip. LED lighting is present at every corner and there is enough storage to pack everything you could possibly need.
All in all, this is basically a yacht meant for serious anglers.
3. Grady-White Boats 251 Coastal Explorer
Length: 24 feet 7 inches
Weight: 3,715 pounds
Fuel capacity: 78 gallons
Horsepower: 300
If you need a breather after the aforementioned leviathan, how about this small boat whose name suggests where feels most at home? For lighthearted coastal exploring and amateur fishing fun, this is the real saltwater boat for you. Inshore and bay fishing has never felt so good. With bow and stern fishing platforms and 25 gallons in the live well, it has all you need for a short fishing trip not too far away from the marina.
There are built-in rod storage units, a lean bar with lockable storage, and a freshwater shower in the cockpit. At the helm, there is a flush mount electronics area. Additional upgrades include extra rod storage areas, a trolling motor, and different bow table upgrades. Plenty of room is available in the front and back for chilling and fishing and it has all the goodies like stereo systems, drink holders, and LED lights.
4. Boston Whaler 405 Conquest
Length: 31 feet 4 inches
Weight: 30,360 pounds
Fuel capacity: 620 gallons
Horsepower: 1,881
While not the longest, it is the heaviest boat on the list and one that can take on the Everglade from a few spots above any day of the week. It does look sportier however and feels more like a sports boat than a large saltwater fishing boat. A work of art really, it is quite robust with a spacious bow lounge with a full master stateroom cabin complete with a separate shower and a galley. It also has two sleeping quarters for guests.
Experienced anglers will adore it due to the sheer amount of prep area, storage, and entertainment. The helm station has advanced tech and electronics including a beautiful 16" touchscreen equipped with a fish finder, chart plotter, and GPS. The Port and starboard sides have defogger systems and an AC unit (16,000 BTU) with two vents. Its capacity is 20 people, is highly customizable, and there are hidden tables that convert. It truly oozes luxury at every corner.
5. Regulator 28
Length: 32 feet 6 inches
Weight: 9,480 pounds
Fuel capacity: 219 gallons
Horsepower: 600
The Regulator 28 is a saltwater fishing boat that combines rugged durability with exceptional performance. It boasts a spacious and well-designed layout, making it a favorite among serious anglers. With features like an anchor locker, console cooler seat, and in-deck insulated fish box, this boat offers plenty of storage options for all your fishing gear.
The locking rod storage ensures that your rods stay secure during transit, while the dry storage compartments keep your personal belongings safe and dry. LED lights provide ample illumination for night fishing trips. The fiberglass console is not only stylish but also functional, with all the necessary controls and instruments easily accessible.
One of the highlights of the Regulator 28 is its customizable options. You can choose from a range of extras to tailor the boat to your specific needs and preferences. Whether you're a seasoned angler or a weekend fishing enthusiast, the Regulator 28 offers a reliable and comfortable platform for your saltwater fishing adventures.
6. Southport Boats 30 FE
Length: 30 feet
Weight: 7,800 pounds
Fuel capacity: 232 gallons
Horsepower: 700
The Southport Boats 30 FE is a versatile saltwater fishing boat that combines performance, comfort, and functionality. With its sleek design and sturdy construction, it can handle a variety of fishing conditions, from inshore to offshore. This boat is known for its exceptional stability and smooth ride, making it a popular choice among serious anglers.
The insulated transom fish box provides ample storage for your catch, ensuring that it stays fresh until you return to shore. The rear swim deck is a convenient feature for those who enjoy taking a dip in the water during fishing breaks. The mezzanine seating offers a comfortable and elevated vantage point, perfect for observing the surroundings or engaging in conversation with fellow anglers.
The multi-purpose aft bulkhead can be configured to accommodate additional storage or seating options, providing flexibility for different fishing preferences. The comfortable forward seating comes with built-in storage that can convert into a sun pad, allowing you to relax and soak up the sun during leisurely cruises.
Buying Guide: Reel in Your Dream Vessel!
So, you've decided to embark on the exciting journey of buying a fishing boat? Good call! But wait, before you set sail, let's navigate through the choppy waters of boat-buying with this unique and friendly guide.
Know Your Fishing Style: Are you a calm-water enthusiast or a thrill-seeker chasing big game fish? Understanding your fishing style is the compass that will guide your boat choice. Consider the type of fishing you enjoy, whether it's inshore, offshore, or both, as different boats cater to different environments and target species.
Size Matters, Matey: Size isn't just about showing off on the open seas; it's about functionality. Smaller boats, like skiffs, are nimble and perfect for freshwater or light saltwater adventures. Medium-sized boats strike a balance between versatility and amenities, ideal for longer trips. For the fishing aficionados, large sport fishers offer the space and features of a mini-yacht.
Material Musings: The battle between fiberglass and aluminum! Fiberglass boasts durability, resistance to corrosion, and a smoother ride, like gliding on a serene river. On the other hand, aluminum is lighter, more budget-friendly, and perfect for exploring hidden coves. Consider your priorities and let the material set your course.
Features for Fishing Frenzy: Seek boats equipped with the right fishing bells and whistles. Look for fish finders, live wells, rod holders, and ample storage to keep your gear organized. Bonus points if you find hidden compartments for your secret bait stash! These features will level up your fishing game and keep you reeling in the big ones.
Safety First, Captain: The sea can be a wild mistress, so ensure your boat comes with safety features. Life jackets, flotation devices, first aid kits, fire extinguishers, and reliable navigation systems are the anchors of your safety. Remember, smooth sailing is always better than walking the plank!
Budget Ahoy! Set sail with a clear budget in mind, matey. Fishing boats come in all price ranges, so be mindful of your financial waters. Don't forget to consider ongoing maintenance costs, fuel consumption, insurance, and docking fees. No need to break the bank to reel in the perfect catch!
Take Her for a Spin: Don't let your heart be captivated solely by a boat's appearance. Take her out for a test run! Experience her maneuverability, stability, and how she handles the waves. It's like a first date with your dream boat—only the sea will reveal her true colors!
Seek the Wise Council: Don't sail alone in this boat-buying adventure. Seek advice from experienced sailors, fellow anglers, and reputable boat dealers. They'll share valuable insights, tips, and tales of the sea that can help you make an informed decision.
FAQ
What are some important factors to consider when choosing a fishing boat?
When choosing a fishing boat, it's crucial to consider factors such as the type of fishing you'll be doing, the size and capacity of the boat, the materials used in its construction, the equipment and features it offers, and your budget. Additionally, you should also assess the boat's stability, durability, ease of maintenance, and overall suitability for your specific fishing needs.
What are the advantages of fiberglass fishing boats over aluminum ones?
Fiberglass fishing boats are often preferred for their superior durability, resistance to corrosion, and overall strength. They tend to offer a smoother and more comfortable ride, as fiberglass hulls can absorb shocks better than aluminum. Fiberglass boats also provide better insulation and noise reduction, and they tend to have a more aesthetically pleasing appearance. However, aluminum boats are generally lighter, more affordable, and easier to repair.
Are there any specific safety considerations for saltwater fishing boats?
Yes, safety is paramount when it comes to saltwater fishing. Some important safety considerations for saltwater fishing boats include having proper life jackets and flotation devices for all passengers, carrying essential safety equipment such as flares, fire extinguishers, and first aid kits, ensuring the boat has reliable navigation and communication systems, and being aware of weather conditions and potential hazards at sea.
Can freshwater fishing boats be used in saltwater environments?
While freshwater fishing boats can technically be used in saltwater environments, it's generally not recommended. Saltwater is more corrosive, and the harsher conditions of the ocean can significantly impact the durability and longevity of a boat not specifically designed for saltwater use. Saltwater boats are built to withstand the challenges posed by the ocean, including the corrosive effects of saltwater and the larger waves and swells.
How important is regular boat maintenance?
Regular maintenance is crucial for ensuring the longevity and optimal performance of a fishing boat. This includes routine inspections, cleaning, and maintenance of the hull, engine, electrical systems, and other components. Regularly checking and replacing worn-out parts, lubricating mechanical systems, and addressing any issues promptly will help prevent costly repairs and keep your boat in top condition for years to come.
Are there any specific licenses or certifications required for operating a fishing boat?
The requirements for operating a fishing boat vary depending on the jurisdiction and the size and type of the boat. In many cases, a boating license or certification may be required, especially for larger vessels. It's important to familiarize yourself with the local regulations and ensure that you have the necessary licenses and certifications to operate your fishing boat legally and safely. Additionally, it's advisable to take boating safety courses to enhance your knowledge and skills on the water.
Conclusion
As we conclude this epic journey through the realm of fishing boats, we hope you've gained valuable insights and a renewed sense of excitement for finding your perfect vessel. Buying a fishing boat is not just about making a purchase; it's about embracing a lifestyle of adventure, camaraderie, and the thrill of the chase.
Remember, the key to finding the right fishing boat lies in understanding your fishing style, considering the size and materials that suit your needs, and seeking out the essential features that will enhance your angling experience. Safety should always be a priority, so ensure your boat is equipped with the necessary precautions for a worry-free voyage.