For the people who are fond of fishing and serve their leisure time in such a beautiful company of water world, spinning reels serve to be of great importance. You never know at which place or what time you get the best hunt so you always need to be fully equipped with the best tools and machines useful for your fishing adventure to make things easier than compared with baitcasting reel.
Top Pick
Good Pick
Don't Miss
KastKing Centron Spinning Reel,Size 3000 Fishing Reel
okuma Ceymar Lightweight Spinning Reel- C-55
Sougayilang Fishing Reel 13+1BB Light Weight Ultra Smooth Aluminum Spinning Fishing Reel with Free...
It is quite obvious that you search for the best spinning reels in order to hunt your target but we all know that machines work best when you have the ability to make them work best i.e. you know how to operate it properly without losing their efficiency.
The most important thing where the problems usually arise is putting the line on the spool correctly to avoid the line twist. If your spool is not filled properly then it would make several birds nuts which can make your fishing adventure a headache for you.
So to make things clear and in perfect order, here is this detailed description of the process of winding the line on the reel. Based on personal experience and information gathered from other users, we have put the steps of the process in order along with various tips which would prove to be beneficial for sure.
How to Put Line on a Spinning Reel – Tips & Tricks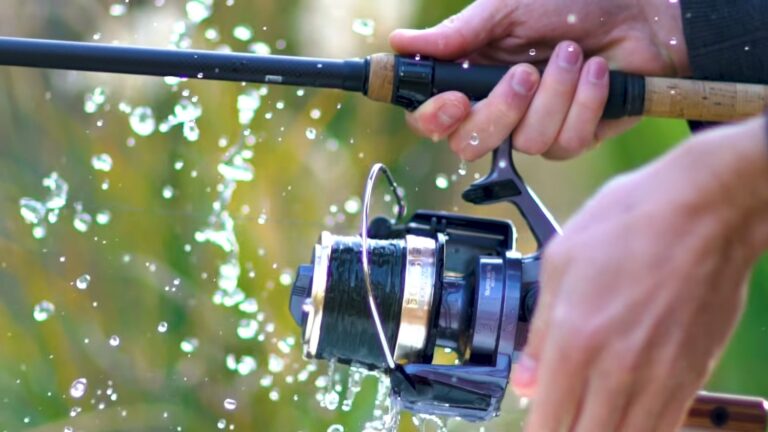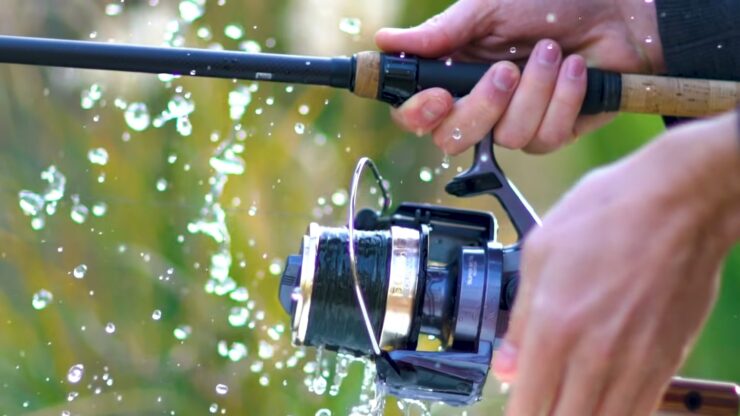 Before going on with the process, you need to keep in view that the line should be put on in the clockwise direction. Also, you need to check your spool and see that in which direction the line is coming off because not all the spools are created equally.
As we know that there are several different brands in the market, producing a variety of products, having different features along with unique designs, so you must keep in view which brand you are using to take measures accordingly.
If you are using a spinning reel that is in a clockwise direction then you should make sure that the line must come off in a counter-clockwise direction.
3 Steps to be Followed
As we know that there are several steps in a process that needs to be followed in perfect order to achieve the best results, so here are some points to be kept in view while putting the line on:
1. Tie a Knot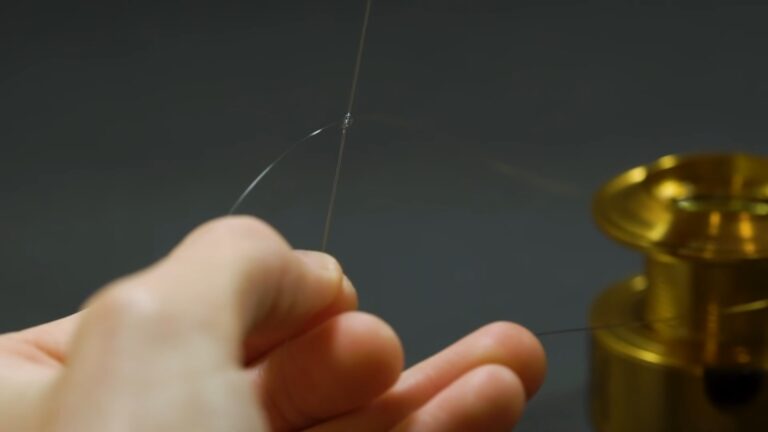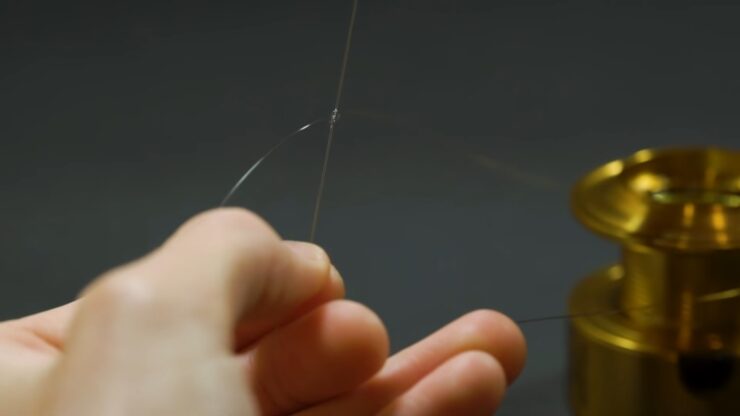 Now, starting with the process, the most important and foremost task in spooling your reel is to tie a knot. You must be thinking that what is a big deal in it but I have observed in many cases that people don't tie a knot properly which, as a result, makes a lot of trouble for them.
Some folks also use a special kind of tape to attach the line to the spool which is also fine but what I prefer is to tie a knot. It is quite durable and makes you feel satisfied, don't know, for what reasons, but yes, it does!
Now coming back to the knot, just go with the basic overhand knot. It is quite simple as you just need to make a circle out of the line and pass the edge of it from the circle and pull it tight. It is just as simple that anyone can make it without getting into any hard science.
Then you need to tie another overhand knot to make a loop. Try to keep the previously done knot out, so when you pull the line, it will get stopped where you made the other knot, hence making a loop for your spool.
2. Open the Bail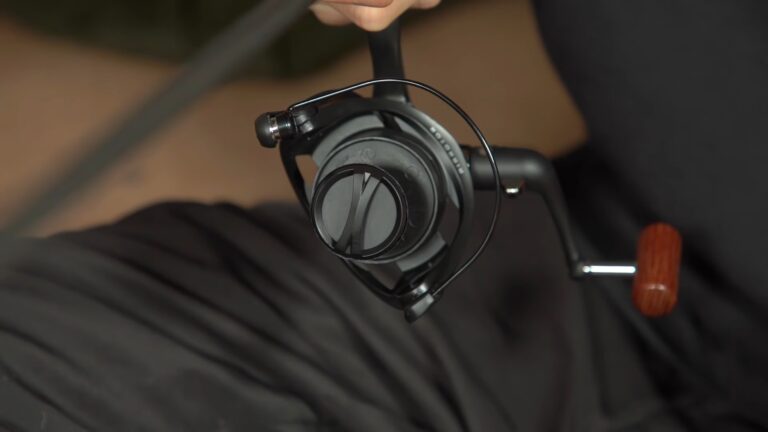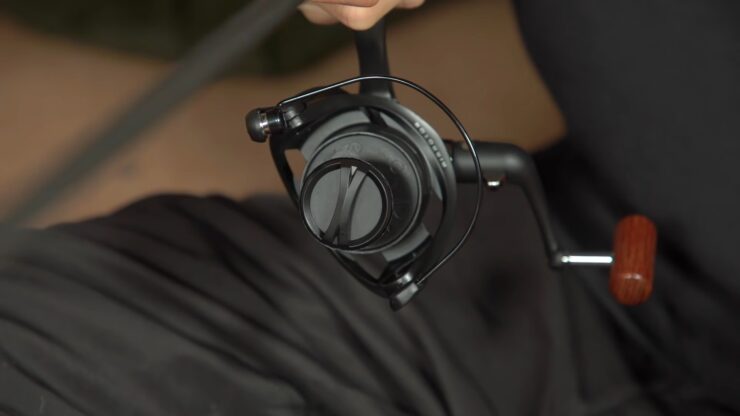 The next thing which you should make sure of is to flip the bail open. It is not something which needs to be specially mentioned but at times, people forget to do this and get themselves in trouble.
If you forget to open the bail, what you need to do is to take the spool off and flip the bail open. Then put the spool back on the reel and go on with the work. So, it is better not to forget any of the steps even if it seems minor and unimportant.
Continuing with the process, the next step is to put the line loop on the spool and pull it tightly to fix it on the spool. You can clip the tag end of the line to avoid any kind of inconvenience. It is better to move on step by step to reach the end! Next, just pull the line tight and close the bail.
Moving towards the next step, what you need to do is to hold the line near the reel and set your rod at 90 degrees angle to your body. There must be tension in the line to avoid tangles and twists so for this purpose, set up the line tightly and firmly.
3. Reel the Line On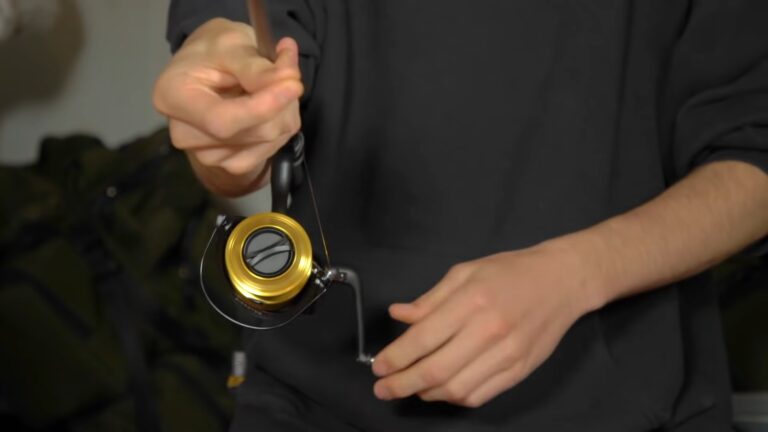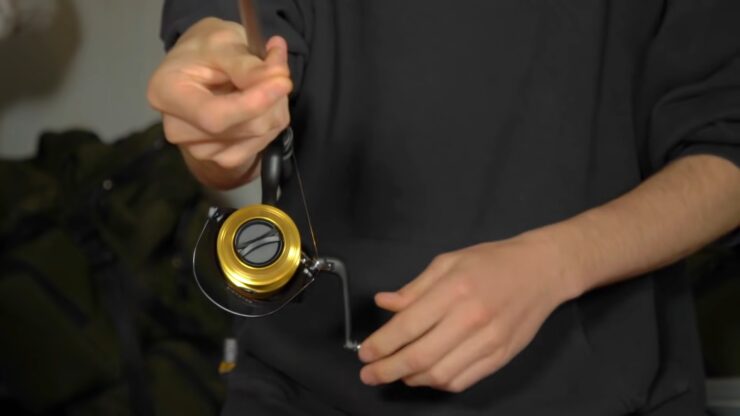 Now, it is time to get to the final step which is reeling the line on. Try to wind it slowly and check continuously that the line is coming off without twisting or not.
Continue with the spooling until the reel gets full. But you need to be cautious to avoid overfilling as it can be problematic afterward. You must leave about 8 inches on the spool unfilled because if you fill it end to end, the line would start coming on its own.
In such a situation, you would be unable to handle it and would have to face the crazy line twist while fishing. This will make a lot of inconveniences which would force you to pack your things up and get home.
As you are done with spooling and your reel gets full, cut its end and tie it to the clip present on the fishing rod to keep the line fastened.
Recommended Video:
Conclusion
These were the simple and easy to perform steps, regarding the process of reeling the line on the spool. If you follow all the steps and pay heed to all the instructions given along, you would surely not face any kind of difficulty in terms of line twists or tangles.
We hope that this article will help you and pour some insight into how to put the line on your spool without having any inconvenience.
Read Related Guide: