Porta boats with common defects aren't a new concern. Almost every new user faces such hectic cases.
Now you might be interested to know what porta bote problems are.
Slack thumb screws are one of the major concerns of porta botes. Broken L-pins might drown the boat in the middle of the river. In addition, wavy and cracked seats add extra pain for the users. However, all of these problems can be solved.
There's a lot more to explain. If you've got some minutes read our entire article. We've explained these cases in detail for your better comprehension.
Let's deep dive into the discussion:
Porta-Bote Problems Explained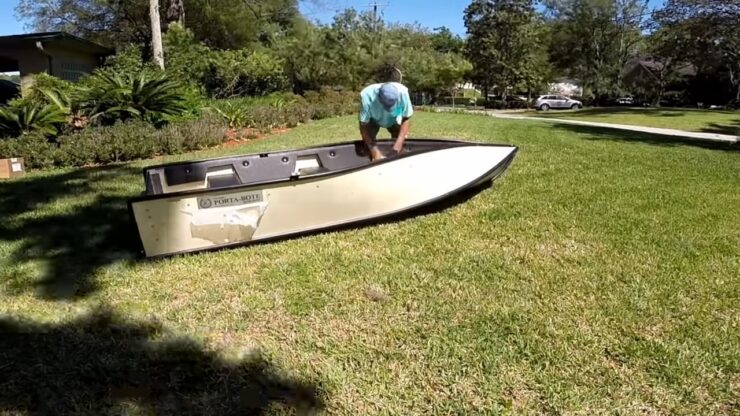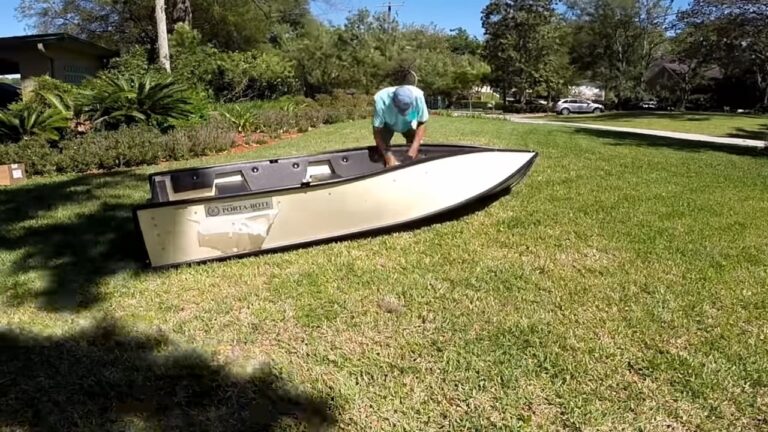 Porta bote has been the most popular portable folding boat. These boats are very popular with boating and fishing enthusiasts.
Though it has a bunch of advantages and facilities, it still has some dark sides also. And this discussion is quite similar to that of Yamaha sx210 issues. If you have an initial idea about such issues, it'll be easy to consume your thoughts.
In the following segments, we'll discuss the most common issues and their solutions. It might be a great help to make the best use of your porta boat.
Problem 1: Loose Thumb Screw Issue
Thumbscrews are those nuts that stick the L-pins together with the boat. These screws are very significant and that's why we need to give them extra care. Sometimes we see the screws lying over the floorboard. So we might wonder how these tightly bound screws pulled off.
The reason is vibration. While the boat is plying on water, this back partition continuously vibrates. Eventually, the wing nuts/thumb screws become loose from their position. And it's too dangerous to explain. Because if it's off in the middle of a river you've no other way than to sink into the water.
However, you might think if we tighten it up more firmly the issue will be solved. But the reality is if it's tightened loosely it'll surely open up anytime. Additionally, if it's tightened firmly it'll squeeze the two black bracket arms.
Therefore we need a specific solution to solve those issues.
Solution
Tightening up the screw loosely or firmly won't solve the current issue. Also if you're thinking of spring washers then you're wrong again. Spring washers will need extra pressure to place those screws in the bottom hull.
So what's the way to resolve it? A Push-to-lock system might be the best way to solve it. The procedure is the same as of Tohatsu 9.8B outboards.
Problem 2: Thwart Seat Issues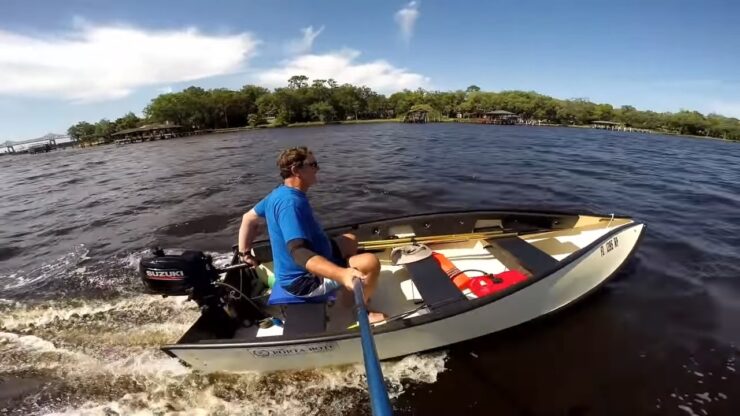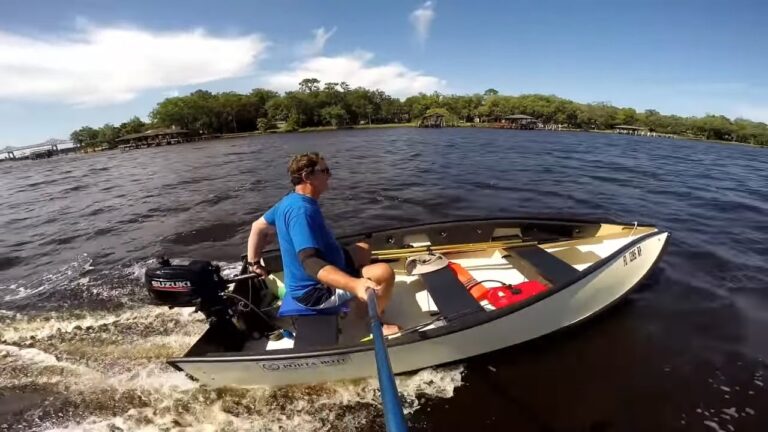 Thwart seats and side support issues are quite frequent. One of the major issues is the side support doesn't contact the corners.
In addition, the middle thwart doesn't touch the hull. Even if you float the boat, it still doesn't touch the bottom hull. That creates an irritating impact as it's hard to resolve.
It's quite shocking that this issue is common for new users. So if you're new to porta-bote, make sure these seats are well fitted or not.
Solution
Corner or side supports are comparatively easy to configure. What you need to do is to adjust the hinge height. This will make a balance between the thwart and the bottom of the boat.
The next part is difficult to resolve. The parts through which the seat is attached are called seat brackets. These brackets are the main factor to provide hull strength.
You have to ensure 5 critical points to form a solid structure. The seats are usually attached in aluminum brackets on both sides. Also, the supports extended to the two outer chins and kneel.
These 2 brackets, 2 outer chins and kneel form the critical point. And you need to ensure that these points are perfectly assembled or not.
If the problem still exists, try to make sure each bracket arm is aligned with the other arm. Also, the hole should be aligned with the seat arrangement.
Problem 3: Cracked Seat Problem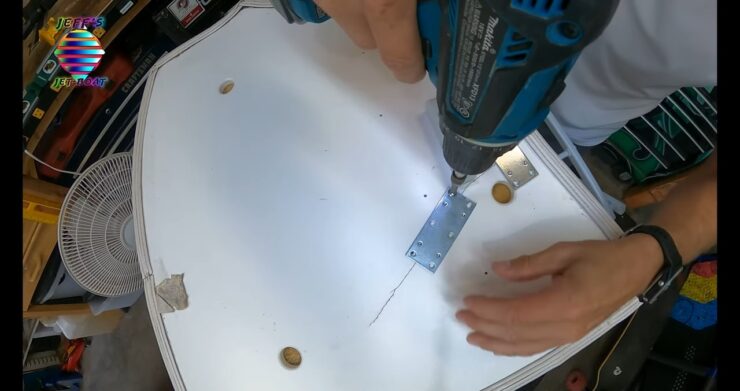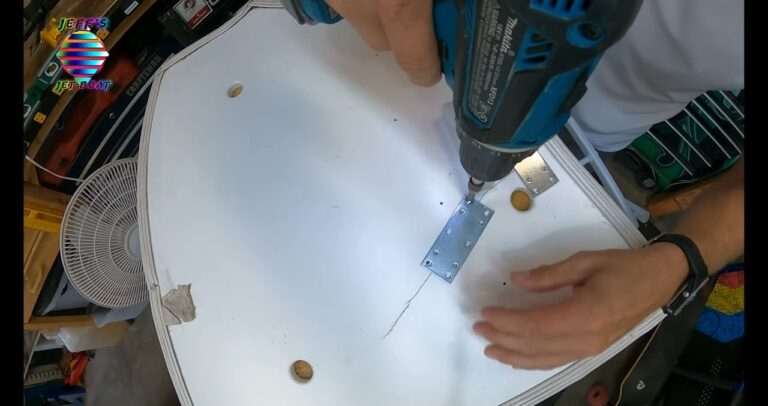 Cracked seats are quite a common phenomenon in porta bote. You might observe such cases in the folded flaps from the bottom half. Or the segment where aluminum seat sockets contact the seat.
It can be caused for several reasons. Like overweight, extra pressure on the side supports, etc. Therefore you might end up with a hollow in the outer flap behind the crack.
Solution
To solve broken seats, we need some strong adhesives to attach them. As these parts are made of Polyethylene, you can use Polyethylene adhesives.
For ensuring structural bond, use Poly-Weld adhesives. But for binding them together you've multiple options for adhesives to choose from.
Marine tex and jb weld is giving tough competition to other adhesive brands. But we would suggest using Scotch-Weld DP8005 to bind them together.
One last point to mention. If you want to add any outboards in your porta bote, be careful in choosing the right outboards. Don't choose between Volvo Penta or Mercruiser as it won't fit porta botes. You can use 6 hp Evinrude for 12' porta votes for one person.
That's all about fixing issues regarding porta bote. We've tried to focus on the most common issues and their solutions. Hope you've fixed your issue by now.
FAQs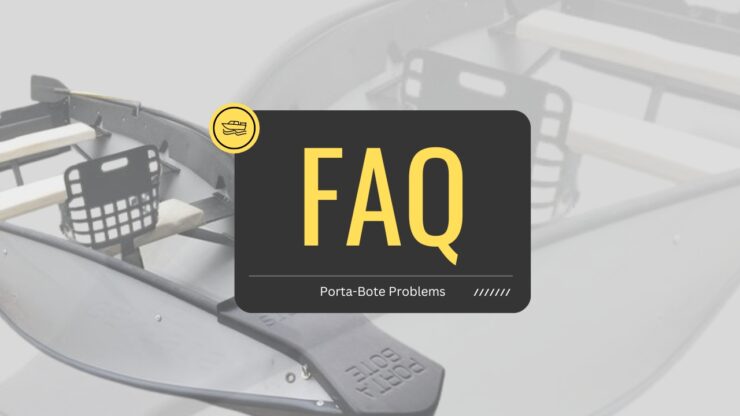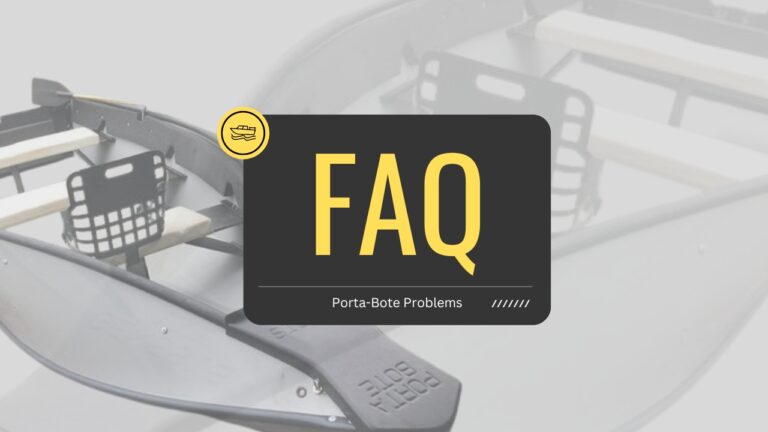 Can Porta-Bote be sinkable?
Yes. They provide enough flotation to make you ride on the boat. But when it swamped while mounting an outboard engine, it'll surely sink. So be careful while installing new engines in porta boats.
Which elements comprise the structure of porta bote?
High Polypropylene-Copolymer. A rigid and engineered resin made for aerospace fields. It can defend against sharp rocks, and collisions, and is impenetrable to sand, acid, and salts.
How long does a porta bote last?v
About 40 years. The hinges and the hull materials are proven to last 40 years. Also, the polypropylene copolymer made this bote more durable and sustainable.
How stable is a Porta-Bote?
Porta-Bote travel systems are very stable and are perfect for short day trips, walks in the park, or traveling to the grocery store. Most of these systems are made of high-quality plastic and can hold much weight. The frame is also very stable, so you will not have to worry about it tipping over while you're using it.
How do you clean a bote?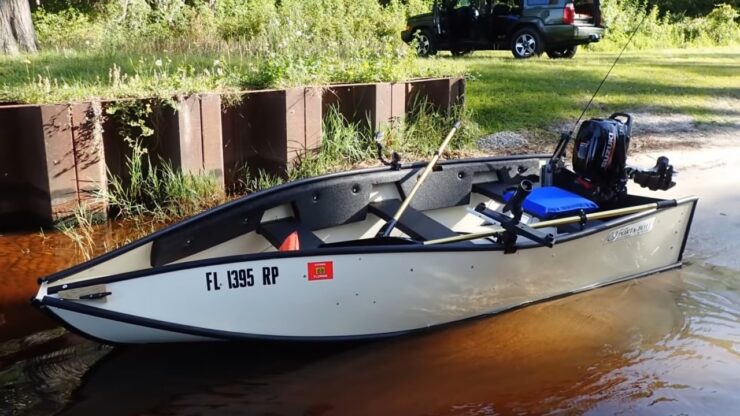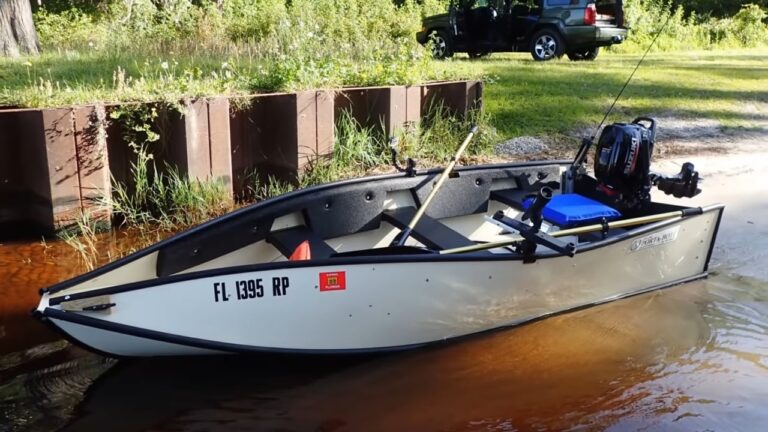 Cleaning a bote is not as difficult as it might seem. Here are some tips:
-If the bote is made of fabric, use a mild soap and water solution. Avoid harsh chemicals or cleaning products.
-If the bote is made of plastic, use hot soapy water and a scrub brush. Make sure to rinse off all the soap residue.
-If the bote is made of metal, use a scouring pad and a bucket of hot water. Again, make sure to rinse off all the soap residue.
Endnotes
We've reached the end of our discussion. Hope we're successful in making you acknowledge porta bote problems. Try to follow our instructions to deal with these regular types of bote errors.
Best of luck. And don't forget to provide your feedback in the comment section below.

I'm Liam Jackson, the proud owner and driving force behind KayakPaddling.net. Born somewhere in the expansive beauty of the United States, I've nurtured a lifelong passion for kayaking and fishing that has led me to explore the far corners of our nation's waterways.