People who are into fishing or anglers are always fighting over Simrad and Lowrance. They're always throwing each other's reasoning at the other person. If you're one of those people then you must be here to end that debate.
So, which one's better Simrad vs Lowrance?
Simrad is for the tech geniuses. It's designed to go into lakes and seas. But Lowrance is right for inland and freshwater bodies. It's also hard to use but not as hard as Simrad. You can add devices on Lowrance for extra features. But you can't do that with Simrad.
We've gone into further detail about the comparisons between Simrad and Lowrance. Wanna learn about them? Just scroll down and read the article.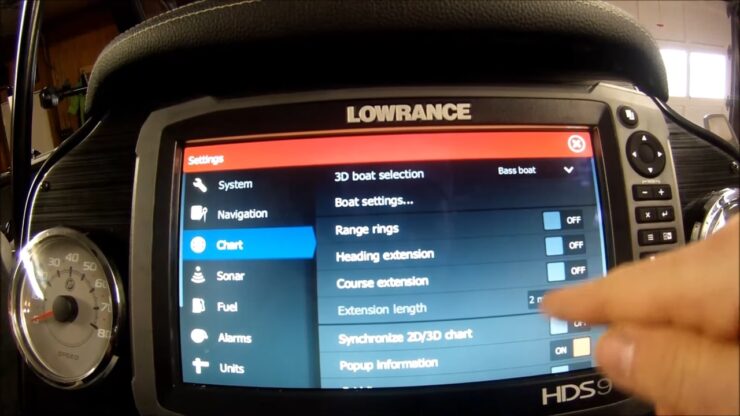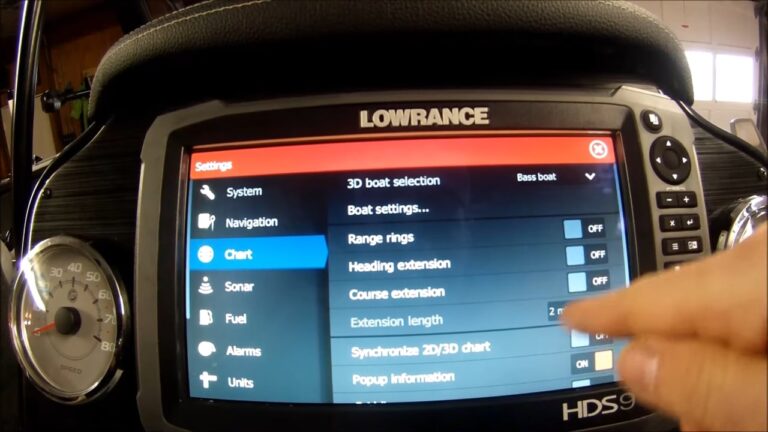 In the expansive comparison between Simrad and Lowrance, you've delved into key differences, engaged in an in-depth discussion, and examined user-friendliness, added integrations, features, and location specifics. Now, as you navigate towards the final verdict and explore frequently asked questions, consider adding a creative twist to your maritime exploration.
If you're intrigued by the world of content creation, whether it's through video editing, animation making, or ebook generating,
check it out
! Enhance not only your understanding of marine electronics but also your ability to share your experiences in unique and captivating ways. Dive into the depths of creativity alongside the technicalities of Simrad and Lowrance. Happy Navigation!
Simrad Vs. Lowrance: Key Differences
There are several significant differences between these two navigational charts. Let's have a look at them before we get into the details-
| | |
| --- | --- |
| Simrad | Lowrance |
| Great on large water bodies like lakes and sea | Perfect for small water bodies |
| Most products can't use added devices | Most products can use added devices |
| Very hard to use | Slightly easier to use |
Simrad Vs. Lowrance: In-Depth Discussion
You've seen the key differences. Don't settle on anything yet though. We're just getting started. Now, we'll divulge into an in-depth discussion on these two brands. And then we'll decide on a winner.
Let's get to our discussion then-
User Friendliness
We'll be completely honest with you here, none of the two brands make products that are user-friendly. If you want something more user-friendly, check out Navionics and CMap which is a product of Lowrance.
But, let's compare the user-friendliness of Simrad and Lowrance here though.
Lowrance comes with a lot of great features. They usually have a lot of chart options on their main menu. From there you'll be able to choose just the type of chart you want to view.
These chart options can be best utilized in inland and coastal areas. But they can still give pretty good service on both saltwater and freshwater. It also does a pretty good job of showing map details.
They show you the map on a split-screen. In one, you see a zoomed-in version wherever you want to see it. On the other screen, you see a normal version of the map which isn't zoomed in. Which makes navigating much easier for you.
Simrad here also has a lot of features as well. But their units are designed to be used on larger boats, like offshore ones.
If your boat is small, it's best if you go with a Lowrance. But if you have a big boat, go with Simrad.
This also means that if you own a big boat, then don't go with Lowrance. But, most anglers use small boats for fishing. So, in terms of user-friendliness, Lowrance wins.
Using Added Integrations
By added integrations, we're talking about Motorguide trolling motors and Powerpole. Trolling motors by Minn Kota can be quite handy here. These Minn Kota sometimes have no power. Don't panic, just look it up. It's easy to fix.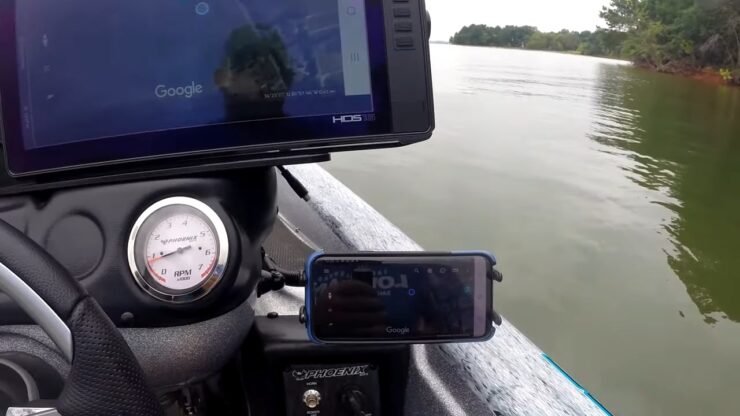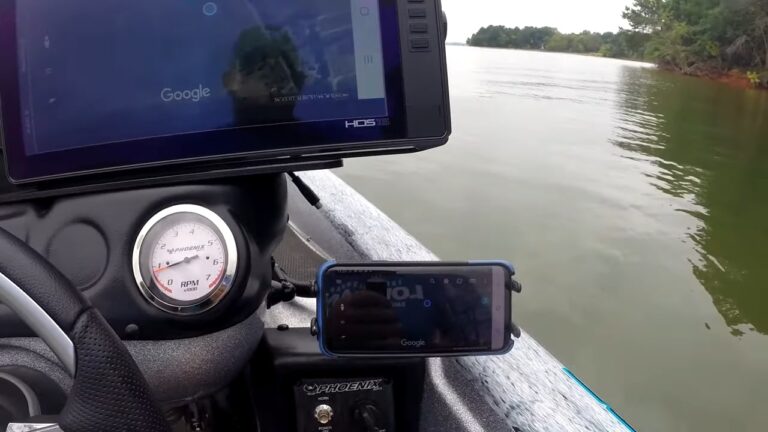 Most products come here with built-in transducers. You can connect the trolling motors to the built-in transducers with the help of an adapter.
Simrad loses to Lowrance in this section very easily. You can use these Motorguide and Powerpole devices with Lowrance. But, Simrad on the other hand doesn't support these devices with their products.
The Motorguide unit allows you to use autopilot sanctions from the central system.
Even though Simrad and Lowrance are owned by the same parent company, they have different features. They obviously need to have some things to differ from each other right? Or they could've just made everything under one brand.
Some Lowrance products let you connect to another HDS Live device. This device lets you use sonar. Most Simrad devices have built-in sonar systems, there are complaints about Lowrance's 3D structure scan problems though.
Since Lowrance allows you to use extra devices and integrations, it's the winner here.
Features & Location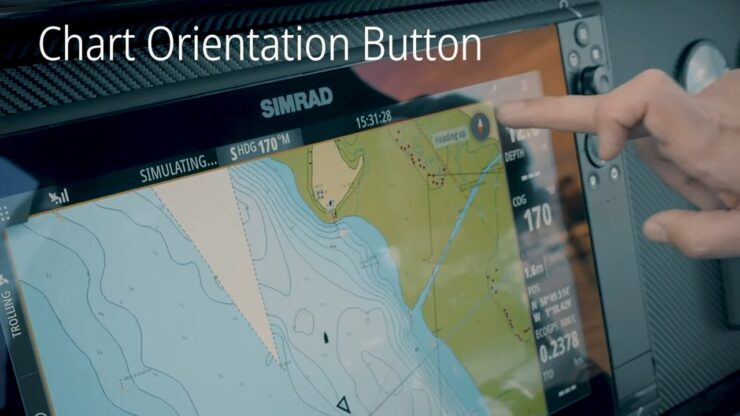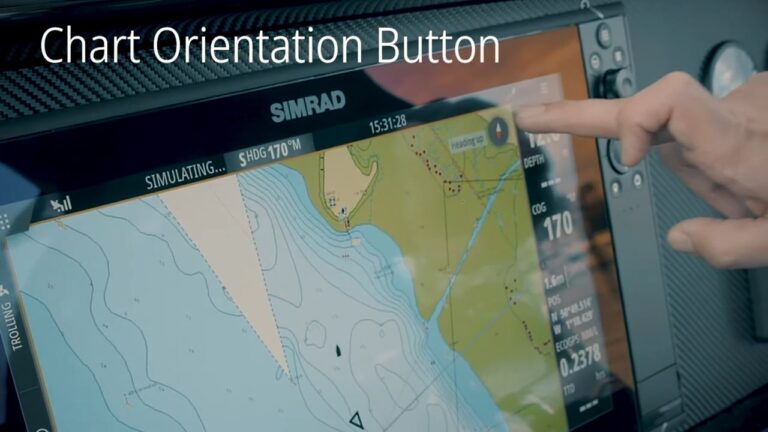 Simrad is basically for tech-savvy people. That's why most people find it complicated. Both brands have some complicated features. This makes them slightly difficult to use.
Both manufacturers come with a plethora of features. But due to Simrad being made for big vessels, those features can't be used to the fullest. To use them properly, you need to go to international waters. Their maps are made that way as well.
You can not only access a lot of places inside the US but international waters as well. This is where Lowrance falls behind.
Lowrance is ideal for inland and freshwater areas. Whereas you can use Simrads on lakes and seas. Also, Simrad has CHIRP sonar which is like a magic lamp for anglers.
Basically, it's a tie here in this section. Simrad is good on big water bodies and Lowrance is good on smaller water bodies.
Final Verdict
The winner here is Lowrance. While Simrad offers some pretty great features, it lacks behind in the main aspect. Which is, most anglers don't go offshore for fishing. They stay mostly in inland and coastal areas.
Areas where Lowrance is already quite adept. Besides, you need a big vessel to use Simrad properly. Most people don't own that as well.
Therefore, the winner is Lowrance.
FAQs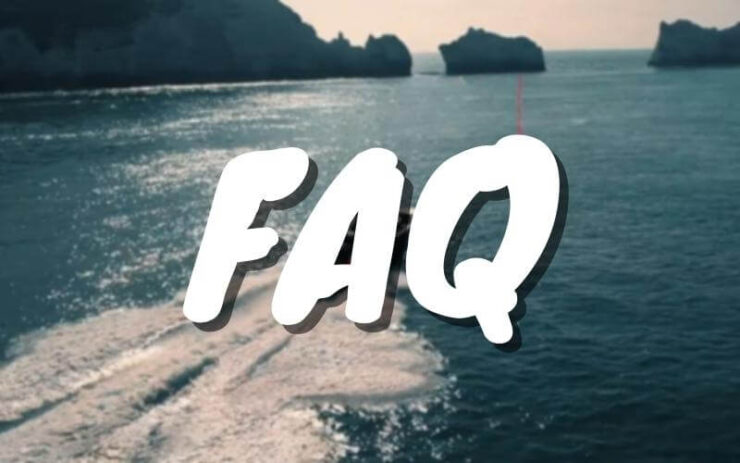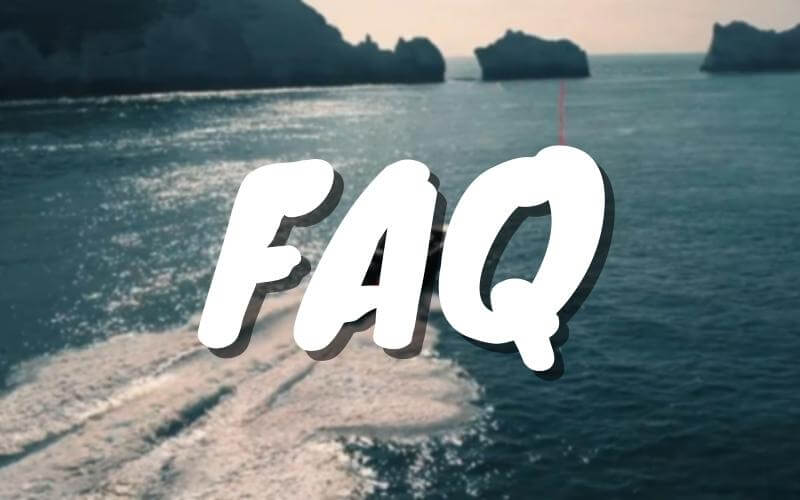 Question: Are Simrad and Lowrance owned by the same company?
Answer: Yes, they're owned by the same company called Navico. Lowrance and Simrad merged into a joint venture in 2006.
Question: Can I use their products on my phone?
Answer: Simrad is compatible with both android and iOS. But Lowrance doesn't show all the details on the phone.
Question: How do I sync my Simrad app?
Answer: Both your devices need to be logged in and connected to the internet. Then scan the on-screen QR code displayed on your MFD.
Conclusion
This is just about everything you need to know on Simrad vs Lowrance.
You don't agree with our judgment? You can share your opinion right below in the comment section.
Thank you for your time.

I'm Liam Jackson, the proud owner and driving force behind KayakPaddling.net. Born somewhere in the expansive beauty of the United States, I've nurtured a lifelong passion for kayaking and fishing that has led me to explore the far corners of our nation's waterways.