Introduction
Livingston is a brand that sells comparatively light weighted boats. These boats are also cheaper than the other boats.
Now, after buying a Livingston boat, most people like to modify it. That means they like to rebuild the boat as per their own preferences. That way they get more great features in a boat at a cheaper cost.
Now, what kind of Livingston boat modification will be great for your boat?
You can modify your Livingston boat in many ways. Such as, you can install dry storage on your boat. It will keep your things out of the water. Then you can install a custom-made cooler box on the boat. You can use it to keep your food and drinks cool. Or you could use it as a cooler fish box.
Now, we're going to discuss these Livingston boat modifications in more detail.
Livingston Boat Modifications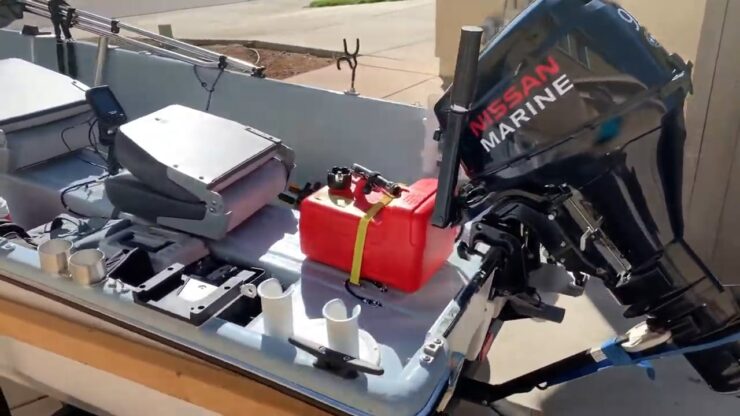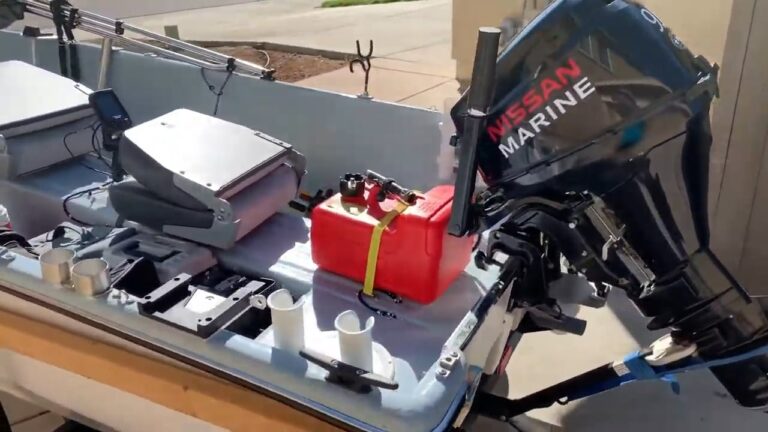 Generally, people like to rebuild a boat to add some new and great features at a cheaper cost. That's why some people like to buy a Livingston boat.
Because, the boats that already come with those features in the market, cost way more than a modified Livingston boat.
There are many Livingston boat models. Also, there are a lot of Livingston boat sizes. Among them, the 14 Livingston boat is a great boat for rebuilding.
It's an outboard that has tilt and trims added to it. Then there is a 16 ft Livingston boat which will be a good one for redesign as well.
Now, as the Livingston 14 build is comparatively very lightweight and cheaper, you can modify it more easily.
So, here is some information in this table about the products you'll need for the boat modification.
| | |
| --- | --- |
| Types of Boat Modification | Products You Need |
| Installing dry storage | Waterproof box, drilling machine, rubbing alcohol, caulk all-purpose adhesive, screw |
| Installing seats | Boat seats, drilling machine, screw |
| Installing cooler box | Foam, acetone, Arjay bonding putty, glass, gel coat |
Now, here are some Livingston boat construction ideas that will change your boat completely.
Installing Dry Storage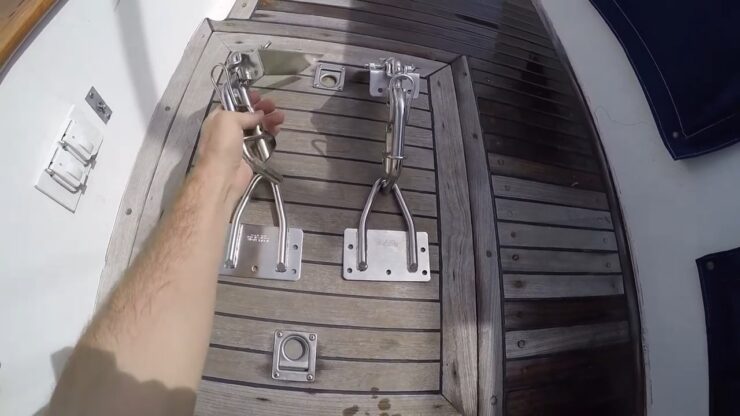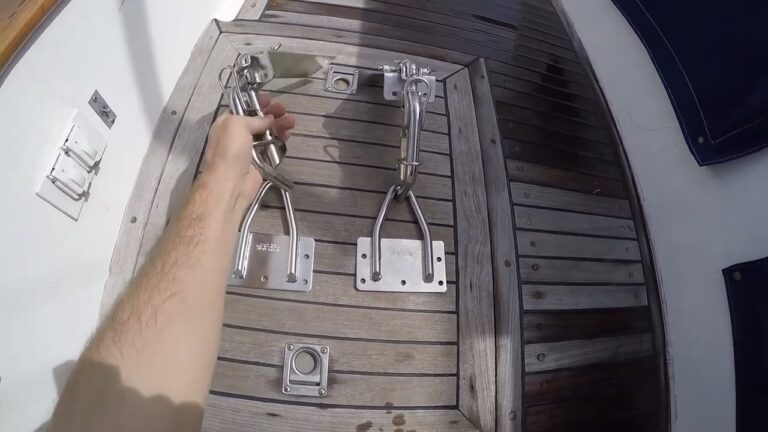 You can install dry storage on your Livingston boat. This dry storage will be waterproof. So, you can keep those things in this box which you want to keep out of the water.
It could be any kind of thing. Such as you could keep a map, money, anything made of paper, food, and so on in the box.
For installing dry storage on the Livingston boat, first, you'll need a waterproof box. You can find many waterproof dry storage boxes for a boat online.
In some boats, there might be a box-shaped space on the sides of the boat. Some people call it a seat. So, this seat might be attached with a cushion made of styrofoam. Cut the styrofoam into the shape of a waterproof box.
Next, clean the area with a little alcohol. Then mark with a sharp thingy around the seat where you want to put the screws in. Also, mark around the sides of the waterproof box.
Then take a drilling machine and make holes in the marked places. After that, put the box in the seat and see if the holes are in the right place.
After checking that, take the caulk all-purpose adhesive. It's a great adhesive for boats. Then, put a layer of adhesive around the seat and place the box in it. If some of the adhesives spread out a Lil bit, that's okay. Just wipe it off.
Now put the screws into the holes and tighten them. And that's it! Your dry storage install is done.
Installing Seats
You can add seats on your Livingston boats. For that, you can find some great folding boat seats with an attached box online.
So first, you have to mark the place where you want to install the boat seats. Then make holes with a drilling machine in the marked places. Then place the boat seat in the marked place and put the screws into the holes. Then tighten the screws with the drilling machine.
And you're done with the Livingston boat seat install!
Installing Cooler Box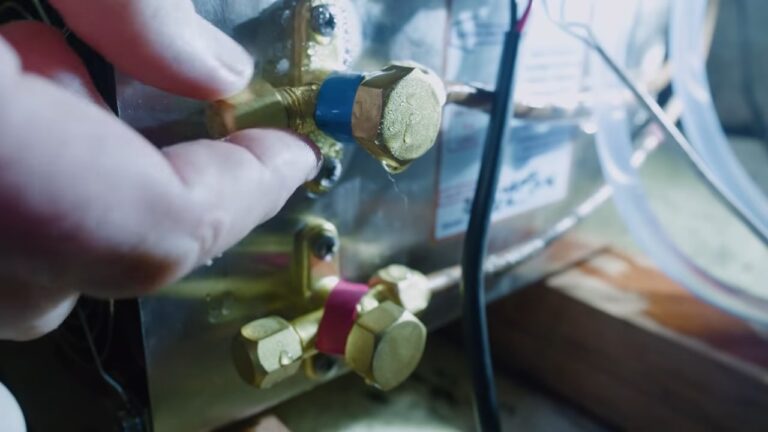 On a Livingston boat, you can easily install a handmade cooler box. You can use this cooler box for keeping food and drinks cold. Or you can use it like a fish box where you can keep fish after fishing. That way, your fish will stay fresh for a long time.
You already know, there might be some box-shaped spaces on the boats. So, choose a bigger space for installing a cooler box. And then clean it with acetone.
Now, you'll need arjay which is a bonding putty. It's really thick like dough. You have to smear the putty all over the space. Then put the foam all over the putty. After that, smear some more putty on the foam.
Next, cover the whole foam area with glass. Then you have to coat everything with gel. And that's how you completed installing the cooler box.
So, these are some easy modifications for your Livingston boat. But there are more modification ideas. Such as you could install a new Livingston boat console. Or, you could install a sound system on the boat.
Also, you could find some more boat modification ideas from the Livingston boat forums.
And you can use these modifications in some other boats as well. WorldCat, Twin vee and Tidewater boats are boats similar to Livingston. So you can use the same Livingston boat modification ideas in these boats also.
Things you can also add
There are many modifications you can make to your Livingston boat to customize it to your specific needs. Here are just a few of the many things you can add:
GPS system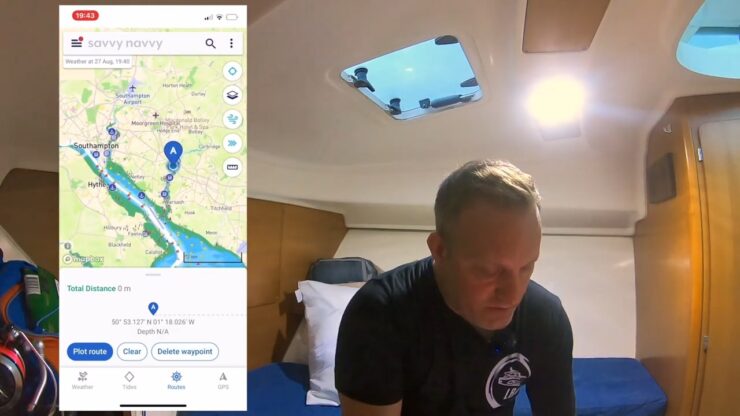 A GPS system can help you keep track of where you are, plot your course, and find your way back to shore if you get lost. It can also be used to mark fishing spots so you can easily find them again. If you like to go exploring in your boat, a GPS system can help you find new places to visit and keep track of where you've been.
Custom upholstery
Custom upholstery is one of the most popular modifications that boat owners make to their vessels.
Upholstery can be made from a variety of materials, including leather, vinyl, and fabric. The type of material you choose will depend on your personal preferences as well as the climate in which you'll be using your boat.
For example, leather upholstery is very popular among boaters in warm climates because it's both comfortable and stylish. However, vinyl is a better choice for those who live in cooler climates since it's easier to clean and maintain.
LED lighting
LED lights are much more energy efficient than traditional incandescent bulbs, meaning they'll save you money on your energy bill. They also emit very little heat, so they won't add to the already hot summer temperatures on your boat.
Also, LED lights are very durable and have a long lifespan, so you won't have to worry about replacing them as often.
Stereo system
A good stereo system can greatly improve your experience on the water, whether you are relaxing and listening to music or enjoying some tunes while you ski or wakeboard. It can range from a basic sound system to a full-blown entertainment center, complete with surround sound and a flat-screen TV.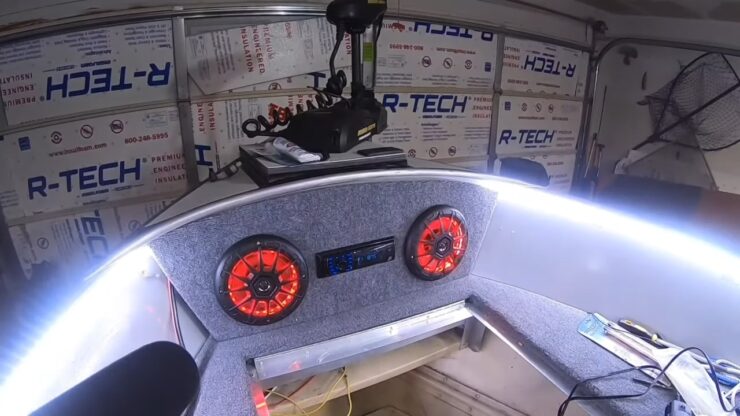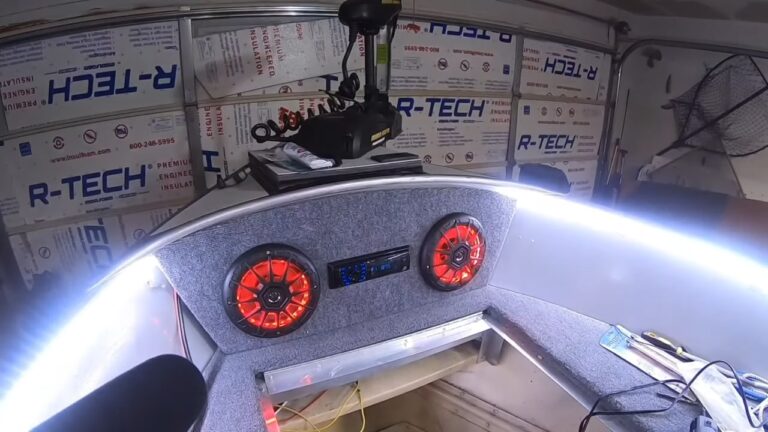 A custom-made fish finder
A custom-made fish finder can be a great addition to your Livingston boat. Fish finders use sonar to detect fish in the water, and they can be very helpful for finding fish that are hard to see.
Some features to look for in a fish finder include: GPS capabilities, the ability to read depths, water temperature readings, and Fish ID (the ability to identify fish species).
Adding a T-Top
Adding a T-top is a relatively simple modification that can make a big difference in how much enjoy your boat. It provides shade and protection from the elements and can give your boat a more finished look.
Here's a step-by-step guide to adding a T-top to your boat:
1. Begin by measuring the width of your boat at the point where you want to install the T-top. This will determine the size of the T-top frame that you need to purchase.
2. Once you have the measurements for your frame, order the parts and assemble them according to the instructions provided by the manufacturer.
3. Install the assembled T-top frame onto your boat, making sure that it is securely fastened in place.
4. Attach the canvas top to the frame, using either snaps or velcro depending on what type of top you have purchased.
5. That's it! You now have a new T-top on your Livingston boat that will provide shade and protection from the sun and rain.
Baitwell
A baitwell is a great addition to any boat and can be used for both live and dead bait. If you're fishing in an area with a lot of seaweed or other debris, a baitwell can keep your bait clean and free of contaminants. Baitwells are also useful for keeping your catch alive and fresh until you're ready to clean it.
FAQs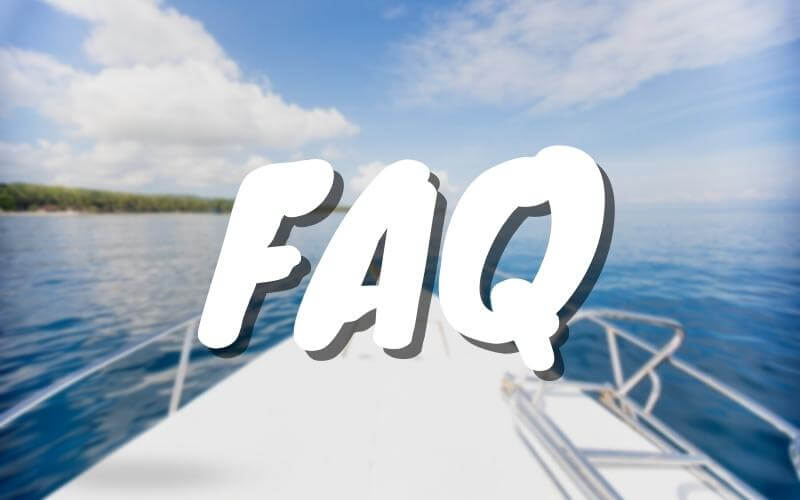 Are Livingston boats stable?
Yes. Livingston Boats are very stable. Also, they are very lightweight and cheap. So, you can easily buy them and then you can modify them just like you want. The modification is also easier for this boat. After you modify the boat, the boat will change completely.
Can a Livingston Boat sink?
Yes. A Livingston boat can sink if you don't throw out the water that entered the boat. Even if the boat is fine, sometimes, water comes into the boat. You just need to throw that water out from time to time. Another reason for sinking could be if your boat gets a huge crack.
How Many Boat Sizes Are Available in Livingston?
There are 7 types of boat sizes available in Livingston. Such as 8 ft, 9 ft, 10 ft and 12 ft boats. Also there are 14 ft, 16 ft and 19 ft boats available in this brand. Among them, the 14 ft Livingston boat is the most common one for easy modification.
Conclusion
Now, we already know about some Livingston Boat Modifications. Also, we know how to install these modifications on the boat.
So now, we can buy a simple boat at a very cheap cost and then turn it into a costly one. It will make the boat more unique and useful.

I'm Liam Jackson, the proud owner and driving force behind KayakPaddling.net. Born somewhere in the expansive beauty of the United States, I've nurtured a lifelong passion for kayaking and fishing that has led me to explore the far corners of our nation's waterways.