Usually, fish lovers must have come across many kinds of fish that can switch their taste buds on. Some kinds of fish will be available in freshwater, and some might be available in seawater. The only difference between freshwater and saltwater fish is the salt flavor that the fish has.
But people often doubt the taste and origin of tripletail fish. So, where can it be found? Is it a rare kind of fish? It's not a rare breed, but tripletail fish can be found in bays, sounds, and related areas, especially in subtropical seas.
Besides, people often ask what does tripletail fish taste like? So in this article, fish lovers can find some common information about this fish and its related details, so stay connected till the end.
Tripletail Fish – A Glimpse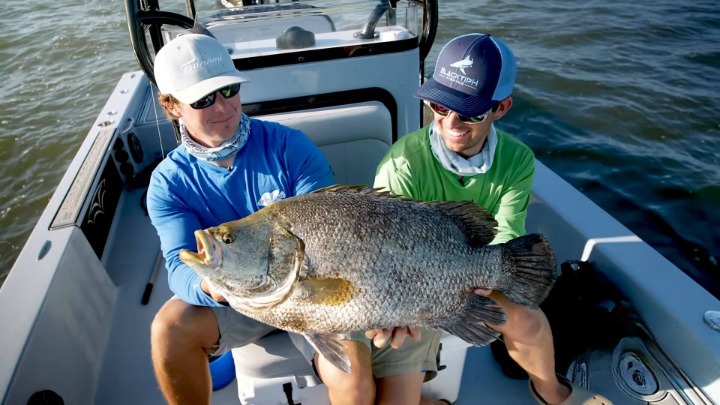 In general, tripletail fishes are flat; hence, they can also be called thin fishes that are good in taste. This is a rare variety that can enhance the taste buds of an individual. The texture and flavor of this fish are impressive, so fish lovers can never expect the same in all the other kinds of fish.
As the name implies, it is a tripletail fish that can be found in rare places. The tail of this fish might look like a wing, and it resembles a proper w shape design; hence, people think that it has a tripletail.
Tripletail fish tastes sweet compared to the taste of snapper and grouper fish. It is thin and impressively designed in such a way as to enhance the taste buds of an individual. As mentioned earlier, this fish is an impressive saltwater fish that is not too flaky or firm.
| | |
| --- | --- |
| Scientific name | Lobotes surinamensis |
| Family | Lobotidae |
| Order | Perciformes |
| Distribution | Tropical and subtropical waters of all oceans |
| Max length | 110 cm |
| Common length | 80 cm |
| Max weight | 19.2 kg |
So What Is The Exact Taste Of Tripletail Fish?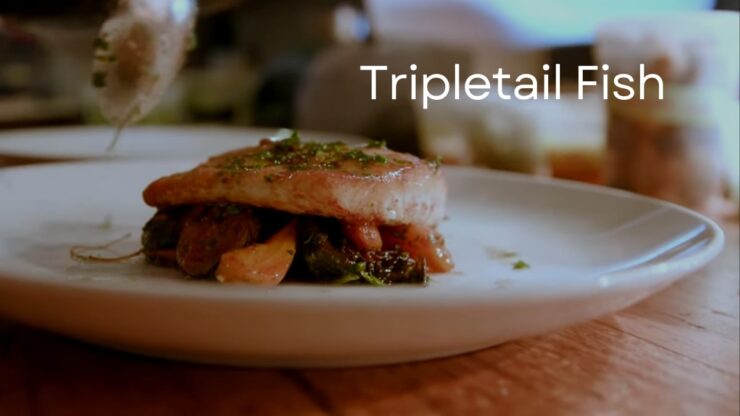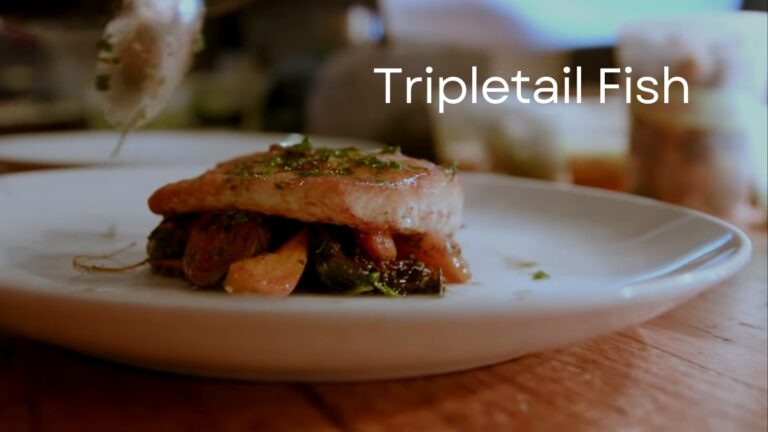 More or less, it tastes like fresh white meat that looks impressive in all aspects. It is like a flat fish, which makes it a perfect fit for roasts and other fish-related items. It has decent filets resembling a snapper fish's taste and texture.
The taste of this fish depends on the cooking, but generally, it provides a decent taste with all the dishes. The quality and flavor of the food will not be changed in any of the dishes people cook. Anyone can just clean the fish and cut them into pieces to enjoy the flavor of tripletail fish.
One of the most important things that must be followed while cooking is that this fish must be cleaned properly before cooking. So without cleaning the fish, users might find some thin bones in the fish. Adults might find it easy to remove the bones, but little champs might find it critical to remove them and enjoy the taste of tripletail fish.
What Does This Fish Consume?
Tripletail fishes completely depend on the small fishes available in abundance. For instance, it might consume some small fishes that move in batches. Even crabs and shrimps are essential food items for this fish. But it might be tough for people to catch tripletail fish as it can be found in deep interior regions that the fishermen cannot approach, but some basic steps can be followed, which can be found below.
How To Catch It?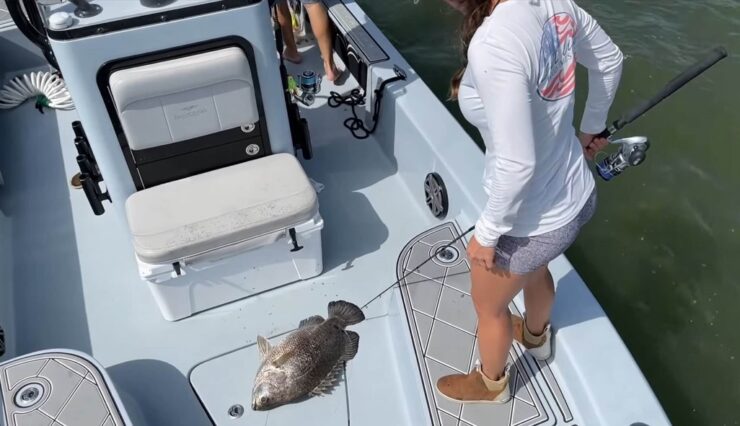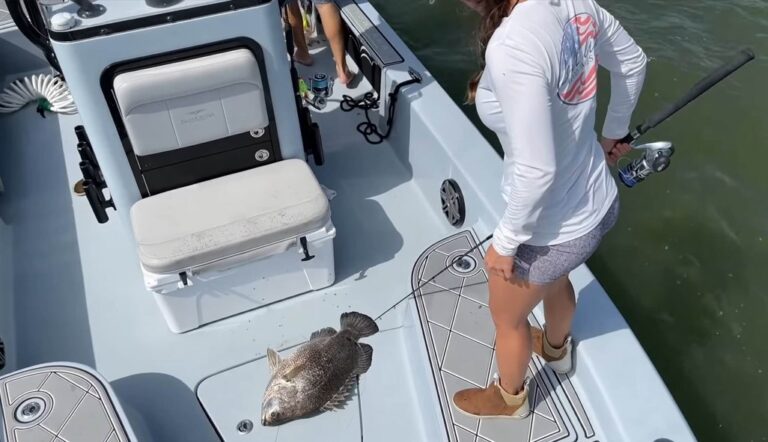 It is a must to know where tripletail fish can be excessively found. So without knowing, it might be tough for people to approach the right spot and find the tripletail fish to catch and taste.
According to the area, the fishing technique might also vary, so people should make sure to adopt different techniques according to the situation. One of the main advantages of catching tripletail fish is that it floats on the water's surface, which will be an added advantage for fishermen.
This will allow fishermen to catch excessive fish on the water's surface. Other than that, knowing the right time for catching triple fish is a must. So by knowing this, anyone can easily carry the essential gears at the right time to catch and taste these kinds of fish with ease. So when the fish is hungry, anyone can easily use some basic equipment to attract and catch them.
In Which Season Can People Catch It?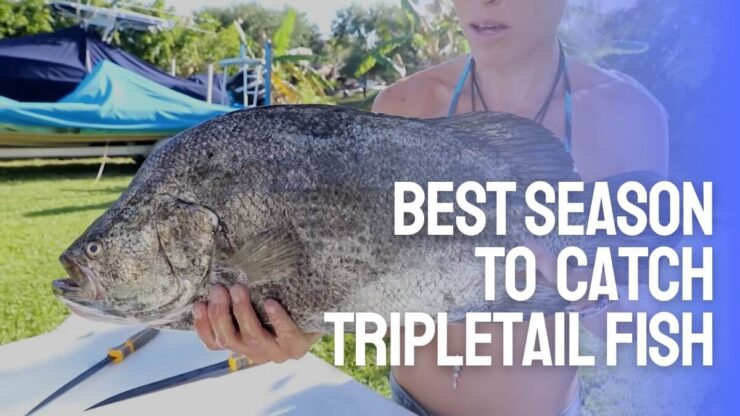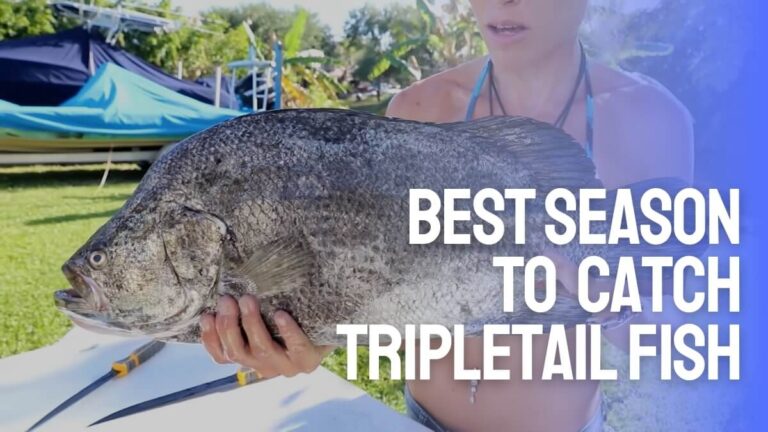 Tripletail fish can be found in the summer, spring, and fall seasons. So in these seasons, anyone can easily obtain large quantities of tripletail fish. In other seasons these fishes can be obtained in lesser quantities. So it is necessary to consider the season before catching any kind of fish.
When the season supports this kind of fish will float near the surface of the water, which will be an added advantage in many aspects. Usually, tripletail fish look broad, but the thickness of the fish will be less. So it means people cannot obtain impressive fish roasts from this kind of fish. But overall, the taste is fine, and everyone always prefers to have this kind of fish.
Cleaning Tripletail Fish For Cooking
Cleaning is one of the most important processes a chef should complete before cooking the fish. The first process in cleaning is removing the outer skin. Soon after catching tripletail fish, it is better to remove the outer tail and preserve them in ice to keep them fresh for some time.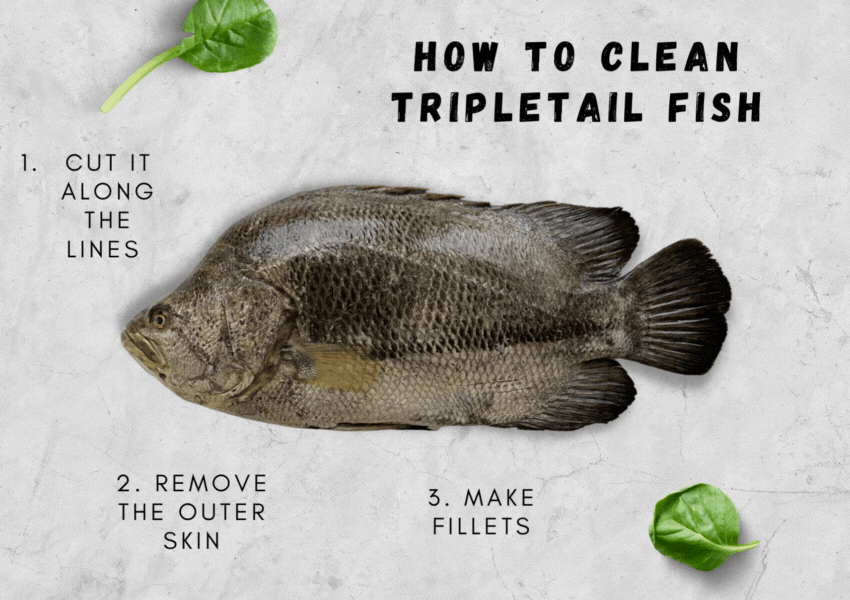 Final Thoughts
Hence, people must have a clear idea of tripletail fish and its related details. Without any doubt, this fish can be concluded as the best-selling and better-tasting fish when compared with other varieties. So this kind of fish can fulfill the taste buds of foodies and other people.
Frequently Asked Questions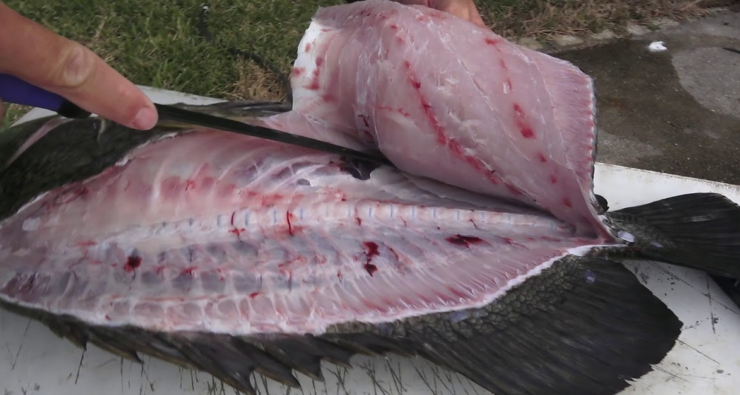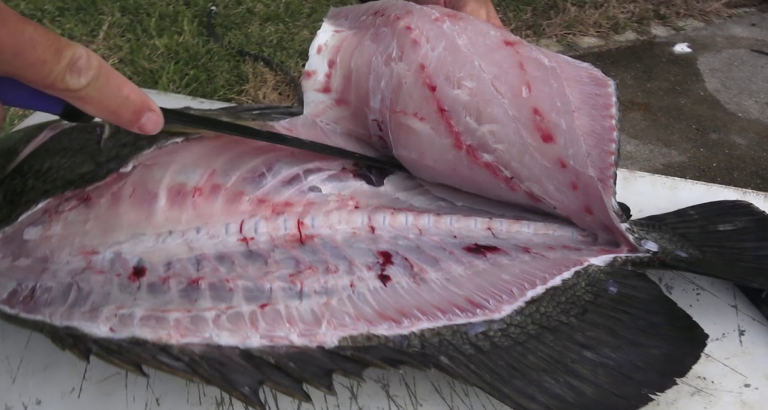 Which is the best bait for placing in the corner of the hook to catch tripletail fish?
The best bait for catching tripletail fishes are shrimp, small fishes, pogie fishes, and bull minnows.
What is the best time to catch tripletail fish?
The best time to catch this fish might vary according to the area, but generally, 10 am to 12 pm is the best time for catching this fish.
Is it a rare fish?
It can also be called a rare fish as it cannot be found in abundance in any part of the sea.
Bonus Video
Find out what is the best way to cook tripletail fish in the following video:
References:
https://tpwd.texas.gov/fishboat/fish/didyouknow/coastal/tripletail.phtml
https://blogs.ifas.ufl.edu/collierco/2021/10/14/fish-of-florida-atlantic-tripletail-lobotes-surinamensis-species-profile/

Mariyam Wilde has been kayaking since before it was cool. With a decade of navigating everything from tranquil lakes to white-water rapids, she's got more stories than there are fish in the sea.