Deciding to buy a new commodity is always an exciting time. As they browse the market and think about which model is the right one for them, people tend to also fantasize about finally getting to use it and of all the fun times that lie ahead. This is typical of course and one of the main reasons why shopping for just about anything is so enjoyable. However, not everything is always that straightforward. As a matter of fact, the more expensive the thing you are buying, the more time and effort need to go into picking it.
When the commodity in question is a lifelong investment like a new fish or ski boat, the decision needs to be made with a lot of homework done on your end. Chances are you do not currently own a boat. It is also very likely that you do not know a lot about boating and watercraft. How can then such a major decision be made? Well, knowing about the best brands on the market certainly helps. This is what we talk about in this here article as we bring to you the best fish and ski boat brands in 2023. Read on to find out more about some of the top-tier names in the boating business.
1. Nautique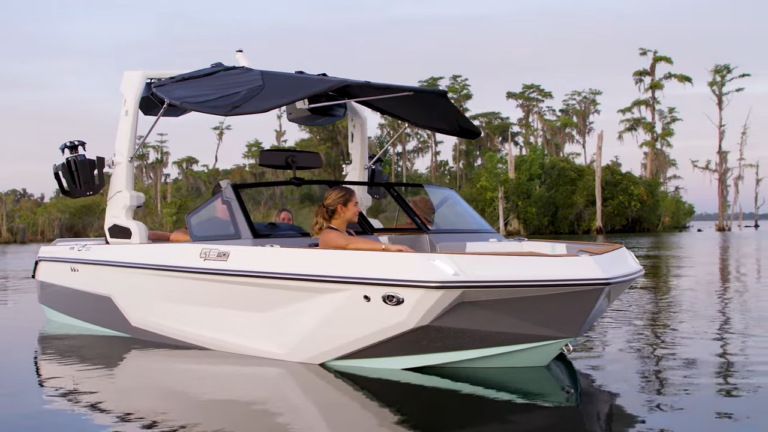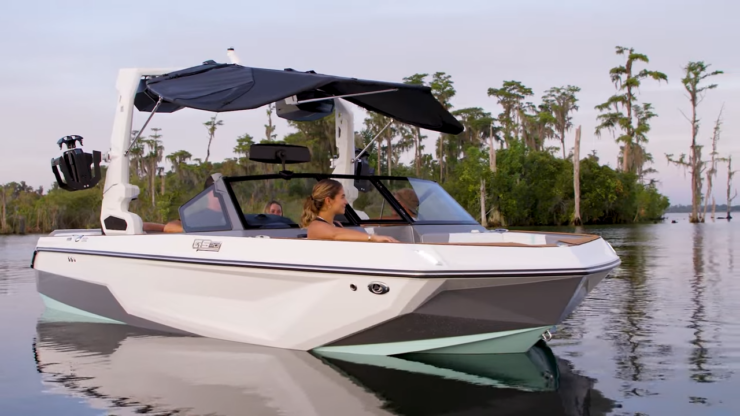 Among the most prominent players in the business, Nautique also simply sounds neat as it utilizes naval terminology for its name. It is a well-known brand that makes boats of high quality that are favorites among all sorts of boaters and sailors. Their crafts are recognized for their superb craftsmanship and longevity.
Often on top of their competitors in areas like wake, surf, and ski boats, they have been consistent for decades and a big player in the competitive scene. The build qualities of their boats have but few true rivals. Nautique boat owners usually remain faithful to the brand, swearing by their choice and sticking with the brand if they ever browse for another.
Customer service is always a crucial part of picking a brand and Nautique offers a great experience on that front.  When it comes to their boats, the Paragon, the Super Air, and the Ski are the three types to go for. Each has a few different trims and more than enough varieties for just about any customer. They are among the most expensive brands out there, but that is the case with exclusive choices.
2. Alumacraft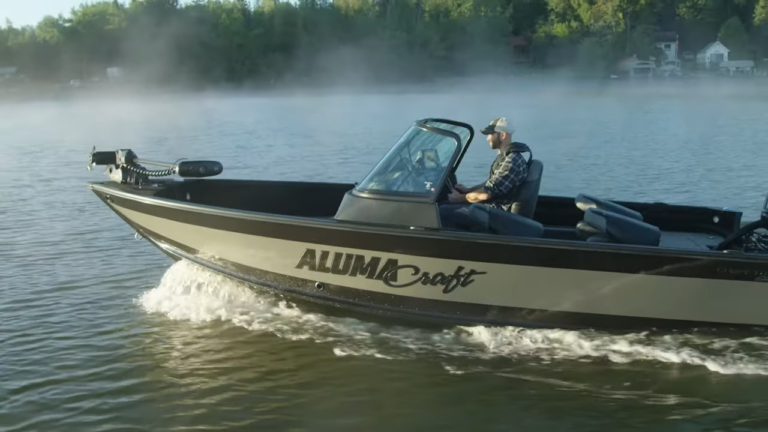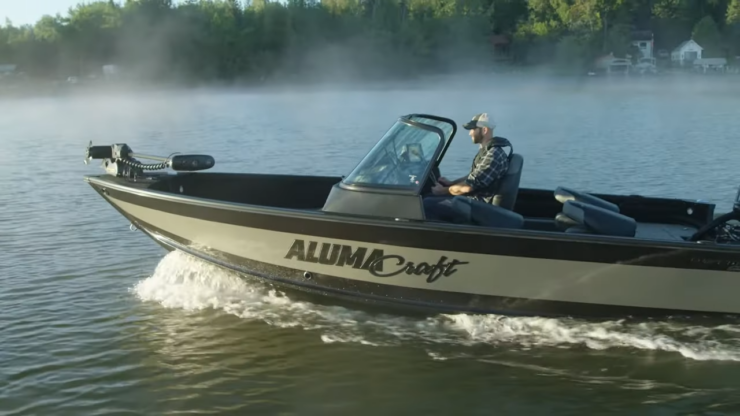 Even those who are not particularly interested in boating or have hopes of someday buying their own vessel know of this brand. They have been manufacturing them for more than 75 years, giving them a long tradition and a strong presence in this ever-competitive field. Over three-quarters of a century on the market means they are probably doing something well.
Their current lineup of vessels is impressive, all of which are of the highest quality. Their number one rule as a brand is quality control as they want to deliver nothing but the best to their customers. Their name is not a coincidence or a random choice since they take pride in the quality and standard of aluminum they use. Also important to note is the paint and construction choices they make use of.
Right now, they have a few great models that can be used as fish and ski boats. The Trophy, the Competitor, the Voyager, the Classic, and the Escape are equally capable with different features and specs. The brand is reasonably priced and all of its models are readily available in its wide web of dealers. It is never difficult to find and purchase an Alumacraft vessel.
3. Mastercraft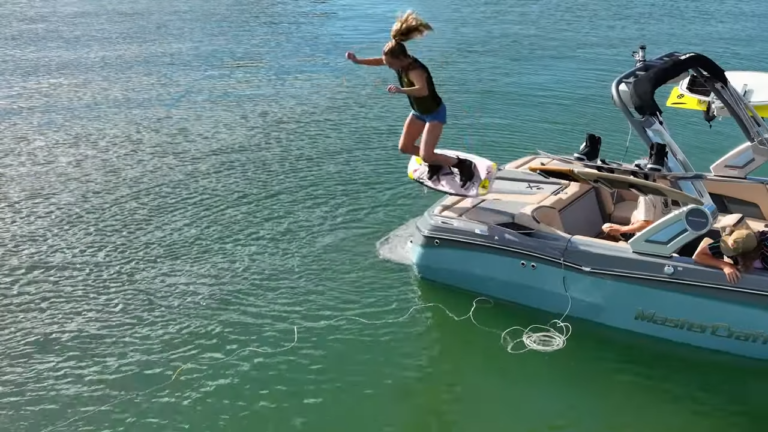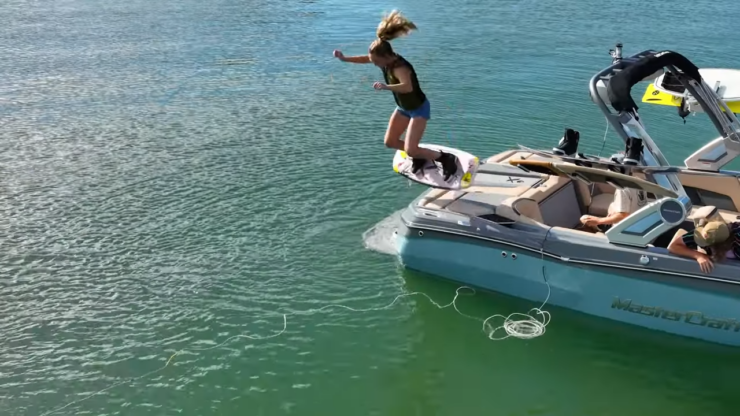 For a luxury fish and ski boat brand, look no further than Mastercraft. They design and manufacture high-end boats that are sporty, capable, strong, and long-lasting. Obviously, at the more expensive end of the spectrum, they are known for superb quality and status in the market. As such, they are not that common because a few boaters out there can afford their crafts.
Despite not having as many customers as the rest of the competition, Mastercraft is still leading the industry in many ways. The boats are of the highest standard and quality, their reputation has been consistent for years, and they have 19 patents to their name. The tech they use with the boats allows the operator to choose experience level settings for an easier and more enjoyable time.
When buying a boat from Mastercraft, you can customize it entirely to your liking. From the color and overall design to the specs and features, it is all up to you. There are several classes they offer, mainly the X, the XSTAR, the XT, the NXT, and the PROSTAR. Whichever option you go with, every corner of the boat is customizable.
4. Malibu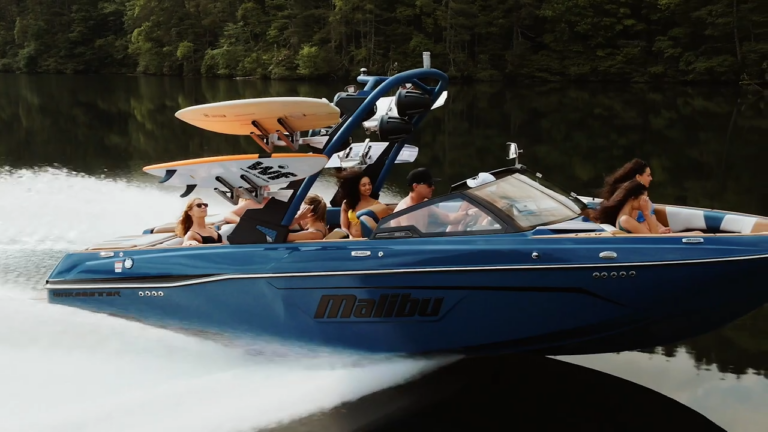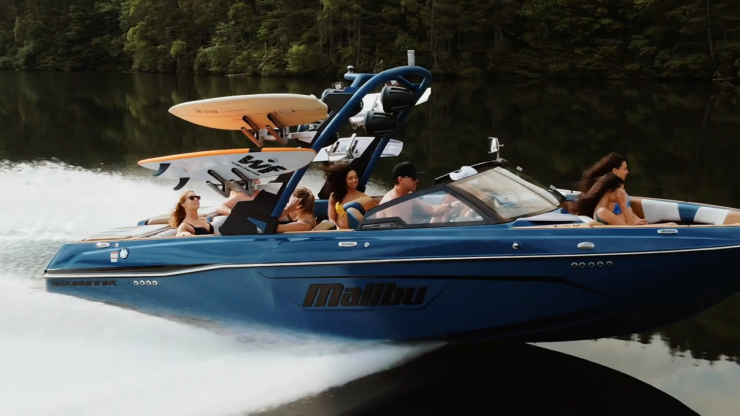 The name itself should ring some bells, and not just because of the high-class neighborhood of Los Angeles which the brand took its name from. The American brand has been making boats since the year 1982, a long tradition that means they know their way around a boat. Focusing on the sportier and faster side of things, their boats offer high performance and premium quality.
As such, they are expensive and a lifelong investment, but the reputation that precedes their crafts is sound. They are reliable and you get what you pay for every time around. Their engine is particularly dependable, one of the best in business. Their own engineers develop and test them in-house, and the chasses are fiberglass for more durability, strength, and sound damping.
Their full lineup consists of 4 different series, the M, the LSV, the MXZ, and the LX models. In addition to this, they offer crossover series that combine elements from their regular lineup. Attractive and sporty, they are sure to make you stand out as you drive around for your fishing and skiing needs.
5. Chaparral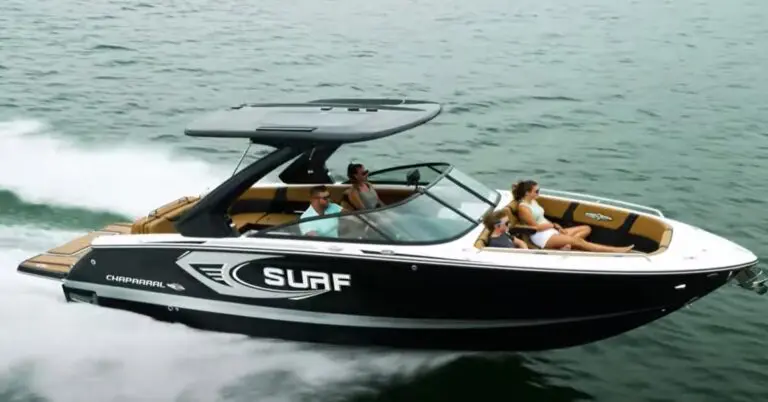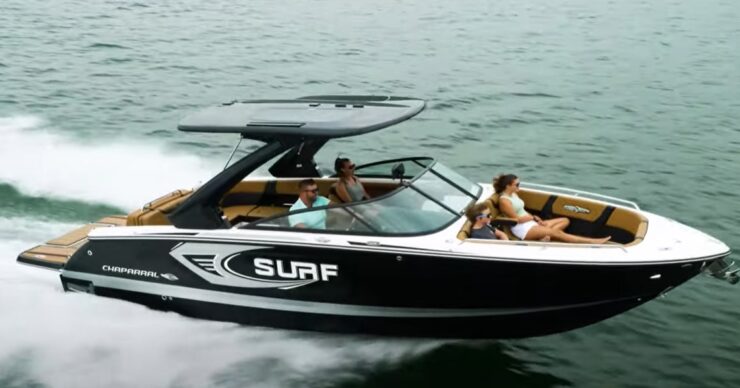 The company was founded in 1965 and has been producing boats for over five decades, earning a reputation for innovation, performance, and style.
The Chaparral Fish & Ski boats are designed to provide versatility for boaters who want to enjoy multiple activities on the water. These boats are equipped with features that make them perfect for both fishing and skiing, such as livewells, fishing rod holders, wakeboard towers, and ski lockers.
Chaparral Fish & Ski boats come in a variety of sizes and styles, ranging from 18 to 24 feet in length. They are powered by reliable and efficient engines and are constructed with high-quality materials, ensuring they are durable and long-lasting.
6. Supra Boats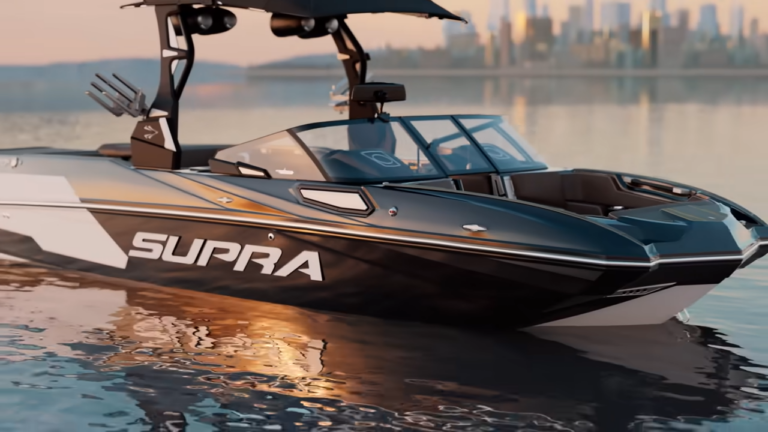 Supra Fish & Ski boats are constructed with high-quality materials and are powered by reliable and efficient engines, ensuring they are durable and long-lasting. These boats also feature advanced technologies and systems, such as the Supra Smart Plate and the Supra Launch System, which enhance performance and control on the water.
Supra Boats takes pride in their commitment to luxury and comfort, with features such as premium upholstery, high-quality sound systems, and spacious seating arrangements, ensuring boaters can enjoy their time on the water in style and comfort.
7. Tige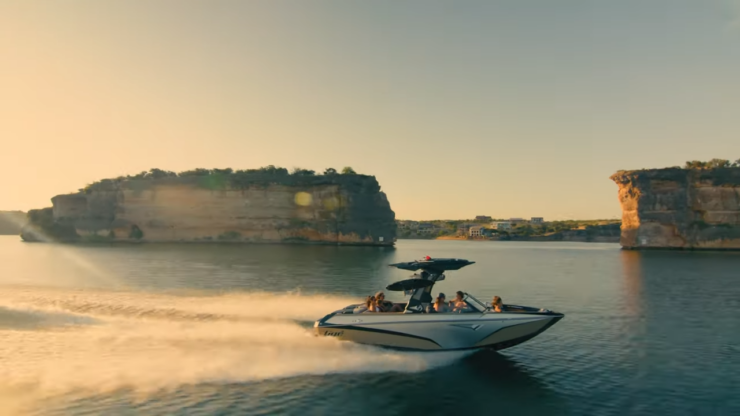 Tige Boats is a leading manufacturer of high-performance boats that are designed for watersports, including fishing and skiing. The company was founded in 1991 and has been producing boats for over three decades, earning a reputation for innovation, quality, and style.
Tige Fish & Ski boats are constructed with high-quality materials and are powered by reliable and efficient engines, ensuring they are durable and long-lasting. These boats also feature advanced technologies and systems, such as TAPS3 and the Convex V Hull, which enhance performance and control on the water.
8. Crestliner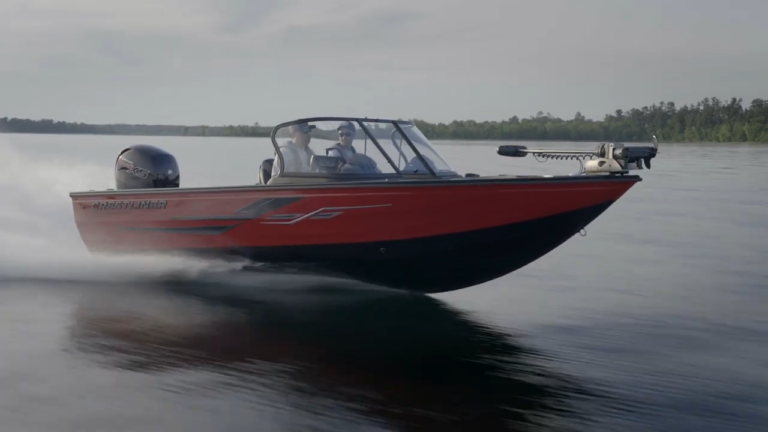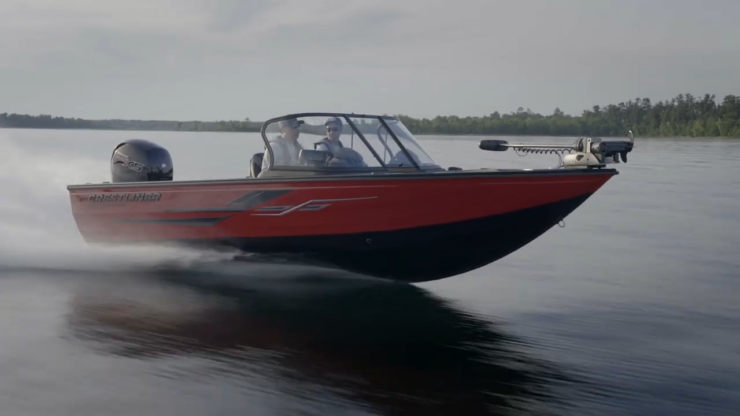 70-year-long tradition, aluminum boats, great for freshwater anglers.Crestliner Fish & Ski boats are an excellent choice for boaters who want a versatile and reliable boat that can handle a variety of activities.
With a reputation for innovation, durability, and performance, Crestliner is a brand that can be trusted to provide a high-quality boating experience.