Glastron is well-known throughout the world for its enriched history and distinctive design. There is no other boat on the market with such an enticing American story and unique design that does not compromise safety.
When looking for a bowrider, seek a winning blend of distinctive features, elegant aesthetics, and watersport capabilities. With so many boats on the market these days, narrowing down your options might be challenging.
So, is a Glastron a good boat?
Glastron boats are industry mainstays that are usually fan favorites.
However, because they are frequently purchased and used, typical wear and tear is a worry.
We chose this brand because of its features, technology, and aesthetic. And we believe it produces some of the greatest boats available.
This will be discussed further in this article.
The Glastron Distinction
Unlike several boat manufacturers, Glastron does not quote Manufacturer's Suggested Retail Prices" (MSRPs). These are frequently exaggerated to give the buyer the impression that he or she is getting a good deal.
Having said that, what you see is the "real deal." And it is their simple method and transparency that set them apart from the competition.
Glastron also provides performance information for each model. This allows you to see how the Glastron boat compares to certain other brands in its class.
Glastron boats excel because of their renowned SSV (Super Stable Vee) hull shape. This plane takes off quickly, is stable at high speeds, and has excellent fuel economy.
Innovative Design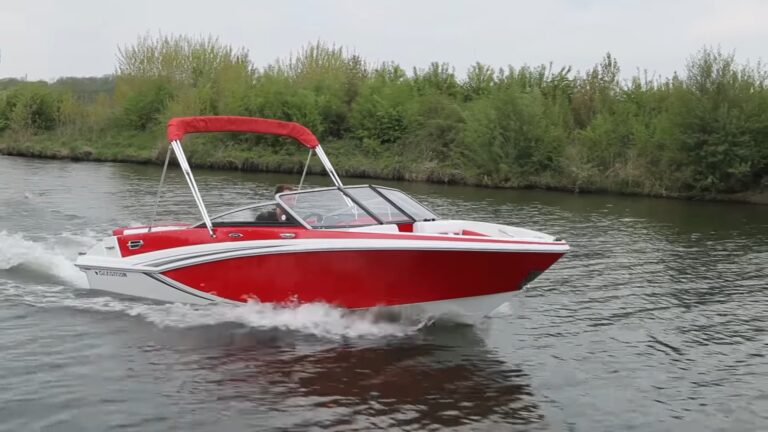 Glastron Boats is the ideal recreational boat due to its innovative design and technological breakthroughs. Glastron boats are designed to maximize your experience of being on the water, therefore they constantly appeal to your concept of aesthetic flair.
Two-toned hulls provide design freedom by allowing you to select the colors that best suit your style and personality. Glastron guarantees that the distinguishable palettes will set you apart from the crowd. You can compare it to Larson which is also a good boat.
It is an American landmark that provides customers with accessibility while preserving its outstanding design tradition. Glastron is synonymous with modern lifestyle features that are represented in its signature roadster aesthetics.
Also full-size windshields, elegant lines, and exceptional attention to detail, unlike other boats on the market.
Glastron boats easily exceed buyer expectations based just on the driving experience. The Glaston's lighter-weight configuration, combined with powerful engines, provides a thrilling ride. Especially when it is compared to other boats in the same price range.
Likewise, one of the best ways to determine the quality of a boat is to examine how it is warranted. Glastron provides a lifetime limited guarantee for the life of the boat. In fact, Glastron has regular clients. Most of the Glastron owners say they plan to buy another Glastron boat.
Performance and Technology
Glastron has survived for so long because they understand how to adapt and evolve with the market. The Glastron brand is built on quality, and its creative designs set them apart from the competition.
The Super Stable Vee (SSV) Hull, for example, is a distinguishing feature of Glastron boats. Glastron's reputation as a great on-water performance is cemented by the design, which ensures consistent crisp handling through lift and stability.
Glastron is an excellent choice because the SSV has one of the best hull models in the industry.
Glastron considers variables such as seating area, layout, and durability with a focus on comfort and usability. The details are important. Glastron, for example, has a long-lasting fiberglass cockpit floor as a standard feature.
Glastron is the only manufacturer that provides runabouts with three separate power options: outboard, jet drive, and jet power. Customers can select the type that best meets their requirements based on factors. Such as weight, fuel efficiency, cockpit vibration, wheel flexibility, and speed.
Price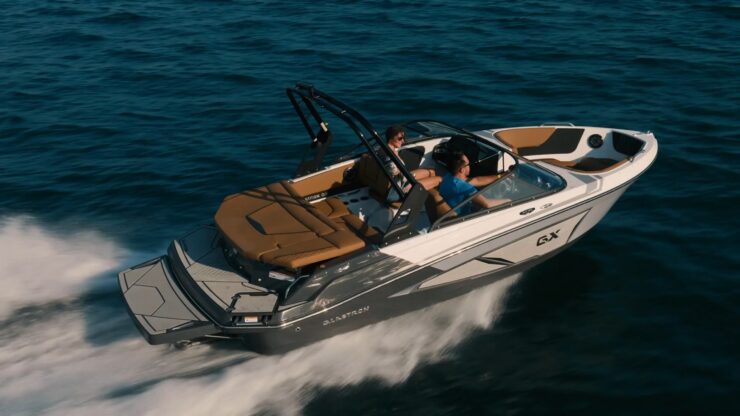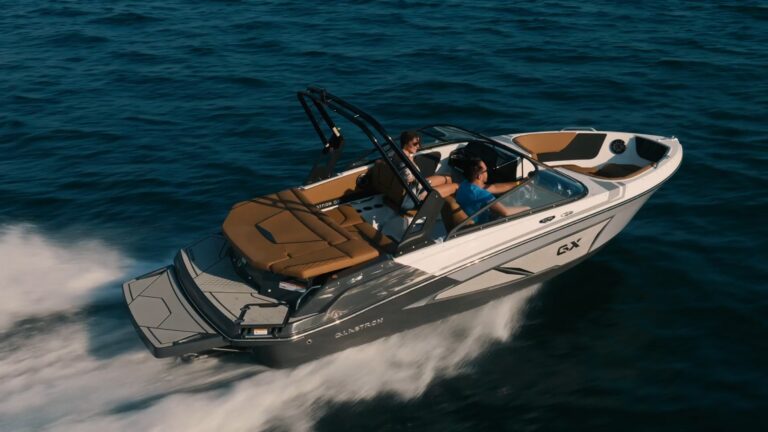 The price tag is one of the elements that make Glastron a reference to its opponent. Glastron boats provide excellent value for money, with Hunts Marine offering exceptionally competitive prices. You can get your first sporty and beautiful Glastron boat at a reasonable price from us.
Due to direct contact with the manufacturer, Hunts Marine can sell Glastron boats at a lower price than other merchants. We make certain that you receive the greatest bargain and that you get a yacht that meets your requirements. You can buy Glastron at a convenient price.
Common Problems of Glastron
If you're thinking about purchasing a Glastron, here's everything you need to know about the most common issues and how to fix them!
Issues with the Transom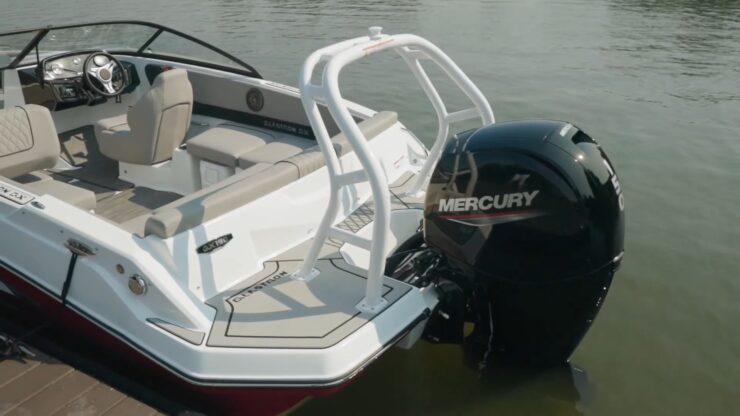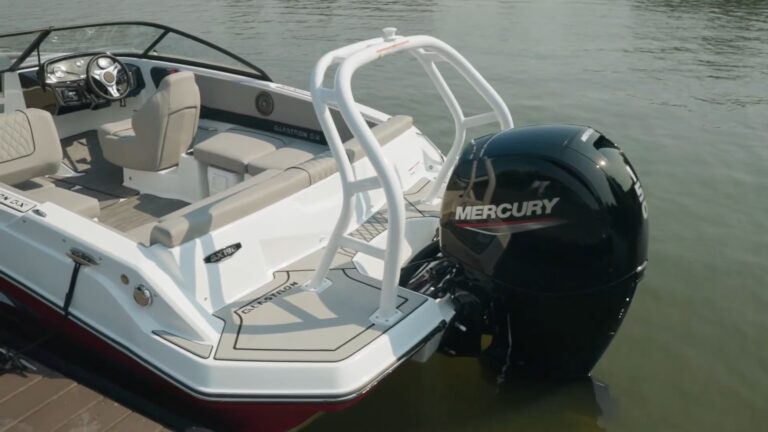 Unfortunately, the transom is one of the most common problems in any older boat.
Older boats feature a wood transom, which makes them subject to transom rot.
In many older makes and models, the transom is frequently left exposed to the elements by prior boatowners. As a result, the entire component is frequently dismantled and reassembled using fresh plywood and fiberglass filler.
Deck Weakening
Older Glastron versions, like the transom, can have serious deck concerns.
The deck can deteriorate with time, but the damage is occasionally more severe. Many folks discovered that their deck had deteriorated or rotted stringers.
Stringers are an essential component of every boat since they are the supporting framework that holds up the deck. You face the risk of falling through your deck if they start to deteriorate.
These vital components of a classic Glastron boat can be rebuilt using regular pressure-treated, marine-grade plywood.
The Hull Has Cracks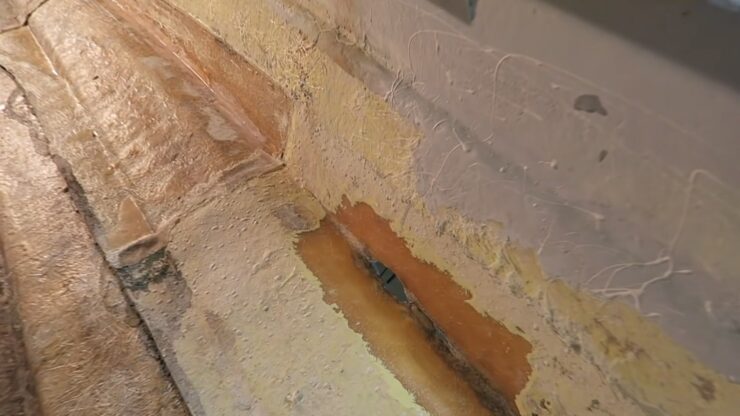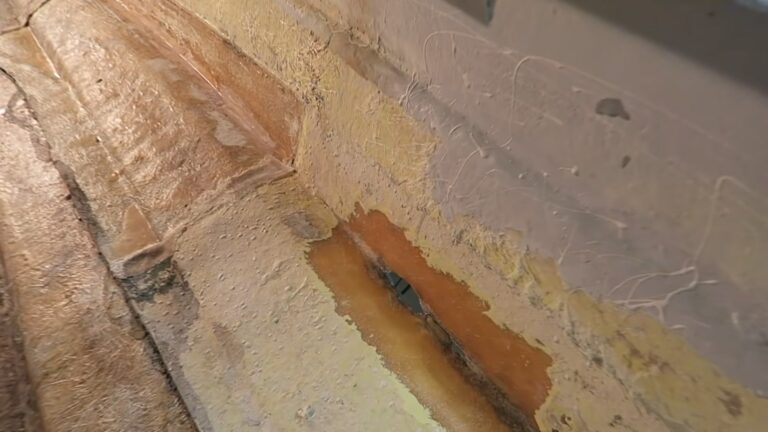 A cracked and blistered hull is one of the more serious difficulties that prospective boat owners will encounter with their Glastron boats.
A fracture in the hull, on the other hand, can be fixed by someone willing to put in the effort!
Begin by grinding the hull back until you can reach undamaged wood, which is normally three inches or so past the repair location. Tape over the fresh hole in the hull with several pieces of duct tape on the inside of the boat.
Apply epoxy resin to the afflicted area with a wet cloth and cover it with a new piece of fiberglass cloth.
It can also have fuel pump problems but that can be solved.
Make sure you know what to check for to avoid having to make costly repairs on a recently purchased used boat.
General Benefits and Drawbacks of Glastron Boats
If you spend any time investigating Glastron boats, you're bound to stumble across the main reason people enjoy them: their great aesthetics.
Some of the earlier models were included in the epic James Bond flicks due to their distinct visual appeal.
They are distinguished by their streamlined appearance, complete windshields, and meticulous attention to detail. The power of the Glastron engines is extremely popular.
Some variants with up to 270 horsepower drive this lightweight boat at a high speed, providing an exhilarating ride.
Their boats are popular for their stylish designs, innovative features, and impressive performance.
However, as with any boat brand, there are both benefits and drawbacks to owning a Glastron boat.
Benefits:
Stylish design: Glastron boats are known for their sleek and modern designs, with attention paid to every detail. Their boats stand out on the water and are a popular choice for those who want a stylish and eye-catching boat.
High-quality construction: They are built with quality materials and craftsmanship, ensuring they are durable and long-lasting. Their boats are made with fiberglass, which is known for its strength and durability, and they are designed to withstand rough waters and harsh weather conditions.
Innovative features: Those boats are known for their innovative features, including custom-molded dashboards, spacious seating, and advanced audio systems. They are also equipped with a variety of safety features, making them a safe and reliable choice for boating enthusiasts.
Impressive performance: Designed for speed and performance, with powerful engines and efficient hull designs. They are capable of reaching high speeds while maintaining stability and control, making them a popular choice for water sports enthusiasts.
Drawbacks:
Cost: Their boats are generally more expensive than some other boat brands on the market. Their high-quality construction and innovative features come at a premium, making them a more expensive investment for boaters.
Limited customization options:  Glastron boats are known for their stylish designs, but there are limited customization options available. This may be a drawback for those who want a boat that is unique and personalized.
Limited dealer network: They are sold through a limited dealer network, which may make it difficult for some boaters to find a local dealer or service center.
Lack of variety: While Glastron boats are well-regarded for their quality, design, and performance, their range of models is limited compared to some other boat brands. This may limit the options for boaters looking for a specific type of boat or model.
FAQs
Is Glastron the same as Four Winns?
Glastron and Four Winns are two separate boat brands, but they are both owned by the same parent company, Rec Boat Holdings.
Glastron has been in the boat-building business since the 1950s and is known for its stylish and innovative boats, with a focus on quality construction and performance. Four Winns, on the other hand, has been in business since the 1960s and is known for its luxury boats, with a focus on comfort and style.
While the two brands have their own unique identities, they share some similarities due to their common ownership. Both Glastron and Four Winns are known for their high-quality construction, innovative features, and impressive performance. They also offer a range of models to suit different boating needs and preferences.
When did Glastron abandon the use of wood?
Glastron officially stopped using wood in the construction of its boats in 1995. Prior to that, Glastron boats were built using a combination of fiberglass and wood, which was a common practice in the boat-building industry at the time.
However, as technology and materials improved, Glastron made the decision to switch to all-fiberglass construction for its boats, which offered greater strength, durability, and resistance to moisture and rot.
This change allowed Glastron to produce boats that were lighter, faster, and more reliable and helped to cement their reputation as a leader in the industry.
Is it true that all boats have wood stringers?
Stringers on newer pre-fabricated boats are frequently made entirely of fiberglass. Aside from your boat's decks, many vital objects are attached to boat stringers.
Boat inboard engines, like other boat components, are installed on stringers, thus they must be strong.
How long is a Glastron boat?
The length of a Glastron boat varies depending on the model and year. Glastron produces a wide range of boats, including bowriders, deck boats, and cruisers, with lengths ranging from 17 feet to over 30 feet.
Some popular models include the GT 205, which is 20 feet 4 inches long, the GS 259, which is 25 feet 9 inches long, and the GTD 240, which is 24 feet 4 inches long.
Glastron boats are known for their stylish design, high-quality construction, and impressive performance, making them a popular choice for boaters of all kinds.
Conclusion
I hope you have got the answer to "Is Glastron a good boat?" Buying an older Glastron boat could be a sensible investment. If you are looking for a project to do in your spare time especially.
The latest brands and models, on the other hand, are built to pack a punch with their lightweight designs and strong motors.
You can't go wrong with either of these boats.

I'm Liam Jackson, the proud owner and driving force behind KayakPaddling.net. Born somewhere in the expansive beauty of the United States, I've nurtured a lifelong passion for kayaking and fishing that has led me to explore the far corners of our nation's waterways.