Go through the list of Best in-side fishing Kayaks, select the one which fulfills your requirements, and make your trip memorable.
If you are planning to buy the Best In-Side Fishing Kayaks, then we are right over here to guide you. Just select from the list given below and make your trip wonderful. The sit-inside fishing kayaks have their own comfort and charm of fishing. They are light in weight, easy on the pocket, and to me, they are safer.
While everything has advantages and disadvantages, so does the matter of sitting inside fishing kayaks. We will let you know about the pros and cons of each product. Plus don't forget to read the buyer's guide for additional information.
Top Picks In-Side Fishing Kayaks
1. Perception Flash 9.5 – Sit Inside Kayak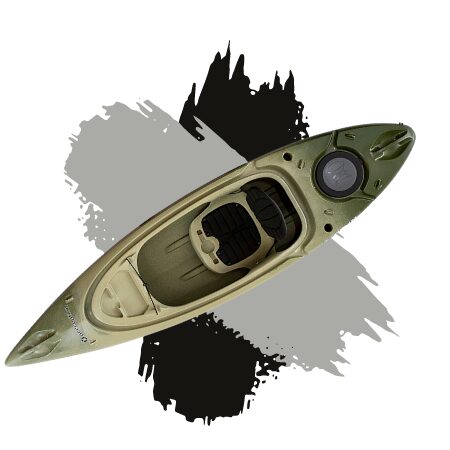 Perception Flash 9.5 is made for all types of anglers, whether you are a pro or a novice, Perception flash 9.5 will give stunning results in regards to comfortability. The Fishing Kayak is light in weight and highly durable. You can easily carry it with its molded handles given at each end.
It has 2 fishing flush rod holders at the back of the seat and a paddle holder, with easy access. The foot braces are adjustable to accommodate any size of a paddler. There is a hatch with a lock. You can keep your essential accessories in it to keep them dry and safe. The open dashboard comes with a rod, you can place your water bottle or any other day refreshment over there.
The dashboard is easily accessible, neither not too far nor too close. As this is a Best In-Side Fishing Kayak, you should know that it is made keeping in mind the hassle-free jumping in and out quickly. The seat is made up of an ergonomic design, and it supports the body structure without giving it tiredness. The back of the seat is high and has cushion support.
Pros
Ergonomic seat
Portable
Easy on pocket
Cons
Single hatch with know shock cords
Its design is elegant and straightforward. Perception Flash 9.5 is highly recommended for beginners, but professionals can also take advantage of it.
2. Perception Sound 10.5 – Best Sit-In Fishing Kayak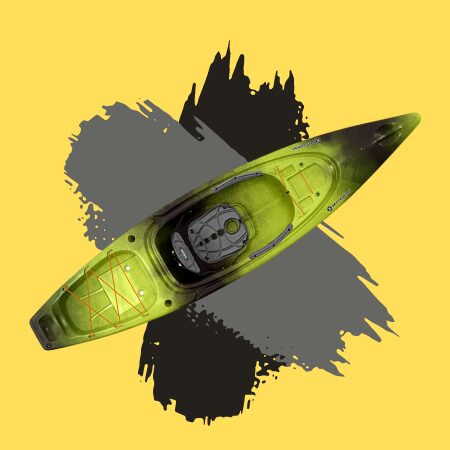 What I like most about this product is its adjustable seat. The ergonomic design of the seat with an adjustable back gives you max support and comfort. The dashboard is highly accessible. You can place your frequently used items on the dashboard and keep them tied in place with a rod.
The dashboard has two mounting holes/points, which you can utilize according to your need. It has molded handles so that you can carry this lightweight fishing kayak more easily. Two molded fishing rods are available. The tank is quite large with bungee cords over it. You can place a fish tray or any other storage box on it.
It has a tri keel hull, which is perfect for lakes, ponds, and works great in any slow-moving water. This design provides stability to the angler and provides the ultimate smooth experience. Moreover, adjustable footrests are present to accommodate any size paddler.
Pros
Best for price
A large tank with shock cords
Adjustable seat
If you want to spend some hours fishing and having fun with friends, then this is the best option as this has no hatch. You have to stay careful if you are planning a whole day with it. However, it is best for its price and also suitable for beginners.
3. Wilderness Systems PUNGO 120 – Sit In Angler Kayak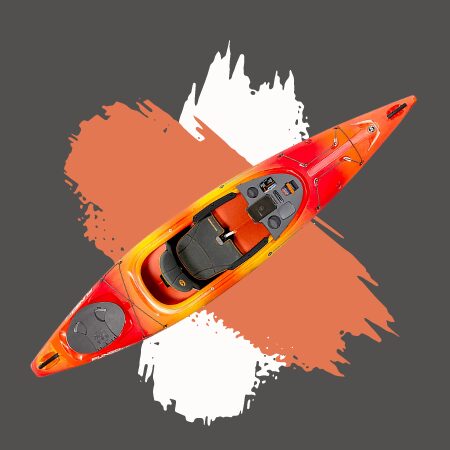 Pungo 120 has a renowned Pungo hull that is engineered to give you a smooth and comfortable experience. The seat is fully adjustable. It provides you all day long with great support and comfort. The honeycomb vented foam keeps the seat dry and cool, whereas, thigh pads are present to make you feel more pleasant.
The foot braces are adjustable to keep paddlers of any size. The dashboard contains a removable dry box, two cup holders, and Slide Trex to mount holders for a fishing rod, mobile phone, or any other thing you would like to mount. There is also a recess designed through which you can charge your gadgets.
.
Pungo deck pouches are sold separately. You can adjust them on the deck with easy installation. While a generously sized hatch is available at the back with a bulkhead. You can store your necessary gear in it. Bungee cords are available to hold your extra bags or fishing trays. The kayak is 49lbs. You can carry it with rigid handles provided at each end.
Pros
Two cup holders
Thigh pads increase comfort
Fully adjustable seat
Cons
No pre-installed fishing accessories.
This is suitable for the people who are so much into making videos as it provides a power system to your gadgets as well you can mount a camera on the dashboard. Moreover, people who like to take extra accessories can buy and attach Pungo deck pouches.
4. Intex Excursion Pro Kayak – Best Sit Inside Fishing Kayak
The Intex Excursion is made of PVC, which prevents the kayak from oil, gasoline, and saltish water. It is resistant to sunlight and abrasion. It is uncomplicated to inflate and deflate it. Because of high-pressure inflation, it provides more stability and durability. Intex Excursion is smooth even on rough waters.
Carry this lightweight kayak, it has two retractable handles at both ends. The best part about this fishing kayak is it has 2 bucket seats and both are adjustable. It has two integrated recessed fish rod holders. Above all, it has two removable skegs for shallow water.
It has a mounting bracket that can be adjusted and is also removable. You can place GPS, swivel fishing rods, etc. It also possesses a two-foot mounted footrest so that you can do fishing in total comfort by even stretching your legs a bit.
Pros
Two adjustable seats
PVC laminated
Mounting bracket for additional accessories
Cons
Inflation and deflation might take a few minutes
For two people, this kayak is extraordinary. You can adjust your seats according to your requirement. Plus, you can quickly inflate and deflate it.
5. Elkton Outdoors Steelhead Fishing Kayak – Best Sit-In Kayak For Fishing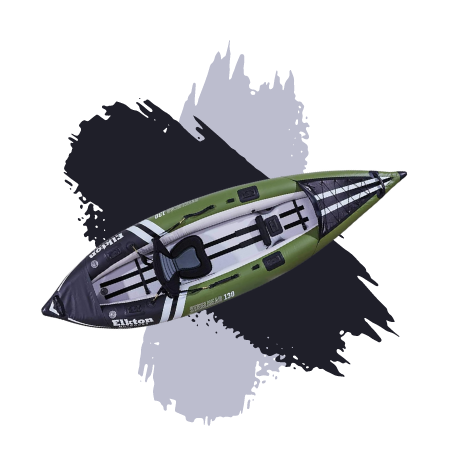 Elkton fishing kayak allows you to bait expertly. It has a firm stitch floor on which you can stand confidently and bait in comfort. It is composed of 1000D Reinforced Layered PVC, so whenever it hits any hurdle, it bounces back. It is purely built for rough waters.
It has a padded seat to give you ease all day long. Moreover, it features universal mounting points so you can fix fishing rods or cameras on it. You can inflate and deflate it easily and put it in a travel bag. Bungee cords are present on the deck to keep your bag in a fixed position.
Paddle holders are available, and you can keep a paddle of any size on it. Retractable handles are present and you can drag this lightweight fishing kayak along with you easily. A self-draining system is at well-positioned ports; thus the kayak keeps itself dry.
Pros
PVC laminated
Light in weight
Universal mounting points
You can have a good time with this fishing kayak all day. It has all the features that anyone would want at this price.
Buyers Guide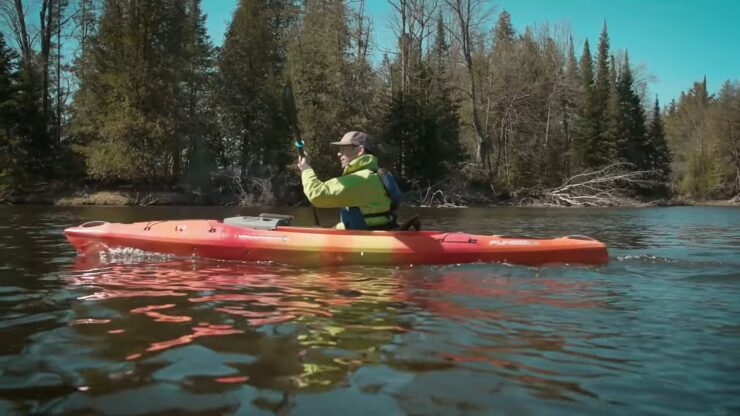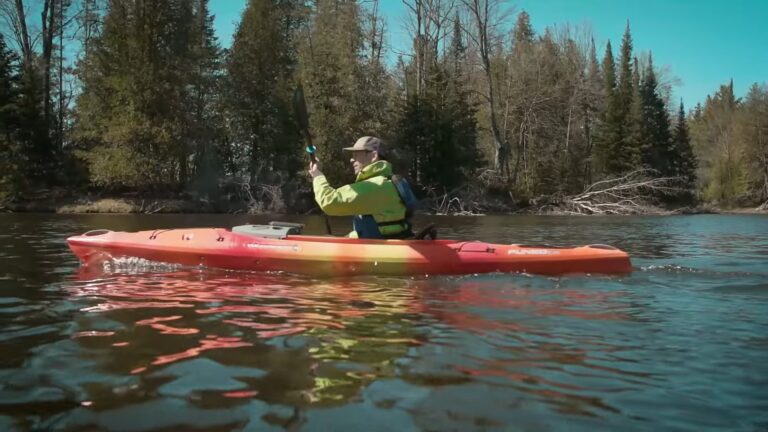 1. Cockpit Size
The primary purpose for buying a sit-inside fishing kayak is that it would keep you drier than the sit-out side fishing kayak but what if you feel tight and uncomfortable? Thus the size of the cock pit matters a lot. It should match the size of your body, you should feel easy jumping in and out moreover, you should not feel tight while sitting in the cockpit.
2. Seat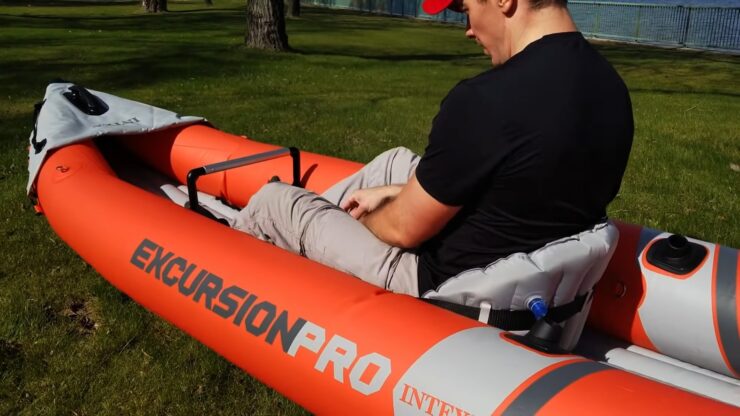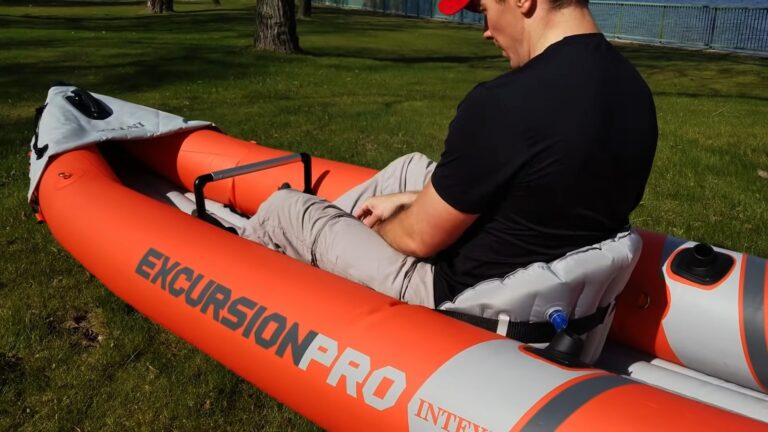 The seat should be adjustable so that you can make it in a position that comforts you. But if it's not adjustable, make sure when you sit on it for a longer time it won't make you tired. Prefer having a seat that has a padded back.
3. Hatches
If you want to spend the whole day fishing with peers, then don't forget to take essential accessories with you. These accessories will need some dry place, and for that, you need a hatch with a quick lock. Before buying a Kayak, make sure it has a hatch. It is better if it has two.
4. Placing Accessories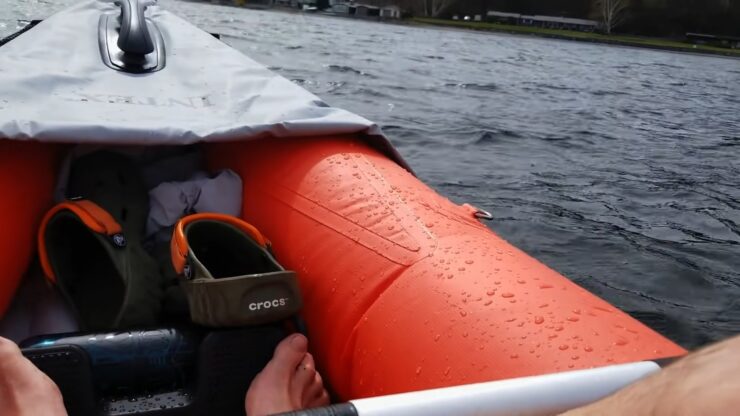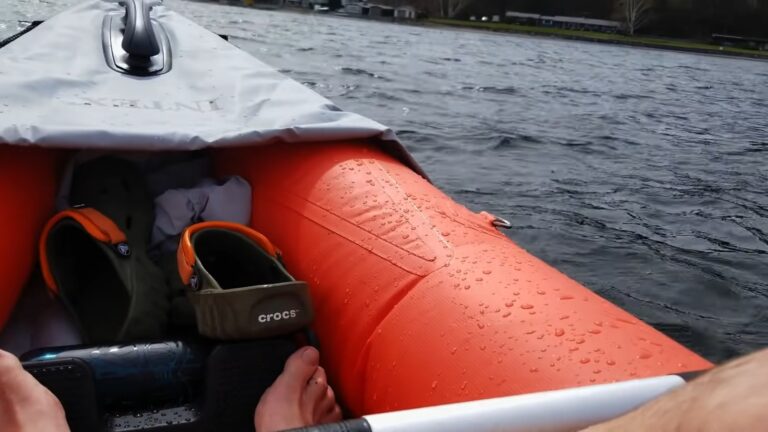 Fishing Kayak should have fish rod holders as they are necessary for keeping fishing rods. But make sure it has extra recesses so that you can utilize them according to your need. You can use these recesses for mounting GPS, placing your mobile phone, cameras, or anything else that will help you make your trip better.
5. Design
The hull of the kayak should be designed to cut the rough waves. Although some sit inside fishing kayaks are made only to move for slower water. But if you want your kayak for rough water, then keep in mind that it should be broad and long.
FAQs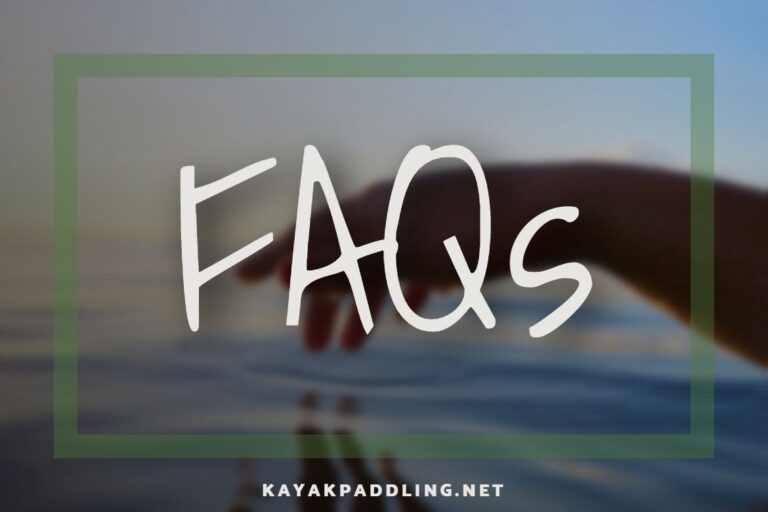 1. How do I know which kayak to buy?
The longer and narrow kayak will move faster while the shorter and broader kayak will be easy to turn. For beginners, they should try a wider kayak. However, in general, longer and wider kayaks are better.
2. Are Inflatable kayaks good for fishing?
Inflatable kayaks are said to be best for fishing. They can be used on ponds, lakes, oceans, etc. In other words, they are versatile and have ultimate stability.
3. What is the difference between kayaks and fishing kayaks?
Fishing kayaks are larger and heavier than recreational kayaks. Fishing kayaks have a special design like mounts for fishing rods, bungee cords, hatches, etc.
4. How long will the kayak last?
This majorly depends on the manufacturers. It may also depend on how frequently you use the kayak and what you spend on its maintenance. But on average, kayak easily lasts for 7 to 12 years.
Conclusion
The best in-side fishing kayak should be comfortable and have enough features so that you can spend a whole day long in it easily and won't get tired in the middle of the day, thus we have brought you the best fishing kayak after a lot of probing, moreover, we have our top picks to help you with your decision.
Perception Flash 9.5 has a storage box, accessible access deck with the rod, adjustable foot braces, and is perfect for beginners
Wilderness systems PUNGO can be created by adding Pungo pouches, seats with thigh pads, two holders for refreshment, and other recesses are available that can be utilized according to your requirement.
Intex Excursion Pro Kayak is PVC laminated and has two sets. Perfect for friends. Inflation and deflation are easy.
Enjoy your day with the fishing kayak that suits you.

Meet Maria Alexander, the fearless adventurer steering the ship at KayakPaddling.net. Her mission? To convince you that life's too short for dry land and that the best stories always start with "So there I was in my kayak…"