Have a quick review of the 5 best fish finder – GPS Combo products with their pros and cons mentioned to make your decision easier.
Nobody has a whole day to spend on the lake and wait for a fish. Thus to save time, the invention of fish finders has been made to make your trip more fun and interesting. But all these fish finders are not the same, they vary from one another according to their features and hence have different performance levels.
Below is the list of the best kayak fish finder-GPS combo. Choose any of them in regards to their features and make your trip more meaningful than before.
Top Picks Kayak Fish Finder – GPS Combo
For beginners, a kayak fish finder with a GPS combo is necessary. This device would help them to find their prey fast. They won't get tired or bored easily and this would help them in continuing their hobby or profession.
1. Lowrance Hook2 5-Inch With TripleShot Transducer – Best Fish Finder For Kayak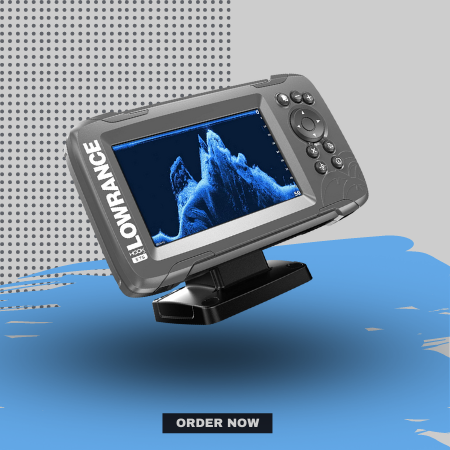 It displays a five-inch screen and has a triple shot transducer. The whole device is quite easy to install. You can easily mount it on the side recess and observe the navigation instruction provided by the GPS system in it. The triple shot transducer provides side-scanning, below scanning and traditional chirp soar to locate the target.
The down scanning sonar lets you know what is going on beneath the boat. While with the help of side-scanning you can get information about either side of the boat. This features High CHIRP Sonar as well, which is double the sonar of traditional fish finders. You can find the target in less time with these 3 major qualities.
Lowrance Hook 2 has a preloaded mapping system. It covers many lake bodies and you can travel safely and sound with this navigation system. It also brings a slot for you and you can attach an SD card with it for more maps. Moreover, you can upgrade the software.
Pros
The quality of the display is excellent
Preloaded maps of 4000 lakes
Affordable for everyone
Cons
Poorly designed transducer might break early
It is engineered perfectly for someone who wants to understand the map of lakes. The screen displays and works efficiently with enormous features.
2. Garmin Striker 4D – Depth Finder For Kayak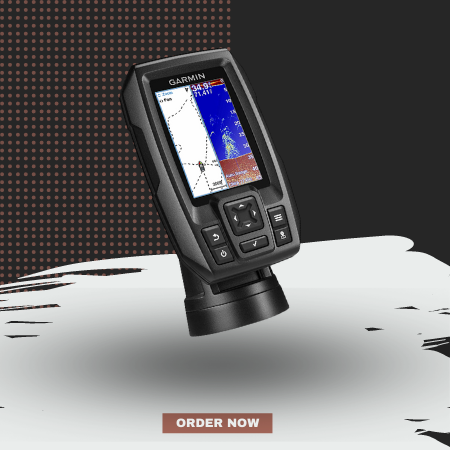 The clear Vu scanning sonar helps you detect the object around the boat. The higher sonar makes the detection more accurate. Due to it, the image becomes more detailed and accurate. The device comes with buttons that are simple to use, moreover, the whole device is easy to install and uninstall.
Garmin Striker 4 is available in 3.5, 5, and 7 inches thus smaller kayaks can also accommodate it easily. The chirp sonar sends continuous frequencies into the water on a wider range and helps you find the target. Inbuilt maps allow you to navigate properly while the GPS allows you to save the location for later use.
The GPS will let you know about your current location and will also let you know how long it will take to reach the desired destination. It also informs about the speed of the boat which is really unique and valuable. Beginners and people who like to travel can take great advantage of it.
Pros
Simple and intuitive interface
Super bright screen
Highly reliable
This product is highly recommended for boaters who travel a lot. Its GPS systems help a lot in every way.
3. Raymarine Element 7-Inch HV Combo – Fishing Kayak With Fish Finder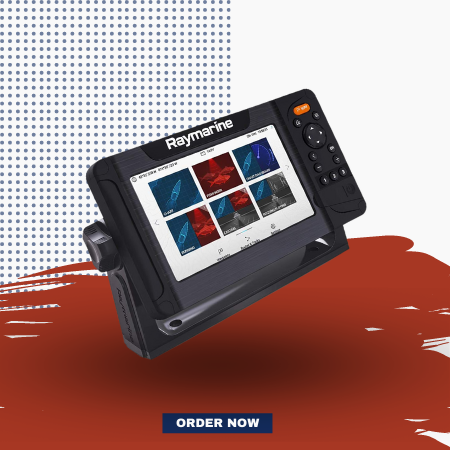 The 7-inch screen helps you focus on the target even on brighter days. It won't let the screen blackout and you can focus on your target and observe it with the high resolution provided by Element.
It has 3 vision features which include down vision, side vision, and Raymarine Realvision 3D sonar. With the down vision technology, you can have a detailed view beneath the boat. Not only this but the side vision provides you the imaging of what's going on the sides of boats. High Real vision 3D sonar lets you see a clear picture of fish.
The best part is you can see all these features all at once on a screen. You have a keypad on the side of the screen which can be used to make yourself more comfortable with this technology. You have a GPS to locate your destination and thus all these features make the Element all-rounder and undoubtedly the best kayak fish finder-GPS Combo.
Pros
The system is easy to understand
All images can be seen at one time
The image quality is great
It's 3 major features make it an outstanding fish finder. You can easily operate it and can observe quality pictures on the screen.
4. Raymarine Dragonfly 4 Pro – Simple To Use Kayak GPS Fish Finder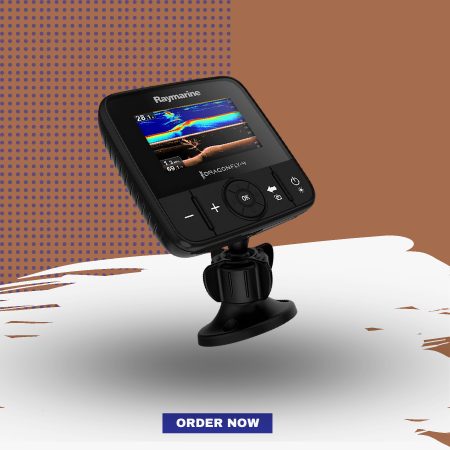 Raymon dragonfly 4 pro is one of the best kayak fish finder-GPS Combo with a 4.3-inch screen. It is called an all-weather fish finder as it has a defogging feature and even lets you observe the readings in high bright environments and on sunny days. It has a high-definition LED and shows you images in sharp colors.
It features dual-channel sonar. Firstly it gives you images of what is underwater. You can see the rocks, vegetation, and other objects on the LED screen. Secondly, it targets the fish with conventional sonar. It detects the location of fish and helps you by targeting them.
Raymarine Dragon 4pro also features a temperature sensor with transom mount CHIRP. The GPS system provides you with a location and makes your trip easier. It has a map for lakes, oceans, rivers, and coastal maps. You can easily locate your destination. It also has a slot for an SD card for data transfer.
It is simple to use with a few buttons on the side of the screen and set it up is kind of effortless. Just take it out of the box, make a connection and here you go. Try reading the manual in case you get stuck somewhere.
Pros
Depth finder
Installed map
Simple to use
With these features and outcomes, it is a great device for its price. Simple installation makes it easy for novices.
5. Lowrance Hook Reveal 5 – Auto Tuning According to Water Changes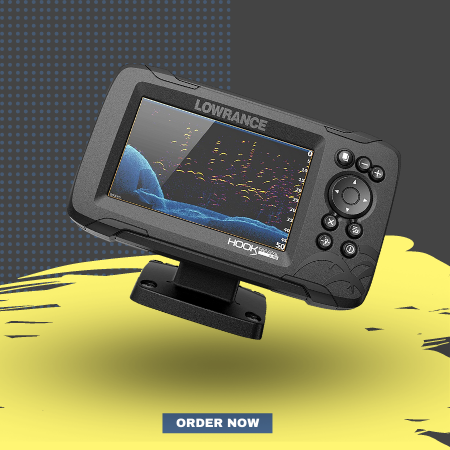 Finding fish is easier with Lowrance Hook 5 as it possesses CHIRP Sonar and clear-down imaging. You can locate the fish through this efficient device and can observe it on the screen. The 5-inch display provides superb clarity and daylight readability.
It has a GPS system through which you can navigate your destination. Waypoints are displayed on the screen so that the journey can be located. There is a drawback that these models neither include maps nor support add-on mapping.
The feature of auto-tuning helps you concentrate on fishing and no time is required to set the sonar. With the support of attuning, the images underwater are revealed on the screen in lesser time. As the fishing conditions change, the Auttuning feature adjusts itself according to and provides you with current images without any delay.
Pros
Auto tuning according to water changes
Supports GPS
Works under high brightness
This is overall a great device but the person who wants to map would not like it much as it lacks this feature. But other than this, the device has a lot of features along with a great interface.
Buyers Guide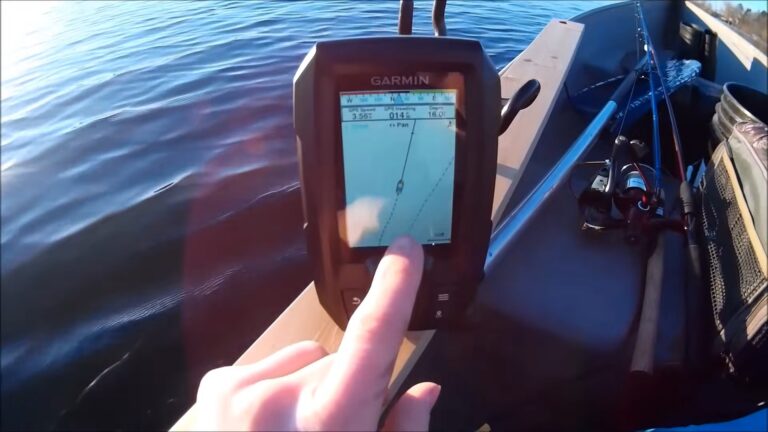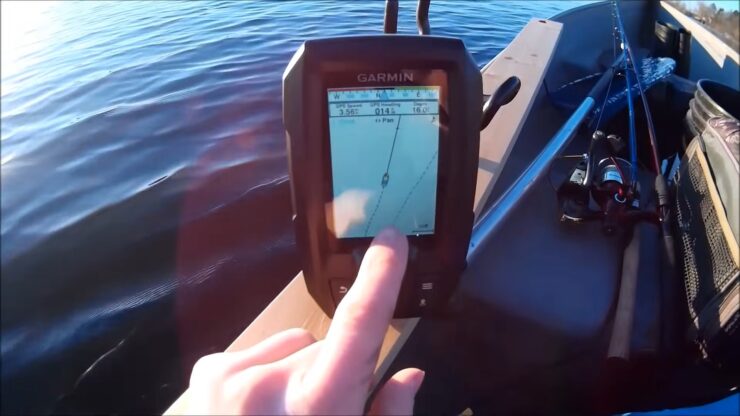 1. Preloaded Maps
The best kayak fish finder-GPA Combo should have a feature of preloaded maps in it so that you can mark your waypoints as well. Other than this it should have an SD slot for the software and maps up-gradation. Many devices come with even 400o maps of lakes, oceans, etc so before buying a fish finder make sure it possesses maps.
2. GPS System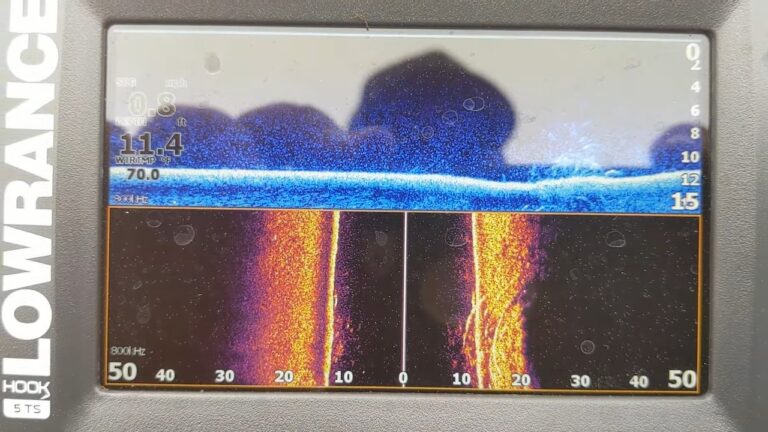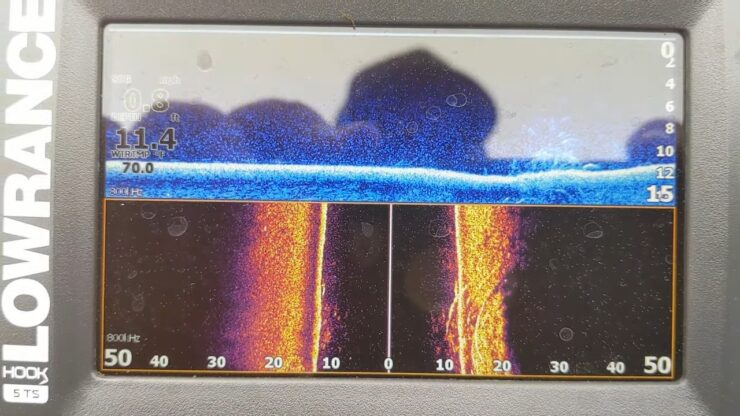 Some fish finders don't come with GPS, they might have all other features but lack GPS. Make sure you buy one with GPS. This GPS helps you in navigation and might show marked waypoints as well on a display. Moreover, some of the GPS even tells you your speed and how much time it would take to reach your desired destination.
3. Screen Display
Some of the screens turn out black in bright daylight and won't let you see the screen clearly. Screens should be readable in high-light environments. The LED or TFT should show you clear images with sharp colors of the objects present underwater.
4. Temperature Sensor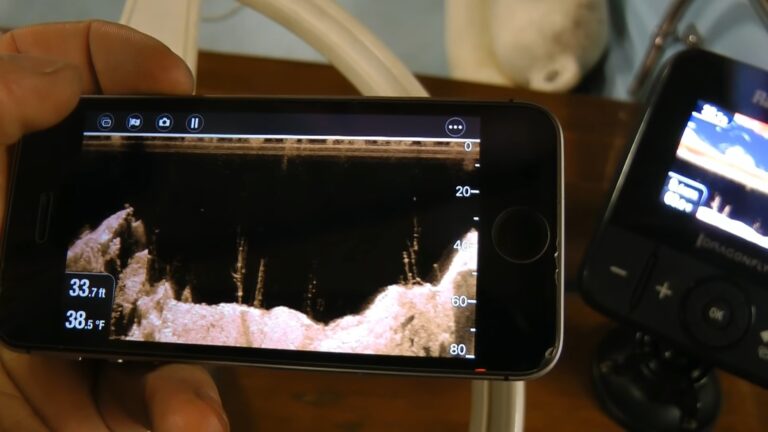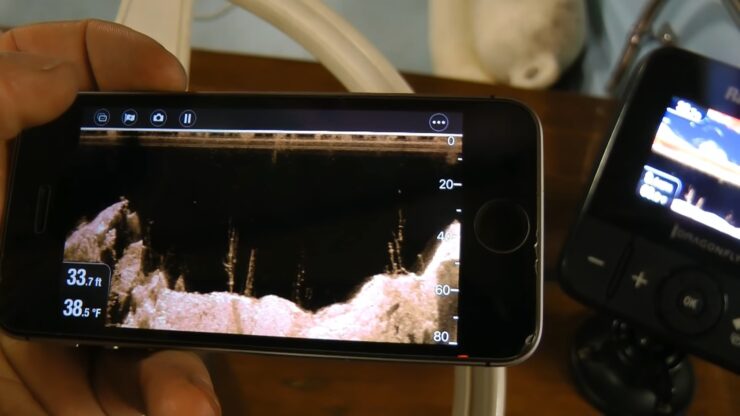 The fish finder should also measure temperature readings. Once the temperature of water changes, it should be displayed on the screen. This is a general feature possessed by almost every fish finder device.
5. Interface
Nowadays fish finders are composed of touch screens. However, some of them still work with both keypad and touch systems. Preferable is that you buy a fish finder with both qualities, this makes it easier to work, in my opinion.
6. Waterproof and Fog Free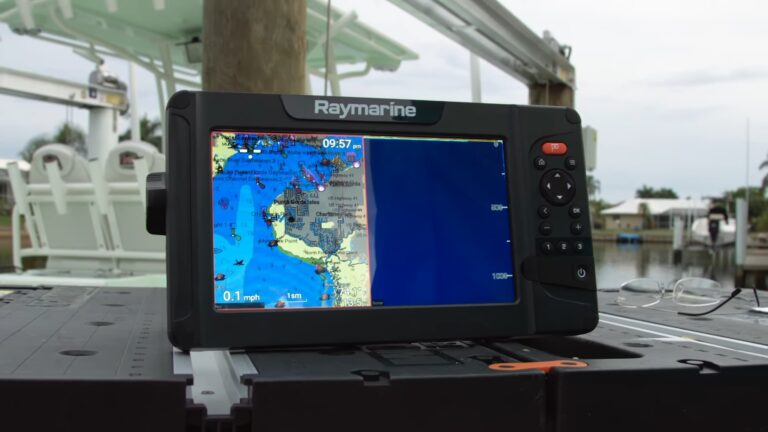 Make sure that your screen is waterproof otherwise in the rain or in shallow waters, the water splash could cause you to lose such an expensive device. If you have bought one without waterproof quality then cover its top and sides with some plastic material. Moreover before buying a fish finder make sure it doesn't accommodate fog inside the screen otherwise at low temperatures the screen would not be able to perform well.
7. Device Installation
The device should be compact and should be of average size so that even if you have to change the boat you don't have to change your fish finder with it. You can adjust the fish finder in your new boat. Other than this, the fish finder device should be installed easily, it shouldn't take long for you to fix it.
FAQs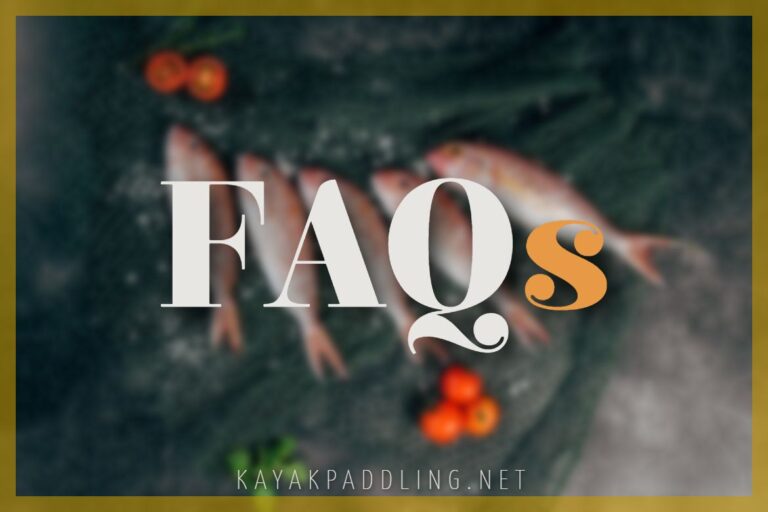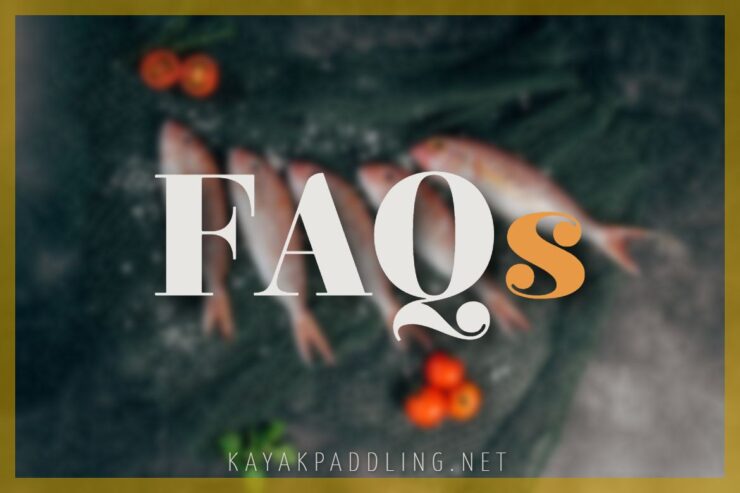 1. Is Fishfinder worth it on a kayak?
Fishfinder is definitely worth it on a kayak whether you buy a small fish finder or with a big screen. The fish finder not only helps you in locating the position of fish but also other structures underwater it also guides you with a map and lets you know about the water temperature.
2. What is better side imaging or down imaging?
Both are best in their own ways. The side imaging helps you if you are in shallow water and want to catch a fish from the sides of a boat. The latter one is efficient in case you want to catch the fish vertically. The choice is up to you.
3. How does a fish finder work on a kayak?
The fish finder works on a simple principle, the sonar wave is set down and when it hits the object either it's fish or vegetation or rocks, it bounces back. This wave is transformed into an image and is displayed on the screen for an underwater view.
Conclusion
The market is full of Best Kayak Fish Finder-GPS Combo, variety in price and features are available. You can choose a fish finder according to your budget. You don't have to worry if you are tight on the pocket, as even a 4-inch fish finder has a lot of features. Just make sure you buy a waterproof fishfinder with a reliable battery and cover it in a box to save it from water exposure. We have also brought you our Top Picks which might help you in making a decision.
Lowrance Hook2 is affordable for everyone with enormous features which would definitely make it the best kayak fish finder-GPA Combo indeed.
Garmin Striker 4D is not waterproof but is highly reliable and has a great interface and stunning display.
Lowrance Hook Reveal 5 does not have preloaded maps but has other features which overcome this drawback.
Good luck with your decision in finding the best kayak fish finder-GPS Combo.