Whether you just want to float on the water or have a calm fishing experience down the lake or want to go on a serious excursion on the ocean, the only way you will have the most amazing experience is if you're riding the right kind of boat. Trust us when we say, the ideal kayak makes one hell of a difference and that is why we have gathered today to tell you all about the Intex Mariner 4.
This is a very suitable yak that is not going to break your back with its price tag. It is affordable and offers almost everything one can hope for. The Mariner 4 is a well-crafted boat that is made out of rigid material, is inflatable, and very well-capable of moving around in a wide range of waters. With this yak, you can easily perform boating on a calm lake or flowing warm water with no worries about it getting damaged in the process.
We know that by now you must be thinking that "Woah! This boat must be pretty expensive" but it isn't. The yak comes at a very affordable price point and we know how this might surprise you but it has everything that you can possibly hope for from a reasonably priced boat.
Every individual who wants to invest in a yak is willing to go an extra mile only if the kayak he is going for is offering a bunch of additional features. With Mariner 4, you only get what you pay for. No additional features and no add-ons that you might never use. But before you put your money on it, it will be wise if you take a look at all the aspects of this boat in detail.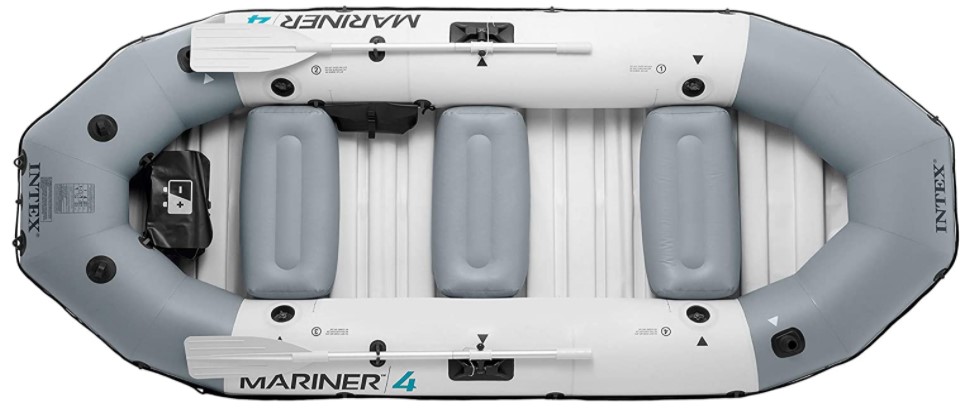 Features: Intex Mariner 4 Inflatable Boat
Length – 129 inches
Weight – 77 lbs
Weight capacity – 880 lbs
3 Layer heavy duty PVC
Construction and Design
When it comes to the product manufactured by Intex, we have told you that this company has been designing and then creating products since you might have not even been born. Once we started looking for an affordable yak that will fulfill all our leisurely needs, we knew we could trust this brand by eyes closed and that is exactly what we did and didn't regret.
The Mariner 4 was designed while keeping a worriless trip in mind. Whenever we come across an inflatable boat, we automatically think about what will happen if it gets punctured during the ride. Well-rest assured Intex has taken care of that by integrating this boat with dual air chambers that if one of them gets punctured unwittingly, the other chamber will keep the boat afloat until you have arrived at the shore.
The measurements of the boat have also been thoroughly considered and it is spacious enough to distribute weight on the entire boat equally so that it doesn't trip. The boat is pretty spacious even if you tag along with all your friends and a lot of gear on board.
Highly Durable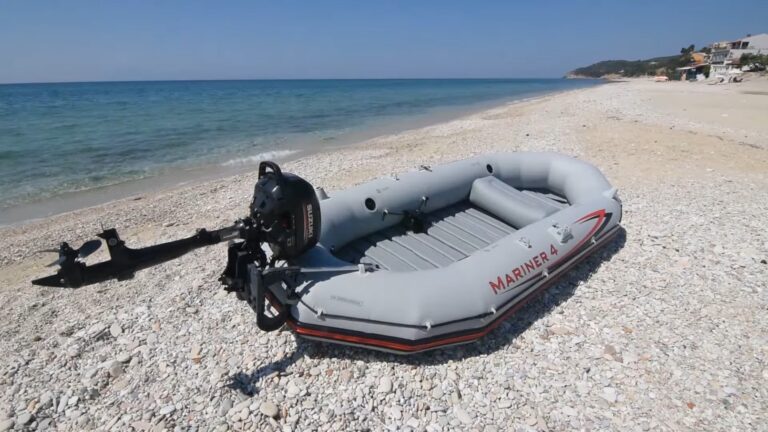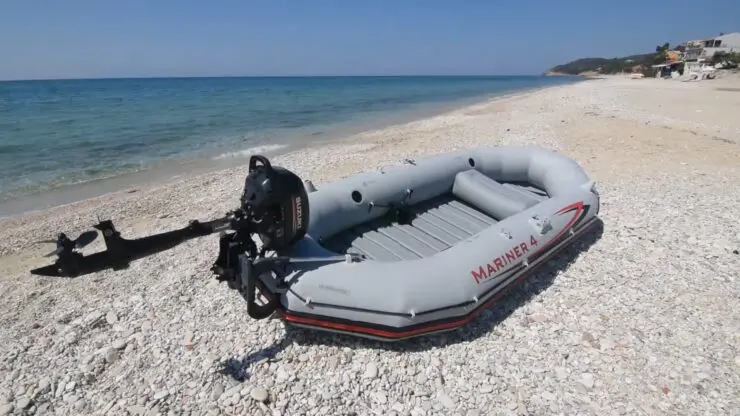 The overall construction of Mariner 4 is very durable and rigid. We know how durability is the top most concern of any buyer of a yak and so does Intex. The brand has used high-quality and heavy duty materials for this yak to ensure it doesn't get damaged while on the trip.
It also features three layers of separate PVC that will provide you with the stability and strength you need on the external side. The layers provide maximum resistance against UV damage, abrasions, and collisions while extending the overall life quality of the boat.
Another benefit of PVC is that it keeps the boat airtight so that you don't have to inflate it over and over again. The company has also lined the outside of the boat with a line guard that keeps the yak damage free from potential rock hits. It also comes with a repair kit so you can make necessary fixations to the boat as you go.
Overall Capacity
The Intex Mariner 4 is a spacious and very comfortable boat to enjoy. The boat is quite roomy and it can carry up to four people in one go very conveniently. you can also carry the gear you might need on the ride-along.
It has a maximum weight capacity of 880 lbs which is unlike something we have ever seen before. This much weight capacity is more than enough for carrying four adults along with coolers or crates to store your fish while your kayak.
Performance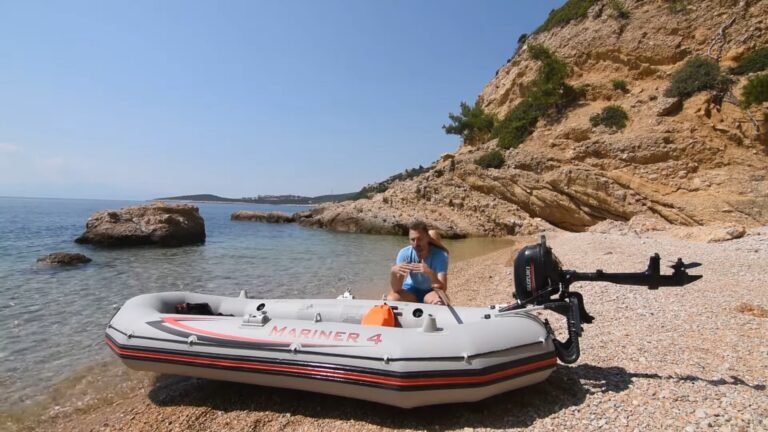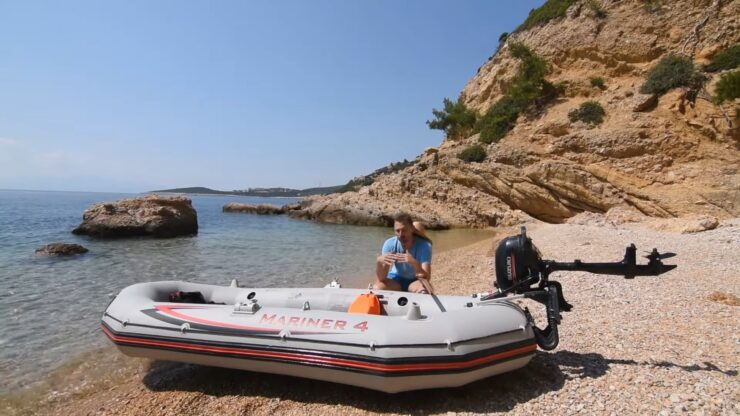 You're absolutely going to fall in love with the performance of this boat. It is very easy to set up and even easier to maneuver. The lightweight properties of the boat make it easy to keep it on track and maneuver while the paddlers can enjoy a fun evening on the water.
The boat has also been backed by a 4-year warranty so you can always get it replaced if it has gotten damaged.
Final Thoughts
So, the Intex Mariner 4 is an affordable kayak that offers you a bunch of features. It is an inflatable boat that is very easy to set up, provides you with a durable and stable ride, doesn't get punctured, and is highly recommended by all the kayaking experts.
If you're looking for a boat to spend a nice sunny day on and spend your leisure time fishing then choosing Mariner 4 would be really beneficial in terms of comfort, performance, and budget.
B00CMBTCHW