Kayak rod holders offer additional protection against damage from a variety of factors, including dense vegetation cover, changing environmental conditions, and fish movement. They are available in a variety of types and offer varying benefits. The most notable among these include the increased storage space for the rods, which keeps the kayak organized and mess-free.
However, not everyone is fully aware of the detailed advantages and disadvantages of these tools, and thus, we have developed this guide to the kayak rod holders: mounts, brands to help you know about them in detail. So, let us dive into the article without any further delay.
Types of Rod Holders
There are multiple types of rod holders available around the market that differ in terms of their structure and design, and functions. Most common among these include adjustable rod holders, flush mount rod holders, vertical rod holders, and horizontal rod holders. All of these are discussed below in detail for your convenience.
Adjustable Rod Holders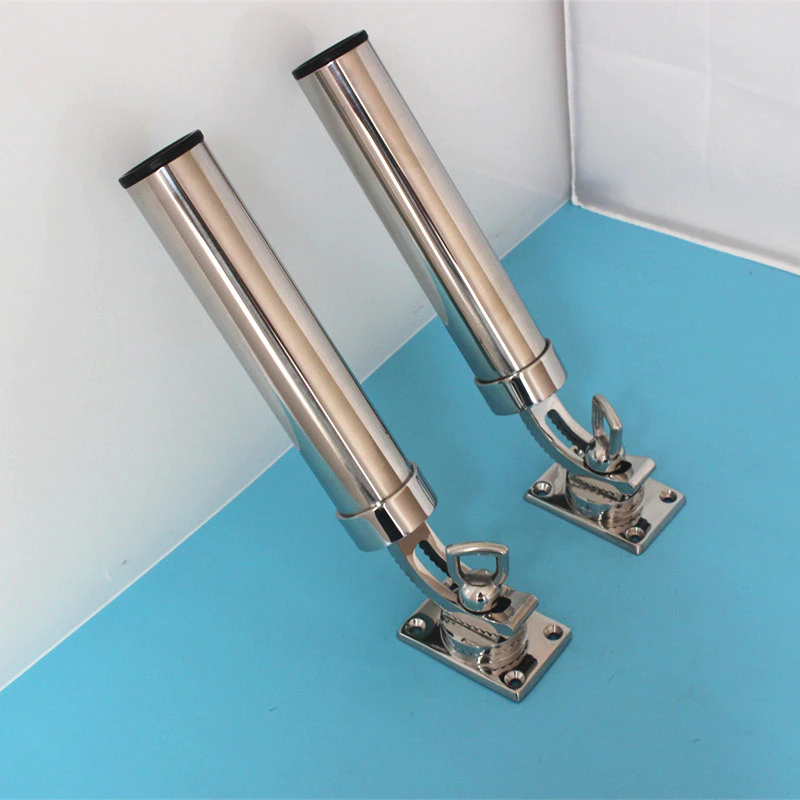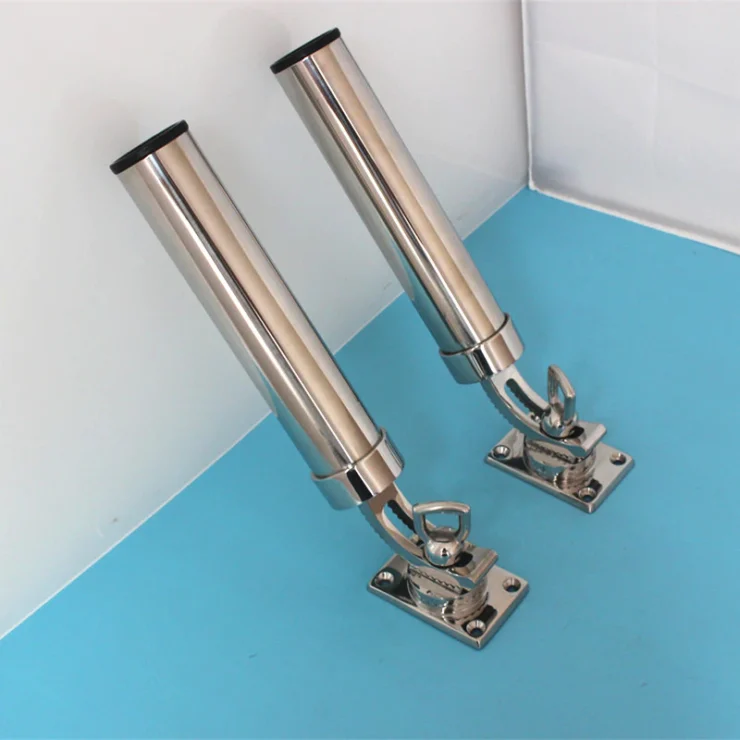 The adjustable rod holders offer a variety of benefits to users of diverse backgrounds and are mostly responsible for keeping the reel close to the angler, which ultimately keeps it away from the water. We usually suggest using these when you are moving between spots. They are termed adjustable because of their movable neck, which can be modified according to your convenience.
Similarly, their base is highly versatile in nature, and you can easily mount it in multiple places around the kayak without any installation issues. Another remarkable benefit of these rods is their ability to move in a variety of directions, which enables you to use them as a replacement for horizontal and vertical rod holders.
Flush Mount Rod Holders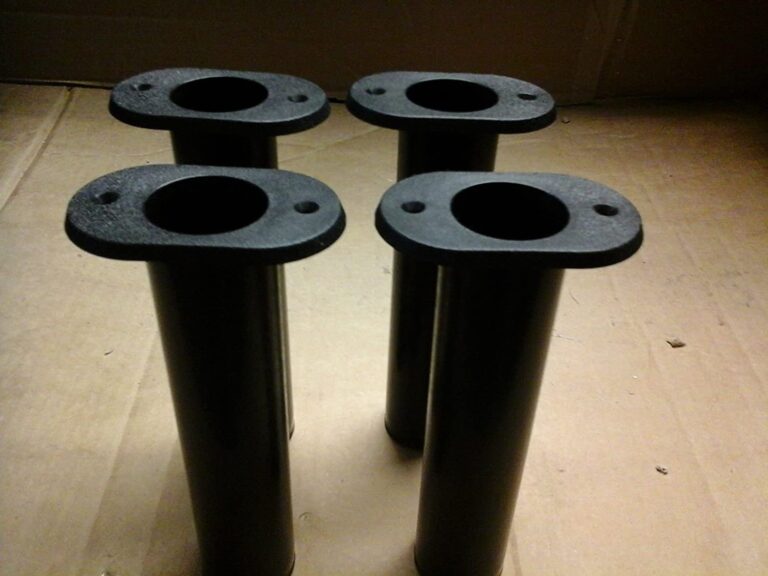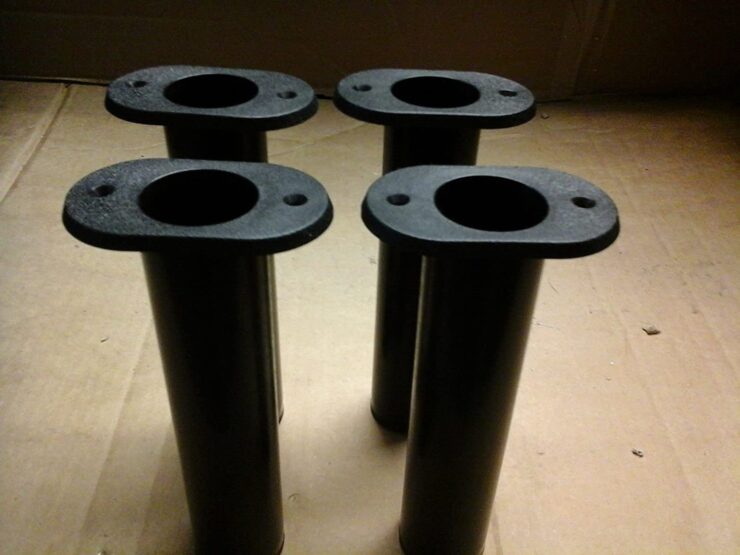 Next up, we have the flush mount rod holders that are highly popular among users and are the most purchased among all different types of rod holders included in the list. These rods are characterized by increased support for fishing bait and are usually recommended for hefty baits that are difficult to control otherwise.
Furthermore, in these options, the rod tube is mostly located below the deck and keeps the collar close to the reel. Hence, improving the overall performance of the rod and offering remarkable benefits. To our surprise, these flush mount rod holders are also relatively easier to install and can be assembled at home without any expert guidance. We highly suggest installing them behind the seat after measuring the available space underneath the deck.
Vertical Rod Holders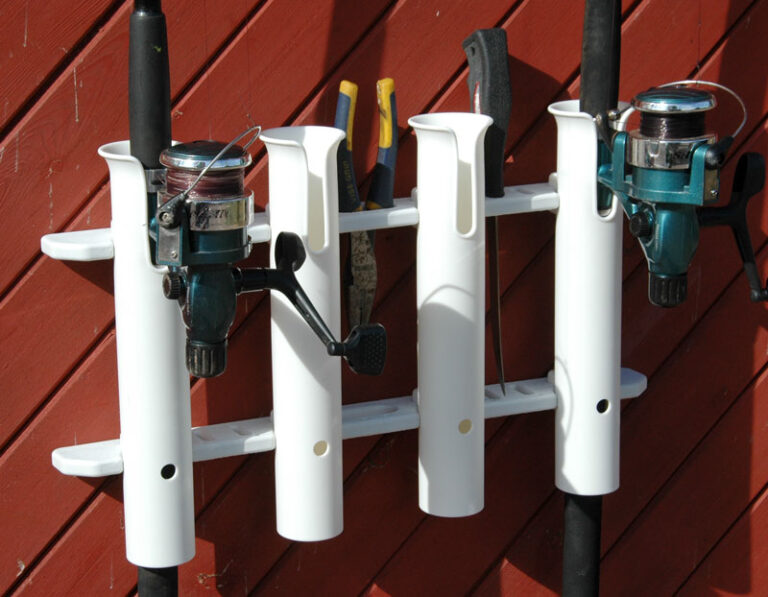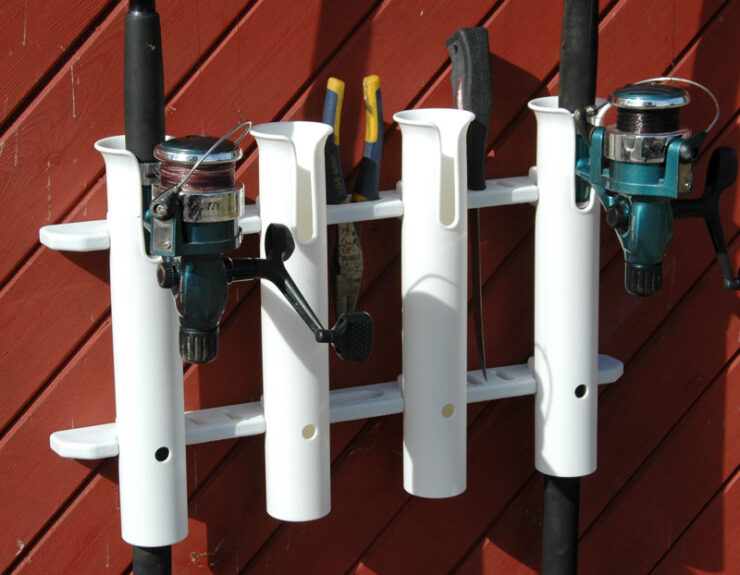 Vertical rod holders offer the basic benefit that comes to our mind when we think of a rod holder. Yes, they are used to store and transport the rods from and to the fishing area. You can use these holders to carry up to 5 to 6 rods without breaking them. However, their rod carrying capacity varies depending upon their design and material of construction.
These products help you to keep the rods organized throughout the day and also protect them from getting damaged due to a variety of factors. Thus, contributing to their long life. We highly suggest installing them with a live well for additional benefits. However, be extremely careful while using these rod holders. Leaving the rod inside the holder while fishing might lead to breakage due to fish movement and can incur additional maintenance costs on you.
Horizontal Rod Holders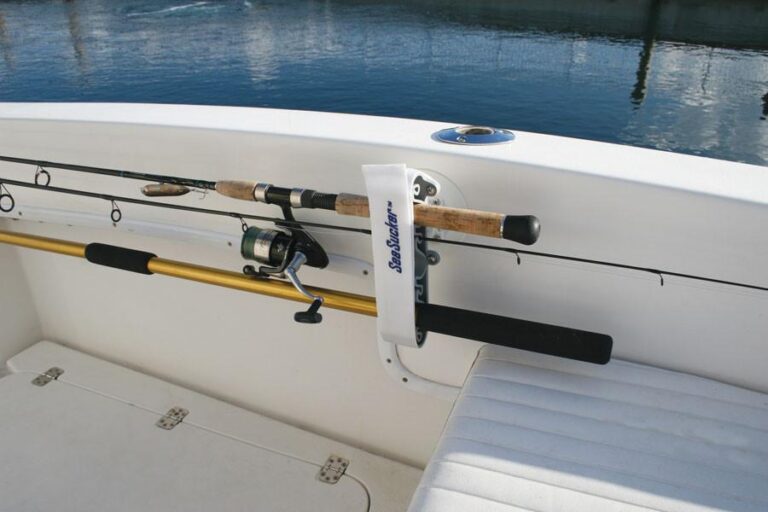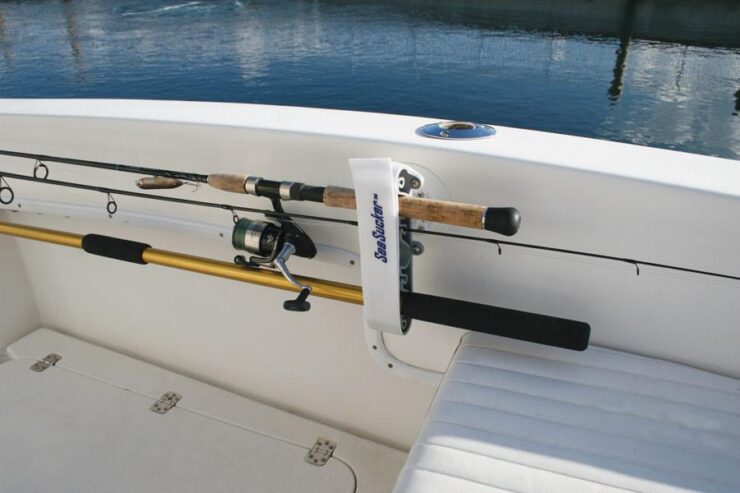 Last but not least, horizontal rod holders can be of great help while moving through dense vegetation cover such as thick bushes in order to catch the prey. These holders offer a protective layer and prevent the rods from getting damaged due to constant collision with the bushes, overhanging trees, and other related substances. Hence, contributing to their long life and exceptional performance efficiency. However, they are larger in size and might take up additional space for this purpose.
Kayak Rod Holder Brands
There are multiple well-known brands around the market that manufacture performance-efficient and durable rod holders and are highly popular among users of diverse backgrounds. These include; RAM mounts, Shamrock paddling, YakAttack, Scotty, and Stealth Rod Holders. You can read the reviews about their products on different websites such as Amazon and Walmart if you are interested in purchasing their products.
How to Mount Rod Holder on a Kayak?
Following steps can be followed to install rod holders on a kayak. Firstly, we suggest installing a backing plate for increased support and then using stainless steel nuts to secure the inner portion of the hull. You can use pop rivets and other related materials for this purpose for say installation.
Then, close the bottom of the holder using a cap in case of flush mount rod holders. Similarly, if you are using adjustable rod holders, fold them in a flat position for trouble-free transportation. Afterward, secure all holes with proper adhesive materials to prevent the inflow of water, and you are good to go.
Frequently Asked Questions
What is the best place to put a rod holder on a kayak?
If you are using a sit-in kayak, you might face difficulty while reaching various tools and equipment, especially rods. Thus, for such kayaks, we suggest installing the rods near the seat and behind the paddler to reach them comfortably without putting in additional effort.
What size rod is good for kayak fishing?
For kayak fishing, it is suggested to keep the length of the kayak between six to eight feet to avoid management issues. This is considered as the optimal rod length, and it is highly dependent upon your movement pattern, the environment around you, and the casting distance to achieve the desired results.
Is a shorter rod better for kayak fishing?
Yes, the majority of the pros recommend a shorter length for casting as it can contribute to remarkable precision and accuracy. This is especially useful if you are moving in the backward direction and are often faced with canals and creeks. During such situations, the shorter rod will help you cast effectively and lead to remarkable results.
Wrapping Up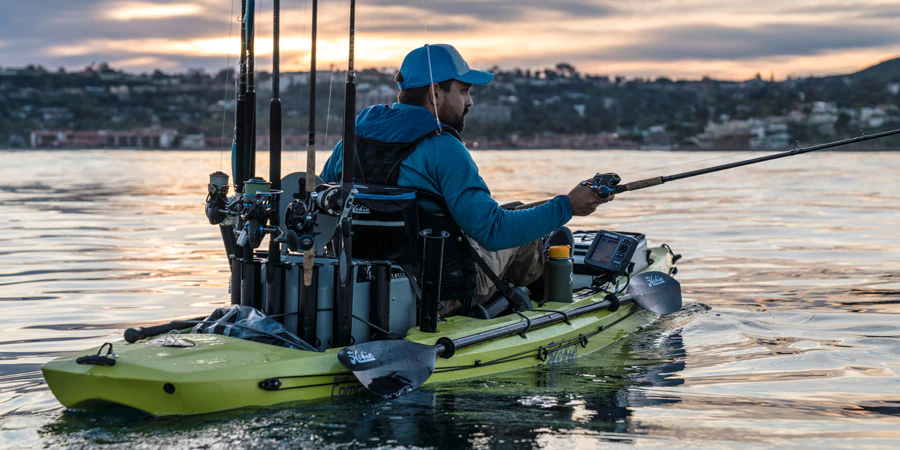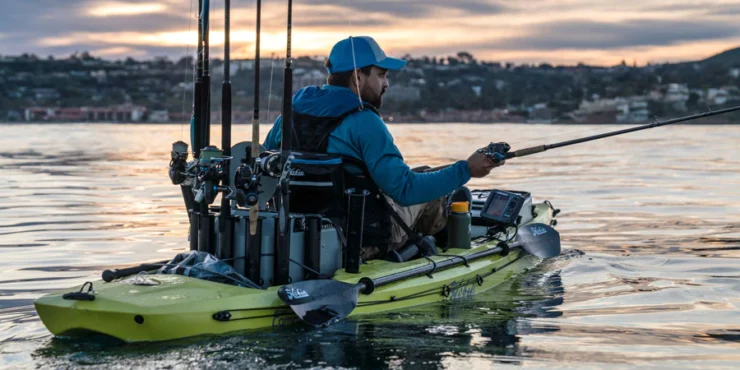 Kayak rod holders are available in a variety of types that offer varying benefits and installation procedures. The most common among these types include flush mount rod holders, horizontal rod holders, vertical rod holders, and adjustable rod holders. Similarly, due to their high demand, they are manufactured by a diverse range of brands and are available at different price ranges across the market. Read the above-mentioned guide to kayak rod holders to know more about these amazing fishing tools.