Investing in outboard motors is not a joke. They cost a lot of money. You can't just buy another one if they aren't living up to your expectations. That's why you've to know them and pick the best one.
So, which outboard motor should you get, Suzuki 4-stroke outboard vs Yamaha?
Obviously, price-wise, Yamaha is much more expensive than Suzuki due to being popularity. But it has a great resale value. On the other hand, you can get more HP in the Suzuki motor for a lesser price.
Also, Suzuki offers a 5-year warranty period while Yamaha only offers 3 years. Finally, Yamaha dealers are greater in numbers than Suzuki dealers.
But this is not the entire discussion. There are performances and build qualities to talk about.
So, read along if you want to know every little detail about them.
Outboard Showdown: Suzuki Marine vs Yamaha Motors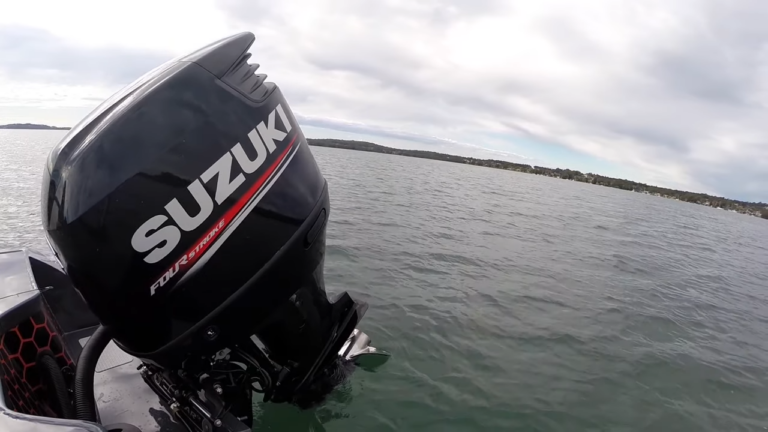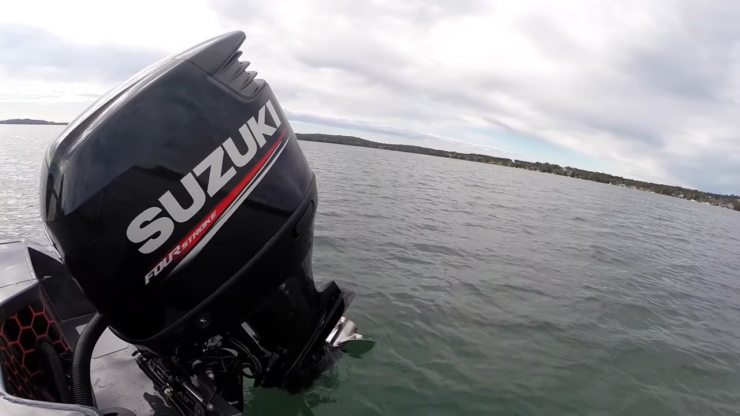 Even 10 to 20 years ago, Yamaha was the only company that sold top-end outboard engines. But Suzuki has caught up and their rivalry has gotten more intense than ever.
As a result, nowadays, you can see more and more Suzuki outboards in any marina.
So, which one is the best? Or rather which one gives more performance for the money? Like, Sea Ray vs Bayliner, you can't really tell which is better without knowing them.
That's why we've come forward and made a short table for you.
Features:
Suzuki Outboards
Yamaha Outboards
Price:
Fairly Cheaper
Expensive
Resale Value:
Low
High
Warranty Period:
Year 1-3: Factory Warranty
Year 4-5: Dealership Warranty
3 Years of Factory & Dealership Warranty
Availability:
Less
More
Access to Dealership:
Hard
Easy
Build Quality:
Superb
Great
Top Speed:
45-55 MPH
50-65 MPH
Life Expectancy:
2000 – 3000+ hours
1500 – 3000+ hours
These should be enough to give you a first impression. So, which one are you liking more?
Suzuki Marine vs Yamaha Motors: Detailed Comparison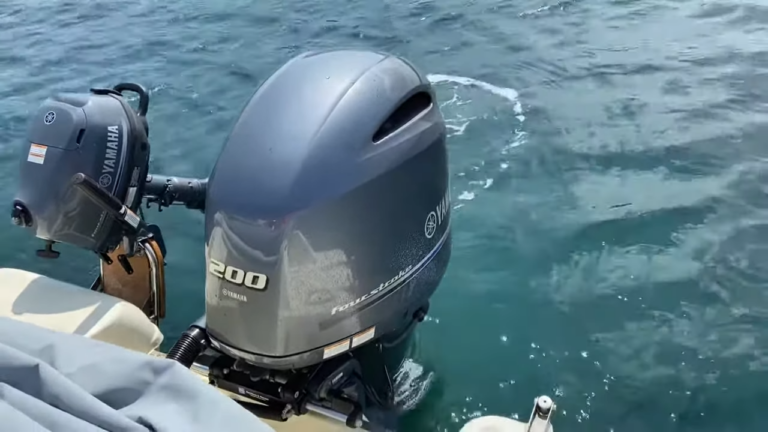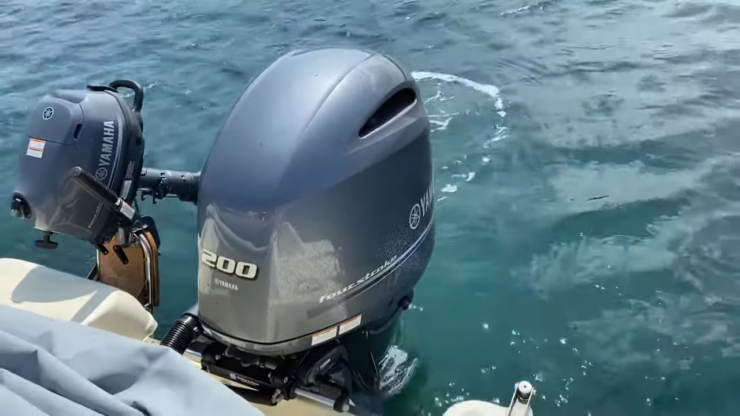 If you still haven't made a choice, that's absolutely fine. Because we're about to head into a more thorough discussion about all of these features.
So, stick with us till the end.
Price Point
Price range is the first and in most cases, the only category that people care about. A high-end outboard can cost more than 20 thousand US Dollars.
So, for a hobby, this price is more than enough to make you think twice.
But you're not that out of luck. Well, in a sense. Because Suzuki offers great outboards for a reasonably cheaper price. They have been trying to impress customers for a long time.
And quite frankly, most Suzuki users are extremely happy and brand-loyal. Also, in the Suzuki line-up, you can get outboards with more horsepower for a cheaper price.
For example, a 250 HP Suzuki motor will always be faster than a 200 HP Yamaha. Since they are almost all priced the same, it's up to you.
On the other hand, due to being popular, Yamaha outboards are really expensive. If you go to a marina, you'll see that at least 6 out of 10 motors are Yamaha motors.
So, if you want to join the trend, you can always go ahead and buy a Yamaha outboard. They might be expensive but they do offer top-of-the-line performances as well.
Winner: Suzuki takes the crown in this category.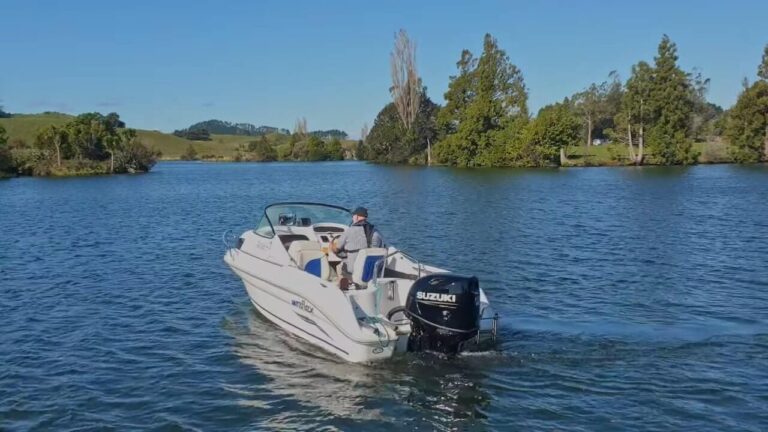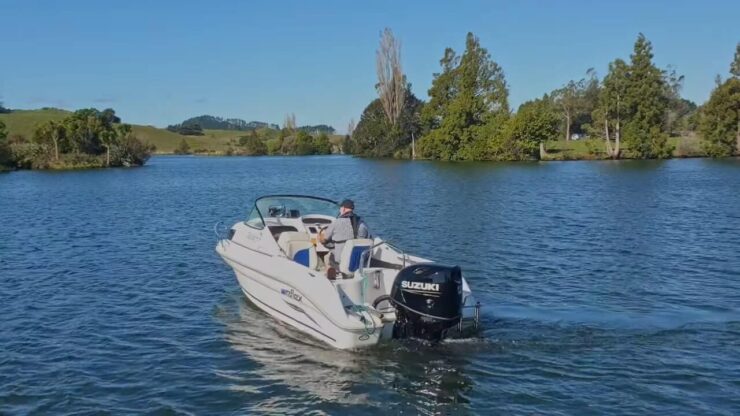 Resale Value
After the price point, the next thing that comes up is the resale value. Which outboard gives you the best resale value?
Well, the answer is pretty simple. The most popular one will sell faster at a better price. So, if we're talking about resale value, the Yamaha wins by a long shot.
Since Yamaha has popularity, you'll get a better price as well. Also, Yamaha dealerships are everywhere and they can even solve Yamaha 300 outboard issues. That's why it's easier to keep a Yamaha in pristine condition.
However, that's not all of it. For the last couple of years, Suzuki has been showing great resolve and offering prices you can't ignore. That's why, nowadays, you can see more Suzuki motors than before.
So, even though their resale value was low before, it's getting higher. But this still may seem like a risk you may not want to take.
Winner: Yamaha levels the competition.
Warranty Period
If you've come this far, you're probably facing a dilemma. Suzuki is cheaper in the same performance range but Yamaha has greater resale value.
But there's a warranty period to consider. This matters a lot since we're talking about a lot of money here.
In terms of warranty, Suzuki has always offered more. A standard Suzuki outboard engine has 5 years of total warranty. But only the first 3 years will be covered by Suzuki. Then the Suzuki dealership will cover the 4th & 5th years.
On the other hand, Yamaha only offers 3 Years of warranty for 4 stroke outboards. This is both a service and a dealership warranty.
Winner: Suzuki takes back the lead.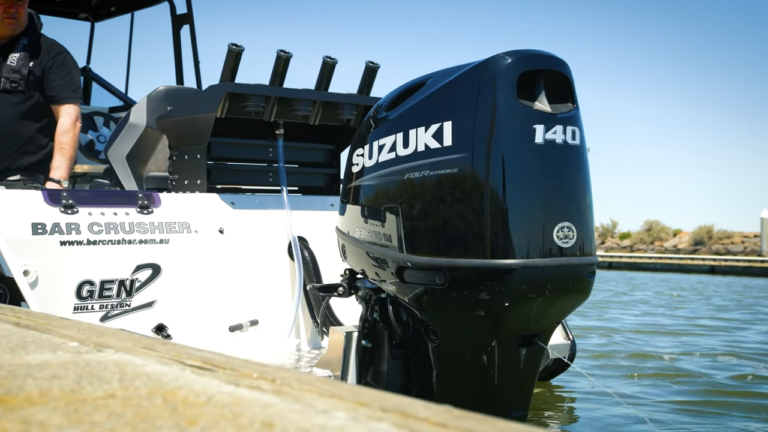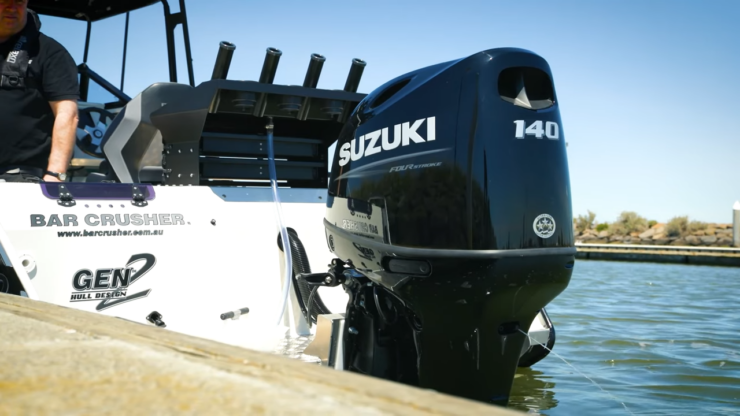 Availability & Access to Dealership
You can't just buy a boat and be done with it. There's a lot of maintenance to do and it's quite impossible without a dealership.
On top of that, Suzuki outboards also aren't always available in all states. Their presence has increased but their availability is still poor.
On the contrary, Yamaha dealerships are everywhere and can be found easily. There are 100 Yamaha dealerships to only 8 Suzuki dealerships.
If you've come this far and really been liking Suzuki, don't be disappointed. By taking proper care, you can keep your outboard engine brand new.
Winner: Yamaha Motors levels it again.
Build Quality, Top Speed & Life Expectancy
With price and availability covered, let's talk about build quality and top speed. There's also life expectancy to consider.
First up, Yamaha's build quality is very impressive. They're extremely reliable as well. To top that off, Yamaha outboards have a higher top speed of 50 to 65 MPH.
On the other hand, the Suzuki outboards also have superb build quality. Also, Suzuki engines rarely need repair.
But in the top-speed category, they are just decent but not the best. Usually, a high-end Suzuki outboard can reach 45 to 55 MPH. But it can be improved by using good props with any Suzuki outboard.
Finally in terms of life expectancy, with great care, both of them can last up to 3000 hours and more.
Winner: Yamaha Motors scores the determiner and wins.
FAQs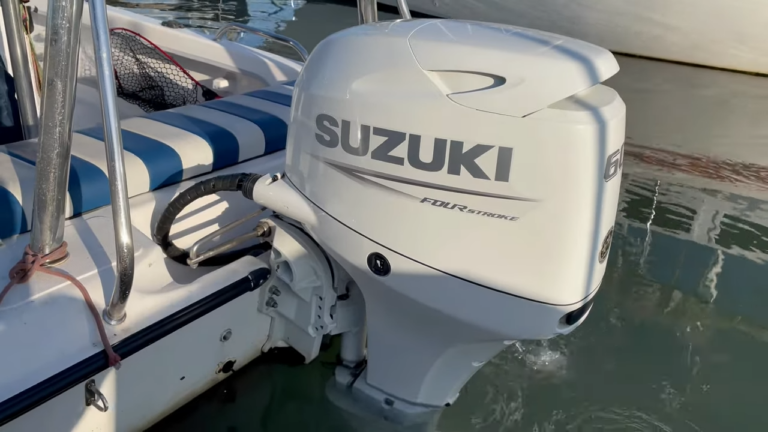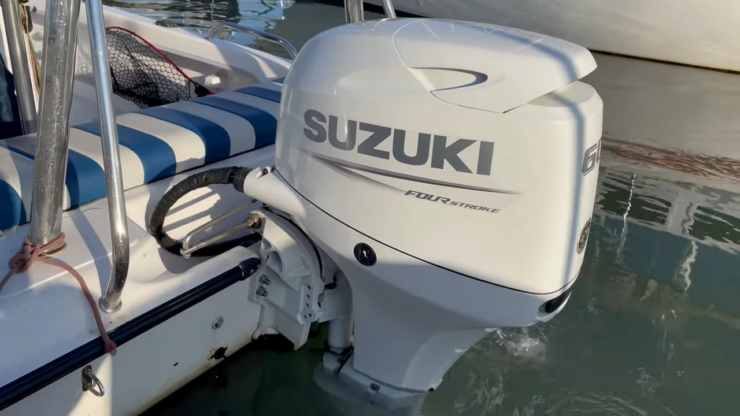 1. Why are Yamaha outboards so popular?
Yamaha has been at the top of the market for more than 30 years. Yamaha motors are extremely reliable and extraordinary. Nowadays, around 6 out of 10 boats have Yamaha outboards.
2. What year did Suzuki start making 4-stroke outboards?
Suzuki DF9 was the first 4-stroke outboard released by Suzuki. Since then, they've released some outstanding models and have impressed customers.
3. How many hours will a 4-stroke outboard last?
A 4-stroke outboard can last up to 1500-3000 hours. The average usage of a boat is 200 hours per year. So, a good outboard should run fine for at least 8-10 years.
4. How many hours will a Yamaha last?
Yamaha outboard engines are some of the most popular on the market today. They are reliable, fuel-efficient and offer great performance. They typically last up to 3000 hours of use.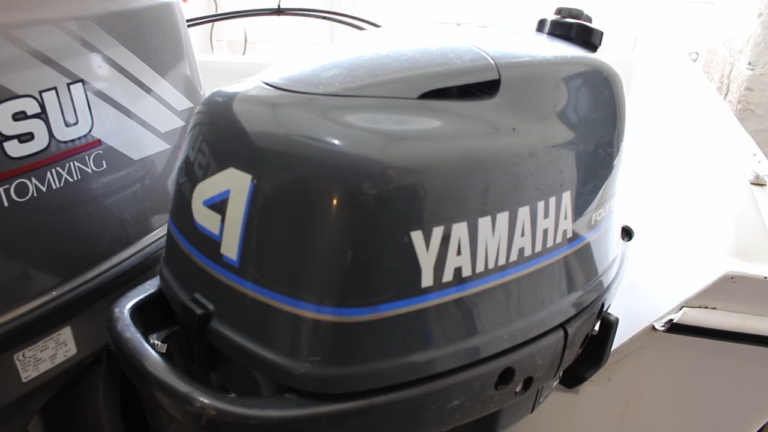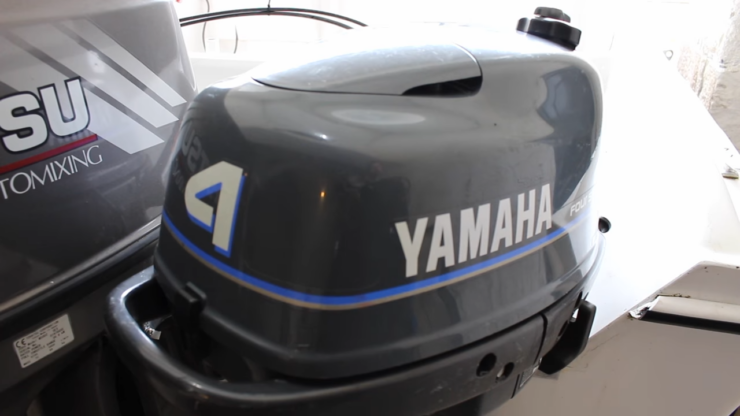 5. How often should you change the oil in a 4-stroke outboard?
The average time for an outboard to consume oil is about 100 hours. This means that it's likely you'll need to change the oil every 100 hours or every three months.
6. Do 4-stroke outboards require less maintenance?
There is a common misconception that 4-stroke outboards require less maintenance than the older 2-stroke models. In fact, both types of outboard motors require regular care and attention in order to keep them running smoothly. Here are some tips for keeping your 4-stroke outboard running at its best:
Keep the engine clean. A buildup of oil, dirt, and fuel can cause serious engine problems. Remove all traces of debris using a motor oil cleaner or solvent followed by a good washing with water.
Check the air filter. A dirty air filter will reduce performance and increase fuel consumption. Change the filter every 15,000 miles or when it starts to show signs of wear.
Check the spark plugs. Dirty or fouled plugs can cause loss of power and possible engine damage. Replace plugs every 6 months or as needed.
Check gears and bearings occasionally. Gears and bearings can become misaligned over time, causing reduced performance and potential engine damage. Inspect gears and bearings once a month or as needed
Final Words
That was everything we could gather on Suzuki 4-stroke outboard vs Yamaha. Hopefully, now you have a better clarification about both of these amazing motors.
Finally, good luck with the purchase!