If you're starting to get into fishing and want to learn more about this activity, we have you covered. There is no shortage of info about fishing, as well as fishing equipment, online.
Discerning what information is valuable can be difficult and time-consuming considering there is also a lot of incomplete and incorrect information out there. That is why we took it upon ourselves to do the research and cut your work in half, as well as provide you with all you need to know in the blink of an eye.
Getting properly acquainted with your fishing equipment will help you better understand how to tackle this activity head-on and improve your skills greatly. The fishing rod has many parts, one of which is the leader, and learning about them is essential when it comes to boosting your skills and fishing like a pro.
That is why we're here to provide you with a guide to explain what a fishing leader is, what types of fishing leaders exist, and what benefits you can expect from it. You won't have to spend an eternity trying to find info on your own—reading our guide will take no more than a few minutes. Forget about wasting time and dive right into learning!
A Guide to Understanding a Fishing Leader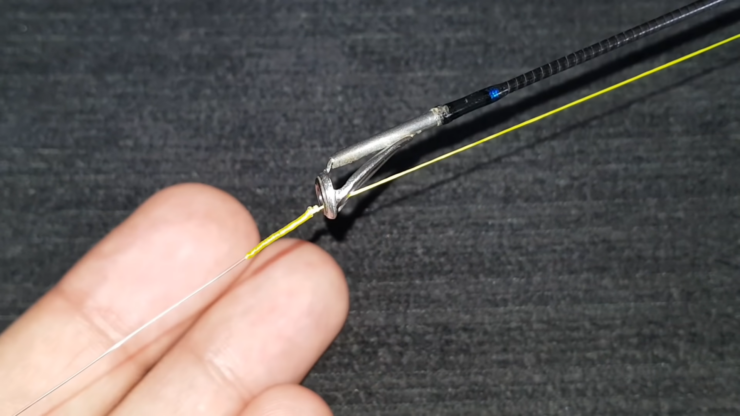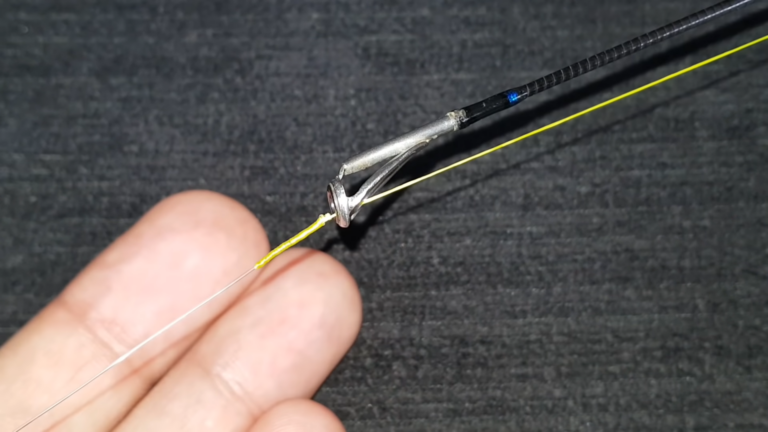 A fishing leader is essentially a piece of your fishing line. It's extra strong, and it attaches between the very end of your line and the lure and hook. It's a lot less visible to fish but also a lot more resistant to breaking than your fishing line. It comes with a variety of benefits that will help your fishing journey be as smooth-sailing as possible.
There are also several types of fishing leaders to choose from, and knowing exactly which one is best for your needs is crucial to having the best experience. That is why we provide you with a list of the main fishing leader types and explain how they work so that you know which one to choose and why.
Types of a Fishing Leader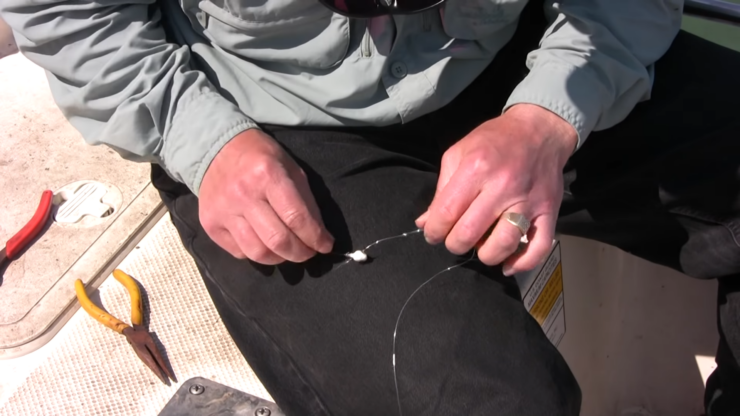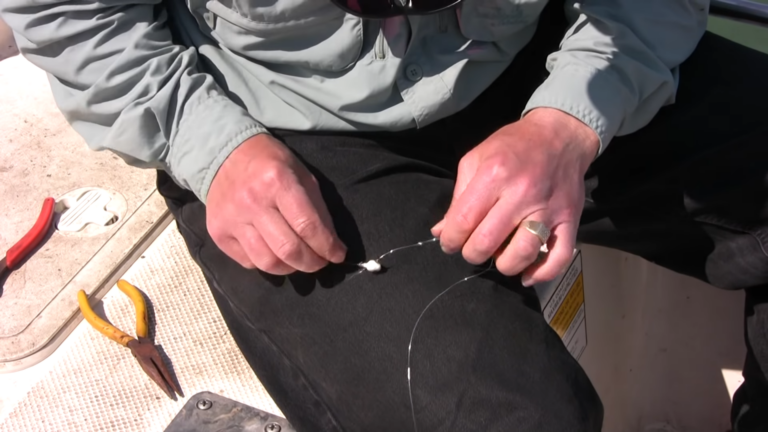 There are two main types of fishing leaders—a standard monofilament leader and a fluorocarbon leader. Take a look below to find more details about each of them:
1. Standard Monofilament Leader
If you want to go for an affordable option, the standard monofilament leader would be the best choice. This one uses only one strong and thinly-spun line and is relatively the most affordable. It is typically capable of absorbing water and sunlight, and it is abrasion-resistant.
You can also look forward to it being stretchable and flexible, which means that working with it won't be difficult when you need to tie several knots. It should also be able to withstand the impact of more aggressive fish, which is a plus. However, since this leader usually absorbs sunlight, it is prone to deteriorating faster due to exposure to UV light, which is something you want to keep in mind.
2. Fluorocarbon Monofilament Leader
As opposed to the standard monofilament leader, the fluorocarbon one does not absorb water or sunlight. That means you won't have to worry about it lasting for a short period of time and wasting money getting a new one any time soon. It is similar to the first one we mentioned only in the way it works, which means it uses a single line or strand.
However, it is way less porous, and it is also less visible to fish. It also doesn't stretch as much, so feeling smaller bites will be much easier using this leader. This leader is also very resistant to abrasion and offers excellent knot strength. The only downside is that is normally a bit more expensive than the standard monofilament one.
Fishing Leader Benefits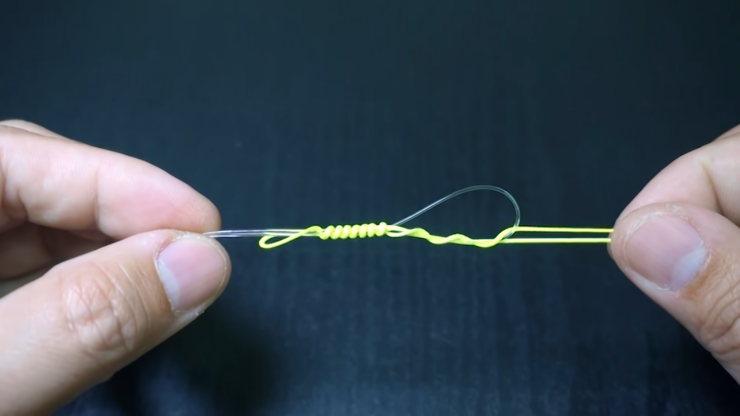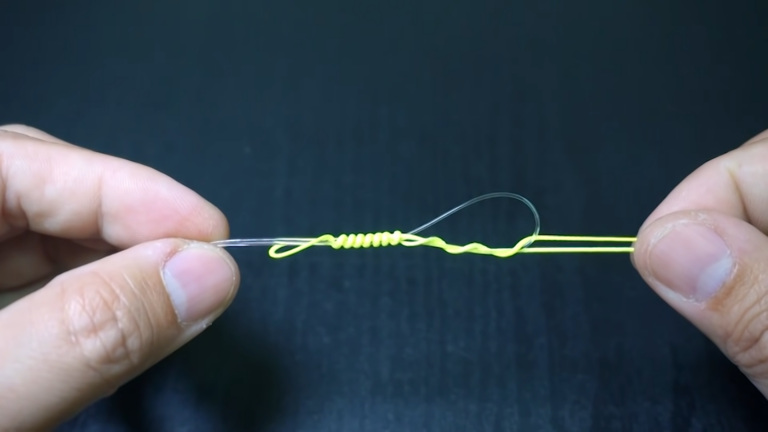 Now that you know what types of fishing leaders are out there and how they work, it's time to learn about the key benefits they provide. The list below contains all the details—check it out:
1. No Line Breaks
One of the most common inconveniences you can encounter when fishing is having your line broken. This obviously results in you losing the fish and having to replace the line to start all over again. There is a number of causes behind your line breaking, including sharp objects like a rock under the water where you're fishing or your fish biting the line. That is why having a fluorocarbon monofilament fishing leader would come in super handy—it is higher in strength and durability, so the chances of your line breaking are reduced greatly.
2. No Line Visibility
Another very important thing to consider that helps you make your fishing journey smooth-sailing is the reduced visibility of your fishing line. The reason why this is important is that fish will not always attack the bait and allow themselves to be caught if they happen to see the fishing line. If you want to increase your chances of catching fish, you need to make sure that the line you're using isn't visible to them.
This is why fluorocarbon leaders are better suited for fishing than the other ones. They allow the light to pass straight through them, which makes them practically invisible in the water. If you noticed that you aren't catching as much fish as you used to, you should pay attention to what type of line and leader you're using and how visible they are to the fish.
Conclusion
Finding the right fishing leader can seem like a challenge, especially if you're a beginner, but it doesn't have to be! With our helpful guide, you can learn all about what a fishing leader is and how to use it in the blink of an eye. All you need to do is pay close attention to what we listed in this article, and you can be on your merry way to your next great fishing adventure instantly! You won't have to worry about a thing once you have all the necessary info at your fingertips.

Meet Maria Alexander, the fearless adventurer steering the ship at KayakPaddling.net. Her mission? To convince you that life's too short for dry land and that the best stories always start with "So there I was in my kayak…"