Figuring out where to go to enjoy some outdoor fun can be a tough decision. There could be various things that may complicate the destination choice, but most often it has to do with two things.
Firstly, people do not find anything they have close to interesting enough to visit so they look elsewhere. Secondly, everything that is in the surroundings they have already visited and therefore exhausted all their options. So it is either not enough or not attractive. In both cases, the only choice is to look to the next country, state, or county.
For example, kayaking, canoeing, and floating can be done regardless of where you live. As long as you have a river, a lake, or the sea relatively close to your home, you have a good place to take out your vessel and spend a day paddling and floating.
However, soon, you will desire more especially if you have never been completely satisfied with the experience. Well, if you are in or around the state of Arkansas, you are in luck. One of the best places to go kayaking, canoeing, or floating is in Eureka Springs, Arkansas, and in this article, we tell you why. More importantly, we talk about the best places to do it.
About Eureka Springs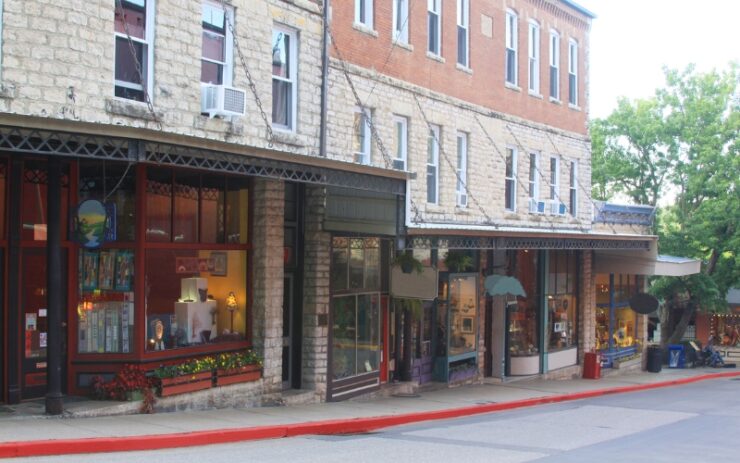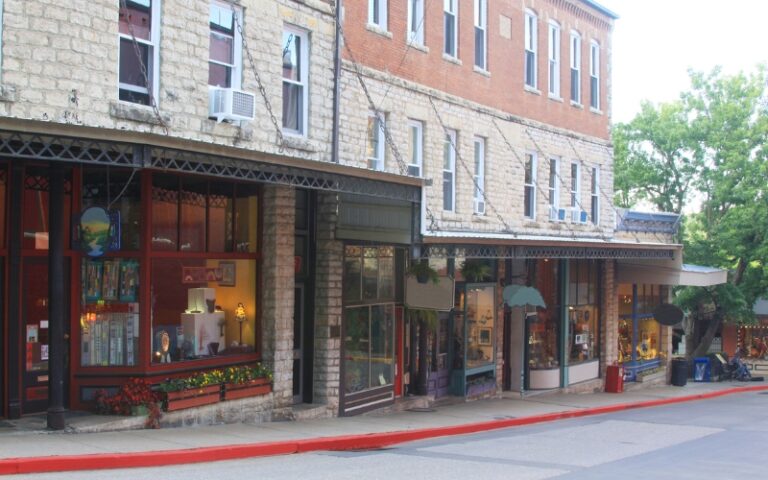 Before you make your way there, you need to know a bit about it. It always makes sense to do some light research about the place you want to visit so that you do not lose any time once you get there. Eureka Springs is a city in Carroll Country, AR, and it serves as a country seat. Located in northwest Arkansas, it is in the Ozark Mountains and quite close to the Missouri border. It is a very small city with a year-round population of slightly above 2,100.
The small population does not prevent it from being a great tourist attraction, both for US citizens and foreigners. As a matter of fact, the whole city is a National Register Historic Place and is among the Distinctive Destinations of America. One of its nicknames (and old names) says it all, Little Switzerland of the Ozarks.
With mountainous terrain perfect for hiking and camping, it is a dream destination for every adventurer who loves to spend their days in the great outdoors. Some of the important sights include the Eureka Springs Public Library, Carroll Country Courthouse, Commercial Historic District, and the Thorncrown Chapel.
Where to Go Kayaking, Canoeing, Floating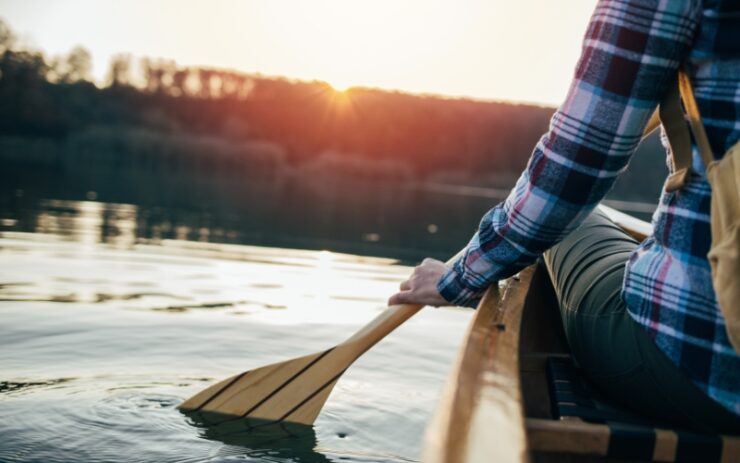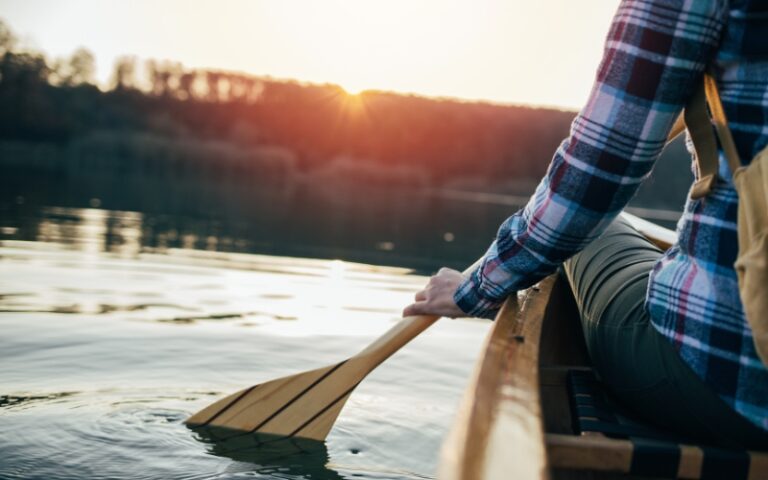 Now that you know a bit more about this city and its surroundings, let us turn back to water activities and focus on where to do them. There are a few great choices to do this and depending on the activity and how serious you are about it you can pick and choose at your leisure. The good thing about it is that you can visit it all and spend enough time on all of them within a few days.
1. Beaver Lake
This is the most popular and the biggest lake in the area. Surrounded by neatly paved access roads, there are 12 parks in its surroundings, all of which have ramps to launch all sorts of boats. This means that the lake is perfect for paddling no matter what kind of vessel you have. It stretches across 28,370 acres and has 487 miles of coastline. If you need an outfitter for water-bound activities, SUPOutfitters has you covered.
Beaver Lake is also a prime fishing destination especially if you enjoy casting for striper bass. The spring is the best time to visit it and the best spot is at the confluence of the White River and War Eagle. The lake is popular among divers too, another thing that can be done from your kayak or canoe other than fishing. Wildlife can regularly be seen on the coasts and it is always a sight to behold.
2. Kings River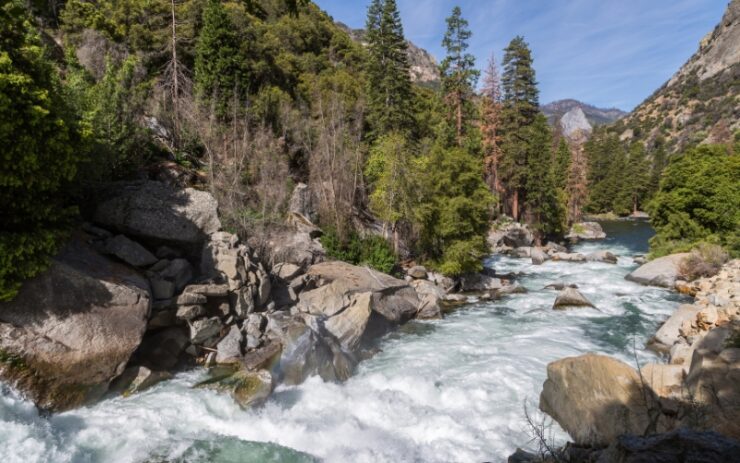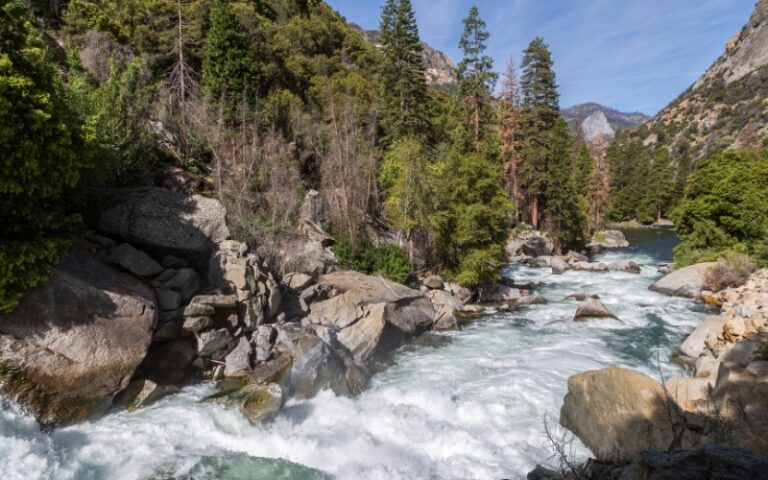 When the water is high in this river, it is a great place to hit the whitewater in your kayak, raft, or canoe. If that is your cup of tea of course. As scenic as they get, this river flows northwards right through the Ozarks. Perfect for all sorts of recreation and fishing, it is full of rock formations and overhangs, swimming holes with waterfalls, and many other natural wonders.
Paddling is easy most of the time and therefore perfect for a relaxing day on the water. Pack up everything you need in your paddling vessel and just set off with some friends. You are sure to have the time of your life. The water is clear and taking a dip wherever is fun, exciting, and refreshing. There is ample camping room on the coasts as the river free flows for more than 90 miles.
3. Buffalo River
Being the first national river of America all the way back in 1972, this river does have its fair share of important history. It stretches for 135 miles of free-flowing water with a mixture of placid and swift stretches, perfect for a fine balance between recreational chilling and adrenaline rushes. The coasts are full of limestone formations and woods and everything you may need for your watersport needs can be found at the conveniently located outdoor center.
4. Table Rock Lake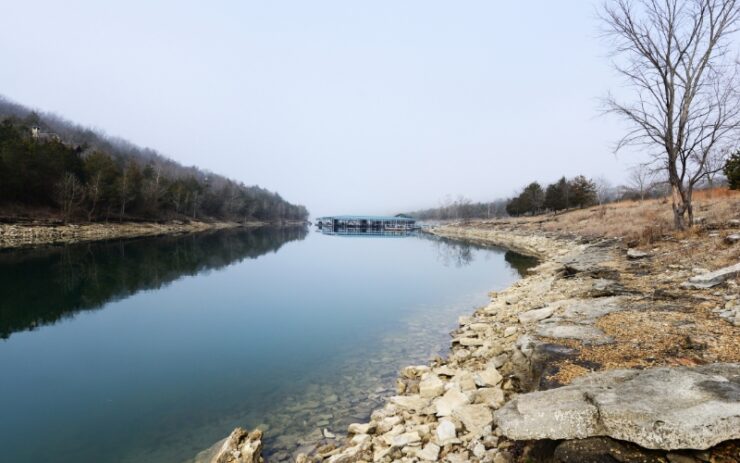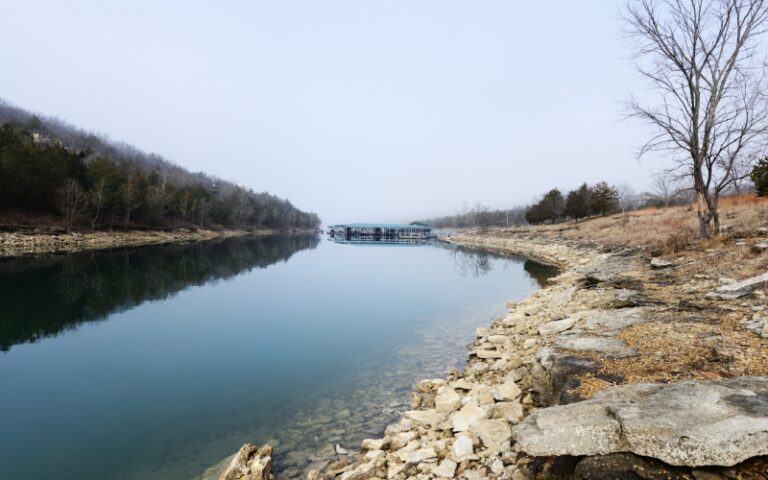 Almost 800 miles of shoreline surround this 52-mile-long lake that stretches over 52,300 acres. A prime fishing spot, it is amazing for any paddling water activity regardless of what kind of vessel you want to take out. The US Army Corps of Engineers built the lake and operated it, but it is now a paradise for scuba diving, boating, camping, and fishing.
Enjoyers and enthusiasts of these activities flock to its shores and enjoy its refreshing, clear waters. There are 13 camping spots, full-service marinas, fishing guides, and many resorts all over the place. Trout, crappie, catfish, and bass are present year-round meaning it is never a bad time to take out your fishing kayak or canoe and hit the waters.

Mariyam Wilde has been kayaking since before it was cool. With a decade of navigating everything from tranquil lakes to white-water rapids, she's got more stories than there are fish in the sea.