There are numerous vessels of this kind to choose from but not all of them are equal.
Read on to get a better idea of what the best canoes meant for the fishermen so that you have an easier choice while browsing. There is something for everyone on the list and no matter what you expect from your canoe fishing experience there will be a model to elevate it.
List of  Top Fishing Canoes for 2023
1. Old Town Sportsman Discovery Solo 119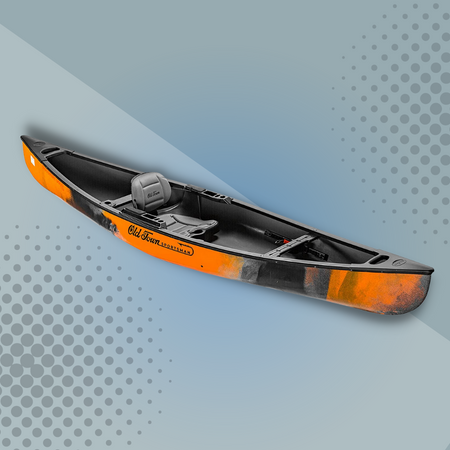 Starting off the list, here is a fishing canoe by a trusty brand that checks out all the boxes. With this model from Old Town Canoes & Kayaks, you know exactly what you are getting. It is the choice of many canoe anglers and for good reason.
A great balance of length and width means it is easy to paddle and very maneuverable.
This canoe is 11 feet 9 inches (3.5 meters) long and 32 inches (81 centimeters) wide. It is quite lightweight for what it offers as its total weight is 56 pounds or 25.4 kg, while the maximum load capacity is 354 pounds or 161 kg.
The hull is made of triple-layer polyethylene, a sturdy and durable plastic that most modern fishing vessels are made from.
Designed specifically for anglers and sportsmen canoers in mind, as they are the ones who require the best of the best, this canoe is very durable.
It is strong enough to withstand heavy-duty use in the roughest of areas and the worst of conditions. It is available in two color variations, Ember Camo and Photic Camo.
The Sportsman Discovery 119 is also quite comfortable to sit in since its padded seat is designed for all-day comfort and lengthy canoeing sessions. The backrest is adjustable and padded too, and there is even a cup holder nearby.
Most importantly, there are four flush-mounted rod holders as parts of the seat, two facing the front and two in the back. Even the footrest system is adjustable. There is an accessory mount rail at the forward thwart too.
Pros
Very comfortable and fully adjustable seat
Made for serious solo canoers to be used in heavy-duty environments
Great fishing features and rig potential
Cons
It is too narrow to cast while standing
Expensive
It is difficult to move around the canoe outside of the seat
2. Lifetime Kodiak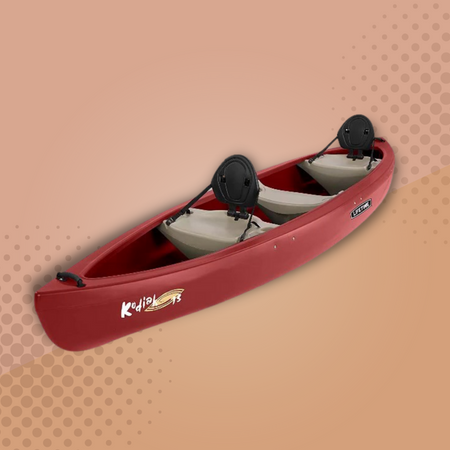 If the previous fishing canoe was arguably the best choice for solo canoers, this one is the best option for those looking for some family bonding while catching fish. It fits up to three paddlers at once meaning you can home some quality company as you paddle and cast. Of course, it is possible to take it out with two people and even if you are alone.
The canoe is 13 feet or 396 cm long and 39 inches or 99 cm wide. This means it has a good balance of length and width for the angler to stand while casting, something that is not always possible with fishing canoes.
Being made of polyethylene is perfect for durability and sturdiness, but the size does not favor weight. The canoe is heavy at 96 pounds or 43.5 kg, but its load capacity makes up for it at 600 pounds or 272 kg.
Simplistic in design, it is reminiscent of old-timey wooden kayaks that were the only choice a few centuries ago. The attractive red color will certainly make you stand out no matter where you find yourself. Speaking of being on the water, the sharp bow of this canoe is perfect for speed and tracking, while the wide and flat bottom hull offers great stability. Thanks to a tracking skeg, straight paddling is a breeze.
One area where this canoe lacks is the fishing features as there is not a lot of potentials to turn it into a true angler's canoe. Although there is plenty of space for the equipment, there are no rod holders for example nor dedicated mounts and rails for all the fishing accessories. It does have water bottle holders though as well as adjustable seat backs. A nice gesture also comes in the form of two paddles included in the box.
Pros
Family-friendly, seats 3 paddlers
Easy to paddle and very stable
Amazing load capacity
Cons
Very heavy
Lack of dedicated fishing-specific features
Limited space for moving when all 3 paddlers are present
3. MYCANOE Duo (14 feet) Foldable Canoes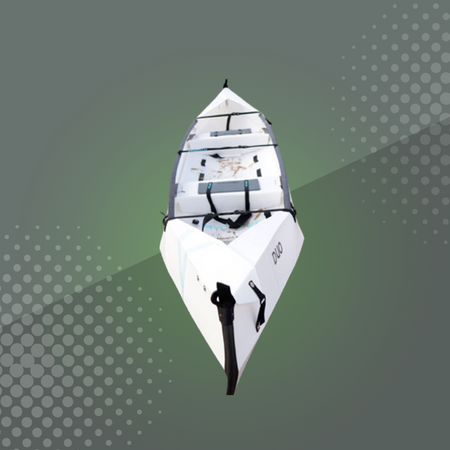 Are you in need of something light and foldable that can literally fit into a backpack? Or better yet, something that becomes its own backpack to easily carry around?
Well, this foldable fishing canoe by the MYCANOE brand is exactly that, and more. If easy transportation and simple storage are what you judge your fishing canoes by, look no further than this model.
Fishing canoe, touring kayak, water recreation vessel… it matters not what you refer to it as. It unfolds and is ready for the water in under 10 minutes and folds back up in 5 minutes, an unprecedented feature unlike anything else on the market.
Best of all, you need no tools to unfold or fold it. When collapsed, it folds into a box/backpack that you can carry on your back. There is a model that fits two people as well as a solo model.
Do not allow this feature to fool you when it comes to how safe, strong, or durable this canoe is. With a solid hard shell that does not puncture, tear, or rip even with heavier use, this vessel is the real deal. When folded, it is 45 x 21 x 12 inches.
When folded out and ready for the water, the solo is 10 feet long and 32 inches wide, while the duo is 14.5 feet long. It is lightweight at only 28 pounds (the duo is 43 pounds) but its load capacity is high and it is able to hold up to 520 pounds.
Pros
Foldable and incredibly portable
Lightweight and durable
Novelty solution
Cons
Unproven brand
Lack of dedicated fishing features
Expensive
4. Sun Dolphin Mackinaw SS
Here is another well-known name in the canoe and kayak game. If you are looking for arguably the best budget option for your fishing needs while in a canoe, this is probably the best choice. This all-around vessel is equally capable of fishing as it is in recreational scenarios.
Fishing trips or family days on the water will be equally exciting and optimal and you will look good doing it thanks to the sleek green color and dark brown details.
With reasonable speed, easy tracking, and above-average maneuverability, paddling in this canoe is a breeze especially when all three paddlers are present. A motor can be attached to the squared stern for some light cruising too.
The central seat has paddle holders and is also a cooler, perfect for space saving and bringing extra equipment. There are cup holders as well as rod holders molded into every seat, perfect for long fishing days with friends or family.
This is quite a big canoe, the biggest so far on the list as a matter of fact, and heavy. It weighs 95 pounds or 43 kg and can hold up to 800 pounds or 363 kg. It is 15 feet 6 inches long, which comes to 4.72 meters.
The width is 40 inches or 101 cm, and although it sounds like a lot, this canoe is not advertised as a vessel to stand in while casting. The V shape of the hull means less balance and it is not so safe to stand up for long. Despite this, the seats are high enough for comfortable casting even while sitting.
Pros
Budget-friendly price
Incredible load capacity
Fits a motor
Seats 3 paddlers
Cons
No stand-up casting
Very big and heavy
Narrow seats
5. Sea Eagle TC16 Inflatable Canoe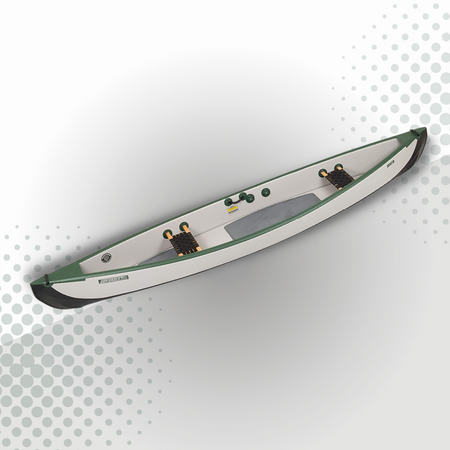 Here is an attractive canoe choice with a very exciting combination of features. First of all, it looks very modern and sleek thanks to its long and narrow shape and the combo of white, green, and black. While the main feature of this vessel is its inflatability, it has a lot more to offer to everyone looking to paddle in a canoe while fishing.
For example, the traditional canoe shape does not prevent it from having a lot of modern favorites. There are carry handles in the front, back, and center for easier transportation and handling. The bow and stern are molded and there are non-slip footboards on the floor. The canoe seats a maximum of three paddlers and the comfortable seats can be taken out.
The kayak is made from flat, three-inch thick high-pressure chambers both on the floor and the sides. This is spacious canoe is very stable despite looking very long and narrow. Its measurements are 16 feet in length by 38 inches in width.
The weight of the hull is 65 pounds, while the maximum load capacity is 915 pounds, the most on our list. When deflated and folded, it is only 40 by 24 by 16 inches and very easy to carry around and store. The canoe inflates in about 8 minutes. It comes with two paddles and a manual pump, as well as a bag to fit everything in when folded.
Pros
Inflatable
Large and capable
Paddles, pump, and bag included
Roomy/spacious
Cons
Heavy for an inflatable model
Middle seat sells separately
Lack of specific fishing features
Buyers' Guide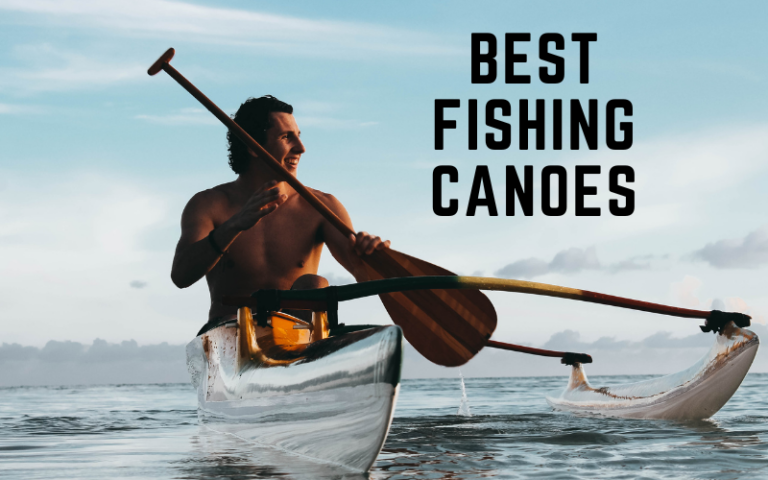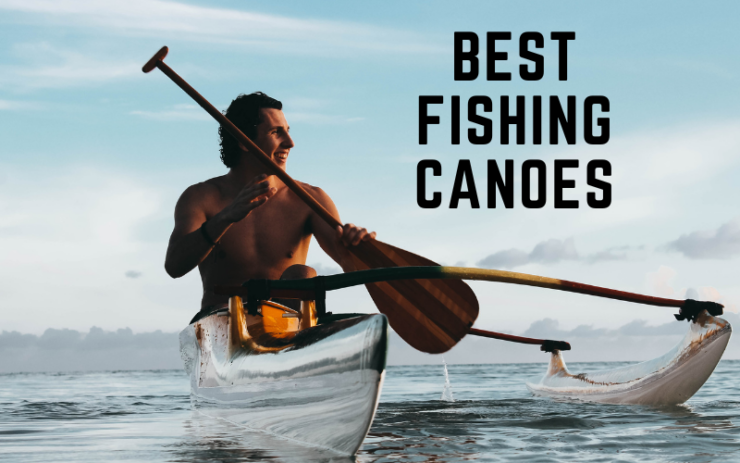 So what do you need to pay attention to when picking a canoe for your fishing needs? Well, there are quite a few things actually, but the most important ones deal with the features of the canoe, its capacity, stability, depth, and length.
Regarding the features, the more fishing stuff the canoe has, the better your experience will be. Extra features like foldability, motor compatibility, or inflatability only add to the full package. Think of the comfort and the seats too and what comes in the box apart from the canoe itself.
When talking about the canoe's capacity, deals with how much it can carry apart from the paddler(s). If the total capacity is, say, 480 pounds, your own weight is deducted from it. If you weigh some 180 pounds, it means there are 300 pounds left for your gear.
Anglers need a lot of stuff, rods, crates, coolers, extra clothes… Being able to carry what you need directly influences the comfort and optimality of your entire fishing trip. It is better to bring more and not need it than not bring it and end up needing it.
Canoes are typically more stable than kayaks, but not all of them. You should be able to stand and cast from every canoe, but you are not. With kayaks, it is simpler. You can stand and cat from sit-on-top kayaks that are almost completely flat, and you can only sit and cast from sit-inside models that have some depth. This is why buying a kayak is easier from the get-go when you take into account your preferred way of casting.
Canoes are much deeper than any kayak and their sides are high. They are more similar to dinghies and rowing boats than kayaks and offer more room. When their hull is a V shape instead of a U shape, they are not very stable and will swing when you stand up.
If you prefer standing while fishing, pick a canoe that allows it and make sure there is enough room on it for comfortable movement. Wider and flatter equals stability, and narrower and deeper equals swinging when standing.
The length of the canoe does not matter as much as the length of the kayak, but it still serves a purpose. However, the length still directly affects the paddling speed and how well the vessel handles faster paddling. Longer canoes that are narrower are faster than shorter and wider ones but are usually less stable. Sacrificing one of these two will allow the other to thrive, but a fine balance is usually the best option.
It is more difficult to control a long canoe, particularly in windy conditions. It is also the question of storing, transportation, and weight when you pick a very long canoe. Unless you plan to share it and get a 2- or 3-seat canoe, there is no need to pick a very long model that is unstable and difficult to control.
Be sure to pick a place in your garage well before buying a canoe because, again, storage is a problem with oversized models and is transportation to and from the water.
What are the best fishing canoes that you can buy in 2023?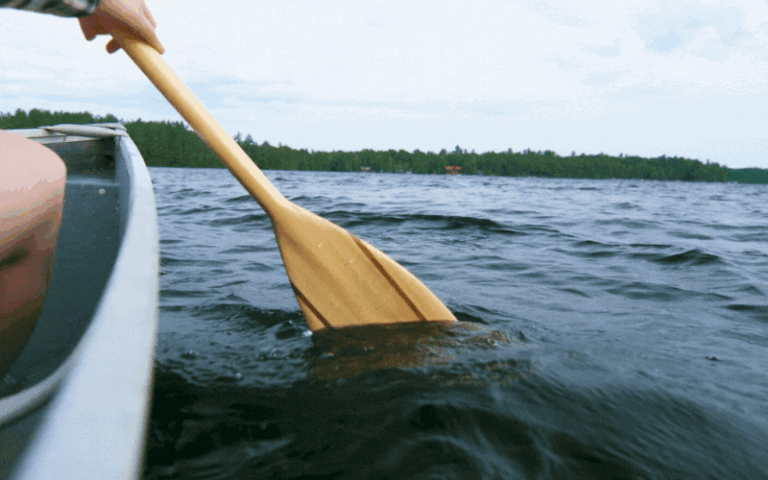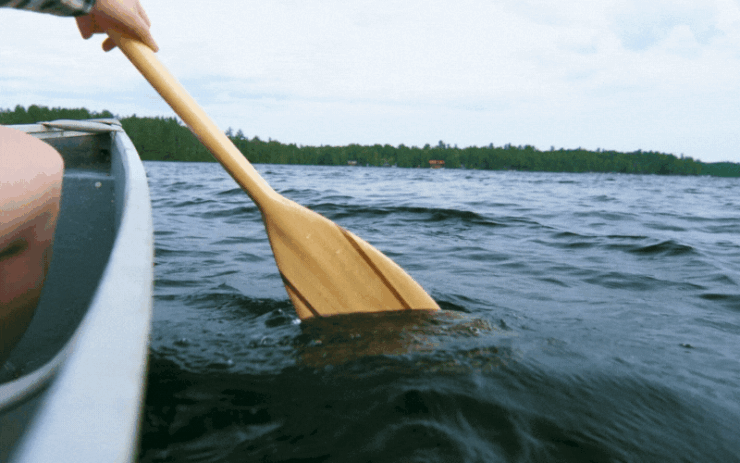 Specific activities in life require the use of special tools and items without which it is either difficult or outright impossible to perform. For fishing, while being on the water, the angler needs the correct type of vessel and that is usually a fishing canoe.
Canoes have been around for thousands of years as the go-to single-person vessel in many corners of the world. While they have been developed independently, it seems that civilizations that are very different all came to the same conclusion and realized the potential of a boat like this.
The idea of a modern canoe probably stretches back hundreds of years when people started using better materials in their everyday creations. The Native American canoe is legendary and a prime example of how well a vessel of its kind handles rivers and lakes.
The Inuits also used their own varieties of canoes to traverse the frozen wastelands of their home. Every single society and community that made use of them needed two things out of canoes: the first was to explore their surroundings and travel, and the second was to fish.
Why Should I Use Canoes for Fishing?
Fishing out of a canoe has a lot of benefits that the good old coastline fishing from the shore simply cannot match. For one, you are closer to the fish, in the heart where they are the most plentiful. It is deeper and therefore the fish prefer it in the middle of the lake or out on the river. While it may have its dangers, even in the modern day, fishing out of a canoe is certainly a more exciting and hands-on approach.
All serious anglers and those who considered themselves passionate fishing enthusiasts try it eventually and are instantly hooked, no pun intended. If you are wondering what it would be like and are thinking of trying it yourself, you will need your own fishing canoe.
In the following section of the article, we explore the 2023 market of fishing canoes. A brand new fishing experience is but a single canoe away and it is high time that you get the vessel you deserve.
Frequently Asked Questions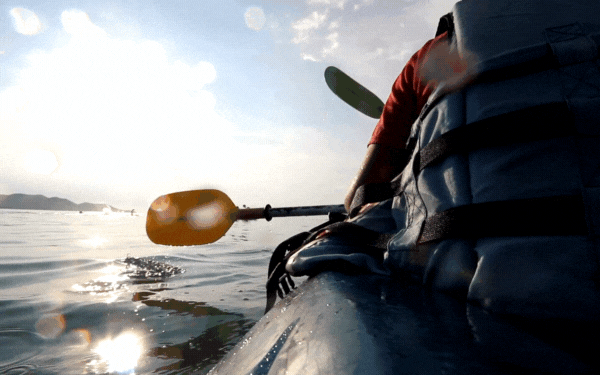 Anglers care a lot about their gear, enough to evaluate their options, and take a lot of time to come up with a solution. Therefore, answering some frequently asked questions about fishing canoes may further help in making the final decision.
1. Do I Even Need a Canoe to Fish?
The simple answer is no, but you also do not need a better-than-average rod, or multiple crates full of bait, lines, hooks, and reels. There is no need to bring extra gear either and most fishermen still do it.
It is not about the need, but how optimal and fun your experience gets. A fishing canoe enhanced the overall approach and feeling of fishing, so yes, you do need one if you love to catch fish and spend most of your free time doing it.
2. Canoe VS Kayak: What is Better?
This is an age-old question and definitely a whole other debate. In short, kayaks and canoes are similar and many people think they are one and the same. They even use the terms interchangeably. In reality, they are quite different.
Their history is different, the way they are made and used is different, and they do not bring the same experience or features. Canoes and kayaks have had a rivalry forever, and they will continue to do so because they are different enough to be chosen by different types of fishermen.
3. Is It Easy for Beginners?
Just like everything else around fishing, doing it for the first few times will be challenging and seem impossible. There are things to get used to especially since you have to worry about two things: catching fish and paddling properly.
Where you want to go and where you end up will not be the same areas of water at first, but after a few practice runs it becomes second nature. Paddling is fun, it is a motor function like any other, and therefore simple to figure out. It is certainly easier than fishing itself!
Conclusion and Takeaways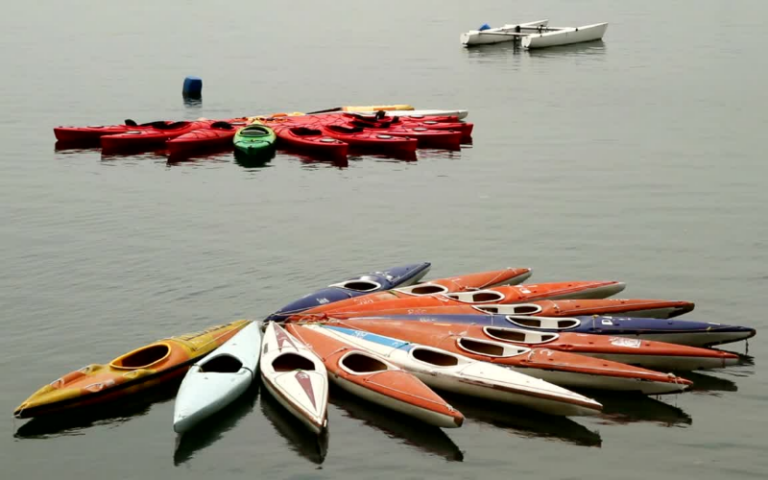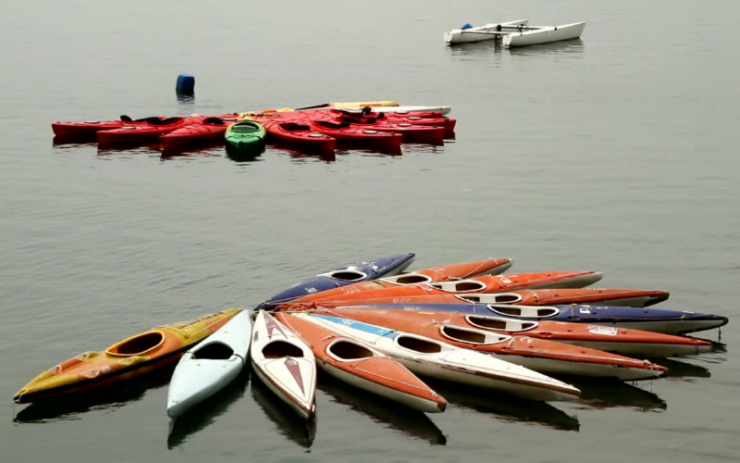 Between these five options, there is something for everyone. No matter what kind of angler you are, there is a canoe on this list for you. If you are an experienced solo angler looking for some proper fishing action in a dedicated fisherman's vessel, pick the Sportsman Discovery 119.
If you prefer bringing the family along and do not require dedicated fishing features, the Lifetime Kodiak is the best option. The foldable MYCANOE option is by far the most interesting as it prefers time-saving, portability, and ease of access over everything else.
The budget option in the Mackinaw SS has a fine balance of everything, from multiple paddlers to basic fishing features. Finally, the Sea Eagle TC16 is very attractive, spacious, and best of all inflatable with everything you need to make use of it in the box.
All that is left for you now is to think about what it is you want from your fishing canoe experience and then pick the model that seems like the best option. Whatever it ends up being, your fishing will only get better from here on out.
Check out some other canoes from Amazon also: