Knowing where to go to experience the very best that your favorite hobby has to offer is half the job done. It matters where you are doing your go-to activity because not everywhere is equally as pleasurable and fun. This is particularly important when the activity is outside, in the great outdoors, and when it is done in the water. A water sport like kayaking can indeed be done anywhere as long as it is safe. Streams, rivers, lakes, whitewater rapids, the sea… you can paddle anywhere. Sure, different types of kayaks and other gear do exist, but the general premise is largely the same.
In order to make the most out of your kayaking session, you have to know where to go and why. Not every area or region is the same nor does every body of water offer the same optimal environment for paddling. If you like in the state of Texas, US, particularly in or around Houston, you are in luck. In this article, we talk about the best places to go kayaking here as this is one of the best areas for all kinds of boating, including kayaking. A popular state for many other reasons, kayaking, and paddling is not really the first things that come to mind when one thinks of Texas. Houston and its surroundings are however very equipped and ripe for the taking both for amateur and veteran kayakers.
About Houston, TX
Houston is the largest city in the state of Texas and the fourth-largest city in the entire United States. It has a population of over 2.3 million people and it is a major economic, cultural, and social hub. Texas is the second-largest state in the US, both in terms of land area and population, with over 29 million people. Houston is not the capital of the state, however, since that honor belongs to Austin. Regardless, it has a lot to offer and it is among those second-tier American cities in terms of recognition, fame, and attraction.
History
Houston was founded in 1836 by two brothers, John Kirby Allen, and Augustus Chapman Allen. The city was named after Sam Houston, a prominent military and political figure in the state of Texas. Houston became a major hub for the oil and gas industry in the early 20th century and the city has continued to grow and diversify its economy over the years. Just like the entire state of Texas, it has a long and proud history of being tightly connected to the Wild West period. Texans cherish their origin and consider their state the best in the country.
Demographics
Houston is one of the most diverse cities in the United States with a large and growing population of Hispanic, Asian, and African American residents. The city has a significant immigrant population with many people from countries like Mexico, Vietnam, and Nigeria continuously migrating here. Houston is also home to a large number of universities and research institutions, which attract a diverse group of students and professionals. Many who visit it realize that it is an amazing place for life, which is the case for most Texas cities like San Antonio, Dallas, and Austin.
Geography and Layout
Houston is located in southeastern Texas near the Gulf of Mexico. The city is situated on the flat, marshy terrain of the Gulf Coastal Plain characterized by low wetlands and grasslands. Houston is bisected by several major waterways, including the Buffalo Bayou and the Houston Ship Channel. Due to such proximity to many bodies of water, there is a strong culture of water-based activities and therefore ample opportunity for kayaking. Different Native American tribes used these rivers during their daily lives in their kayaks (canoes) and nowadays the locals to the same for recreation purposes.
Houston is a sprawling city that covers over 600 square miles. The city is divided into several distinct neighborhoods each with unique character and attractions. The downtown area is home to many of the largest businesses as well as cultural institutions like the Houston Museum of Fine Arts and the Houston Theater District. Other popular neighborhoods include Montrose, known for its vibrant arts scene, and the Galleria area, a major shopping and entertainment destination.
Attractions
Houston has a wide variety of attractions for visitors to enjoy. The city is home to several world-class museums, like the Houston Museum of Natural Science and the Space Center Houston for example, the official visitor center for NASA's Johnson Space Center. The city has a thriving culinary and foody scene with a diverse array of restaurants.
Food truck culture is one of the best in the country serving up everything from traditional Texas barbecue to global cuisine. For outdoor enthusiasts and adventurous spirits, Houston offers several parks and nature reserves, mainly Memorial Park and Buffalo Bayou Park. The vibrant nightlife with many bars, clubs, and music venues is there for those who want a more urban type of entertainment.
Kayaking in Houston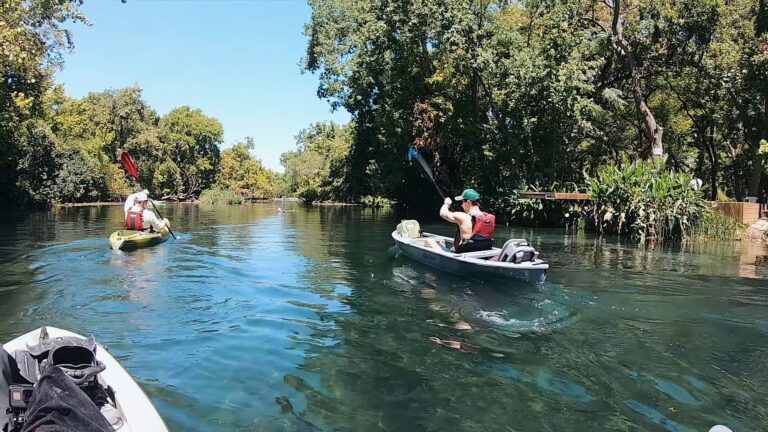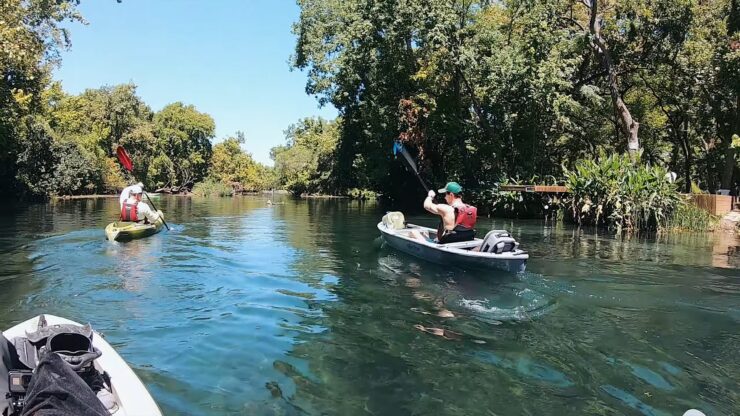 As mentioned earlier, Houston (and Texas as a whole) are not the first places that come to mind when one thinks of kayaks. However, that cannot be further from the truth. Kayaking is quite a popular recreational activity in Houston with many kayak rental companies and tour operators offering guided tours and equipment rentals all the time. Not only kayaking but any other water activity offers tons of fun and unforgettable experiences in and around Houston.
Houston truly has a lot to offer to those who enjoy spending time near the water. As many rivers go straight to it, with many more rivers, streams, and lakes around it, it is perfect for camping, hiking, exploring, and of course kayaking. Fishing is also big in the city which can be combined with kayaking for the ultimate outdoor water-related afternoon fun. Some of the most popular waterways include:
Galveston Bay: Located southeast of Houston, Galveston Bay is a large estuary that stretches to the Gulf of Mexico. The bay is a popular destination for boating of all sorts including kayaking, as well as fishing, and other activities.
Buffalo Bayou: This is a 52-mile-long waterway that runs through the very heart of Houston. The bayou is a popular destination for kayaking, paddle boarding, and other recreational activities that involve crafts and boats.
Lake Houston: Located northeast of Houston, this lake is a large reservoir that provides drinking water to the entire city. This is not all that it is known for as it is also a popular destination for fishing, boating, and other outdoor activities that are best experienced near the water.
Clear Lake: Just south of Houston, Clear Lake is a large lake that connects to the aforementioned Galveston Bay. The lake is a very popular destination for camping, hiking, boating, fishing, and everything else that one can do in nature.
Trinity Bay: To the east of Houston is Trinity Bay, another large estuary that stretches to the Gulf of Mexico itself. Very popular for fishing and boating, it presents a prime example of what a true kayaking destination should look and feel like.
Best Places Kayakers Should Visit
Let us now dive a bit deeper into the matter and talk about what the best places for kayakers are in this region. Read on to find out why it is these places that every kayaker should put on their to-kayak list.
1. Buffalo Bayou
One of the most popular places to go kayaking in Houston is the Buffalo Bayou. This waterway runs through the heart of the city and offers paddlers a unique perspective on Houston's skyline and natural beauty. It is amazing at night and day and it is a viable kayaking destination year-round.
The bayou is home to a variety of wildlife including turtles, alligators, and a wide variety of birds. There are several kayak rental companies and tour operators that offer guided tours and equipment rentals so you do not need your gear. It is easy for visitors to explore the bayou at their own pace.
The Buffalo Bayou Regatta is an annual kayaking and canoeing race open to paddlers of all skill levels and offers participants a chance to enjoy the natural beauty of the bayou while competing against others. It is a must if you care about kayaking.
2. Galveston Bay
Located southeast of Houston, this is a large estuary that connects to the Gulf of Mexico. The bay is a popular destination for kayakers, but also canoers, fishermen, and boaters in general. There are several kayak rentals and tour operators that will take you around the bay's many islands, coves, and inlets. The surrounding coastline and wildlife are magnificent.
There is a great event here worth checking out too. The Galveston Bay Paddle Battle is an annual stand-up paddle boarding and kayaking race that takes place here. The event offers several different courses and distances, making it accessible to paddlers of all levels.
3. Lake Houston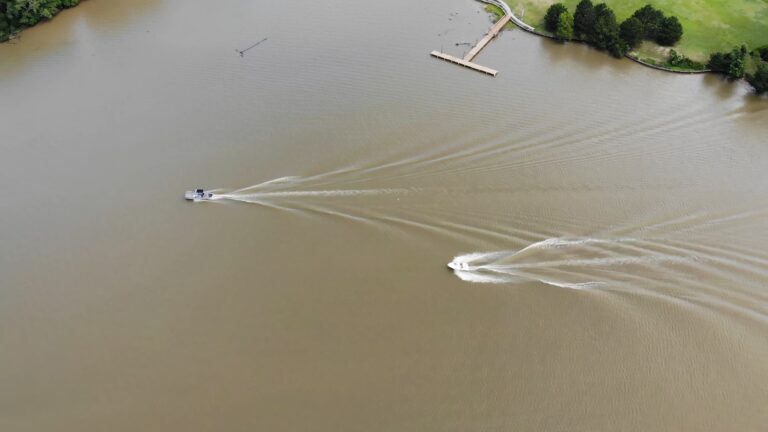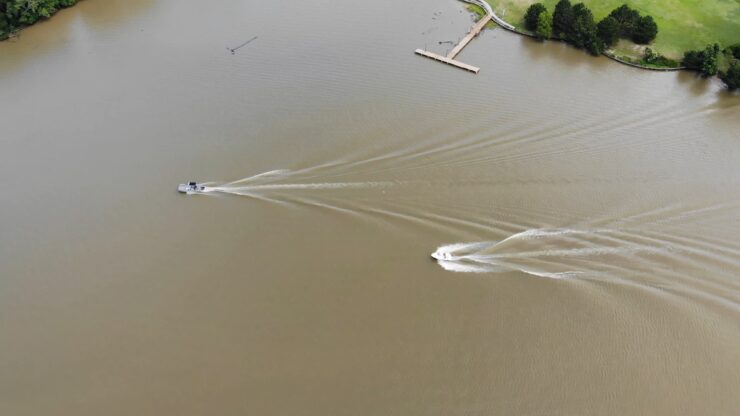 Located northeast of Houston, this large lake provides is the city's one and only drinking reservoir but also an amazing recreational ground. The lake is popular among kayakers with several boat ramps and launch sites available for paddlers. Home to a variety of fish species including bass, catfish, and crappie, it is a gem for fishing enthusiasts, particularly kayak anglers. Getting closer to the fish is important which makes the kayak the ultimate tool to make you a better fisherman.
Are you a fan of dogs and bringing your puppy along for the paddle? Well, then this event is the right opportunity for you. Paddle for Puppies is an annual fundraising event that takes place on Lake Houston. Participants can paddle a 5K or a 10K course where all the proceeds go to support animal rescue organizations in the Houston area.
4. Clear Lake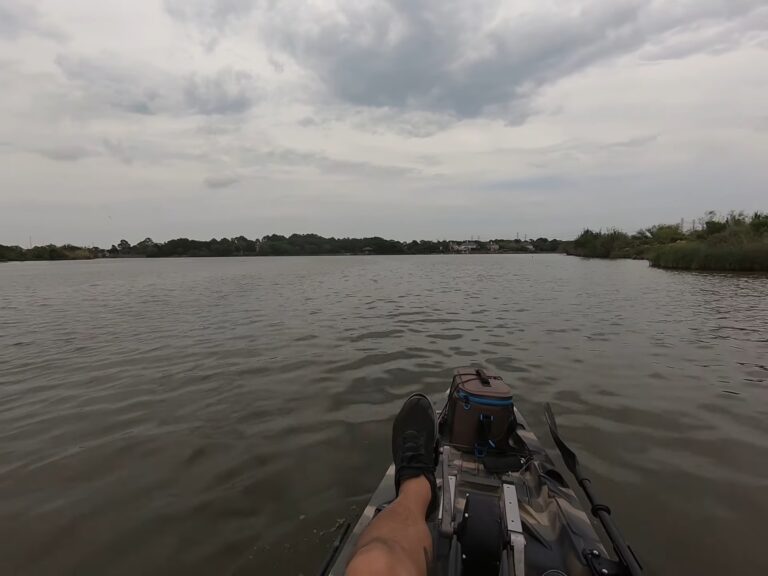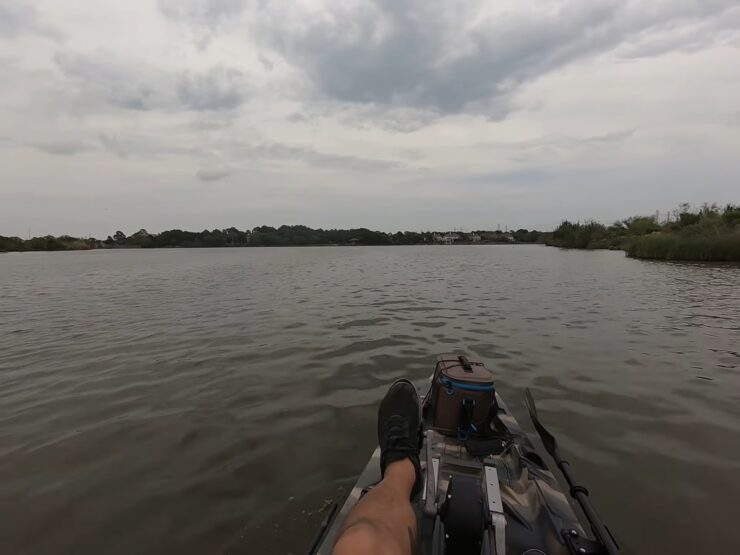 South of Houston, Clear Lake is enough for large groups of kayakers. It is connected to Galveston Bay and allows for some long paddles that can the majority of your day. The lake is a popular destination for boating, fishing, and kayaking, with rental companies and tour operators throughout. Coves and inlets are there for exploration and the surrounding coastline and wildlife make for some amazing photos.
This lake also has its own special event. Kayak for a Cause is an annual fundraising event that takes place on Clear Lake where the participants can paddle a 3-mile or 6-mile course. All proceeds go to support local charities of which there are many.
5. San Marcos River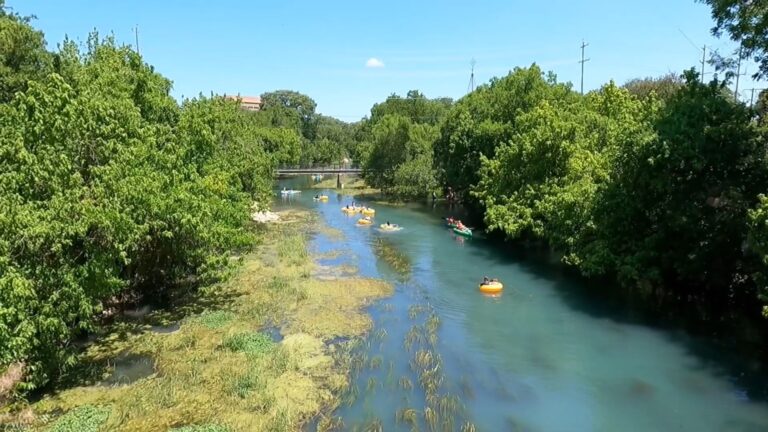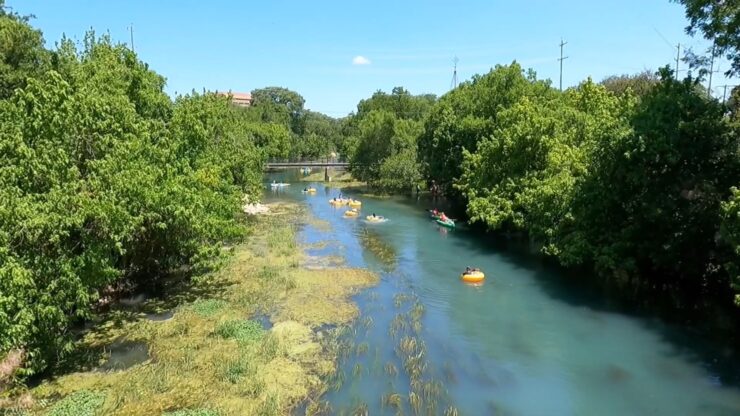 If you are in the mood for something a bit further away, you will want to check out the San Marcos River. It is a great chance for a few days outside the city filled with paddling and other outdoor activities. Located about 3 hours west of Houston, the San Marcos River is a popular destination for kayaking and tubing. The river is known for its crystal-clear waters and picturesque scenery.
Natural springs feed the river which is amazing for a relaxing paddle in the morning. Paddlers can enjoy a leisurely float down the river, taking in the stunning scenery and relaxing atmosphere. If you are a fan of lush greenery, shallow and cold waters, and some easy-to-navigate rapids, look no further than this amazing kayaking destination.
There are many fun events here because of how popular it is. Some of the ones you should join are the Texas Water Safari in June, a 26-mile-long kayak race from Spring Lake to Seadrift on the Gulf Coast. Many other events and group floats happen all the time and plenty of people come here for a swim every day.
Conclusion and Takeaways
To sum up, yes, Houston and its surrounding areas do offer a variety of waterways for kayaking enthusiasts to explore. From the Buffalo Bayou to Galveston Bay, Lake Houston to Clear Lake, and even the San Marcos River with its constant happenings, there are plenty of options for paddlers of all skill levels. There are kayak rental companies and tour operators available to guide visitors so you do not even have to bring your kayak(s) if it is too much hassle. Everything is easy to find, both get in and out of, and all you have to make sure of is to enjoy the natural beauty of Houston and its surrounding areas.