As a beginner in anything in life, one typically looks for advice and tips from those who have done it before. There is no better way to get better at something and start on the right foot than to incorporate the teachings of the more experienced immediately.
When fishing is concerned, beginners are in luck because it is an activity and a skill thousands of years in the making. It takes practice, sure, but the tools are there and the right ways to do it are well-known. Things are not so straightforward with kayak fishing though as anglers have only been using kayaks for catching fish in the modern sense of the word for a couple of decades.
Casting into the water from a boat has been present for ages, sure, but kayaks are different from regular wooden boats or even canoes. To do it optimally and be successful in catching fish with your new vessel, we have some expert tips to make your kayak angler days much more enjoyable.
1. Get the Right Kayak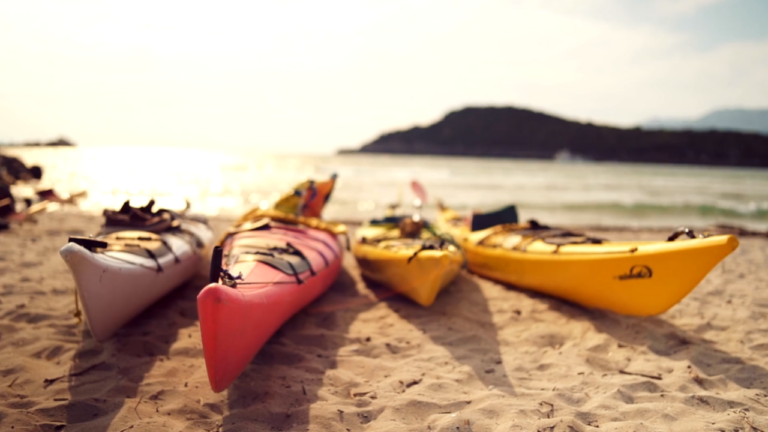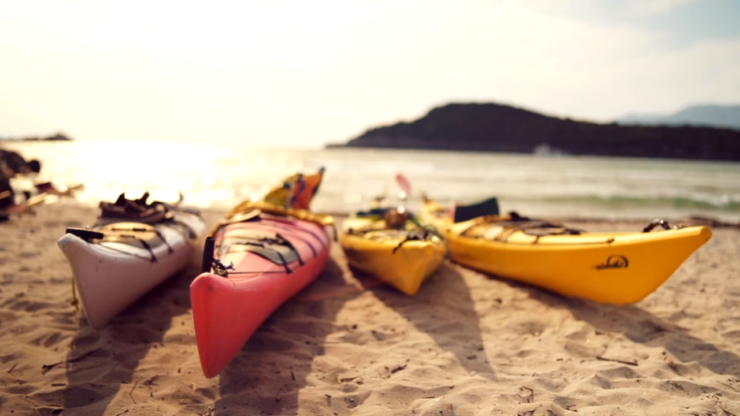 If you are to enjoy your time on the water, paddling away and casting where the fish are the most plentiful, you first have to make sure to get the right model of kayak. There are many manufacturers and models to choose from, but two general types exist. Picking the right one will come down to your own preferences and the general approach to fishing.
The first is sit-inside kayaks, vessels in which you are always in a sitting position with your legs stretched out. They have more comfortable seats, and while the sitting position is lower, there is still a lot of visibility available. Most sit-inside kayaks are longer and narrower, offering less stability and maneuverability but more speed. They are usually up to 12 feet long.
The second type is sit-on-top kayaks which apart from sitting also allow casting while standing. Because of this, they are wider but shorter and generally bigger when compared to the previous type.
They can reach 14 feet and even longer, but that makes them slower. However, they are easier to turn and maneuver. Sit-on-top kayaks can fit all sorts of chairs and they offer a higher sitting position. They are also much more stable.
2. Bring an Extra Paddle
Here is a pro tip: never go out with only a single paddle. Instead, have a main paddle that you will be using, but also a smaller one that can be disassembled into a few pieces for easier storage.
Losing your paddle will mean you are stranded and left to paddle with your arms. While they do float, they can drift away and be impossible to recover. Therefore, have an extra one just in case. It is particularly easy when your kayak has a dedicated paddle holder that usually stores two paddles anyway.
3. Safety is Prevalent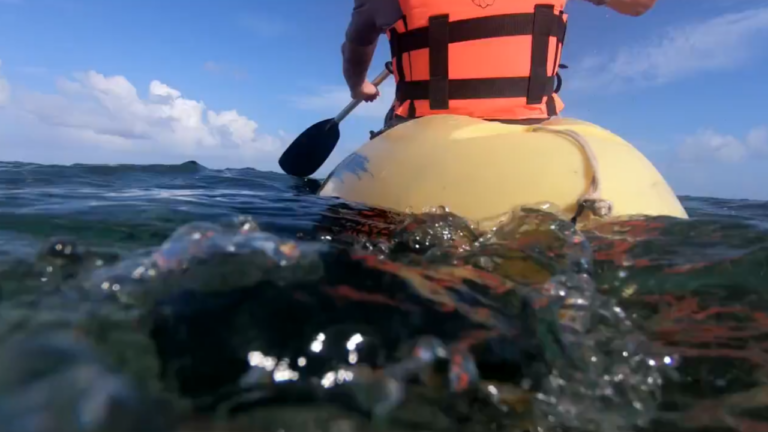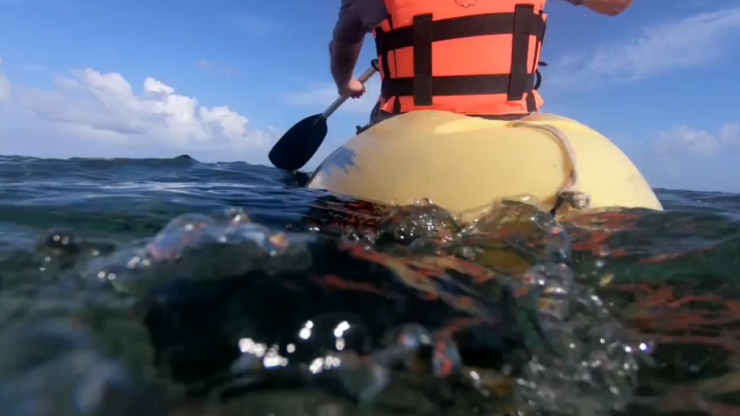 Safety on the water comes in a variety of different ways, but the most important thing is your PFD. This acronym stands for personal flotation device and it is the life vest you should always put on prior to entering the kayak. Should you find yourself overboard, it will have you stay afloat and swim to safety easier.
You should also consider wearing a helmet to protect the old dome from floating objects in the water like logs, as well as rocks and stones. A helmet is a must in whitewater, but it should really be a no-brainer in all scenarios. Alongside the helmet make sure to also wear gloves. There are special fishing ones for easier handling of wet gear as well as those that will help you stay warm.
A fishing survival kit will help you in a rough situation, while the first aid kit is another thing that goes without saying. If kayak fishing at night, never go alone and bring enough lights. Tell someone where you are just in case, too. Finally, bring an extra set of clothing to have around if you get cold or wet.
4. Rigging the Kayak Setup
Fishermen are known for having all sorts of gear, tools, equipment… stuff in general that they rely on while catching fish. Well, you will be happy to know that a proper fishing kayak has all the holders, molds, tracks, ropes, and mounts to hold and attach everything.
Every expert kayak angler knows that the setup makes the kayak. The rig you have will either make or break your experience. Fishing rod holders are an absolute must, at least two of them. A cup holder is always a plus, and bungee ropes will be handy no matter the situation. In the back, right behind your seat, is the perfect place for your crate full of equipment as well as a cooler for drinks, snacks, and the fish you catch.
A dedicated, ergonomic seat, carrying handles, seal hatches, and even an anchor system. These are technically things that you do not absolutely need but also those that you will absolutely use. They are sure to give you a more optimal experience and make you fall in love with kayak fishing sooner.
5. Know Where You are Going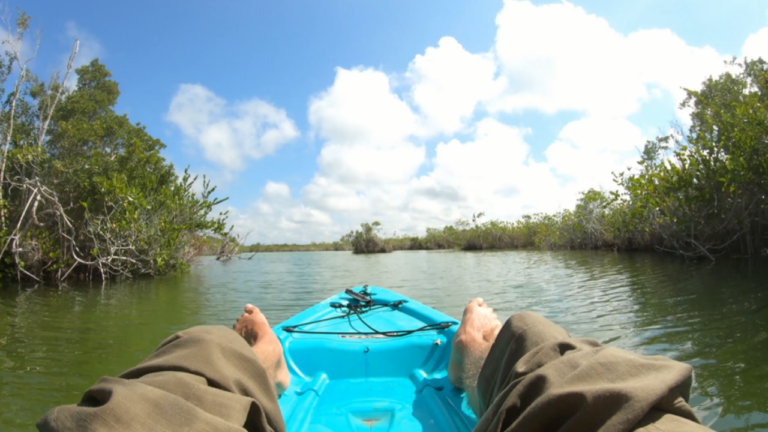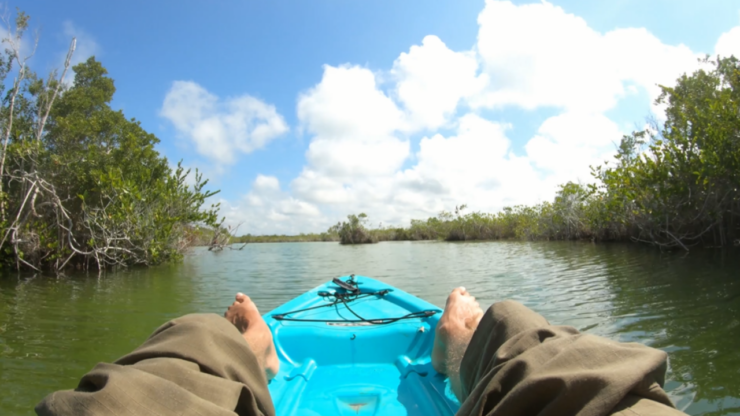 Planning the trip in advance will save you so much trouble and guesswork. It matters whether it is a small stream, a wide river, a lake, or the ocean. Figure out what you will fish, what bait, hooks, and line you will use, and how long you will stay in advance.
Only doing all of this when you get there is not the way a good angler prepares for things. Take into account the distance, the season, and the weather. It is all crucial info to help you make a more educated guess.
6. Remember to Enjoy the Outdoors
Last but not least, here is an often-overlooked tip from the experts. Do not get too caught up in the technicalities and do not stress too much about every single detail. Fishing should be relaxing and so should boating.
Combining the two is therefore the ultimate relaxation for a proper angler who enjoys catching fish in the great outdoors. Remember to have fun and to take in the experience no matter what you catch. This is how you grow to love the activity even more.