To spend some time on the water, sailing or fishing is always refreshing. But for that, a good boat is a must-have. A low-quality boat can ruin your whole experience, let alone give you some refreshing vibes.
It's really common to have doubts about the brand before buying their boats.
So, is Larson a good boat?
Larson boats are good in the sense that they are durable and reliable. They are also easy to maintain and have a great storage area. Larson boats are great for a budget-friendly option. But there are some problems, especially with the older models. Stress cracks are bilge flooding is some of them.
We know this preview is not enough to make your buying decision. Don't worry! Because we have prepared a detailed discussion about Larson boats. Just have a little patience and keep reading.
Is Larson A Good Boat?
Larson boats are generally considered to be of good quality and well-respected in the boating industry.
They offer a wide range of boats, from runabouts and sport boats to fishing boats and cruisers, with a reputation for combining comfort, performance, and value.
However, like any boat brand, the quality of individual models can vary, and it's always a good idea to do your research and inspect a boat thoroughly before making a purchase.
To determine if Larson boats are any good, we have to discuss some of their features. Let's have a look.
Durability & Warranty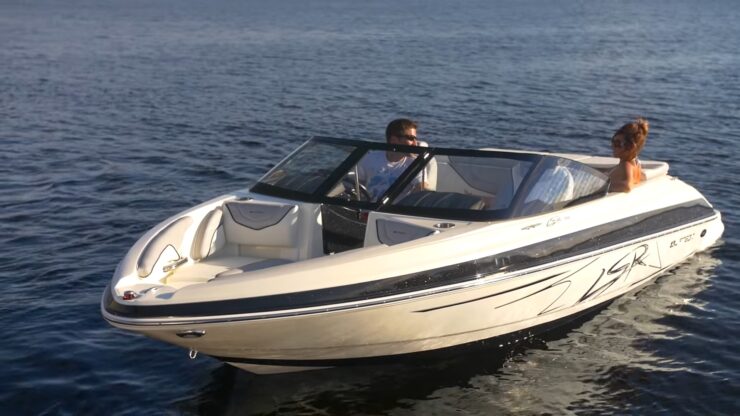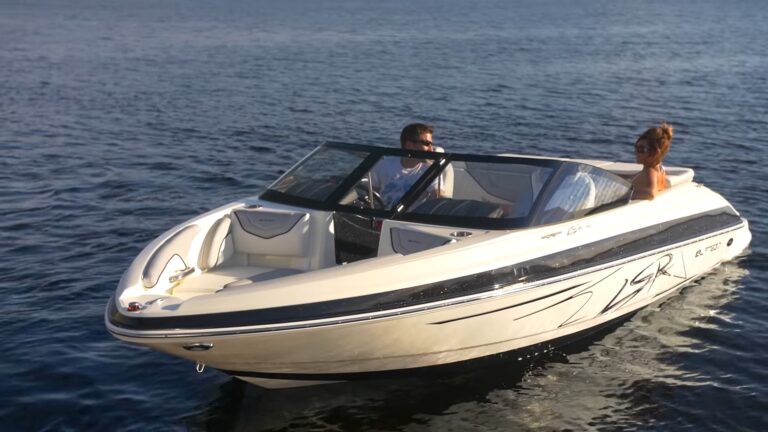 Larson uses fiberglass cutting and advanced technology to make their boats. Which is called VEC or virtual Engineered Composites. It is a computer-controlled automated process that can make hulls that are identical.
With VEC Larson boat quality is ensured with less than a 1% difference in boat weights. This technology ensures the boat is tougher and more durable.
In fact, Larson is very confident about this technology. So, they provide a lifetime warranty on their boats. If you consider buying Larson, it's a plus point.
It will help you not to worry about the boat too much. Also, a lifetime warranty increases its resale value too.
Additionally, this technology also ensures less emission of harmful gases while producing the boat.
Space and Storage Area
Larson boats are designed with large moving spaces.  You can easily go sailing with your family and friends. And you won't feel congested.
The storage area of Larson boats is easy to access and very spacious. You can easily keep all your fishing gear there. Most of the Larson boats also come with ski lockers.
As a whole, Larson makes very family-friendly and convenient boats.
Maintenance & Customer Service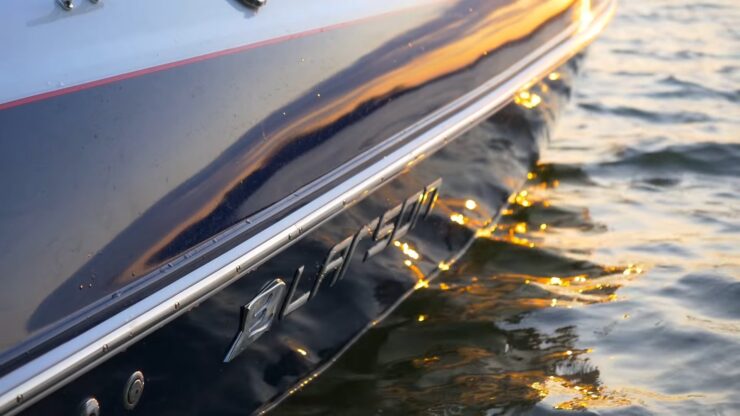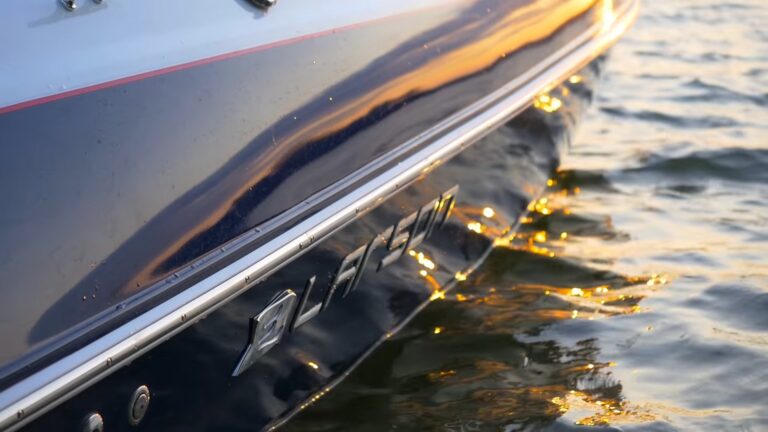 A good thing about Larson boats is they are very low maintenance. There is no complicated area or device in the boat that needs sensitive care.
Just taking average care of your boat will be enough. So, you can spend more of your vacation time sailing and not maintaining the boat.
As Larson boats are made with fiberglass, don't forget to wax them once in a while. You can find good quality boat wax from here.
As we said earlier, Larson provides a lifetime warranty on their boats. So repairing is not an issue. Also, as per the many reviews we've gone through, Larson provides excellent customer service.
Speed
Now, you must be thinking, how fast does a Larson boat go? Larson boats provide a good speed too. It varies with the models. Let's see the speeds of some of the Larson models.
| | | |
| --- | --- | --- |
| Model | Top Speed | Cruising Speed |
| Larson 274 Cabrio | 39 Knot | 29 Knot |
| 2007 Larson 180 SE | 35.1 mph at 4600 rpm | 24.7  mph at 3500 rpm |
| Larson LSI 212 BR | 48.6 mph at 4800 rpm | 37 mph at 3750 rpm |
Price
The best thing about Larson is, that they provide high-quality boats at a reasonable price. Also, for a lifetime warranty, they have a great resale value.
If you wanna buy second-hand Larson Senza, you may get them within $30,000. Larson Cabrio 290 can be found between $22,500-$35,000. Larson Cabrio 240 will be found between $20,000 – $50,000.
Larson 330 is on the higher side. It will cost you between $40,000-$125,000.
We've gathered the prices from different reselling sites. And the price varies with the condition of the boat.
So, we can say, overall Larson is a good boat. But there are some cons of the Larson boat you should consider.
What Are The Problems With Larson Boats?
Although Larson makes good boats, there are some common problems Larson users face. Let's see some of those. These problems especially happen with the old models
Flooded Bilge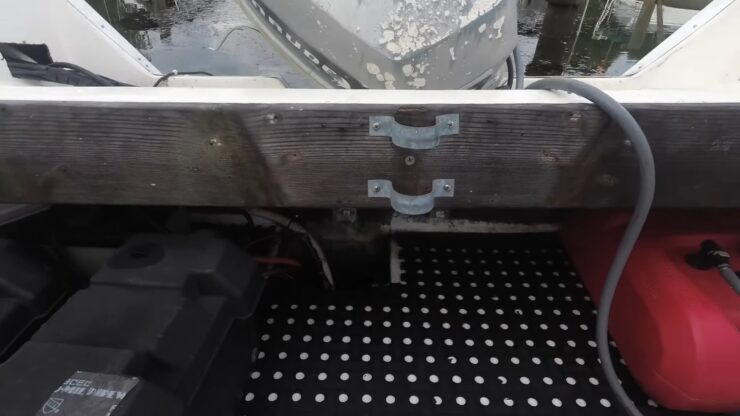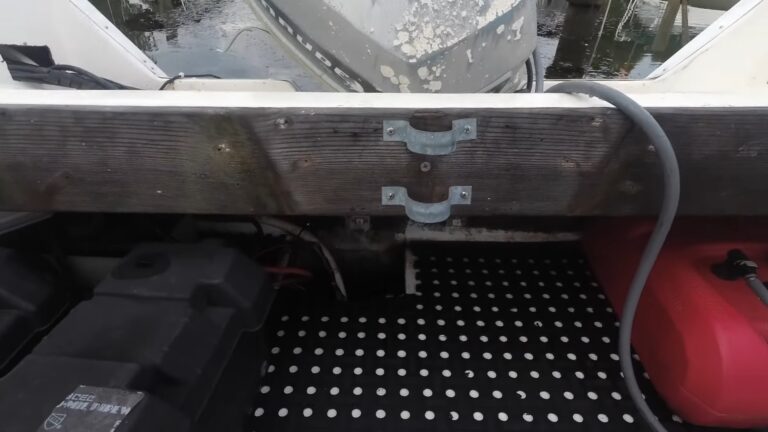 Some Larson boats, especially older models, suffer from the tendency for water to gather in the boat's bilge. Water that doesn't properly drain through the boat gathers in the bilge and can create various issues.
Bilgewater issues can be caused by anything from a rough day out on the water to leaks in the hull. Every boat is designed to carry a bit of water in the bilge. However, it becomes a problem when the amount of water in the bilge becomes excessive.
However, in the new Larson models, there are efficient pumps. That decreases the flooding problem. You can test the bilge pump of your boat to make sure it's working all right.
Hull Stress Cracks
Larson boats have single-piece fiberglass hulls that are coated with a gel coating. Unfortunately, these boats are notorious for having stress cracks along the hull.
Many boats have stress cracks throughout the hull, and Larson boats are no exception.
We've all heard that the bottom of a lake or river is a bad location for a boat hull. A stress crack in a Larson boat hull can occur for a variety of reasons, including marine vegetation and improper maintenance.
Larson boats are noted for their sleek and robust hull design; however, frequent care is required to prevent minor hull cracks from growing larger and are more costly to repair.
These concerns are less severe in newer Larson models, as they are in many boat businesses that have been around for a few years (Larson has more than 100 years of expertise). Nonetheless, caution should be exercised while purchasing older Larson boat models, particularly those from the 1970s and 1980s.
Cracks In Ski Locker Lid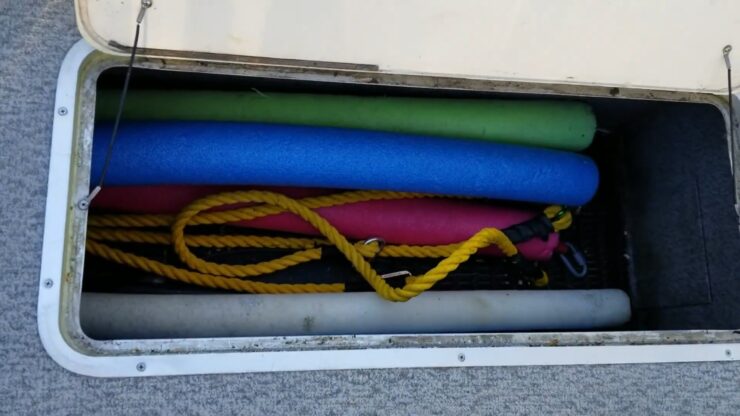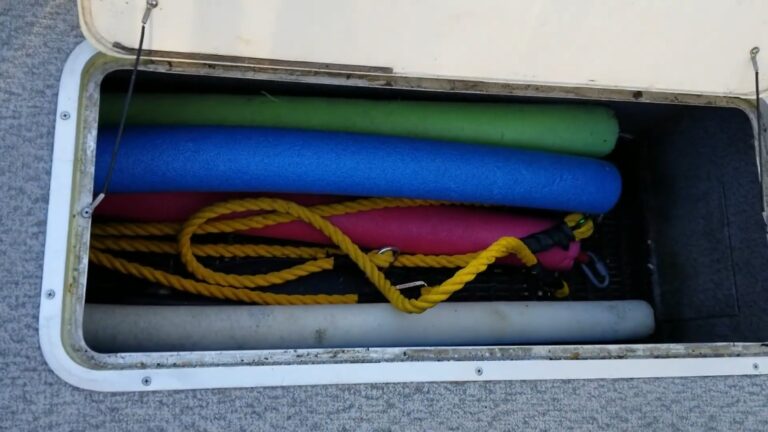 Larson boats, like many others, have ski lockers as floor storage areas. These lockers provide easy access to the necessary gear and equipment when you're out on the water.
However, some Larson boats may have an issue with cracks developing on the lid of the ski locker. If left unchecked, these cracks may continue to grow and compromise the waterproofing of the storage area. Therefore, Larson boat owners should be watchful for any signs of cracks or other problems in the ski locker.
Fortunately, Larson offers a comprehensive lifetime warranty for their boats. If you have access to this warranty and encounter a crack in your ski locker, contacting the company promptly can help prevent this minor issue from becoming a more significant and costly problem.
Difficult to Sell at Value
Larson boats are built with high-quality materials and unique designs. They are also intended to give an enjoyable on-water experience. Unfortunately, because of their high original price, it's typically difficult to sell a used Larson for a price even close to what you bought.
However, if you plan to own your Larson boat for a long period of time or the resale value is not as important to you, these boats make great investments as they are long-lasting and durable. These boats are known for providing fun for many years long after being purchased.
How to Take Care Of Your Boat?
Larson boats are really easy to maintain. Still, you have to take care of it to make your boat last longer. Here are some tips on how to take care of the boat.
Always keep some napkins in your boat. wipe the inside of the boat when you see any moisture or water. It will help you avoid water strain on your boat.
Without oiling timely, the boat's machine can get jammed. Always remember to change the oil timely.
Always beware of mold. Mold can spread really quickly and ruin your boat. Clean your boat with vinegar to get rid of them.
Always check your engine before the voyage. Make sure you never run out of fuel. Also, make sure there is no leaking.
Sometimes there can be gas in your fuel tank. That can cause weird noise. So, you have to get rid of the air from the fuel tank first.
General Pros and Cons
Pros
Larson boats are well-known for their dependability and durability. Their high-quality single-hull construction enables their superior craftsmanship to create a smooth-riding boat. Larson boats that are well-maintained may provide hundreds of hours of fun on the water.
The way a sport boat feels on the water is one of its most important features. Larson boats are frequently rated as having one of the smoothest rides in their pricing range. Larson boats provide one of the best experiences on the market for boaters that are focused on the ride.
Larson boats are often at the top of best value sport boat lists, and for a good reason. These boats allow you to spend more time fishing and less time repairing and maintaining your boat. For those looking for a fast, smooth ride, the Larson line of boats is hard to compete with.
Cons
Excessive stress crack issues
Excessive water leaking into the bilge can overwork the bilge pumps
Floor storage area lids may crack.
They don't retain their resale value very well.
FAQs
What Happened To Larson Boats?
Larson Boats was a boat manufacturer that operated in Little Falls, Minnesota, USA. In 2017, they announced that it was ceasing production and laying off its entire workforce.
The company cited financial difficulties and increasing competition from overseas manufacturers as reasons for its closure.
However, in 2019, a new company, Larson FX, was formed by several former Larson Boats executives and employees.
Larson FX acquired the rights to the Larson name and began producing a new line of boats, including fishing boats and pontoon boats, using the latest technology and materials.
The new Larson FX company has made significant investments in research and development, including new hull designs and innovative features, to offer a high-quality boating experience for its customers.
Today, Larson FX continues to operate out of Little Falls, Minnesota and is committed to providing customers with reliable and well-built boats.
How Often Do You Need To Run A Boat?
The frequency with which you need to run a boat depends on several factors, such as the type of boat, the size of the engine, the climate in which it is stored, and how often it is used.
In general, it is recommended to run a boat's engine at least once a month, even if it is not being used regularly. This helps to prevent the fuel from becoming stagnant and ensures that the engine remains lubricated.
If the boat is not being used for an extended period, such as during the winter months, it is recommended to run the engine for a longer period, up to an hour or more, every few weeks. This will help to prevent any build-up of moisture or corrosion in the engine.
It is also important to follow the manufacturer's recommendations for maintenance and servicing, as this will help to keep the boat running smoothly and extend its lifespan.
How Long Do Fiberglass Boats Last?
Fiberglass boats can last a long time, sometimes even decades or more.
The lifespan of a fiberglass boat depends on various factors, such as the quality of the construction materials, how well the boat has been maintained over time, and the conditions in which it has been used.
If a fiberglass boat is properly maintained and cared for, it can remain in good condition for many years. However, if a boat is neglected or poorly maintained, it may experience structural issues, such as delamination or cracks, which can impact the lifespan of the boat.
In general, with regular maintenance and proper care, a fiberglass boat can last for 50 years or more.
Final Words
Larson is known for providing exceptional sports boats that retain their performance for long after they are bought. Despite the high-quality construction and attention to detail, there are a few common problems that plague their older boat models.
However, these boats require a standard amount of maintenance and are extremely durable.
Larson boats make a great investment for a boater who plans on keeping their boat and taking good care of it.
If you can handle the small issues and work with Larson's cooperative customer service department when issues arise, these boats can meet all your boating needs for an affordable price!

I'm Liam Jackson, the proud owner and driving force behind KayakPaddling.net. Born somewhere in the expansive beauty of the United States, I've nurtured a lifelong passion for kayaking and fishing that has led me to explore the far corners of our nation's waterways.