Every kayak fisherman needs a good cooler, but which one to get?
A kayak-sized cooler should be one of the most basic items in every paddling anglers vessel. Being a fisherman implies always being ready for your favorite activity and the idea of a fisherman is that of a professional who has all sorts of gear right beside them.
Catching fish is no easy task, which our ancestors would gladly confirm if they were around. Lucky for us, we have the technology, the gadgets, and the equipment to make it easier. Making use of this equipment means having a more pleasurable experience while casting and a more fun time overall.
A Fisherman Needs Their Tools
Much of the joy of having fishing as your number one hobby revolves around collecting all the gear you need so that every base is covered. Different fish require separate hooks, bait, silk strength, and even rods. There are also many ways to fish and different locations imply different setups.
On that note check out our article on big game fishing reels for salmon.
For example, in many places, it is better to be in the water than on the shore, or rather on the water. But to manage this, the angler needs to be willing to leave the coat behind and find that perfect spot where the wish bite more and where there are more of them. This is where kayak fishing comes into play, the means of water transport that open many doors.
List of best kayak-sized coolers for anglers:
Best Kayak-Sized Waterproof Coolers – YETI Hopper Flip 12
Top Best for Affordable Price – Arctic Zone Titan Deep Freeze
Best for Incredible Load Capacity – Wilderness Systems Catch Cooler
Flat Top Doubles as Seat – Stanley Adventure Cooler
Top Best Coolers For Kayak Fishing
1. YETI Hopper Flip 12 – Waterproof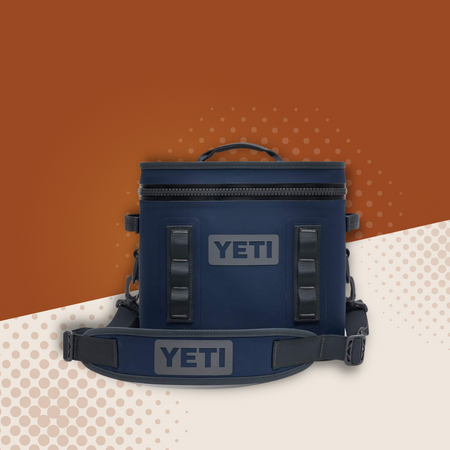 Starting things strongly on this list, here is a brand that is a staple in the area of all things survival gear. From thermoses to coolers, the YETI company knows its way around survival items and things that make any trip into nature not only bearable but enjoyable.
Solidifying its name in the industry and being a leading brand means they know what a good cooler should look and feel like. Their Hopper Flip 12 is a testament to that, a compact, capable model that is considered the best in the business. Its dimensions are 12.6 x 11.5 x 10 inches.
A zipper closure system, soft sides, and superb insulation are only the tip of the iceberg (no pun intended). Closed-cell foam locks will keep the heat and humidity out, the zipper is leakproof, and the entire cooler is waterproof. Your fish can remain fresh inside for days, especially with extra ice or other coolants. Look no further for the best kayak cooler around.
Pros
Sturdy, strong, durable hide
Waterproof, leakproof zipper, great insulation
Attractive look and 12 beautiful color options
A brand name you can trust
Compact size
2. Arctic Zone Titan Deep Freeze – Affordable Price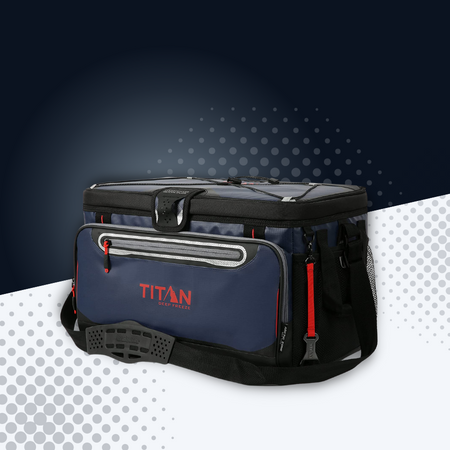 If you want something bigger for your kayak but not a full-size or deck-top cooler, the Titan Deep Freeze model by arctic Zone could be exactly what you need. It is a good middle ground between a compact cooler like the YETI, and the largest coolers available.
It comes with a soft exterior that comes in 7 colors, and a hard case interior. The dominant closure system is a latch and the dimensions of this cooler are 16.5 x 11 x 12.8 inches. A latch could be a better option for closing the cooler because a zipper breaks more easily, and can be a struggle to open/close.
One of the best things about it is the affordable price regardless of the can number. Speaking of cans, it comes in 4 varieties, those that can carry 9, 16, 30, or 48 cans. The cooler has other compartments all around for additional gear and can therefore be used as a bag too.
Pros
Perfect for novice anglers
Affordable price
Good color and can options
Drink shelf
Cons
Not a big-name brand
Too basic for experienced fishermen
Quality of the soft outside material
Not entirely waterproof
3. Wilderness Systems Catch Cooler – Incredible Load Capacity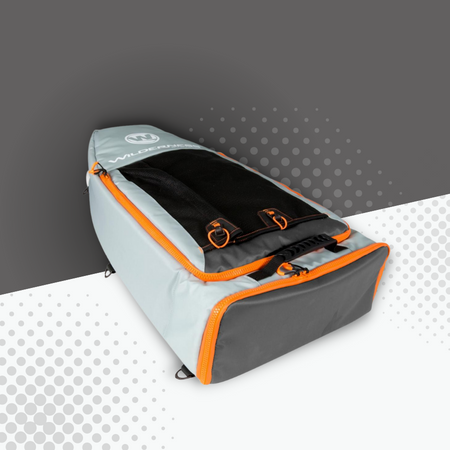 Now here is a beast of a cooler when it comes to the sheer size and load capacity. For a real sit-on-top kayak fishing experience, this soft-sided cooler is everything a seasoned veteran angler needs.
With dimensions of 29 x 17 x 7 inches, it is clear how bigger it is than anything else on this list made specifically for anglers. Predominantly a catch cooler, it can also fit a lot of other things. It closes via a zipper and it can also be carried like a backpack thanks to the removable shoulder straps.
The storage compartment is highly insulated and it keeps beverages and fish cool and fresh for a long time, days even. There are quite a few separate compartments, while the main interior has a special rip-stop coat that can withstand the slashes of the sharpest fish fins.
The bottom of the cooler is rigid and elevated, and the cooler fits perfectly in every Wilderness Systems kayak, should you want to pair it up and have a brand-matching setup. For an all-in-one, a cooler experience where you basically do not need another bag except your dedicated equipment crate, look no further.
Pros
Very spacious, multiple compartments, incredible load capacity
Good brand that specializes in kayak fishing
Extra protection from pointy, sharp fish
Attractive design
Cons
A single color option of grey with black and orange details
Zipper and fabric fail over time
Not entirely waterproof or leakproof when in backpack mode
Obviously designed for a specific kayak type
4. Stanley Adventure Cooler – Flat Top Doubles as Seat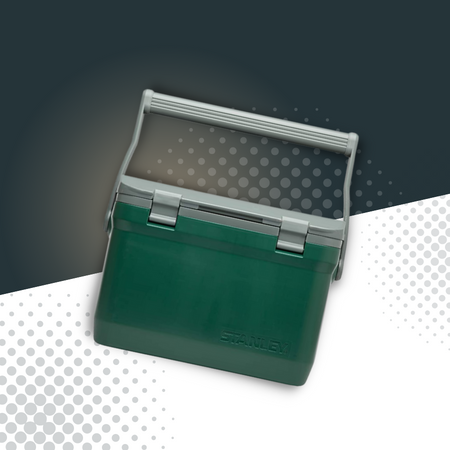 When you think of a cooler, without expressively in the fishing context this is exactly what pops into your mind. A plastic crate-like item with a seal and a big handle. It is usually made entirely of strong plastic and can be used for numerous purposes, one of which is fishing.
Every household needs one of these as they are perfect for any sort of adventure. Be it a simple picnic at the park, a camping trip, or even a barbeque in the yard. And since you have it around, it can also be used as a kayak-sized cooler for your fishing needs.
Not really a fishing-first model, but it is still a great product. A hardshell cooler with a latch closure system, its dimensions are 21.3 x 18.5 x 15.5 inches. These dimensions are however not accurate when it comes to cooling potential because the hardshell walls are quite thick on these coolers, meaning you can fit less inside than a fishing-specific model.
It cools everything you put inside quite well to be used in fishing. There will need to be some coolants inside too, limiting the load further. What it excels at is durability and is resistant to scratches, hits, drops, and even sun. Double-wall insulation is to be thanked for that. Food, drinks, and fish will be fresh and cold inside without any issues.
Pros
Bungee cables on the lid
Holds up to 21 cans
Strong and sturdy hardshell
Can be used anywhere else
Strong latches, great insulation
Cons
Not made with fishing in mind
Does not go aesthetically well with a kayak setup
Bland and basic design
Dimensions are not a true indication of load potential
5. CreeKooler Floating Cooler – Drink Holders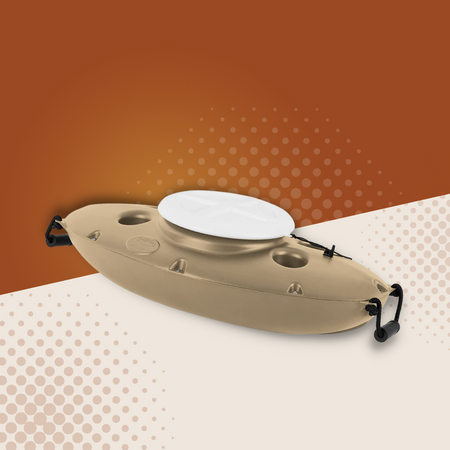 Last but not least, we have something special for you. This hard shell cooler is meant to be kept in the water as it is designed to float right beside your kayak, attached to it via a rope. By doing so, you save a lot of room on the kayak itself and can bring the extra stuff that you need.
The lid is sealed, watertight, and waterproof to the max (obviously), and there is plenty of room inside for all you need to cool. An interesting about it is that the water the cooler is in also helps keep things cold for long, way longer than other models that are in the kayak.
This is quite an original idea and a cooler that will surely make you unique wherever you go. However, it has proven to many customers that the idea behind it is much better than actually using it. It is simply too good to be true in everything it is supposed to do. Plenty of happy customers do exist though, some using multiple at once.
Pros
4 drink holders on the top
Unique, clever design
4 color options, beige, blue, white, yellow
Quite big, bigger than it looks, ample room
Towable, meaning you can have more than one with you
Cons
Pricey
Not great for longer paddling destinations
Dragging it while full is difficult and it slows you down
Idea better than reality
Reported issues with the seal, leaks
Not strong enough, separating sides
About Kayak Fishing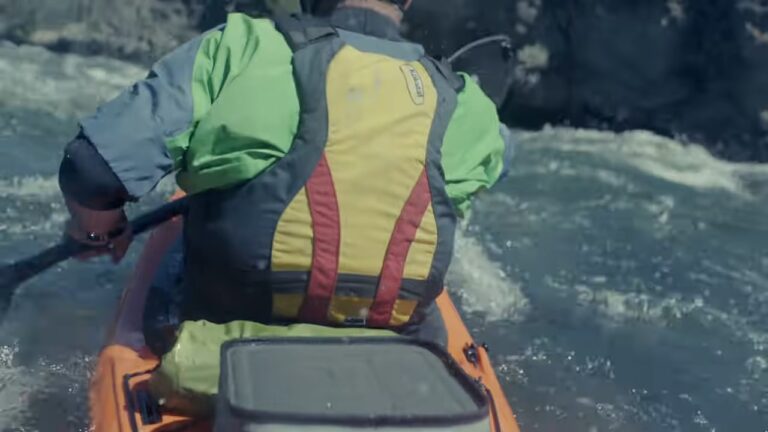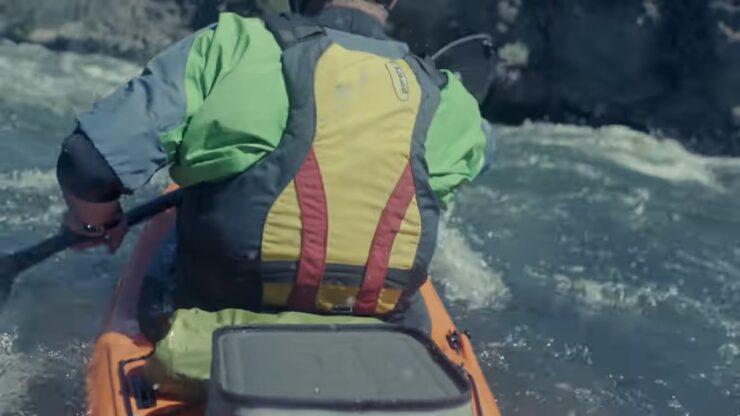 There are many benefits of using a small, one-person vessel like a modern kayak for fishing. Whether it is a stand-in or a stand-on-top model, the paddling boat will give you a lot of advantages over fishing from the shore.
While being closer to the fish and their natural environment of deeper water is great, having all of your gear and equipment within arm's reach certainly helps. Kayaks can fit so many different things and are equipped with things like rod mounts, holders, railings, and bungee ropes. There are also customizable dashboards for gadgets like GPS and fish finders.
Frequently Asked Questions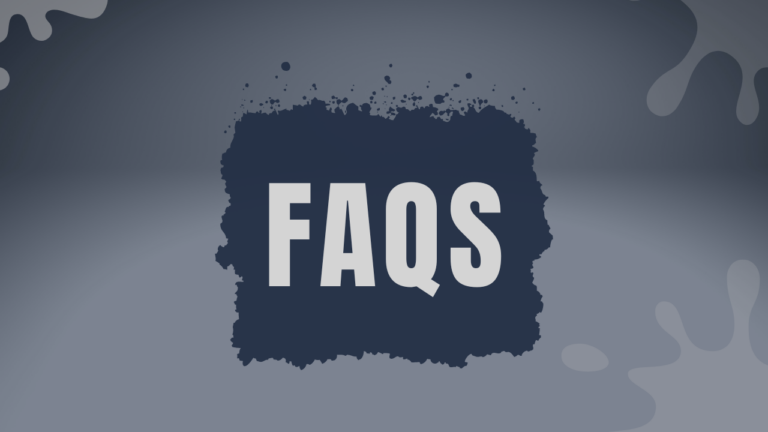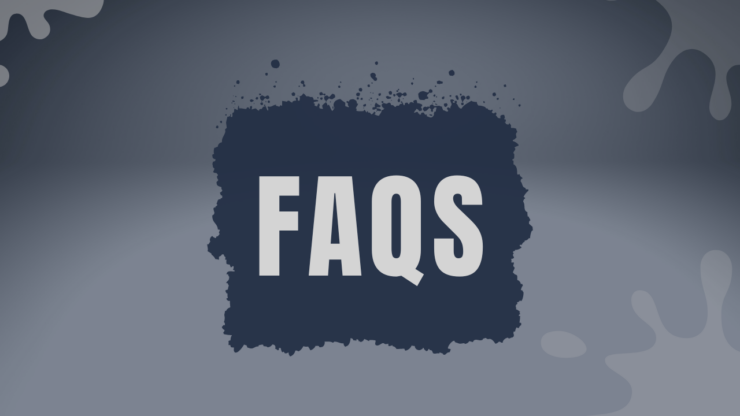 It is often the case that anglers who are used to fishing from the coast see no point in purchasing a kayak and all of the gear that goes with it. They are satisfied with staying on the coast and catching fish by their tent, a fire, and a cozy warm chair.
They already have a cooler, and a large one at that which can fit so many things. Why buy a kayak-sized cooler and a kayak in the first place? Here are some FAQs about these items.
1. Why Do I Need Things Cool?
The thing every angler needs right by their side as they sit on the water and cast for fish for hours on end is something much more orthodox. It is the good old cooler, a container that keeps items that need to be cold, cold. This is known as a cooler and many varieties exist in the world, especially when practical uses in the great outdoors are in question.
2. Can I Use It Elsewhere?
Sure you can, these are versatile items with a lot of potentials. As a fisherman on the water, you need your food and beverages to be cool, but also a place to keep the fish you catch.
A kayak-sized cooler is good for both, and in the following sections, we talk about the best of them. Not all kayak coolers are made specifically with anglers in mind, but those that are for them give the best and most optimal features.
3. What Can the Cooler Fit Inside?
Fitting a few bottles of water, a few cans of your favorite beverage, and some sandwiches should be no problem for a cooler of this sort. On the other hand, they can also fit a lot of fish you catch.
Keeping it cold means it will stay fresh for longer so no stressing about catching a big one early in the day and staying out until the sun starts setting.
4. Are They Worth It?
Absolutely yes, provided that they actually help you in fishing. Every fisherman needs nutrition, hydration, and a safe place for the catch.
A commodity that offers all three is definitely a worthwhile investment and a choice that will prove like the right one time and time again. You will start wondering how you have managed to live without one for so long.
Conclusion
As you know, fishermen are only as good as their equipment, or rather what they can do with it. Without a cooler by your side to help you organize things and refresh, there is no optimal fishing out of a kayak. Overall, the YETI Hopper Flip 12 takes the crown, but others have a lot to offer especially if you prefer some of the features they have that the YETI lacks.
For size and fin protection, go with the Wilderness model. For something old-school and a cooler that can be used everywhere, pick the Stanley. An affordable mid-tier option with good overall stats is certainly the Arctic Zone Titan. Finally, the floaty cooler by CreekKooler is the odd one in the group, but for a good reason.
Keep these other choices in mind as well: