Picking the right destination to do something is always prevalent. There needs to be enough time devoted to the decision so that everything goes well. Planning out any trip requires careful consideration as the final choice needs to be evaluated and observed from different angles.
This is particularly true for kayaking because there are many differences between rivers, lakes, the ocean, and the whitewater. Also, not every kayak is equally capable of optimally traversing every body of water.
There are many places where you can take out your kayak for the day and enjoy some paddling in nature. The good thing about it is that you do not really need much, but diversity and choices are always welcome.
One of the most amazing hidden gems in terms of kayaking is definitely Long Island, New York. This world-famous island is not exactly the first choice when kayaking or any type of boating is concerned, but it really should be. It is an island after all and it is popular around the world.
The fact that it is a part of New York City is enough, but its natural beauty and numerous kayaking opportunities should not be underestimated. Whether you are a Long Islander or a tourist looking for a new palace to go kayaking, you will enjoy what this area has to offer.
Read on to find out what the best destinations for kayaking are on Long Island so that you can spend a beautiful day out with the people closest to you.
About Long Island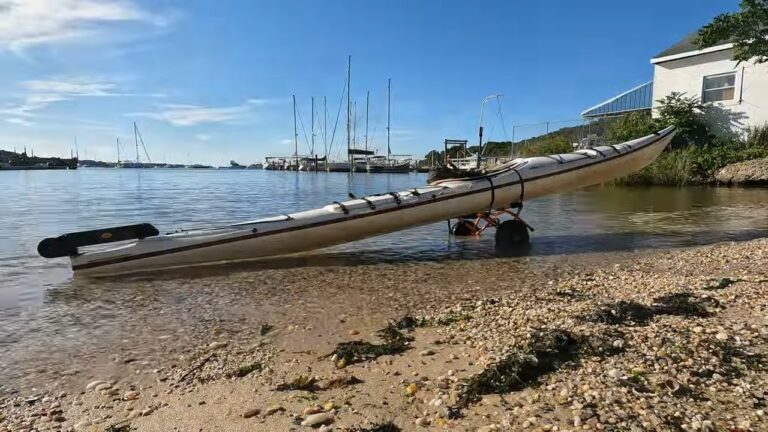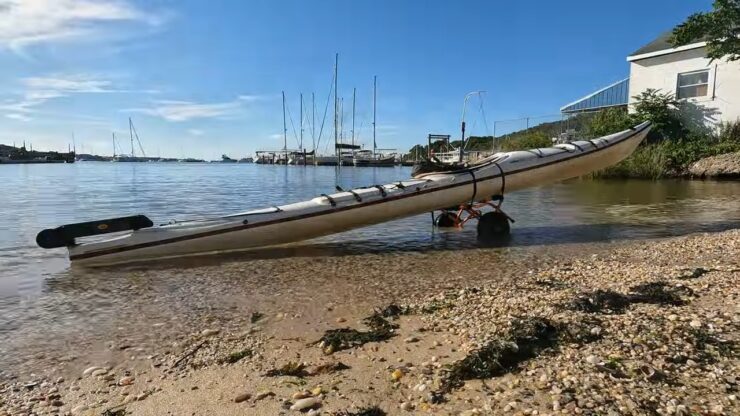 Before talking about kayaking, we need a few words about the place itself. A very densely populated island, it is located in the southeastern area of the US state of New York. Of course, it is also a part of the New York metropolitan area with a population of more than 8 million people.
Diverse in every way possible, it is the most populated island in the entire USA, as well as the 18th most populated on the planet. With a total area of 1.376.1 square miles, it stretches from the New York Harbor eastward into the Atlantic Ocean. At its most distant points, it is 23 miles long.
There are four counties comprising the island, mainly Brooklyn, Queens, Nassau County, and Suffolk County. Together, they make up just under 60% of all New York City residents. Multicultural and cosmopolitan, it is one of the most diverse places in terms of ethnicity, religion, and tradition.
Great Kayaking Spot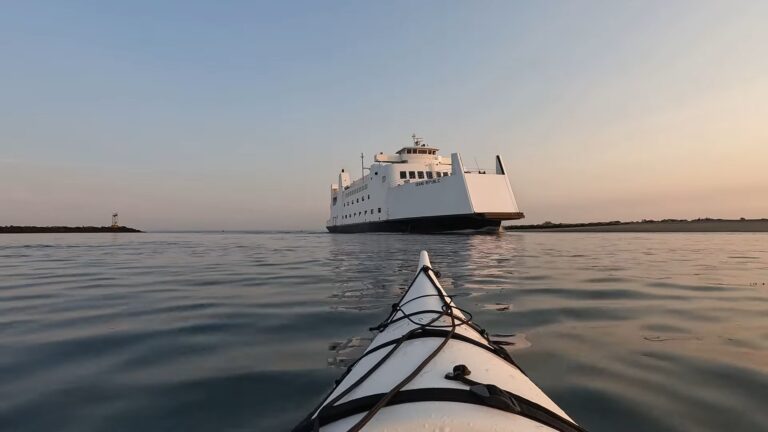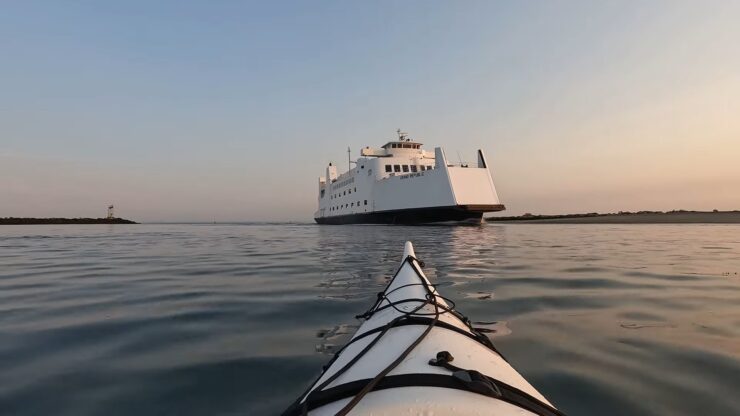 The fact that it is in the Atlantic Ocean is really the only piece of information you need to understand why it is a prime kayaking destination. Locals, Americans from other states, and foreigners love it for many things and paddling is on the rise among them all.
Newbies and pros love to take out their vessels and spend time in nature, decompressing and recharging from the often frustrating and busy days in the city. There are some kayaking rules that the New York State Government has made into laws regarding kayaking.
Every kayak needs to have a life jacket here, as well as a sounding device like a whistle. Also, a lighting device like a flashlight or a lantern must be present in every kayak. These three items are basic safety equipment anyway so it should not be a problem to bring them.
The best time to go kayaking in Long Island is from late April into early and mid-October. Make sure to check the weather forecast before your every trip in case there is a hurricane warning.
High tides and strong winds are not ideal near the ocean so it makes sense to consider the conditions before you leave. When it comes to where the best kayaking spots in Long Island are, keep reading to find out.
Freeport
The Nautical Mile Festival in Freeport is enough reason to make this place special, but kayaking is a close second. From Waterfront Park to Baldwin Bay, it is a great destination for everyone who wants to see some wildlife from the kayak and enjoy a day surrounded by natural beauty.
This place is particularly popular among bird watchers. Sunsets are amazing from the water too.
Island Park
This is a small island located in the southeast of Nassau County, between Long Beach and the mainland. Anyone who wants a great kayaking spot will be happy here thanks to the pristine waters and great views to all sides.
From stand-up paddling to double kayaks, anything goes in the waters surrounding Island Park. There are many kayak rentals in the area as well if you need them.
Merrick
Popular for hiking and bird-watching, Merrick is best known for its Norman Levy Park and Preserve. It is also rich in animal life, as well as kayaking. Renting kayaks is the usual way to go but more and more visitors bring their own paddling vessels nowadays.
Exploring Meadow Brook and Merric Bay are the usual tours they take while there, possible both on your own and in organized tours by local rentals and centers.
Oyster Bay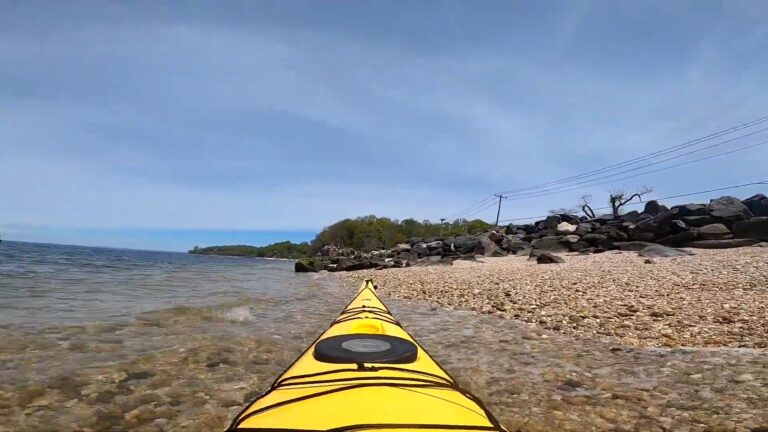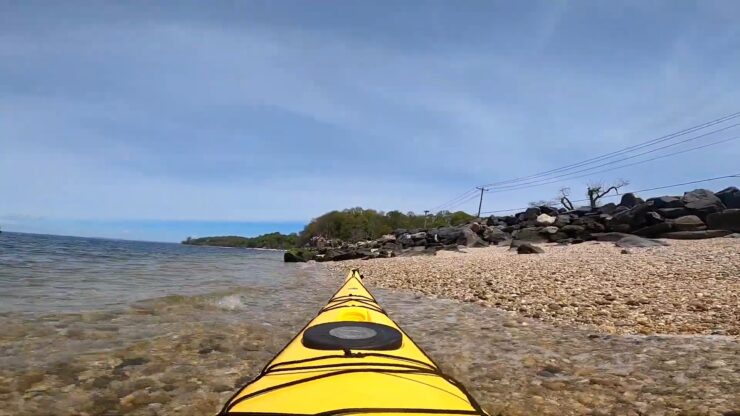 Extending from the North to the South, this city is one of the most unique in the whole of Long Island. They have a great marine non-profit organization called The WaterFront Center, so you already know that kayaking is big there too.
Sailboating is also popular with numerous rentals in the region. It is a great palace for beginners and there are summer programs for children and teens that prove it. Kayaking tours are a regular occasion but you can also plan out your very own.
Stony Brook Harbor
Peaceful, pristine, and surrounded by open fields and lush trees, the greenery of this historic area is perfect for a day inside your kayak. Beaches and harbors are plenty and the locals praise their Avalon Park and Preserve, nicknamed Stony Brook Duck Pond.
It is a hidden gem for water sports and there is a big family-owned kayak and paddleboard rental here that takes care of the visitors' every need. Sunset kayaking is particularly amazing and paddleboard yoga/fitness is very popular.
Honorable Mentions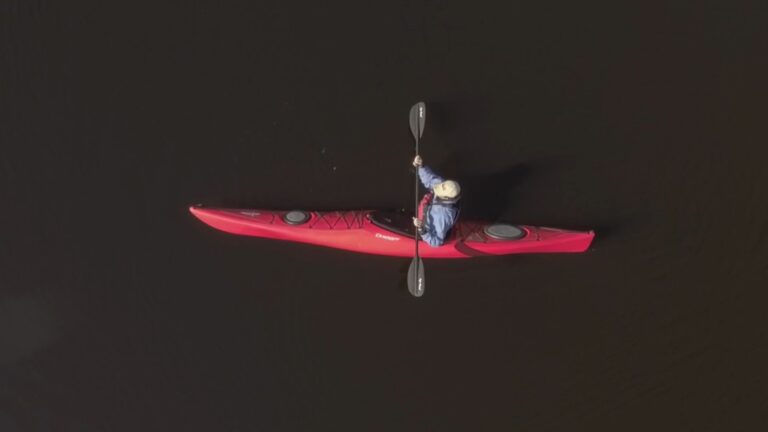 There are many other places in Long Island worth your kayaking time. Make sure to also consider visiting East Islip, Fire Island, Montauk, Orient, and Port Jefferson. Also find the health benefits of kayaking.
The most luxurious and high-end place is of course The Hamptons, but it is not necessarily the best kayaking destination. Most beaches are exclusive and privately-owned, and therefore not open to everyone.