When we talk about versatility, not often do we get to know what it truly means but with the Perception Pescador 10, you get a true understanding of what it really means to be a versatile kayak and how it benefits you on a whole new level.
This kayak isn't just amazing for fulfilling all your fishing desires but it's also going to help you have a very recreational time and enjoy yourself to the fullest on what, close to nature. The yak performs like a breeze and we have seen experts and beginner kayakers praise it like anything.
It is very easy to use, set up and move around which makes it one of the best boats on the market. The yak is very flexible and you will easily be able to use it on flowing and calm waters.
The best part about this yak is that you can take it fishing straight out of the box. It features ample storage space, rod holders and gear tracks that will allow you to get all your fishing endeavors straight and explore the water like never before.
While manufacturing this yak, one thing that Perception kept in perspective was to make this yak and the experience of the person who uses it as comfortable as possible. With this boat on deck, you will be able to spend even an entire day on the water because it comes with extra-cushioned backseats and sliding footrests so that you don't have any trouble while paddling or fishing.
Another benefit of Perception Pescador 10 is that it is very easy to transport. Even though it offers great storage space and ample stability, it is very short in size and lightweight which makes it easy to carry. On top of it, the price tag that this kayak carries along is far less as compared to its competitors so if you're looking for an affordable kayak with all the essential features, this kayak is something you're going to fall in love with.

Features of Perception Pescador 10
Length – 10ft
Width – 32inches
Weight – 57lbs
Weight capacity – 325lbs
1. Stability
When it comes to stability and providing utmost safety during kayaking, a hull design boat comes in really handy and we are thankful to Perception that they made it the same way. The boat is really hard to flip over and even though lightweight, it is made out of heavy-duty PVC which keeps it very stable on the water.
The boat is also very easy to put on and off the water so you won't face any trouble there as well. However, one thing that we would like to suggest is to stay cautious while you're on a boat and don't stand up out of fun. This may cause the yak to lose its balance and you can fall off.
Also, if you think that you will often need to stand up when fishing then integrate your boat with stabilizers, and don't forget to keep your boat filled with life-jackets for additional safety.]
2. Ample Storage Space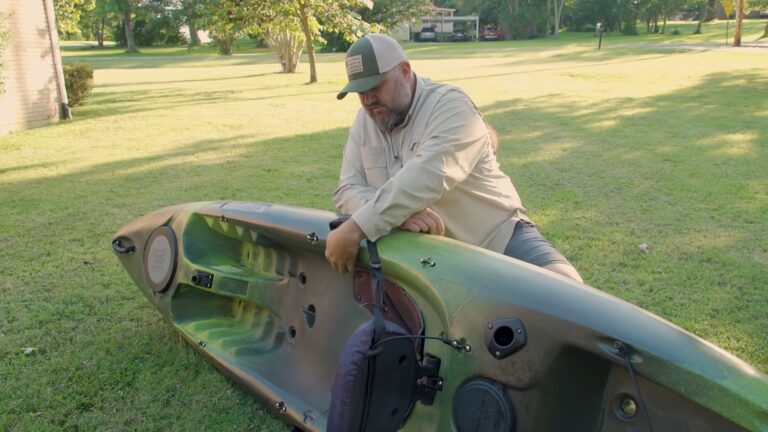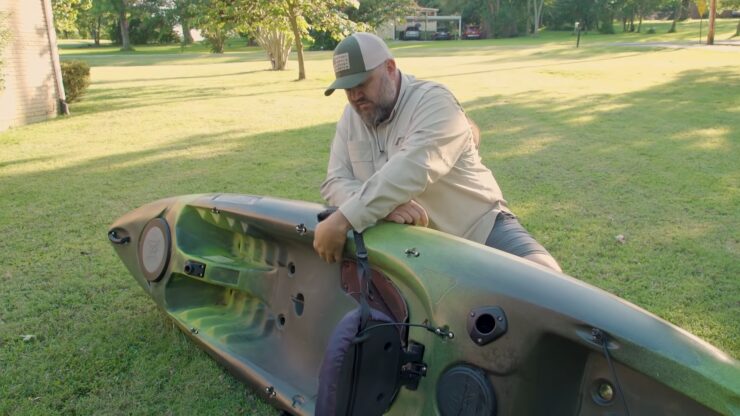 Pescador 10 has made almost every kayaker more than happy about the overall space it offers. Even for a small size boat, it offers ample space to the user so he can easily carry all the fishing gear along. You can keep a cooler and a crate on the boat too when going on the trip for a day. This will allow you to have everything in the comfort of your boat without having to leave it every few hours to get supplies.
The company has also included a sealed hatch right in front of the yak that will keep your gear safe from water.
3. Highly Comfortable
Among all the selling points of this yak, the one that made the most noise was the comfort it provided, and for good reason. Once you step onto the boat and lay back to enjoy the day, you will feel much at ease and the comfort is unparalleled.
The seat comes with extra cushioning along with an adjustable back that is highly comfortable. But what adds to this comfort is the really good footrest. With this, you can easily make enough room for your legs to relax in, lay back, and just enjoy your view.
4. Overall Performance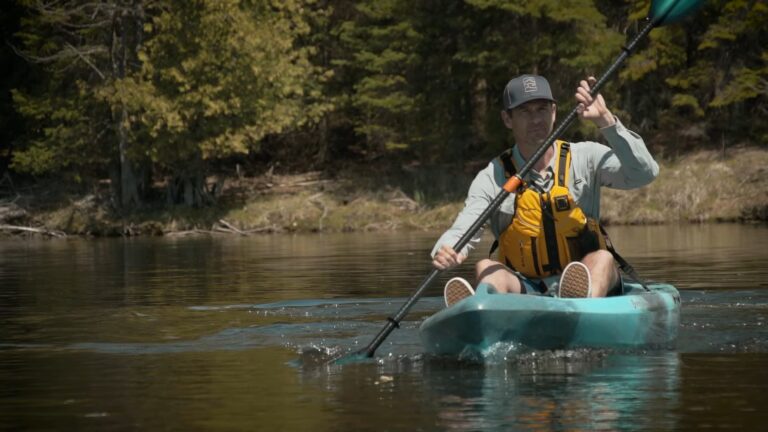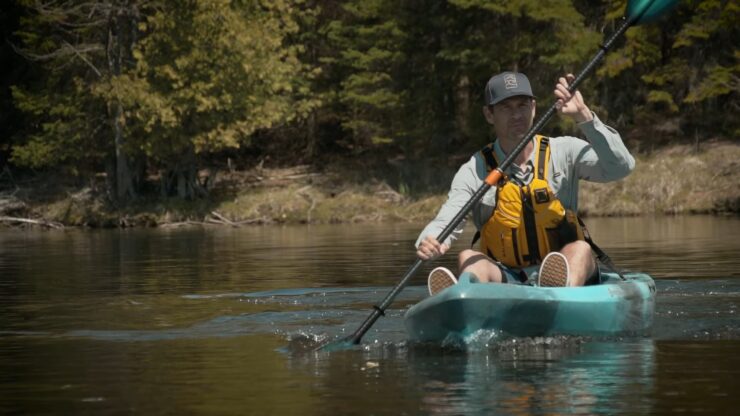 Another plus point of Pescador 10 is the fact is that it's highly portable. Very easy to carry and take places without even asking for someone else's help. It has a maximum weight capacity of 325lbs which is more than enough for someone going on a solo trip.
The small size of the boat also makes it very easy to maneuver. You can easily move it on the water while the centrally placed skeg ensures it follows the right track. The yak comes with four carry handles that will make the transportation even easier. So trust us when we say, this yak is worth investing in.
Final Thoughts
Since it is really hard to find a boat that offers everything in a simple and affordable package, the Perception Pescador 10 has everything that you can possibly hope for.
The boat is easily managed and provides you with all the basic features that you need for fishing and kayaking. The best part is, it comes at a very affordable price range that makes it even more worth buying. So if you don't want to compromise on the quality and comfort of your yak yet you need it to be affordable then go for this kayak and put your money to good use.