How Good is the Vibe Shearwater 125 Kayak for Your Fishing Needs?
Picking out the right product from a wide and diverse selection is never easy. The more specialized and dedicated the commodity, the harder it is. Nobody wants to waste money on something they will end up regretting later, which is why the purchase needs to be approached with a great deal of attention and strategizing. The decision is also heavier when it is a thing that can make or break your favorite activity, in this case, fishing.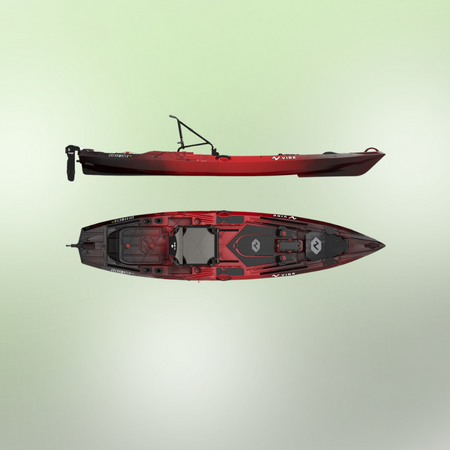 Two Ways to Approach Fishing
Fishing is typically thought of in one of two ways. According to first, it is a simple activity where you do not need much other than a body of water and a fishing rod. Simple, modest, and relaxing. According to the other way of perceiving fishing, it is a highly-skilled activity that can also be a sport where you need numerous types of equipment.
That is if you want to do it most optimally and professionally possible. Since we all think of the model angler as someone with a lot of bags, crates, equipment, and numerous rods, the latter is by far the more common depiction.
A Kayak Makes All the Difference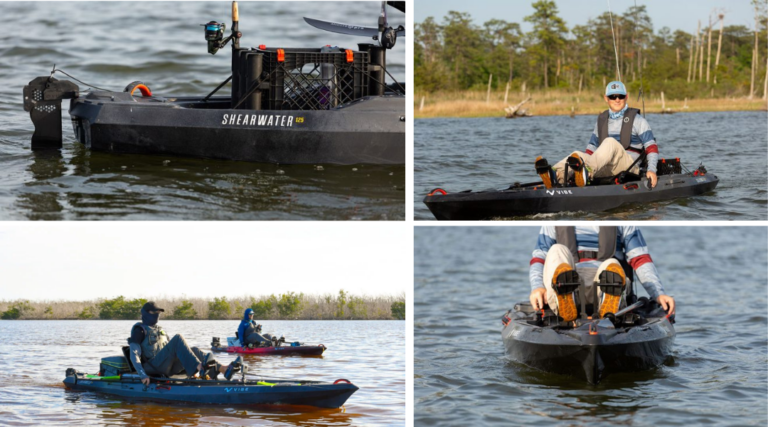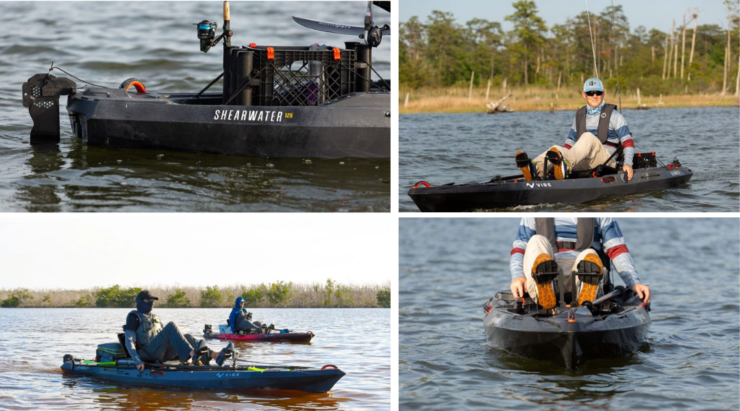 However, there is one more piece of equipment that can improve the amateur, basic way of fishing, and yet still elevate the experience of serious anglers looking to compete and catch as much as possible. That would be the fishing kayak, the best kind of vessel to take you out on the water and allow you to cast where the fish is plentiful.
Choosing the right kayak is not easy especially if you are doing it for the first time. Worry not because we have a great review for you today to make your ultimate decision a bit easier. Read on for more information about a great fishing kayak option, the Vibe Shearwater 125. All you need out of a fishing kayak is there together with a neat design and many additional features.
Spec and Dimension Overview
The Shearwater 125 is the flagship model of the popular Vibe kayak brand. It has all the things an angler could ask for, and then some. It is a model where you sit on the top, meaning it is possible to stand up and cast apart from sitting down. At over 12 feet long and 35 inches wide, it is on the bigger end of the spectrum which means it offers a good balance of speed and maneuverability. The starting price of this model is around $1,600.
This kayak, like most others, is made from hard, sturdy, and durable polyethylene plastic that makes it resistant to anything that you may encounter while fishing. Speaking of fishing, it is made and developed with anglers in mind but it also works as a recreational kayak.
You can use it for a variety of other things like duck hunting, landscape photography, and bird watching. It is available in four attractive colors, including light blue/gray, red/black, purple/dark blue, and all black
The total weight of an empty hull is 77 pounds, a bit heavier than your typical, average kayak. However, the weight climbs to 92 pounds when you attach all of the things it can fit. Worry not as its maximum load capacity is a staggering 475 pounds. This means you can pack literally everything that a fisherman may need while casting from the water. Such a feature-packed model needs to carry a lot of things, and this kayak is ready for it all.
Comfort
The kayak comes equipped with VIbe's own Summit Seat, a 4-position high-low adjustable seat that will make your fishing experience a lot more comfortable. It has 8 inches of trimming that displace weight comfortably and evenly.
There is 4 grip carrying handles to make it easier for you to bring the kayak wherever you need to, as well as 2 molded-in, heavy-duty handles in the back. For extra comfort to the legs, there are padded foot braces. In addition to these, the deck is covered with non-slick padding of premium quality.
Cargo, Storage, Mounts
We already mentioned how much this amazing flagship kayak can carry, but this feature does need its own separate section. There are 3 6-inch hull access plates on this kayak. The front cargo storage area has a gear cover, while the rear storage comes with a bungee down that also includes 4 cooler clips.
Moving on, the Shearwater 125 is equipped with 4 tackle tray holders, a mesh cover, and a removable electronics pod that has a transducer mount. Speaking of mounts, there are 4 flush mounts for rods, 4 horizontal rod holders with top protection, and 4 integrated top-loading gear tracks. They have really thought of everything with this paddling boat.
The sealed fishfinder pod is removable and has a built-in transducer mount. On the sides, there are bungee paddle parks as well as extra reinforced mountain locations. All of these storage and mounting options will allow you to carry all of your crates, bags, coolers, paddles, and rods without any issues. You can even pack extra clothes and still have enough room for your dog to chill on the kayak.
Extra Propulsion Options
If you ever get tired of the good old paddling, know that this high-end kayak can also be fitted with a Bixpy Jet Motor. It is sold separately of course and it attaches to the Vibe Gravity Rudder. Also, foot pedals can be installed, which do require Vibe X-Drive Pedal Pod, as well as the food pedal and steering handle systems. These are all options that are available but definitely not necessary to enjoy all of the spoils this kayak has in store.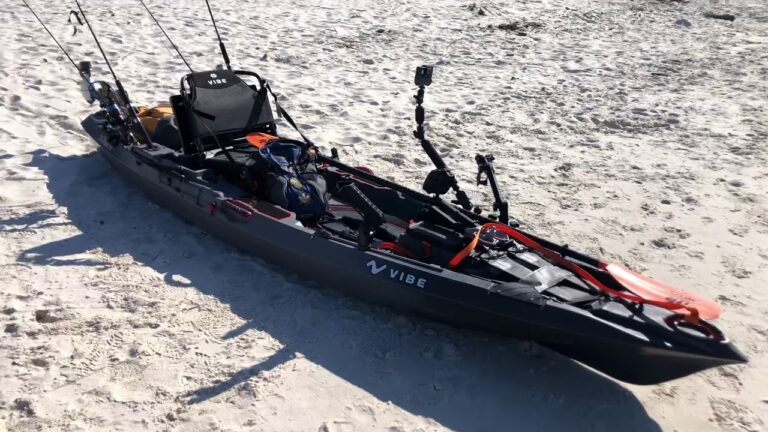 Stability and Standability
The Vibe Shearwater 125 is among the most stable kayaks out there that encourage standing while casting. The aforementioned seat also has a standing/sitting perch that is sold separately and allows extra options. It is easy to access the gunwale standing perch, and there are stand-up assist straps on the kayak. The deck is open, and the standing area is large enough to move around as well as padded. On top of everything, the hull is stable on the water and will never rock or swing by itself.
References:
https://kayakanglermag.com/boats/kayaks/vibe-shearwater-125-fishing-kayak-review/