Kayaking is an activity that can be done in a number of different ways. On its own, it is one of the ways to paddle in a body of water and enjoy the outdoors. That is more than enough for a large number of kayakers.
However, more can be done with a kayak and it can actually offer so much. The main reason why kayaking is so popular nowadays is because of how well it complements other activities. You can use this versatile vessel in so many ways. From camping, recreation, and relaxation to more specific and complex activities like hunting or birdwatching, a kayak can make anything better.
Picks of Greatest Kayak Rod Holder
1. YakAttack Omega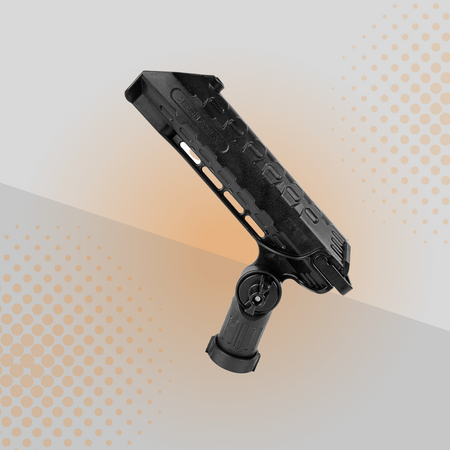 Starting off the list strong, here is a well-known brand in the fishing world. YakAttack has been around since 2009 and is a very modern and experienced player in the game. USA-based, they focus on top-quality products for anglers who know exactly what they need. A prime example of this is their Omega rod holder.
All black in color, it easily mounts on any kayak and supports any type of rod. It is adjustable and very versatile. If you are looking for a universal solution and the last rod holder you will ever buy, look no further than this item. The collar rotates 360 degrees and it is as stable as they come. The lock mechanism is strong and allows many different angles.
No matter the reel, it will easily accommodate your rod setup. Spinning, casting, large, small, you name it. There is no reel that cannot fit in this rod holder. It is super lightweight at 390 grams and it is very easy to install. Everything about it screams versatility and ease of access, and that is often what anglers need. It is affordable enough to get more than one and turn your kayak into the ultimate fishing rig.
2. YakAttack AR Tube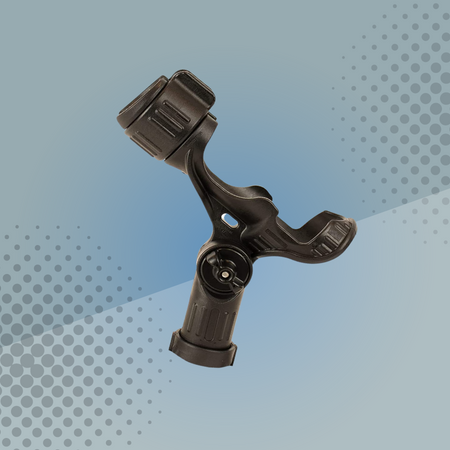 Now here is something you do not see every day. The second model by YakAttack looks very futuristic and modern, and that is underselling it really. It is a tube rod holder model, longer and bigger with a slightly different mechanism. All black, it will go with just about any kayak model and color. Be it a spinning or a casting reel rod, it is a breeze to slide it in and out of this holder.
The lock and load mounting system is in charge of fitting it onto the kayak. If you are about security and adjustability with your rod holders, this tube model is unrivaled. There is no way the rod will ever slip or fall out of it as it grips it tightly with its entire body. For longer rods, there is a lock at the back that flips up and down. It actually has three modes: locked, adjustment, and removal.
Slightly more expensive than the Omega holder mentioned, it is a model oriented towards more experienced and highly skilled anglers. It is also not as versatile and cannot accommodate every rod type. Since it is a tube, thicker rods will not be as easy to slide in. However, there are not that many thick rods anyway so it is not a problem. It weighs 470 grams and is made from marine-grade polymers.
3. YakAttack Zooka II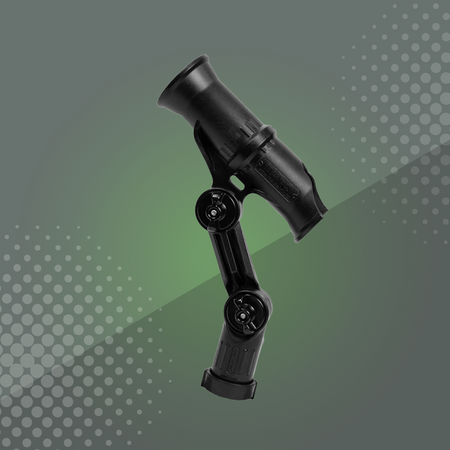 The third and final rod holder by YakAttack is both the most expensive and the most high-end of the three. Do not let its smaller size fool you. With this marine-grade polymer, all-black rod holder it is a breeze to go out to the water and stay for a while. It is very capable and sturdy and will never let you down.
It is designed for spinning reels and casting reels alike and it attaches to just about any kayak, boat, or other craft with the special lock and load mounting mechanism. The track mount security and adjustability of this holder are among the best, which is what the brand typically expects from all of its products. It weighs 480 grams.
The Zooka II locks the rod in place for strong stability. The extension arm has not one but two adjustable arms so the angler can set the rod at a variety of anglers and positions, something that is not possible when the holder only has a single arm. If you prefer high-end solutions for your fishing needs, get this holder and never look back.
4. Scotty 279
Kayak fishermen who prefer baitcasting reels will love this rod holder by Scotty. It has a cushioned cradle that holds the baitcaster reel in place. Spinning reels are also held securely and tightly in position. All black in color, it has a side-mounted flange that allows the bottom to stay open and hold trigger grips. There is a soft latching strap that snaps over the top of the rod and holds it in place.
It contains fiber-reinforced engineering-grade nylon that gives it a lot of strength and resilience. It is a reliable product that will surely last you for years. It does not come with a mount, but your kayak should have one anyway. If not, you can always choose one separately. This rod holder is a multi-functional tool and a very versatile choice.
Bass fishermen prefer it the most, but trout and other medium and small fish species fishing will also be easier should you get it. This Scotty holder only weighs 9.2 ounces and it is 2.7 x 9.85 x 6.1 inches. With its cushioned cradle, your reel will be secure and safe and never slip out.
5. Bekith 2-Pack Powerlock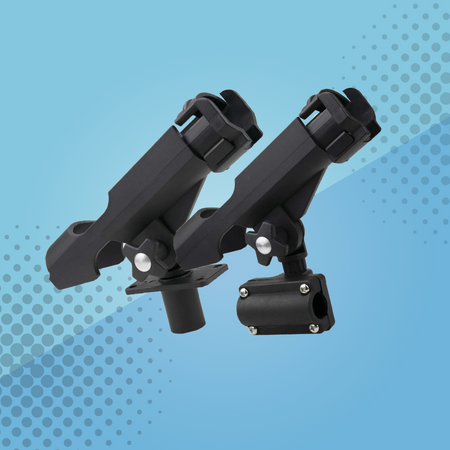 Most fishermen need more than one-rod holder right from the start. Having your fishing pole securely in place while you do something else is neat, but having multiple is even better. The most optimal way of doing this is to have at least two at a time, which is where a 2-pack rod holder set comes in.
This set by Bekith could be all you need if you want two holders for the price of one. Apart from the holders, you also get combo mounts that will allow you to attach them to any type of kayak. Fully adjustable, they rotate 360 degrees. There is a spring-loaded tension knob that allows easy and quick adjustments for maximum stability.
Of course, the rods can be locked in place. When not using them, they detach quite easily and do not have to remain on the kayak forever. They can either be installed on the rail of the kayak or directly. The hardware is stainless steel, very durable, while everything else is black. Together, they weigh 1.5 pounds.
6. Borogo 2-Pack Flush Mounts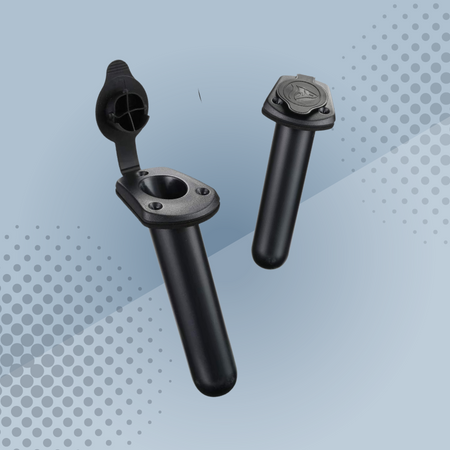 If you prefer flush mounts to store your rods and do not want holders that stick out of the kayak, this 2-pack item set by Borogo could be exactly what you need. Kayaks can get overloaded with gear and it tends to happen out of nowhere. Having flush mounts that can be closed down and never removed is easy, convenient, and quick.
Made from PC and ABC, they are strong, durable, and resistant to corrosion. The material is of high quality and difficult to damage. The mounts are 7.5 inches long with an inner diameter of 45 mm. They easily accommodate fishing rods but also fishing nets and smaller paddles. This type of storage is discrete and minimalist, something more and more fishermen cares about these days.
These rod holders are very easy to install. Each has three screw holes and can be mounted to any flat surface. Most fishing kayaks have dedicated places for them anyway so there is no reason to think twice about where to install them. All of the necessary screws are included in the package. Overall, this is a convenient and easy solution that does not take a lot of time.
One Kayak to Rule Them All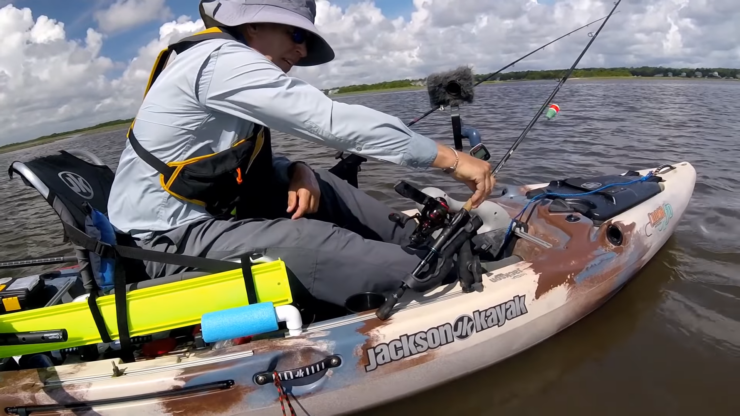 Arguably the most common example of this comes in the form of fishing. An already popular and widely spread activity that has been a crucial survival skill for thousands of years, fishing is as relevant today as it has always been.
However, modern times bring about modern equipment that spoils us, which is exactly what has happened with kayaks. Fishing kayaks are the most commonly bought variety and it is not even close. And it is not just the anglers who buy them. They are actually so good that anyone who wants a quality vessel to paddle from can get one.
The Main Feature
The most important thing about every fishing kayak is its features. Without them, the kayak does not really classify as something designed and developed with anglers in mind. Unless the kayak has all the important stuff the angler needs, it will not really feel like something made for them nor will it help them catch more fish.
For that, the kayak needs to have the right rod holder. Just like their name suggests, they serve one specific purpose on a kayak: they hold your fishing rod in place, freeing up your arms to do other things. Whether you will use that to hold another rod or do something else is up to you.
All fishing kayaks, as well as some universal, recreational models, either have rod holders already equipped or mounts where they can be attached. However, for the best performance and the most amount of fish caught during your fishing day out, you should aim for the best. In the following sections, we review the best kayak rod holders available on the market at the moment.
Between these options, you will surely find the right rod holder for your needs regardless of what you expect from your fishing trips. A good fisherman needs good gear, and these certainly qualify.
Frequently Asked Questions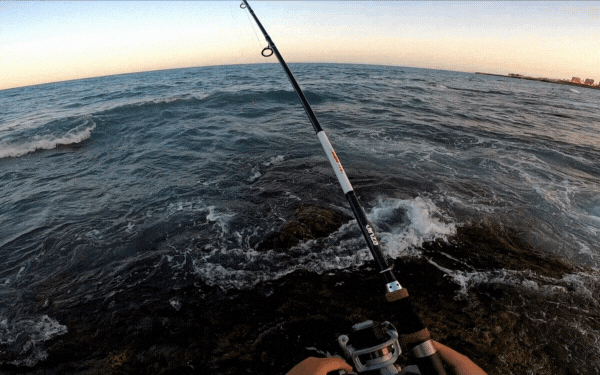 Fishermen, especially beginners, usually have a lot of questions concerning this activity. When it comes to rod holders, most FAQs revolve around the use and the need.
1. Do I need rod holders on my kayak?
You do not actually need them, but the experience will be much more pleasant and enjoyable if you do have them. Some fishing kayaks come with them, and some do not. If you want to free up your hands and be more productive while catching fish, you should consider mounting at least two-rod holders. The best fishermen use multiple poles at once and so should you.
2. Are they secure?
Modern fishing rod holders have locking systems that prevent the rods from slipping and falling into the water. There is nothing worse than losing your rod rig alongside the bait and the reel. It pales in comparison to having a fish get away. But worry not, as long as you put it in as intended and use the locking mechanism, it will stay in place regardless of the situation. The angle also matters so be sure to adjust the arm properly and maximize security.
3. How many are too many?
There are no rules when it comes to the number of fishing rod holders. Your kayak can be equipped with as many holders as you have mounted. Most have one on each side and one more in the front. However, kayaks are versatile and very customizable with a lot of places to attach more holders. Besides, having a bunch of holders does not mean you have to use them all. It is nice to have them mounted and then place the rods on different sides depending on where the ideal spot to cast is.
Conclusion
Fisherman's best friend is their gear, there is no question about it. It can even be said that they are only as good and capable as their equipment. There is a lot of skill involved in it all but there still needs to be various types of stuff present in the kayak for the angler to be effective.
Fishing rod holders are certainly up there as the most important. Therefore, make sure to get at least two and get good at utilizing more than one rod at a time. Sooner than later, your net will be fuller and your dinner table richer!
Check out some other picks from Amazon also:

Mariyam Wilde has been kayaking since before it was cool. With a decade of navigating everything from tranquil lakes to white-water rapids, she's got more stories than there are fish in the sea.