When it comes to buying the latest fishing kayaks, the Sevylor Coleman Colorado 2-Person Fishing Kayak is a product that you're bound to come across. This is one of the latest bad boys in the market and provides amazing performance efficiency to the user.
In the last few years, personal fishing and paddling have seen a massive surge among the people. now everybody wants to connect more with mother nature and what better way to do it than go fishing and observe the wilderness in the best way possible.
Having a yak of your choice at your home provides you with the liberty to enjoy the sunshine, spend some time with yourself, enjoy mother nature and do all of this at your own ease. You don't have to rely on someone who will drive you to the water's edge and then help you unload the yak from the back of the car. You can just easily do it all by yourself without any apparent restrictions.
So, if you happen to be someone who wants to spend as much time with yourself as possible and enjoy the perks of fishing and paddling then going for Sevylor Coleman Colorado 2-Person Fishing Kayak would be a very wise choice.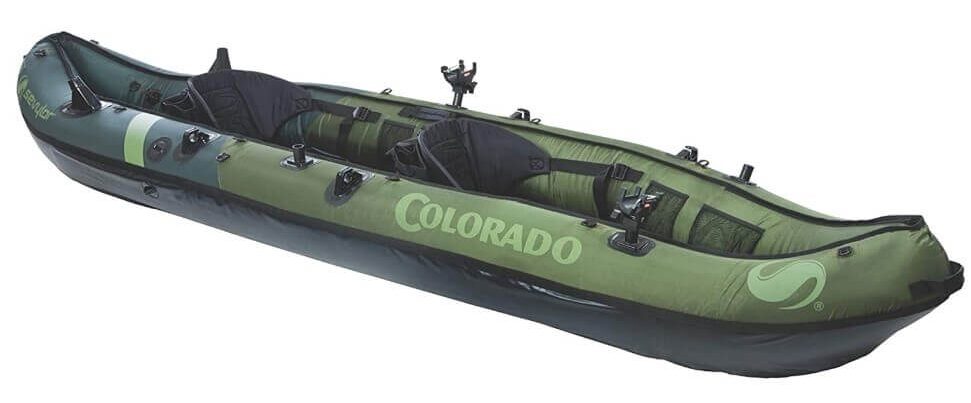 Features: Sevylor Coleman Colorado 2-Person Fishing Kayak
People who love fishing would always take their time and look for products they can truly invest their time and money in. if you're planning on buying this fishing yak, it would be better for you if you take a look at all their aspects before making the purchase.
Construction Quality
The thing that we truly appreciate about Coleman Colorado Yak is the fact that it is customizable so you can easily make necessary adjustments to make it suitable according to your requirements. You can easily integrate it with a trolling motor and extract better efficiency out of it.
The company has used premium quality PVC material for the overall construction of the yak. You can get it in green color and the material is UV-resistant.
We all know that when it comes to yaks floating on water, getting a puncture is eminent. So, to ensure that you don't end up drowning in the water, the company added three chambers in the construction so even if it does get punctured due to a collision, it will easily stay afloat.
The yak also features an Airtight system along with a valve, rod holders, and paddle holders. It comes with two adjustable seats and it can carry a collective weight of 470lbs, easily ensuring that two people can stay on top of it for as long as they want.
Easy to Setup
The inflating and deflating of the yak is really easy. It only takes a few minutes to get inflated and is also convenient to get it on water. One person alone can do it efficiently and won't take a lot of time. Another thing that we should mention about this yak is that it is NMMA certified. So rest assured about the quality of the product. The yak has gone through numerous rigorous testing to assess the quality and was then made available to the people.
In the package, you also get a carry bag in which you can place the deflated yak and put it on your shoulder. The lightweight of the kayak makes sure that one person can easily handle it either off or on water.
Durability
One thing that everyone is always concerned about when it comes to fishing kayaks is the durability and the versatility of the product. Remaining afloat on the water isn't easy. You need a commendable kayak to do that and Sevylor Coleman Colorado 2-Person Fishing Kayak is one of those products. It is highly stable and can remain on water for long hours.
The seating arrangement of the yak is also very comfortable and it also features adjustable backrests that will allow you to lay back and just enjoy nature for as long as you want.
Performance Efficiency
The yak is extremely stable and doesn't budge. Even if you're a beginner, getting used to this kayak won't be a lot of trouble. All you have to do is inflate it and get it floating on the water and you're good to go.
The extra motor will offer you the power you need if you want to enhance the speed. The yak works really well on even flowing water so you can easily take it on the sea or ocean without having to fear for your life.
We also loved how spacious the yak was for its small size. The stern and the deck have enough space that you can keep a cooler and crate on board when fishing. You can also take along all kinds of gears if you want when taking it for a rim.
The seating arrangement comes with added cushioning and is very comfortable. It also gives you enough leg room to paddle or just relax without feeling distraught because of no space.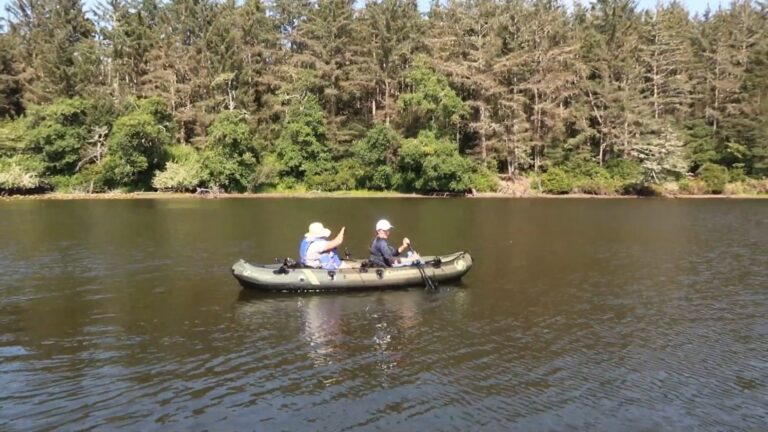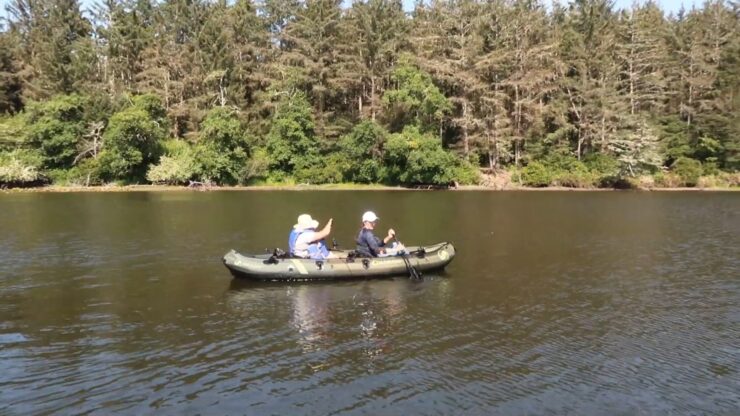 Final Thoughts
As you have read, the Sevylor Coleman Colorado 2-Person Fishing Kayak is a really good option for a fishing yak and is exclusively designed for those people who love having company on water.
Sevylor was established back in 1949 and since then, the company has made a name for itself and none of their products have ever disappointed us. This fishing yak is a very durable and stable product to invest in. it is comfortable and easy to use and perfectly suited for all kinds of paddlers.