When you start hunting for a new fishing kayak, one thing that you will most importantly look for is a high level of stability. Given there are so many options in the market, finding a durable and reliable fishing kayak might seem difficult especially when your priority is to get something of high quality.
That is where Emotion Stealth 11 provides our saving grace and provides the users with everything they could possibly need when going on a fishing trip.
To ensure that we provide you with the right recommendation, we did our best to try and gather as much information as we could on this fishing kayak. In this article, you will come to know about all the features that Emotion Stealth 11 possesses and see if it falls under the requirement bridge you have set for buying a fishing kayak.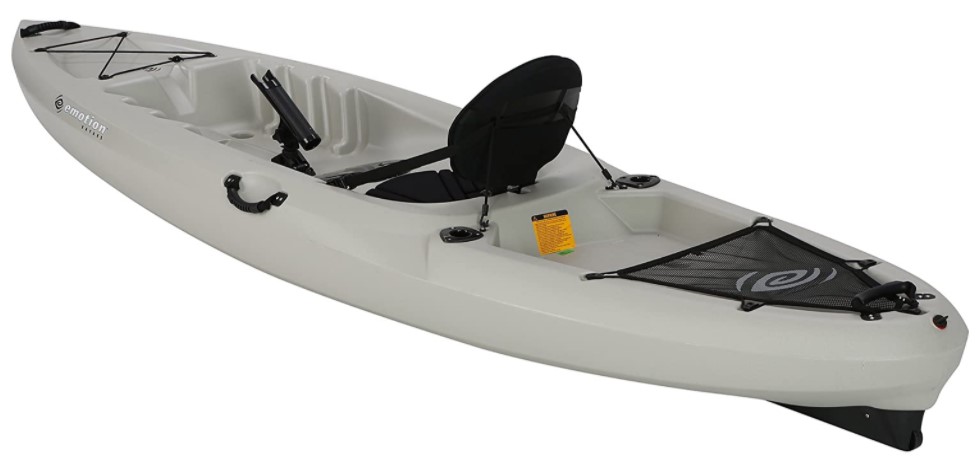 Features: Emotion Stealth 11 Angler Kayak
Before we dive into the features of Emotion Stealth 11, here are its basic specs,
Length – 11ft
Width – 30inches
Weight – 59lbs
Weight capacity – 300lbs
As you can see, this is a pretty heavy-duty kayak given its weight. It has a solid weight capacity as well and will easily be able to handle people at one time.
Basic Information
The Stealth 11 Angler was manufactured while keeping the utmost durability and versatility in perspective. As you must have noticed from the specifications, the kayak is very spacious and comes with a wide hill that provides enough space for the fishing man to move easily. It offers a very stable fishing platform that is not going to get itself damaged in the process.
It features an 11ft hull that makes it maneuverable and transporting the kayak on the water as easy as possible. It is also very lightweight so in case you're worried that you won't be able to move it to the shore if you go fishing along then rest assured, you won't face any kind of trouble at all because the stern features a wheel system.
The yak also comes in a pro version which is slightly bigger and longer than this one. It offers a lot of space and even has more weight capacity than this one which will ensure heavier paddlers can easily make their fishing dreams come true. It can also be very helpful if suddenly plan to take an extra fishing haul with you. But, the Pro version doesn't feature a wheel system and since it's quite bigger than this one, it will be difficult to transport and maneuver.
The Emotion Stealth 11 Angler is a really solid choice if you don't want something extra and are looking for a reasonable fishing kayak. It is lightweight, highly stable, and provides you with all the things necessary to make your fishing venture, a success.
Video: Emotion Stealth 11
Design
The design of Emotion Stealth 11 Angler was made highly versatile. The kayak is capable of floating on different kinds of waters such as oceans, seas, and rivers.
You might be thinking that what is the difference here, water is water! But the intensity of these waters is different. In oceans and seas, the water moves more abruptly and you see strong waves erupting. When that happens, you need a quality and highly stable fishing kayak and that is where this yak that stands tall. It can also be used on small lakes and rivers where the flow of water isn't as strong as it is on the oceans.
It also features a very spacious deck that provides the user with extra sitting arrangements. You can easily make your fishing trips a success with this kayak while the added space allows paddlers to have enough foot room to stay comfortable and at ease.
It also has a very cargo deck. Here you can keep your fishing crate with many conveniences along with a cooler if required. The company also provides a cover mesh to keep your gear secure while you're on the water.
Highly Stable Performance
As mentioned before, it is manufactured for a wide range of water types. However, you won't be able to use it for surf water. It has a flat hull that offers a stable experience.
The best part about this yak is its impeccable performance. The great length and excessive wide width ensure you will be able to maneuver it easily even if you're just buying your very first kayak. It is great for beginners and proves to be very useful where you have to pass through different rocks.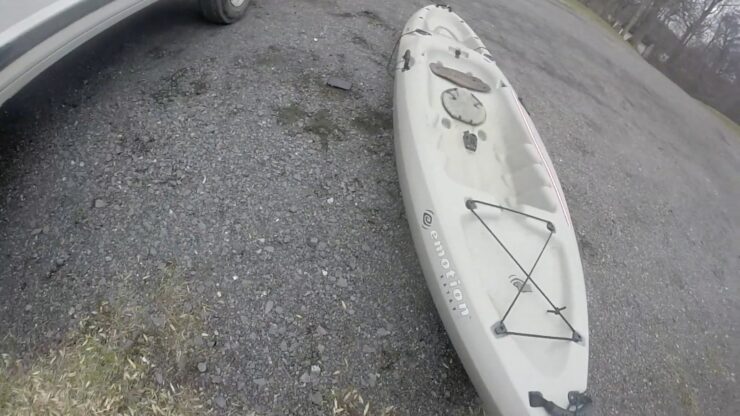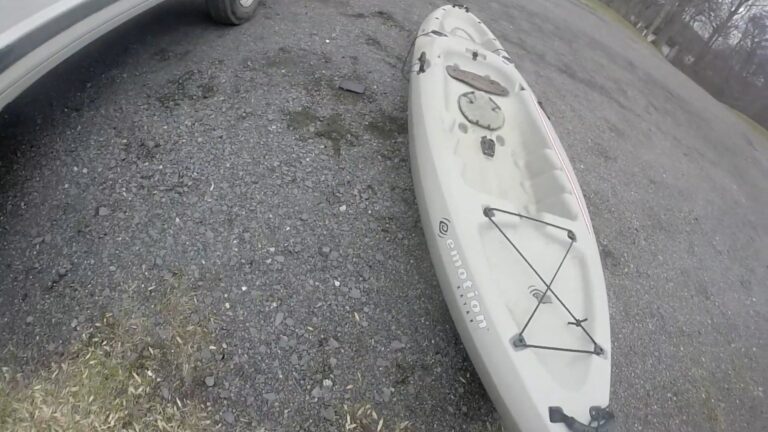 Easy to Handled
It is made out of premium quality materials. It is very lightweight which allows the user to easily transport it even alone. You can easily put it in the back of your jeep and take it to a riverside where you would like to go fishing.
We also loved the integrated wheel in the skeg of this kayak. it can easily be dragged along the shore without putting extra pressure on yourself.
Bottom Line:
The Emotion Stealth 11 Angler is a great choice for beginners. It is one of the most popular kayaks in the market and definitely comes at a competitive price range.
We absolutely love how user-friendly the design of this model is and the great level of stability it offers. If you are looking for a solid investment for fishing endeavors, you won't find anything better than this fishing kayak.

Hey there! I'm Oliver Adler, the kayak-paddling, fish-catching enthusiast. My love for the water started with a childhood spent by the sea, and it's grown into a lifelong passion for everything from kayaking to kite surfing, and yes, even fishing.