Pelican predators are already impressive boats. But like everything we always want to change it to our liking. And a pelican predator is no stranger to that.
In fact, every boat owner modifies their boats to make it more efficient on the water. But sometimes a little help is needed to make those modifications.
So, what are some pelican predator 103 modifications?
Pelican predators can be modified in many ways. The first way to do it is by upping the anchor locking system. Then you can move on to the deck hatch. Another modification is installing an aerator in the live well. The cup holder can be enhanced as well! And so much more.
All this might seem confusing, but don't worry it's more simple than you think.
If you want to make your pelican predator the best, dive into this article.
Modifications for Your Pelican Predator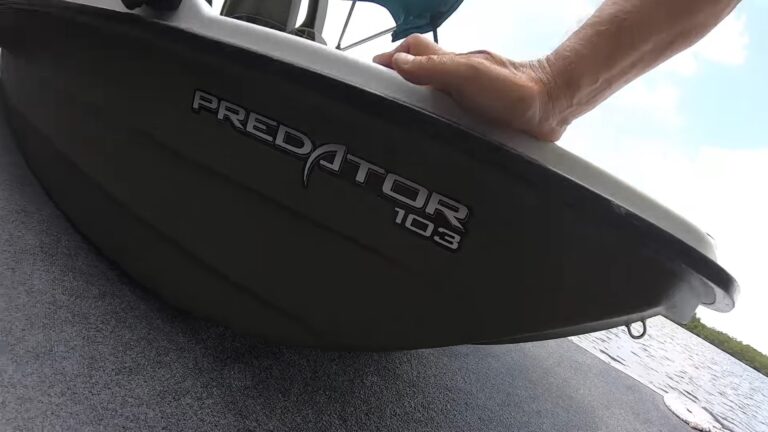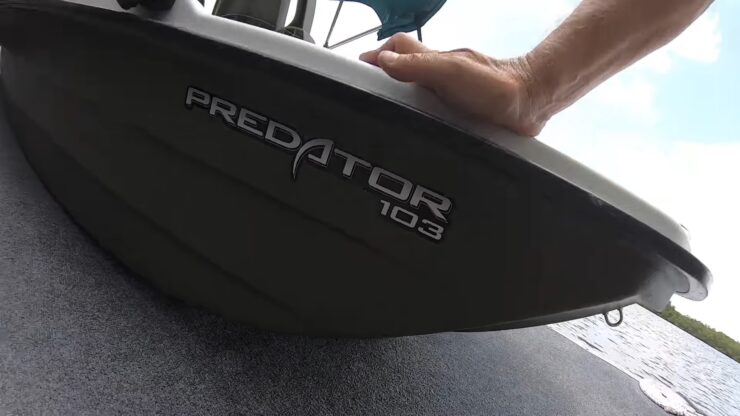 Pelican predator 103 fishing boat are great! But, sometimes the boats just do not feel right. And some modifications are to be made to get the perfect boat.
The first thing you can do is modify the anchor locking system. This locking system can be made by the shoreline. The rope goes through a locking mechanism but can easily be detached by pulling up.
The anchor can be removed before you drive down. The next modification is an 8-inch deck hatch. This deck can be installed with a frosting bucket.
To make the deck the first thing you'll do is cut a hole and remove some foam. Then cut the bucket and drop it in place. This will give about half an inch before touching the hole.
It will also help pop riveting an epoxy in place. The third modification is the installation of a voltage indicator. This modification will help with battery, USB ports, and 12-volt automobile out jack for accessories.
You could also install a sound system on your boat. This will help fishing be more fun.
The fourth modification is the installation of two additional route holders in front. You could go with the cheaper ones, they usually work well.
The fifth modification is an aerator which you can install in the live well. You can do that by installing a bubbler. But if you use velcro to hold things it may not hold up.
A different mount for the aerator might be good. The bubbler is also useful for keeping the fish that you'll catch alive.
The sixth modification will be two scotty transducers mounted in place with the transducer. Make sure to set it correctly so that it sits properly. So that it does not get interference from the trolling motor.
You can shim the transducer to get it aligned properly with the boat. Another very useful thing to add to pelican boats is a cell phone holder. You can do that by using double-sided tapes.
A rod holder can also be a great addition to the boat. The cup holders of this boat do not do justice. So that can be modified as well.
You can put both the cup holders on two sides. Put a knife on the side of the seat for easy access on a multi-tool. The final modification is the mounting of the oar on the outside of the boat.
Use some ⅛ pop toggles to get the oars on. You also have to drill a series of 5/16 inch holes for the pop toggles. To fill the gap, put some marine adhesive on the back of the metal.
Another additional modification can be installing a boat seat box. This will make your journey more comfortable than ever.
Adding a Trolling Motor for Longer Trips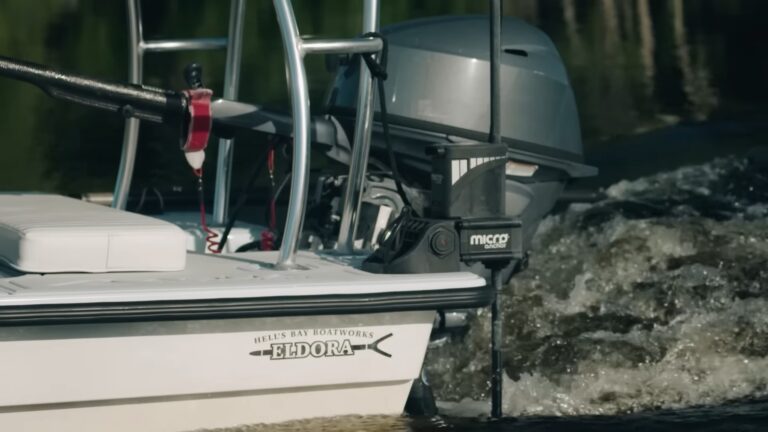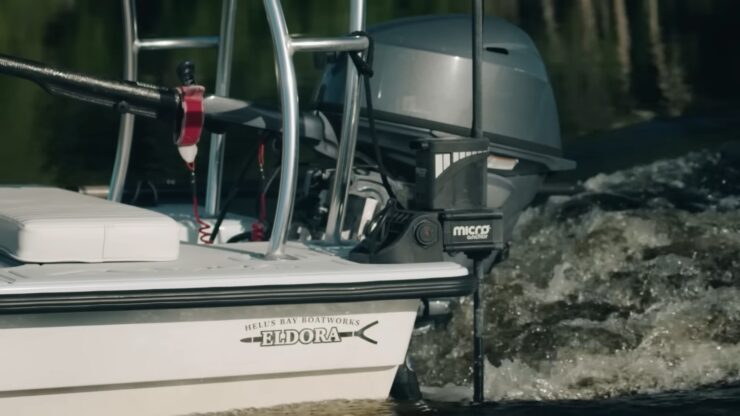 Adding a trolling motor to a Pelican Predator 103 kayak can significantly improve its performance and make longer trips easier.
A trolling motor is a small electric motor that can be attached to the stern of the kayak to provide additional power and speed.
With a trolling motor, paddlers can cover more distance in less time, and spend less time and energy paddling.
Additionally, a trolling motor can be useful for fishing, allowing for hands-free operation and precision maneuvering.
It's also recommended to use a motor with a low power rating, as the Pelican Predator 103 is not designed for high-speed operation.
A low-power motor will provide the necessary boost in speed without overwhelming the kayak's stability and performance.
Pelican Predators Review
The pelican predator 103 reviews for the mini boat makes buying it worth it. Even though some modifications are needed it's still an awesome boat. Let's look at what's already great about it.
The boat can easily fit 2 people on it. It is powered by 4 to 5 horsepower gasoline motors. It can also be run by a 12-volt electric trolling motor.
The standard battery on it lets it run for eight to ten hours. Therefore, perfect for a long day of fishing!
You can modify the boat by adding a bimini top. This will give you lots of shade if you live in hotter climates.
The boat is equipped with two cabinets. One is storage for fishing gear and another one has electrical hookups for the battery.
It's also very easy to handle.
Features and Benefits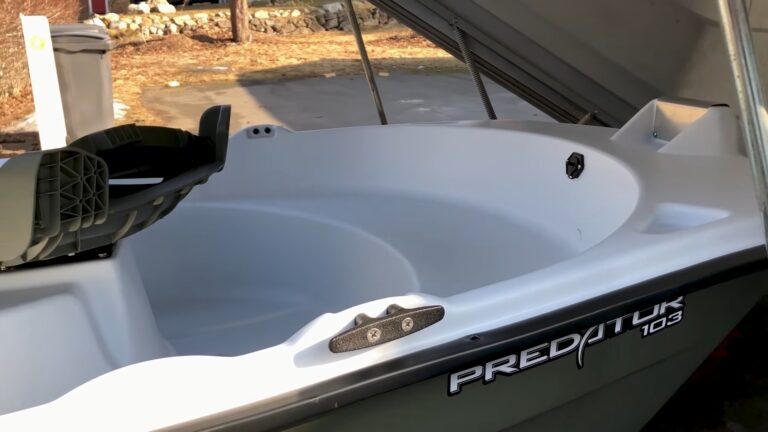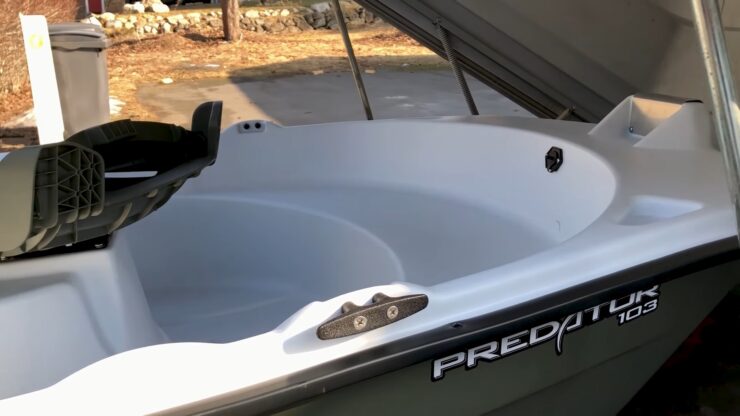 The Pelican Predator 103 kayak is a popular choice for paddling enthusiasts due to its combination of features and benefits. It offers a lightweight and compact design, making it easy to transport to outdoor locations.
Additionally, the kayak is constructed from high-density polyethylene, which is known for its durability and ability to withstand harsh environmental conditions.
One of the key benefits is comfortable seating. The kayak features an adjustable padded backrest and seat cushion, allowing for a comfortable seating experience.
Moreover, the kayak offers excellent stability with its wide and flat bottom, making it perfect for paddling in calm waters.
Another benefit is its multiple storage options. The kayak comes with a rear tank well and a front hatch, providing ample space for storing gear and other essentials.
This allows paddlers to pack all the necessary equipment for an extended kayaking adventure.
The Pelican Predator 103 is also known for its easy maneuverability.
The kayak's lightweight design and shorter length make it easy to navigate through the water, allowing for smooth and effortless paddling.
It's perfect for beginners who are just starting to learn how to kayak.
Some more:
Multilayered RAM-X hull is UV- and impact resistant
Modified double-V hull for smooth operation
Built-in bow and stern motor mounts for convenience
Battery compartment and built-in bow and stern 12V electrical outlets provide an easy solution to your power needs on the water
Built-in livewell for keeping bait alive and healthy
2 folding and swiveling seats for a comfortable ride
2 horizontal and 2 vertical rod holders keep rods close at hand
2 bottle holders offer stability for drinks
Mooring cleats for safe docking
61″ beam
FAQs
Given below are some commonly asked questions that you could relate to!-
What are some things that are a must-have on a boat?
When going out on a boat, there are several essential items that you should always have on board. First and foremost, it is important to have proper safety equipment such as life jackets, fire extinguishers, and flares. You should also have a first aid kit and a toolkit for any repairs that may be necessary.
In addition to safety equipment, it is recommended to have navigation tools such as a compass, GPS, or maps to help you navigate and plan your route. A VHF radio is also important for communication with other boats and emergency services.
To make the trip more enjoyable, it is essential to have food and water on board, as well as sun protection such as sunscreen and hats. Additionally, a cooler to store drinks and snacks is recommended.
Other useful items to have on board include a flashlight, extra batteries, and binoculars. Finally, it's a good idea to have a cell phone or other communication device in case of emergencies.
What do I do if a boat is filling up with water?
If a boat is filling up with water, it's important to take immediate action to prevent the boat from sinking. The first step is to try to identify the source of the water and address the problem. This may involve plugging a hole or fixing a damaged part of the boat.
If you are unable to stop the water from coming in, the next step is to use a bilge pump or a bucket to remove the water from the boat. You should also try to lighten the load of the boat by removing any unnecessary items that may be weighing it down.
Do boats get damaged if I leave them uncovered in the rain?
Boats can get damaged if left uncovered in the rain. Exposure to rainwater can lead to several types of damage, including water intrusion, corrosion, and mold/mildew growth.
Water intrusion can occur if rainwater accumulates in the boat's bilge, which can cause damage to electrical components and lead to mildew growth. Additionally, if rainwater enters the boat's engine, it can cause damage to the engine and other mechanical parts.
Corrosion is another issue that can occur if a boat is left uncovered in the rain. Rainwater can cause metal parts to rust, which can compromise the boat's structural integrity.
Mold and mildew growth can also occur if a boat is left uncovered in the rain. This can cause unpleasant odors and damage to the boat's upholstery and other soft materials.
Conclusion
We hope you are satisfied with our pelican predator 103 modifications. These modifications will leave your boat looking and feeling better than ever. Also very efficient.
Aside from all the modifications you're making, don't forget to add a life jacket! And be very careful when modifying the boat. Happy sailing!