Speed up your offshore adventure with the best fishing kayaks with motors that add maneuverability, comfort, resilience, and smoothness.
The idea of moving through water and carrying out some offshore activities sounds wonderful, but it can be hectic if you're driving the wrong kayak. Speed up your kayaking and fishing adventure with the best fishing kayaks with motors that add maneuverability, comfort, resilience, and smoothness!
You can only get all those benefits if you have the right vehicle in your hands, which is challenging to find out because the market has a bulk of products under this category.
To give you ease in finding your adventure partner, I came up with my favorite motorized kayaks that my hands have driven in recent years. These boats come with additional fishing gear, a powerful motor setup, specially engineered profiles, and more. There is much to discuss the top-notch models, so let's move on!
Top Fishing Kayaks With Motors
1. Point 65 Sweden Kingfisher – Fishing Kayak With Motor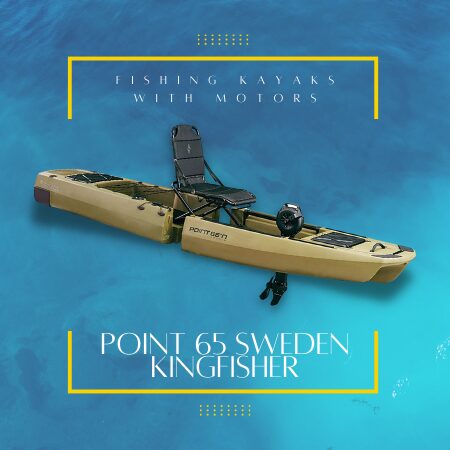 The Point 65 Sweden kingfisher is a solo kayak in a Scandinavian design – which is very minimalist, simple yet elegant. It is the best choice for adults who want recreational fishing over large water banks, let's say oceans, because of its robust build quality. It is composed of heavy-duty plastic material that adds unbeatable resistance against external impact factors and withstands punctures, ruptures, and related problems, usually seen in average kayaks.
Referring to the article's topic, this one falls under the best fishing kayaks with motors. Point 65 is not an ordinary boat as it features extraordinary stability regardless of the harsh weather conditions. The firmness puts a prominent part in making fishing fruitful. Plus, you can control this kayak with your hands, legs, or motor at your convenience or style. That's why I found it the most compatible fishing kayak in today's marketplace.
The Point 65 is different from its competitors in terms of its sleekness as it is narrower and has dual-sided rudders, which put ease in its maneuverability. So, as I said before if you're a traveler fisherman, there is nothing more suitable than this diva; over that, the power setup and lightweight play a role in its speedy performance. The additional benefits you get with this incredible kayak include a gaming-like comfortable and adjustable chair, mounting rails, a large cargo area, and more.
Pros
Heavy-duty construction
Highly compatible
Specially designed for fishing
In a nutshell, Point 65 is among the best fishing kayaks with motors for possessing industrial-grade build quality. It can withstand punctures, breakage, UV radiations, and more because of the molded and Sweden-engineered plastic used in its construction. Besides its heavy-duty building, the kayak is exceptionally compatible as you can control it with hands, legs, or motor, based on your ease. I love how manufacturers kept the design and weight sleek and light to add convenience and portability.
2. Reel Yaks Fishing Kayak – Motorized Kayak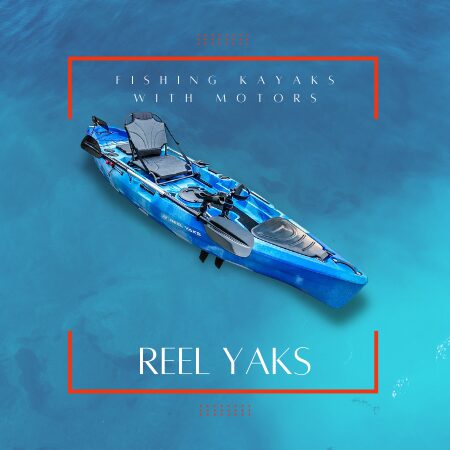 Traditional boats lost the race of best water vehicles because their slow speed adds boredom, discomfort, and undemanding delay. This way, it becomes difficult or nearly impossible for enthusiasts to reach their favorite recreational spots for fishing or other offshore activities. The best fishing kayaks with motors are headers because of their fast speed and effortless mobility that requires minimum human effort to cover prolonged distances.
The Reel Yaks pedal kayak provides an unchallenging and trouble-free pedal drive as a powerful motor drives the setup. In other words, you get a dual luxury: pedaling and motor-driven, both formats to ride without any hassle. Over that, this is an incredible fishing kayak that has a W hull shape body, large cockpit, hatches, rails, and rod-hanging accessories that contribute to making the fishing platform ultimately smooth and productive.
Interiorly, there is a stadium-like adult-size chair composed of mesh fabric material that offers a quick-drying process and ultimate breathability. At the front of the sitting place, there is enough leg space and footrest so that users can feel stable and calmly perform fishing. The backrest is adjustable, too, so you can regulate it considering your height. In a few words, there is nothing to compromise on with this remarkable kayak; however, you need to install the motor setup before use.
Pros
Easy to carry
Comfortable for fishing
Effortless driving
Cons
Installation required for the motor
In conclusion, the Reel Yaks boat is categorized as the best fishing kayak with motors primarily because of the "W" hull shape that adds unbeatable stability and gives you a hassle-free platform for catching a fish. The construction quality is worthwhile, too, especially the vast sitting area that comprises a comfortable chair, a room for placing your legs, a padded footrest and backrest, and adjustable features. In a word, this kayak brings you the most relaxing fishing experience you'll ever have!
3. Wilderness Systems ATAK 120 – Fishing Kayak With Trolling Motor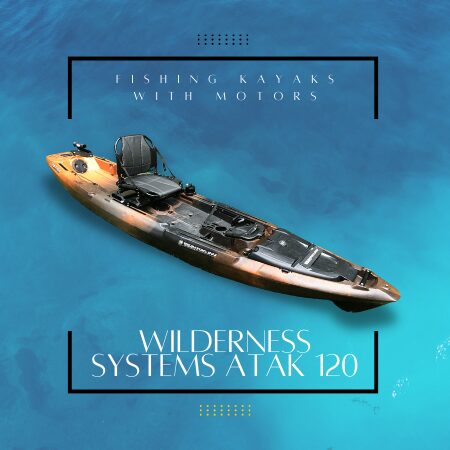 When you search for the best fishing kayaks with motors, the Wilderness Systems company's products are mostly on top because of their incredible motor-driven setups. This sit-on-top fishing kayak is no exception as it is integrated with a helix MD motor by Wilderness that is not your average trolling motor. It has a unique torque technology that will take you farthest in minimum time. In my suggestion, if you're a pro-kayaker, do get this one to experience the real adventure.
The ATAK –advanced tactical angling kayak has an award-winning profile that stands out as the most robust yet lightweight. It is composed of polyethylene material that shows extraordinary resistance against corrosion, intense radiations, punctures, ruptures, and more to offer you ultimate durability and resilience. The design is compact and easily manageable, adding a supplementary edge for travelers or recreational enthusiasts.
Furthermore, the deck of this premium angler boat is appreciable, too, as it features impressive wind wedding properties that allow riders to perform fishing x kayaking even in harsh weather. You cannot be free-handed if your boat is not stable; this is as simple as that, so never compromise over that factor because it leads to life-threatening risks. Whether an amateur or a professional, having your hands on a stable and uniform boat like Wilderness Systems kayak is necessary!
Pros
Easily manageable
Long-Lasting
Includes warranty
Cons
Average quality paddle holder
Altogether, the Wilderness Systems' boat is one of the best fishing kayaks with motors for durable, sturdy, and resistant nature. It can cope with harsh weather conditions like intense sunny days or fierce windy and wavy days. Regardless of your kayaking level, this boat brings you a calm and smooth experience over all kinds of water banks because of its utmost stability and comfort. This trending and demanding product include a worthwhile warranty for a risk-free purchase.
Best Fishing Kayaks With Motors – What To Consider?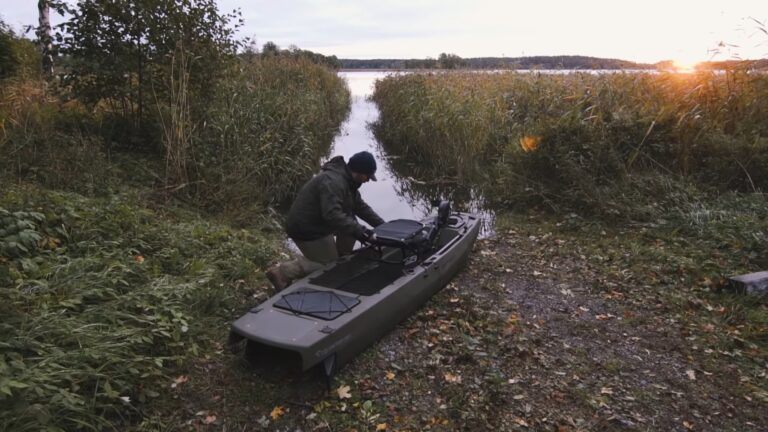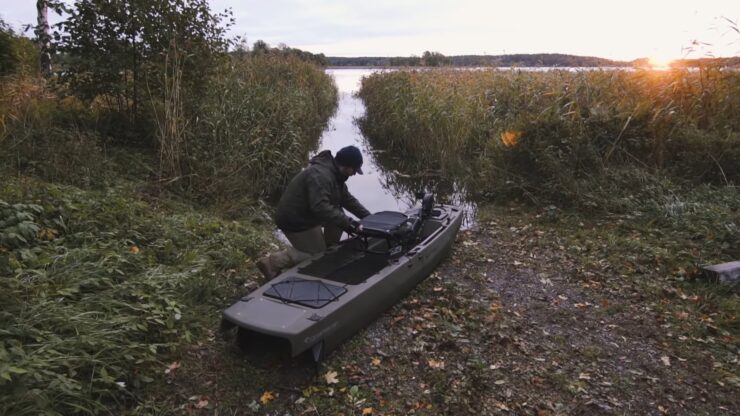 Speed up your kayaking and fishing adventure with the best-motorized boats that add speed, maneuverability, comfort, resilience, and smoothness! You can only avail all those benefits if you have the right kayak in your hands, which is, of course, a challenging task to do because the market has a bulk of products under this category. To give you ease in finding your weekend partner, I have discussed a comprehensive buying guide below:
1. Motor Setup
As we discuss the best fishing kayaks with motors, power efficiency and related requirements should account for our primary preference. It is evident that the motorized kayaks have an electric source that generates current, which is none other than "batteries." We have both heavy-duty and average setups, so you need to consider accordingly. The lightweight and compact models require a 12-volt battery, while the industrial-grade heavy options demand a higher voltage count.
Besides, if you are planning for a long water trip, you need to keep a spare charged battery along with you. For this purpose, you need to consider a kayak that has a separate compartment for storing batteries. This is because batteries need to be placed in dry, safe, and darker conditions.
2. Build Quality
The best fishing kayaks are typically polythene material that adds robustness, resilience, resistance, stability, and maneuverability. However, all those advantages vary with certain products, so you need to choose wisely. In my opinion, stability stands out as the most imperative factor because you can only enjoy productive fishing and a smooth kayaking experience with bare hands when your boat is stable and uniform, even in the midst of the ocean.
3. Size
Fishing kayaks come in sizes from small and compact to long or bulky models! Remember that never opt for extra-large kayaks, especially when you're buying a solo boat because such boats are hard to maneuver and carry. In my suggestion, you should consider the narrower and more compact models like the Point 65 Sweden kayak as it provides convenience and utmost portability.
FAQs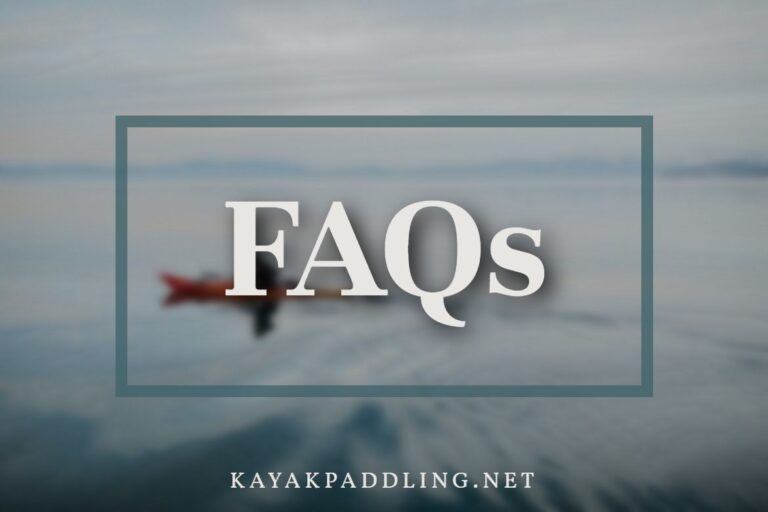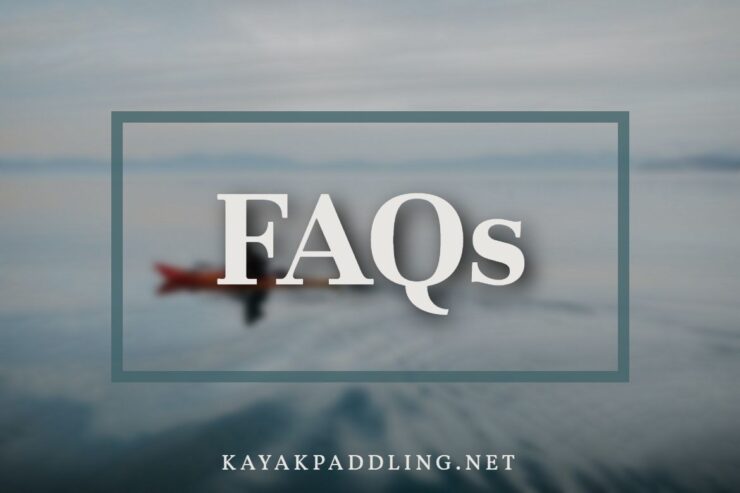 1. How fast are motorized kayaks?
The primary benefit of a motor-drive kayak is its high speed, as paddle boats require bulk of the effort in covering even short distances. Usually, the speed of motor kayaks ranges from two to four miles per hour, which is pretty extravagant in comparison to paddling or pedaling boats. However, the velocity of a kayak could differ with some factors, such as power, weight, size, etc. In my opinion, the Wilderness Systems ATAK – 120 is the swiftest fishing motorized kayak in today's market.
2. Can you put a gas motor on a kayak?
Yes! It is possible to install a gas-driven motor setup on your kayak. However, the gaseous-powered motorized systems are limited in terms of HP rating, and hence are less potent than other engines. Typically stated, a gas motor is no more than 2 HP which is not impressive enough to ride at faster velocities, and the burden of installation is also included. So, considering the reality check, I never suggest kayakers purchase a simple kayak and then mount a gas system over it.
3. Is kayak fishing worth it?
Kayaks are versatile, accessible, comfortable, swifter, and affordable compared to conventional boats. As far as fishing is concerned, it is a time-consuming process and could only be productive and smooth with a stable and specifically designed vehicle, like the best fishing kayaks with motors or pedals. The driven system is up to your demands as motorized kayaks are faster and more convenient while pedaling is more about exploring this adventurous offshore activity.
Conclusion – Which One Stands Out?
One should buy the best fishing kayaks with motors to cover long distances in the least time and accomplish productive fishing at favorable spots. The motorized kayaks are pretty powerful, stable, convenient, and smoother than pedaling boats, and that's the primary reason I am here endorsing and supporting this category. Undeniably, all the above-shared products are unsponsored and will bring a memorable and hassle-free kayaking experience to you all, but among all, the header is:
Wilderness Systems ATAK 120 for its helix MD motor setup, durability, stability, and warranty.
In conclusion, a promising kayak can make your water journey better in every way; therefore, it's time to invest in a worthwhile item to get all the benefits. This conversation has made you aware enough to make a wise purchase, so don't forget to consider the tips and information shared here. Have an excellent Kayaking experience fellas!