The sport of kayaking is a wonderful way to spend time in the outdoors and is a sport that can be safely pursued by paddlers of all ages ranging from the very young to the elderly.
In addition, kayakers can paddle their kayaks on any available body of water ranging from small ponds to large lakes to the sea as well as more exotic locations such as slow-moving rivers, swamps, and marshes. Furthermore, becoming a kayaker is a relatively simple matter since all it requires is a kayak, a paddle, and a personal flotation device (aka PFD).
However, like any sport, it is wise to learn from experienced paddlers, and thus, below you will find five tips that will not only make you a more confident paddler, they will also make your kayaking experiences safer and more pleasurable.
1. Choose the Right Kayak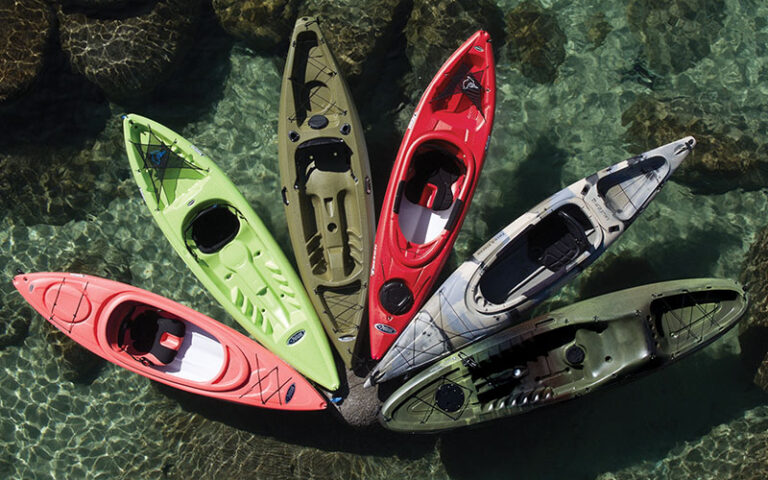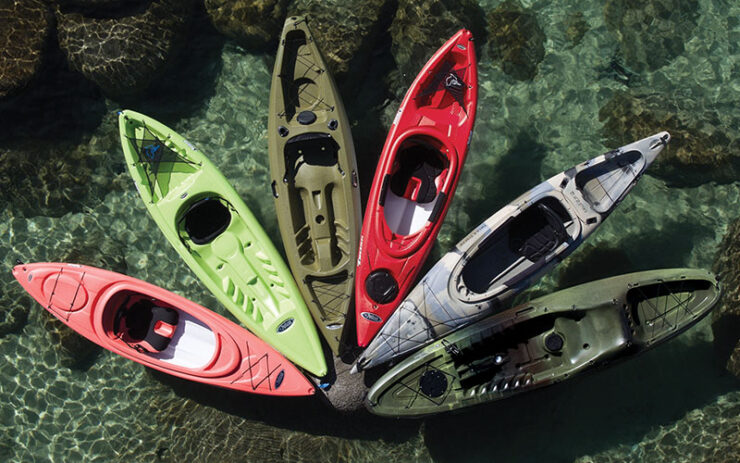 With so many different types of kayaks on the market today, choosing the right kayak for your intended purpose is of paramount importance. However, in order to choose the right kayak, you must first determine what type of paddler you are.
For instance, if your main interest is to simply spend a few afternoons here and there paddling close to shore on calm, protected, water then you are a recreational paddler. However, if instead, you prefer to spend the day making lengthy explorations far from your launch point or paddling out to a remote island, then you are a day touring kayaker. On the other hand, if you are the type of intrepid paddler who enjoys living out of your kayak for an extended period while also undertaking a lengthy paddle trip, then you are an expedition kayaker. Last but not least, if you are instead an avid fisherman who wants to use their kayak as a stealthy fishing platform, then you are a kayak fisherman. Fortunately, there are specialized kayak designs on the market today that are perfect for each type of kayaker.
Then, there is the issue of sit-inside kayaks versus sit-on-top kayaks because each type of kayak has distinct advantages and disadvantages over the other such as control and protection from the elements versus ease of entering and exiting the kayak.
So, with all of that to consider, it is of paramount importance that you take the time to determine how you most often intend to use your kayak so that you can, in turn, determine what type of paddler you are so that you can then choose a kayak design that is appropriate to your intended purpose.
2. Paddle with Your Upper Body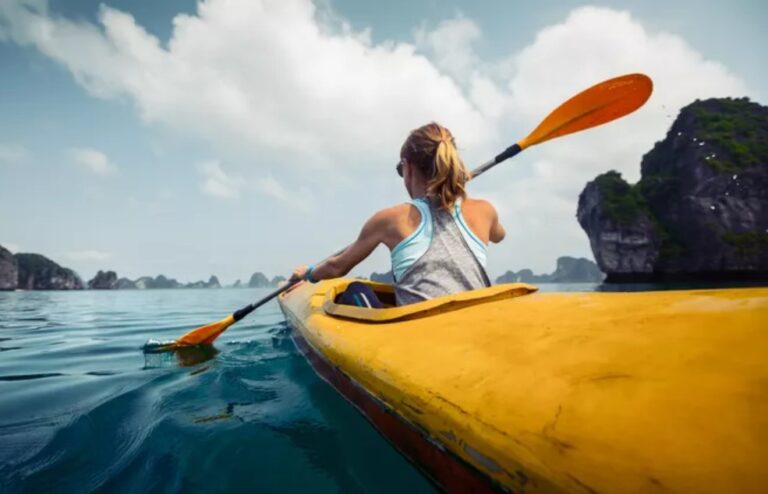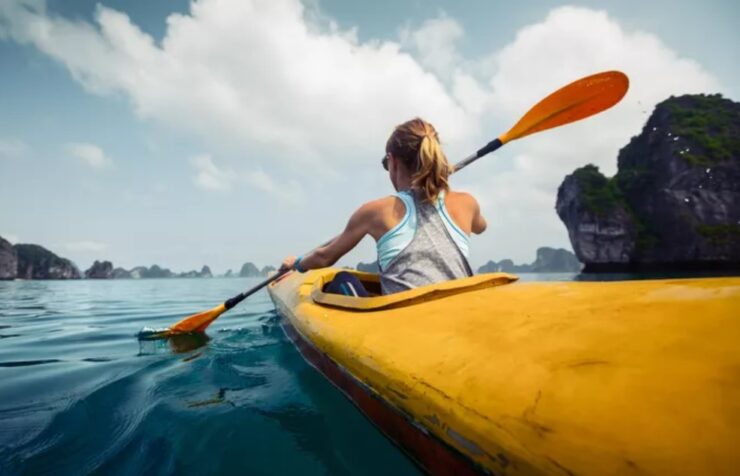 Most novice and intermediate kayakers fail to harness the power of their upper torso and their legs to propel their kayaks and instead rely on their arms. However, the fact is that the combined muscles in a paddler's upper torso and legs are capable of generating far more power than their arms are. Consequently, when paddling a kayak, you should harness the power of your upper torso and your legs to maneuver and propel your kayak instead of relying on your arms.
3. Dress for Immersion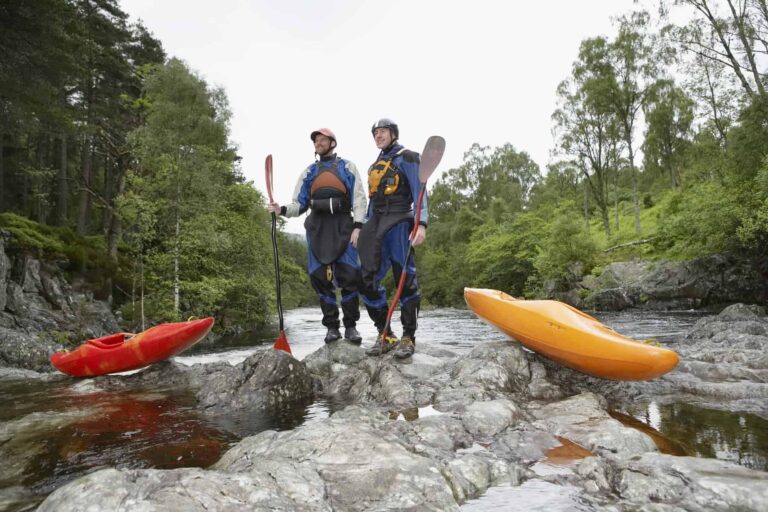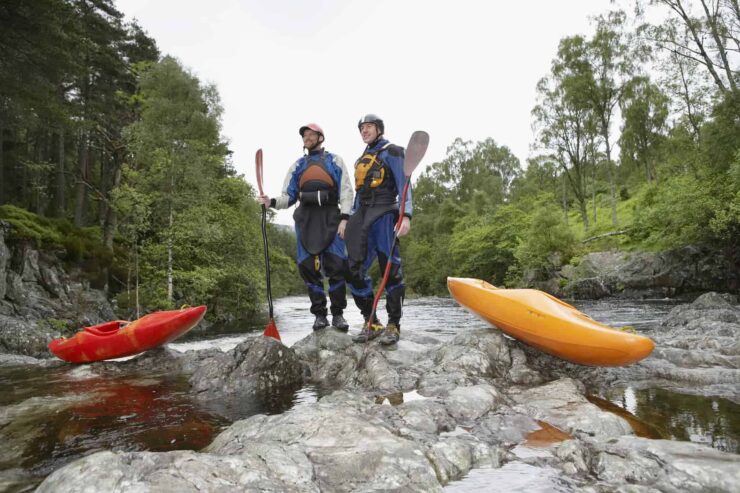 Although most paddlers are inclined to dress for the weather, it is very important that you take into consideration the ambient water temperature in the area where you will be paddling because, if you capsize, hypothermia can set in very quickly. Therefore, unless you are paddling in the tropics, it is imperative that you wear clothing made of fabrics such as nylon, polyester fleece, or neoprene that will absorb very little or no water when immersed and which will dry very quickly while providing some degree of warmth.
4. Carry Kayak Safety Gear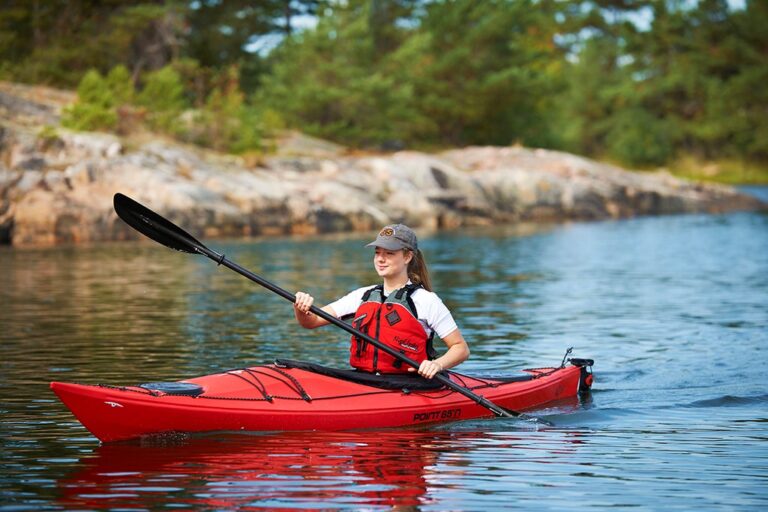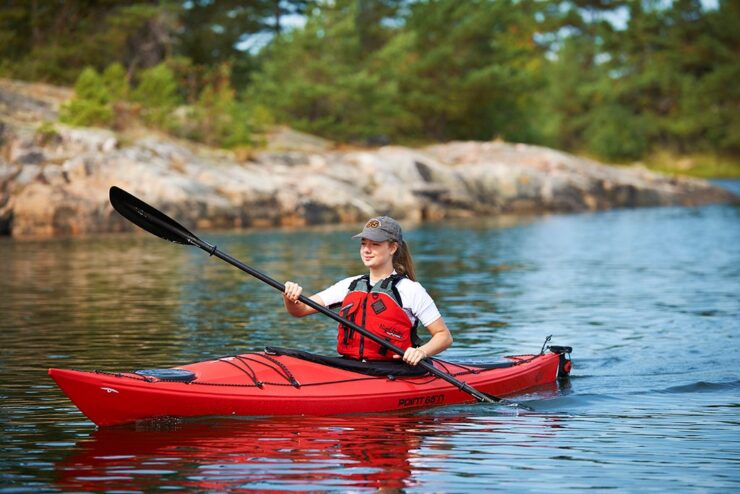 Three kayak safety accessories you absolutely must have are a Personal Flotation Device (PFD), a paddle float, and a bilge pump. While the purpose of the PFD is obvious, the purpose of the paddle float is to provide a means of using your paddle to create outrigger support that will enable you to reenter the kayak after a capsize. Thus, the purpose of the bilge pump is to remove the water from your kayak's cockpit after reentry. Last, while not absolutely necessary, it is always a good idea to have a spray skirt along as well.
5. Learn to Rescue Yourself and Others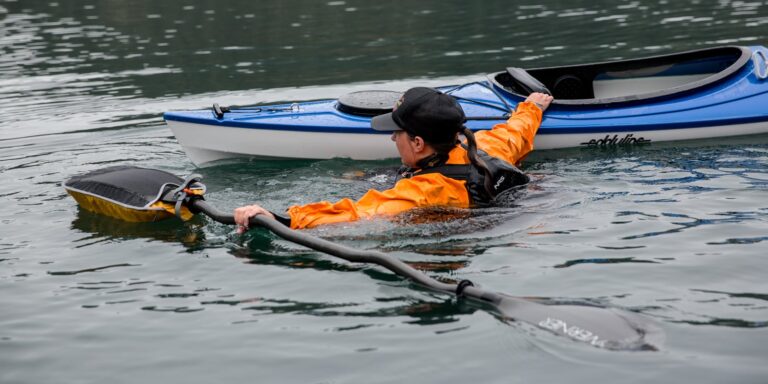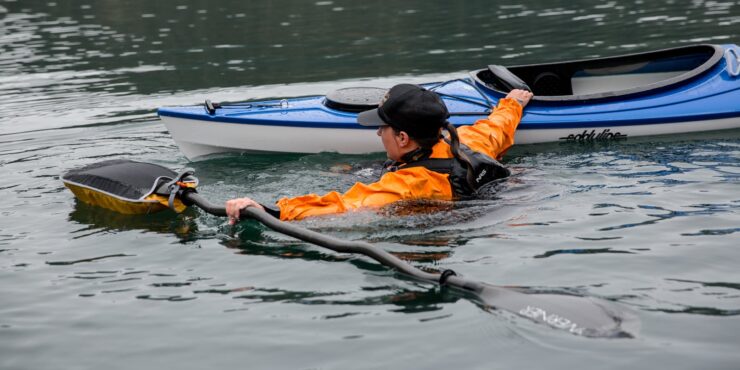 Nothing discourages prospective new paddlers like the thought of capsizing! Therefore, learning to rescue yourself as well as your fellow paddlers will engender a degree of confidence in your abilities that you simply cannot obtain any other way. Fortunately, self-rescue is not difficult and requires nothing more than a paddle, a paddle float, and a bit of practice. Or, if you are one of those paddlers who would like to take the next step, you can learn one or more of numerous different types of kayak rolls (which are very easy to learn and perform). Then, once you are able to rescue yourself, there are several different simple techniques that will enable you to rescue others in the event of a capsize.
Conclusion
So, by employing the tried and proven tips and tricks mentioned above, novice paddlers can not only safely enjoy the sport of kayaking, they can do so with a much higher degree of confidence in their abilities. This, in turn, will enable them to relax and enjoy their new sport rather than struggling with it. That way, skills can be improved at a much faster rate and, the paddler can more rapidly advance from a beginner's recreational kayak to an advanced paddler's day touring or expedition kayak as well as tackling more advanced paddling challenges.