Being a fan of the original 9R, I was hesitant about a re-make. It's now more obvious than ever though that I was wrong!
Having only returned from paddling in Ecuador a matter of days ago, I can now say with confidence that the 9RII is my first boat of choice.  
Pyranha 9RII Whitewater Kayak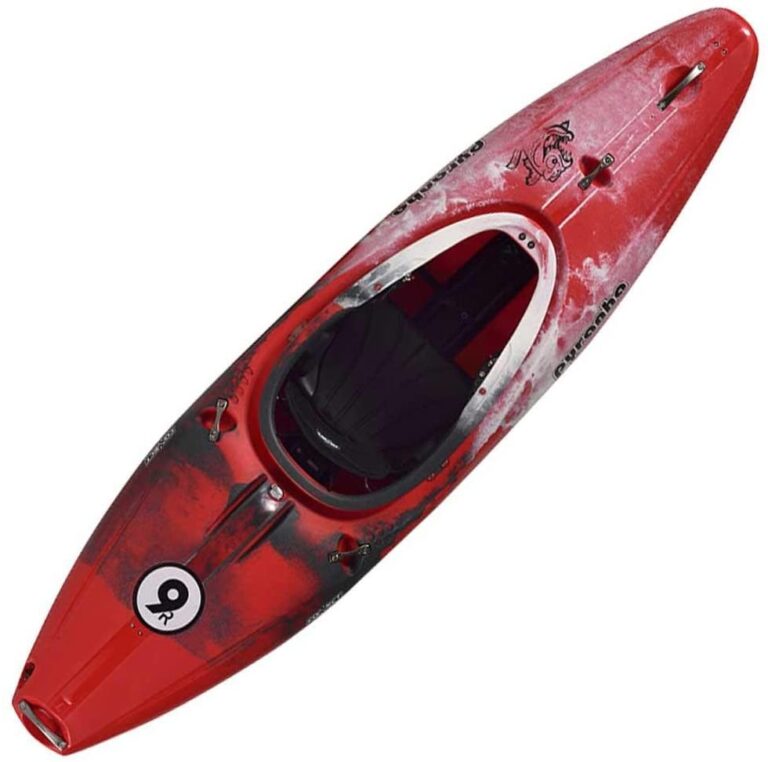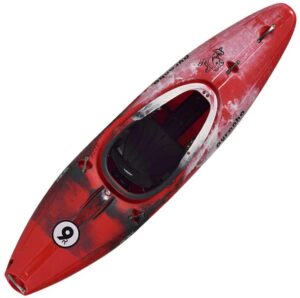 Narrow Profile for speed
Weight: 43 lbs (Size M)
Ideal paddler weight: 132-209 lbs (Size M)
When I was planning my trip, I had envisioned a month of low volume, steep creeks. I'd seen the classic shots, watched the paddling edits, and read the river guides.
Everything pointed towards a grade four, boulder garden heaven. It was around this time that we'd had some rain in the UK and were being treated to some sweet levels on our local runs. For me, these were the Upper Dart and the East Lynn.
Both low volume in nature and full of technical moves, such as catching tiny eddies mid-rapid and making challenging attainments; as well as numerous boof ledges and rock flares. I had my 9RII on these runs and was loving it!
The maneuverability and responsiveness of this boat are incredible. It drives really well and compared to some other creek-boats it's relatively easy to get on edge, helping you to get the nose up and over features, and therefore staying on the line and moving more smoothly.
I quickly decided that this was going to be the perfect boat for my upcoming Ecuador trip!
My Experience With The Pyranha 9R2 In Ecuador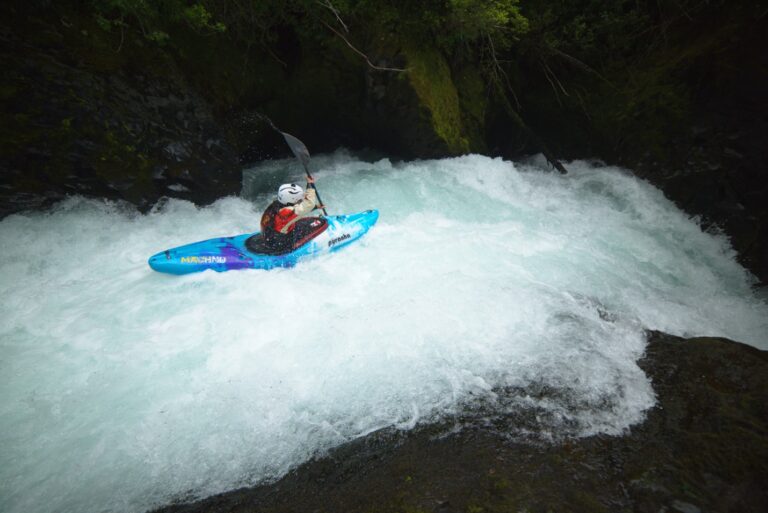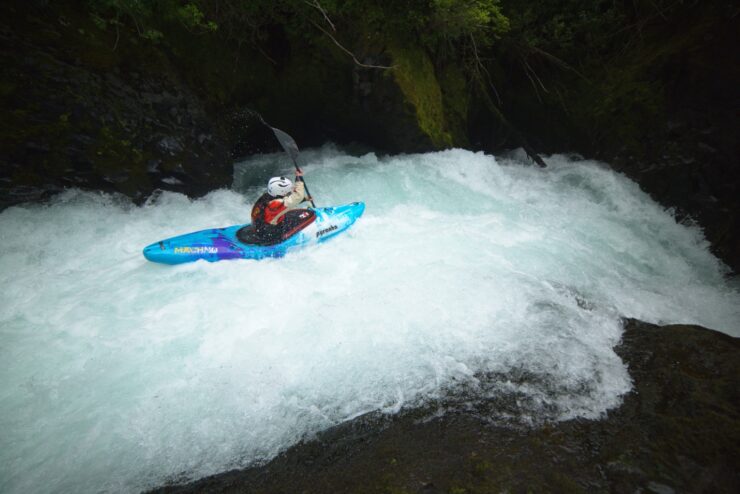 Once I got to Ecuador, I realized that my preconceptions about the paddling were completely out. As I should have expected for the rainforest, it rains often and it rains a lot! The reality is that there's a complete mixture of whitewater styles, everything from narrow steep creeks to wide, high-volume runs.
I hadn't paddled anything of many volumes in the 9RII, however, there wasn't much time to dwell on this as it had rained considerably the night before I arrived and the rivers were pretty full!
It took just one day to decide (with relief!) that the 9RII characteristics are not only well-suited to the lower-volume runs but also the chunky ones too! It drives smoothly and tracks really well, helping you to keep your line and avoid having to paddle like the Duracell bunny.
I particularly appreciated the boat's maneuverability when I'd need to change direction quickly to avoid a big stopper or make a tight thread the needle style line. As I mentioned before, the ease of putting the boat on edge greatly helps with getting the nose up and over features, this was especially true when it came to punching waves or boofing holes.
As well as all of this, I felt stable. On high-water days, the waves would be barreling, the rapids were big and pushy, and even the eddies could become hard-work because of the size of the boils. However, I very rarely felt unstable or that I was having to work particularly hard to stay upright.
To ensure you always get what you want, research is necessary before buying any kayak. Your goal should be to get the best whitewater kayak.
Pros and Cons Of the 9RII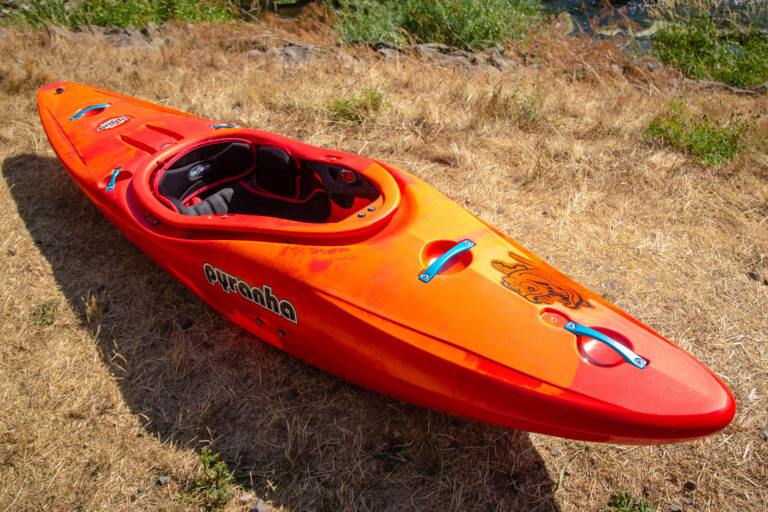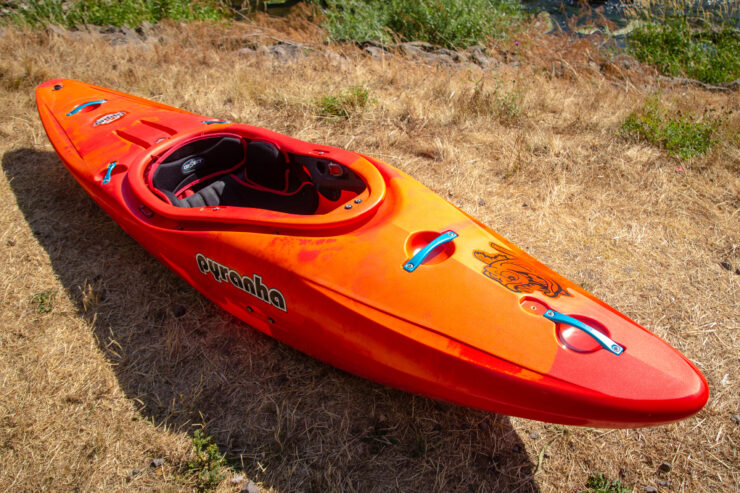 Cons
This is not a boat for cruisey paddlers. If your paddling style is generally pretty chilled, only putting the necessary strokes in as required then you probably won't get along too well with the 9RII.
This kayak was made to be driven and in the right hands, she'll glide, fly and skip. If you leave her to float, she'll soon lose direction and ungracefully flop her way down the river. Not pretty.  
The 9RII is a pretty big boat. For most people, this is a pro rather than a con, but for us shorties, a bit of time and effort to get the fit right is required. Anyone that knows me will also know that I hate outfitting, but it's super important and for me is a definite game-changer where it comes to this boat.
I'm a big fan of the optional addition, referred to as the 'Hooker'. It's basically an adaptable, extension of the thigh brace and allows for increased contact with the kayak and therefore improved control. It does cost extra, but I think it's worth it.  
Pros
I think the above pretty much sums up the pros for what is in my opinion an awesome kayak! For the active paddler, this boat is fast and agile, whilst still being stable and controllable.
Essentially it has all the great characteristics of the original 9R but amplified – faster, more responsive, more maneuverable, and even more fun! Pyranha has successfully made a sweet boat even sweeter!
Check the list below: